Medabots Girls Mission: first screenshots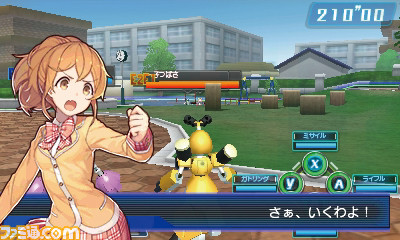 Earlier this week, we learned from Famitsu leaks that Rocket Company was working on yet another Medabots game for the Nintendo 3DS. It's called Medabots Girls Mission, and it focuses on the many female characters from the Medabots series (there's over 20 of them in this game). For more details, click here!
Now that the latest issue of the magazine is available in Japan (digital version), Famitsu has published the very first official screenshots for the game on its website. They don't show much, just some battles and two of the female characters (Megumi and Minori). Famitsu also confirms rach version will have exclusive characters and Medabots.
Here's the first screenshots for Medabots Girls Mission:
Medabots Girls Mission (3DS) comes out on March 10th in Japan.
Source: Famitsu