Medabots 9: some details about the story
Earlier today, Rocket Company opened the official website for Medabots 9, and revealed some details about the characters. But it turns there's also some information about the story!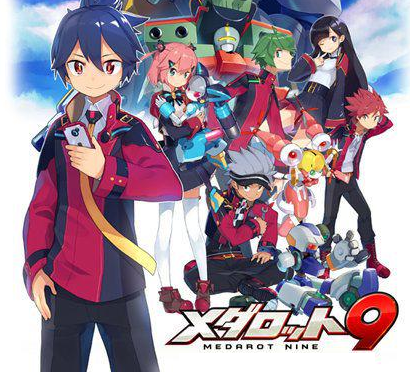 Medabots 9 takes place at a prestigious academy, located on an isolated island. The protagonist is Tenma Wakakoma, who doesn't get along well with his Medabot partner. After a heated argument, he walks back home all depressed, and ends up meeting the Roborobo Team by accident.
He then decides to follow them, but unfortunately for him, he ends up in a fight involving the group and a mysterious Medabot. Thanks to the Medabot, he manages to fend off the evil group. What he doesn't know is that an old man witnessed the whole thing, and several days later, he receives a mysterious letter.
That letter tells him he has been selected to enter the prestigious academy, and that he even received a scholarship for it. Obviously, Tenma Wakakoma accepts, and enroll. The academy is a place where the richest and most influencial Medabot battlers train, and it's actually located on a large, exhausted Medalia mine. According to rumours, there's still a large, undiscovered Medalia vain underground.
Finally, we learn that the game will have a total of 290, but also a revamped battle system allowing for swapping of Medabots parts during battle.
Medabots 9: Kabuto Ver. / Kuwagata Ver. (3DS) comes out on December 24th in Japan.
Source: ANN