Medabots 9: details about the characters, teaser trailer and screens/artworks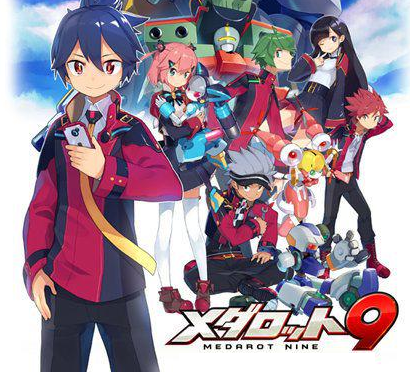 Today, Rocket Company opened the official website for Medabots 9: Kabuto / Kuwagata, and revealed some additional details and screenshots/artworks for the game. The new details focus on the main characters:
Tenma Wakakoma: he's not very audacious, and doesn't have a lot of experience when it comes to Medabots, but he still managed to get into an elite academy. There, he becomes the center of unwanted attention, and his abilities don't remain unnoticed for long. He joins an "exploration club" at the academy.
Kunigiku Shinozaki: a rather lazy individual who believes he's a master at romance (but nobody really knows what his feelings of romance are about).
Miro Shirakabe: she believes she's the cutest girl in the world. She has troubles with her personality, and she only opens up to her Medabot.
We also have details about other characters:
Souku Fujioka: the principal of the academy, who sees a lot of potential in the protagonist;
Main Konishi: a very young prodigy Medabot researcher, who's only 10 years old. Despite being a genius, and having skipped several grades, they're a bit of a goofball.
Ryoma Kikusui: his passion consists in messing with Medabots parts, but also take part in field work. His goal: master Medabot mobility.
Saika Kokonoe: she suddenly transfers to the academy during the second semester, apparently because of a special case. She has doubts about the protagonist's abilities, and challenges him to find out.
Here's the teaser trailer for the game:
Finally, here's the second batch of screenshots:
Medabots 9: Kabuto Ver. / Kuwagata Ver. (3DS) comes out on December 24th in Japan.
Source: 4Gamer.net
Via: Siliconera