Japan: McDonald's terminating its Mac de DS service for Nintendo handhelds on June 24th
Mac de DS is a wireless service available in the numerous McDonalds restaurants across Japan, which allows players with a Nintendo DS or Nintendo 3DS (all models) to get exclusive content via wireless: games, exclusive in-game content, goodies, etc. Unfortunately, this service is soon coming to an end.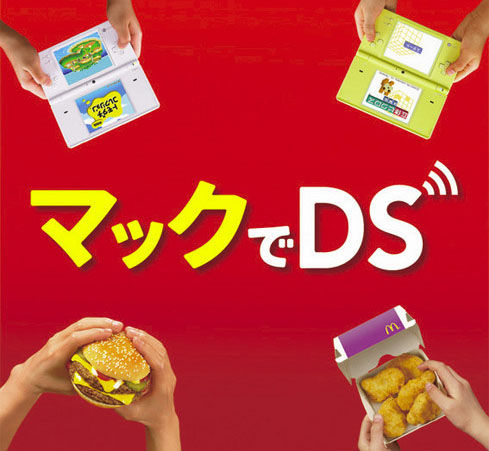 Yesterday, McDonald's sent a press release to announce that the Mac de DS service would end on June 24th. Apparently, the company is planning to "replace it" with a smartphone app, which will be launched in the near future.
Unfortunately, we're going to have to wait a bit before getting some details about this app. Right now, we don't know if owners of Nintendo handhelds will still be able to get various goodies via this smartphone app (via special codes for example).
Still, McDonald's decision to end the service is rather sensible: after all, smart devices are much more widespread than Nintendo handhelds, and potential customers are much more likely to carry one with them when they go eat a burger.
Source: McDonalds