Japan: Famitsu sales for May 2016 (Top 30 Retail + Digital)
In its latest issue, Famitsu is providing sales data for May 2016 (April 25th – May 29th to be more precise), which include digital sales (from the Nintendo eShop, PSN, etc.).
NB: the digital sales are estimations, and not 100% accurate.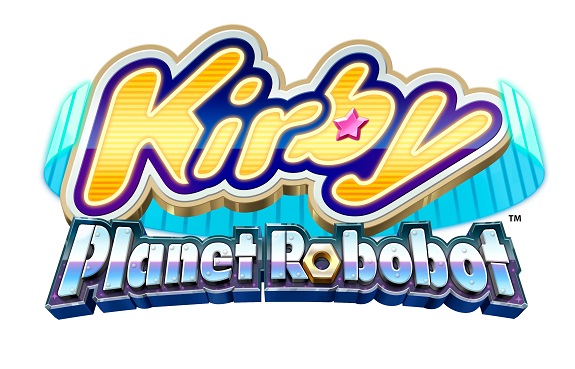 In May 2016, Kirby: Planet Robobot was the best-selling game by a significant margin, with over 300 000 units sold (including 11 000 via the Nintendo eShop). As mentioned previously, it's not as great as the previous entry: Kirby Triple Deluxe, but still a pretty solid performance for Kirby's latest outing.
Unfortunately, there's nothing else really noteworthy on Nintendo platforms, with the exception of Yo-kai Sangokushi which sold over 80 000 additional units in May. There's also Pokémon Red Version / Green Version / Blue Version / Yellow Version: Special Pikachu Edition, which sold almost 71 000 units in May (including 53 000 via the Nintendo eShop, which shows that download cards are now almost sold out).
Head after the break for the retail + digital Top 30 for May 2016
Here's the retail + digital Top 30 for May 2016
01. [3DS] Kirby: Planet Robobot <ACT> (Nintendo) {2016.04.28} (¥4.700) – 295.076 (11.297) / 306.373
02. [PS4] Dragon Quest Heroes II: The Twin Kings and Prophecy's End <RPG> (Square Enix) {2016.05.27} (¥7.800) – 188.690 (30.877) / 219.567
03. [PS4] Uncharted 4: A Thief's End # <ADV> (Sony Computer Entertainment) {2016.05.10} (¥7.900) – 153.352 (23.809) / 177.161
04. [PS4] Jikkyou Powerful Pro Baseball 2016 <SPT> (Konami) {2016.04.28} (¥7.980) – 121.188 (23.138) / 144.326
05. [PSV] Dragon Quest Heroes II: The Twin Kings and Prophecy's End <RPG> (Square Enix) {2016.05.27} (¥6.800) – 123.812 (12.008) / 135.820
06. [PSV] Jikkyou Powerful Pro Baseball 2016 <SPT> (Konami) {2016.04.28} (¥6.980) – 109.823 (15.879) / 125.702
07. [3DS] Yo-Kai Sangokushi <SLG> (Level 5) {2016.04.02} (¥4.600) – 84.970 (1.629) / 86.599
08. [PS3] Jikkyou Powerful Pro Baseball 2016 <SPT> (Konami) {2016.04.28} (¥6.980) – 74.532 (7.259) / 81.791
09. [PS4] Overwatch <ACT> (Square Enix) {2016.05.24} (¥7.800) – 54.108 (25.947) / 80.055
10. [PS3] Dragon Quest Heroes II: The Twin Kings and Prophecy's End <RPG> (Square Enix) {2016.05.27} (¥6.800) – 69.426 (3.088) / 72.514
11. [3DS] Pokemon Red / Green / Blue / Yellow _3DS Virtual Console Version_ |DL| (Dedicated Download Card Special) <RPG> (Pokemon Co.) {2016.02.27} (¥1.389) – 17.086 (53.873) / 70.959
12. [PS4] Battlefield 4 <ACT> (Electronic Arts) {2014.02.22} (¥800) – 0 (70.215) / 70.215*
13. [PSP] Hayarigami Portable Keishichou Kaii Jiken File <ADV> (Nippon Ichi Software) {2009.07.01} (¥21) – 0 (39.475) / 39.475*
14. [PS4] Guilty Gear Xrd: Revelator # <FTG> (Arc System Works) {2016.05.26} (¥6.800) – 23.952 (13.169) / 37.121
15. [3DS] Dragon Quest Monsters: Joker 3 <RPG> (Square Enix) {2016.03.24} (¥5.250) – 34.267 (1.336) / 35.603
16. [WIU] Splatoon # <ACT> (Nintendo) {2015.05.28} (¥5.700) – 31.569 (2.841) / 34.410
17. [PSV] Minecraft: PlayStation Vita Edition <ADV> (Sony Computer Entertainment) {2015.03.19} (¥2.400) – 31.062 (2.634) / 33.696
18. [PS3] Star Ocean: Integrity and Faithlessness <RPG> (Square Enix) {2016.04.28} (¥7.980) – 31.402 (1.846) / 33.248
19. [PS4] Battlefield: Hardline [EA Best Hits] <ACT> (Electronic Arts) {2016.04.21} (¥2.800) – 294 (30.592) / 30.886*
20. [WIU] Super Mario Maker # <ACT> (Nintendo) {2015.09.10} (¥5.700) – 28.602 (1.954) / 30.556
21. [WIU] Star Fox Zero + Star Fox Guard Double Pack <Star Fox Zero Star Fox Guard> <STG> (Nintendo) {2016.04.21} (¥6.500) – 27.312 (0) / 27.312
22. [3DS] Animal Crossing: New Leaf [Nintendo Selects] <ETC> (Nintendo) {2016.03.17} (¥2.700) – 20.273 (1.345) / 21.618
23. [PS4] One Piece: Burning Blood # <FTG> (Bandai Namco Games) {2016.04.21} (¥7.600) – 20.432 (928) / 21.360
24. [PSV] One Piece: Burning Blood # <FTG> (Bandai Namco Games) {2016.04.21} (¥6.800) – 20.474 (573) / 21.047
25. [PS4] Dark Souls III <RPG> (From Software) {2016.03.24} (¥7.430) – 15.479 (3.968) / 19.447
26. [PSV] Persona 4: Golden [PlayStation Vita the Best] <RPG> (Atlus) {2015.02.05} (¥3.980) – 1.017 (17.046) / 18.063*
27. [PS4] Minecraft: PlayStation 4 Edition <ADV> (Sony Computer Entertainment) {2015.12.03} (¥2.400) – 10.134 (7.585) / 17.719
28. [PS4] Homefront: The Revolution <ACT> (Spike Chunsoft) {2016.05.19} (¥7.980) – 15.784 (1.856) / 17.640
29. [3DS] Mario & Sonic at the Rio 2016 Olympic Games <SPT> (Nintendo) {2016.02.18} (¥4.700) – 15.987 (397) / 16.384
30. [3DS] Disney Art Academy <HOB> (Nintendo) {2016.04.07} (¥3.700) – 15.595 (287) / 15.882
Source: Famitsu
Via: hiska-kun