Investor meeting: Nintendo talks about Nintendo 3DS sales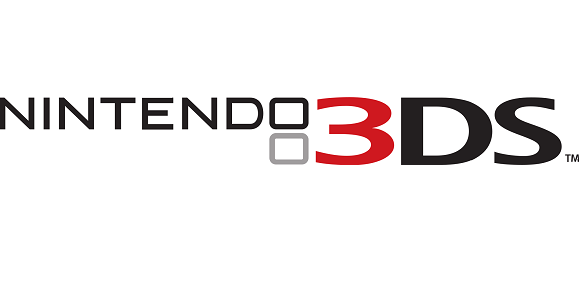 During the usual meeting with investors, which always follows the presentation of the latest financial results, Nintendo talked about the sales of Nintendo 3DS. First, a graph was shown, with a comparison of sell-through numbers for Nintendo 3DS Hardware in 2014 and 2015 in Japan.
Tatsumi Kimishima explained that in 2014, Nintendo was able to invigorate the market before the start of the holiday season, thanks to the launch of the New Nintendo 3DS, but also Super Smash Bros. for Nintendo 3DS and Monster Hunter 4 Ultimate. In 2015, it started a bit late, but the release of games such as Monster Hunter X had a pretty positive impact on sales.
The second graph shown is about Nintendo 3DS Software sales. Tatsumi Kimishima reminded investors that in 2014, there was an unprecedented strings of multi-million sellers (5 of them during the last 6 months of the year). Obviously, it was unlikely such a thing would happen a second time, in 2015, and for the full calendar year, Software sales are down (due to less popular titles being released). That being sales still grew steadily during the holiday period.
Third party publishers were quite successful, starting with Capcom and Monster Hunter X. The game sold over 3 million units, and according to Tatsumi Kimishima, an "unexpectedly high number of males in their early teens" bought it (along with longtime fans). It looks like the demo version, released before launch, had a pretty positive impact and helped players understand the appeal of the new gameplay systems.
As for Monster Strike, it sold over 750 000 units in just a few weeks, and was pretty popular among young players. Now, Nintendo's goal is to propose to those players "the next title to play" from the rich line-up of Nintendo 3DS titles. After all, Nintendo doesn't want them to stop at Monster Hunter X or Monster Strike! The company's ultimate goal is to increase the number of people who "regularly enjoy playing games for many years to come".
Then, Tatsumi Kimishima moved on to the female audience, which is something Nintendo has been focusing on in the past few months. For the company, it's crucial to appeal to a wide range of female players, of all generations, in order to boost Nintendo 3DS sales. And it looks like Nintendo was successful in its endeavours, last year.
First, we have Rhytm Heaven: The Best+, which showed steadily sales (over 700 000 units). What's more, it turns out that more than half of all players who played this series for the first time were women. It was also popular with kids aged 12 and under, with an increasing number of them playing it for the first time.
Other games were pretty successful, such as Animal Crossing: Happy Home Designer (over 1.4 million units), and Disney Magic Castle: My Happy Life 2. Both were popular among female players. Nintendo also opened a special website for women, held some special events at shopping malls, and more. According to Kimishima, feedback indicates that all this did work, and attracted a "wider generation of female consumers who previously had no interest in games."
Next, Tatsumi Kimishima showed a graph with sell-through numbers for Nintendo 3DS Hardware in Europe and North America. Thanks to the launch of the New Nintendo 3DS in February, and the price drop of the Nintendo 2DS, allowed Nintendo to keep Nintendo 3DS at a satisfying level and avoid a major drop. Unfortunatey, it was not enough to fully revitalise the market.
The next graph shows sell-through numbers for Nintendo 3DS Software in Europe and North America. Due to a poorer line-up, sales were down in 2015 compared to 2014 (which had both Super Smash Bros. for Nintendo 3DS and Pokémon Omega Ruby / Alpha Sapphire). In Europe, the drop is not as important as in North America, due to strong sales of evergreen titles and games from the Nintendo Selects range. Also, Nintendo was apparently able to reach more female players.
Talking of Nintendo Selects, they fall in line with Nintendo's strategy for the Nintendo 3DS: avoid relying too much on new titles to drive sales, and instead "keep a rich lineup of evergreen titles highly active". And it looks the company was actually successful in that regard, as shown in the graph below. It shows the sell-through numbers for Nintendo Selects titles  in 2015 and 2014 (when they were still sold at full price).
The graph shows that being added to the Nintendo Select range really boosted sales of those games. The range brought back momentum to those titles, and made them more attractive to consumers. One game in particular stood out: Nintendogs + cats, which really gained momentum when it became a Nintendo Selects title. Also, it was apparently able to attract quite a lot of women, which definitely was music to Nintendo's ears.
In Japan, there's no Nintendo Selects range, but it looks like this is but a matter of time. Tatsumi Kimishima explained that the company would encourage the new female players to keep playing thanks to a range of affordable games.
The Nintendo 3DS sold over 20 million units in Japan, and 54 million units worldwide, which is more than enough for Nintendo to make profits in the Software business. However, Tatsumi Kimishima is not fully satisfied yet: he still believes that there are still games in the 3DS lineup that "have the potential to be played by consumers who were previously not interested", depending on how Nintendo attracts them.
It looks like Nintendo is considering launching the Nintendo Selects in range not just in Japan, but also in North America (even though he doesn't explicitely mention that region). According to Kimishima, it would create a "sense of urgency", and motivate consumers to make a purchase.
He also mentions the launch of Monster Hunter X, which did convince some players to upgrade for the latest models of Nintendo 3DS. Nintendo anticipates that future strong titles will have a similar impact (most definitely refering to Fire Emblem Fates and Bravely Second: End Layer), and will therefore keep on releasing new titles to make sure players keep enjoying their new console on a long period of time.
But that's not all: in order to "invigorate the entire Nintendo 3DS business", Nintendo will release some bundles in Europe, Japan, and North America. More precisely:
the Nintendo 2DS + Pokémon Red / Green / Blue / Yellow packs in Japan
the Nintendo 2DS + Pokémon Red / Blue / Yellow in Europe
the New Nintendo 3DS + Pokémon Red and Blue + cover plates in North America.
Source: Nintendo