Hyrule Warriors Legends: over 40 English screenshots, character transfer via code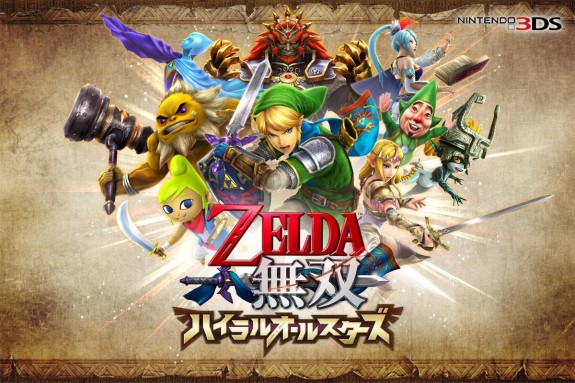 March will be a pretty good month for Zelda fans, with the release of The Legend of Zelda: Twilight Princess HD (on March 4th), but also of Hyrule Warriors Legends (on March 24th). Today, Nintendo sent a press release to give some additional details about the game, and share some screenshots in English.
Nintendo confirms that players who buy Hyrule Warriors Legends will be able to "transfer" the new characters (+ the Trident weapon for Ganondorf) to Hyrule Warriors on Wii U. Just like in Japan, this will be done via a serial code (that comes with all new copies of the game), and the transfer only applies to the new characters (not the DLC characters included from the start in Hyrule Warriors Legends, that you will still need to buy separately on Wii U).
Quick reminder for those who missed it: Hyrule Warriors Legends features two additional campaigns, based on The Legend of Zelda: The Wind Waker and Linkle. More precisely:
The Legend of Zelda: The Wind Waker: a four-chapter epilogue that concludes the main story;
Linkle: five-chapter story based on series newcomer Linkle, who uses a dual-crossbow to fight.
As for the new characters, we have:
Linkle
Toon Link
Tetra
King Daphnes (from The Legend of Zelda: The Wind Waker)
Skull Kid (from The Legend of Zelda: Majora's Mask)
Nintendo also gives details about My Fairy mode, but we already covered that in a previous post. There is one additional detail: skill rented via Local Play can only be used for 24 hours. The company also recommends to play Hyrule Warriors Legend on the New Nintendo 3DS (XL), which is something comparison videos made pretty clear already (not just because of the camera control via the C-stick.
Finally, there's amiibo, which works exactly just like in Hyrule Warriors:
Zelda characters amiibo unlock powerful weapons for the character scanned;
regular amiibo gives you rupees, materials, etc.
Here's over 40 English screenshots for Hyrule Warriors Legends:
Hyrule Warriors Legends (3DS) comes out on March 24th in Europe, and March 25th in North America.