Hyrule Warriors Legends: official gameplay video #3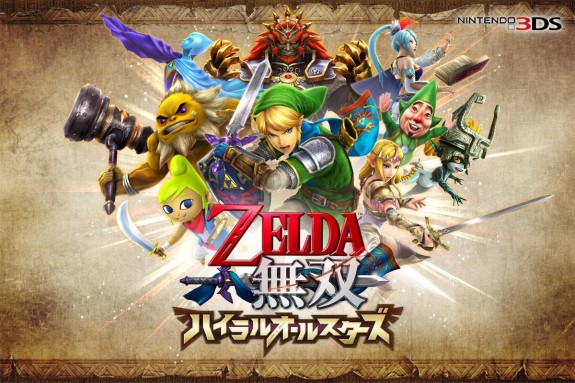 Yesterday, Hyrule Warriors Legends was showcased during the latest episode of Denjin Getcha. If that wasn't enough for you, and you want to see more gameplay footage, no problem! Koei-Tecmo just uploaded the third official gameplay video for the game, with Yosuke Hayashi (Producer) and Ruriko Aoki (voice actress).
In this third video, it's once again Adventure Mode which is showcased, starting with the 8-bit opening (inspired by the opening of the very first The Legend of Zelda, on NES), which is the same as in the Wii U version. Then, three of the Adventure Mode maps are shown:
The Legend of Zelda (the original one)
Majora's Mask, with its time limit (you must prevent the countdown from reaching 0)
The Great Sea, from The Legend of Zelda: The Wind Waker (a new map for Hyrule Warriors Legends)
After that, we switch to gameplay proper, with a mission taking place at Lake Hylia, at Dusk (one of the new variants for existing maps). Finally, we get to see more of the My Fairy feature.
Here's the third official gameplay video for Hyrule Warriors Legends:
https://www.youtube.com/watch?v=kuzx7OKR40Y
Official gameplay video #1
Official gameplay video #2
Hyrule Warriors Legends (3DS) comes out on January 21st in Japan, and March 25th in Europe and North America.
Source: Koei-Tecmo