Hyrule Warriors Legends: official gameplay video #1, TV Commercial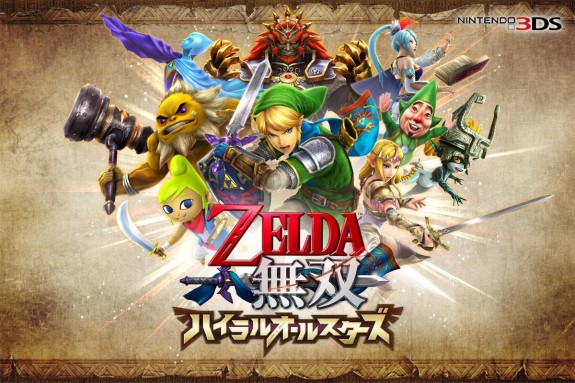 Hyrule Warriors Legends comes out in less than two weeks in Japan (on January 21st), and to promote the game, Koei-Tecmo uploaded an official gameplay video today. It's part of a series of videos, announced a few weeks ago on the official Twitter account. Yosuke Hayashi (Producer) and Ruriko Aoki (voice actress) comment the game as they play, in Japanese obviously.
In this first video, it's the very first battle of the game that's showcased. We get to see character switching in action, which is definitely going to prove useful in more complex battles. Yosuke Hayashi and Ruriko Aoki also show a battle against a horde of Cuccos, which has a pretty unsurprising outcome! Finally, at the end, they show the contents of the Limited Editions (including the fairy plushie), as well as the Nintendo 3DS Theme (early purchase bonus).
Here's the first official gameplay video for Hyrule Warriors Legends:
https://www.youtube.com/watch?v=wnXdBlLXrAY
But that's not all: Koei-Tecmo also revealed a TV Commercial for the game. It only shows gameplay footage, and showcase some of the characters (including Linkle):
Talking of Hyrule Warriors Legends, the game will be showcased in Famitsu magazine next week, though we don't know what the article will be about. Can we expect a last minute reveal? We should know that early next week, thanks to the usual leaks!
After the break, you will find the 15s version of the TV Commercial!
Hyrule Warriors Legends (3DS) comes out on January 21st in Japan, and March 25th in Europe and North America.
Source: Koei-Tecmo