EU Sales: Yo-kai Watch still #1 in France / UK Sales for Week 19
France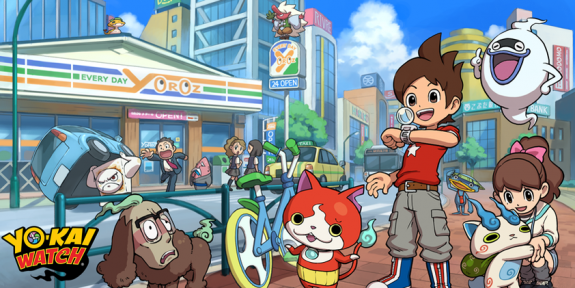 Today, the SELL and GFK revealed the Top 5 of games for Week 18 in France (May 9th – 15th), and unlike in the United Kingdom, Yo-kai Watch is holding pretty well. After debuting at #1 during its launch week, Level-5's game was still #1 of sales during its second on the market.
Of course, it now remains to be seen how long Yo-kai Watch is going to stay at the Top in France, but the first two weeks are certainly encouraging. Unfortunately, the SELL and GFK do not provide any sales data, so we will most likely have to wait until the next interview of Philippe Lavoué (from Nintendo France) before finding out how much Yo-kai Watch has sold in France.
United Kingdom
In the United Kingdom, Yo-kai Watch isn't doing nearly as well as in France. It's #34 this week, after losing 17 places at once. There's no doubt it will be gone from the Top 40 entirely by next week… just like pretty much all other Nintendo games, unfortunately. Naturally, it's the best-seller on Nintendo 3DS this week, while on Wii U, Splatoon is back at the top (but didn't sell enough to chart).
All-Format
Nintendo 3DS
Wii U
Source: GFK Chart-track