Etrian Odyssey V to be revealed in Famitsu this week, out in August in Japan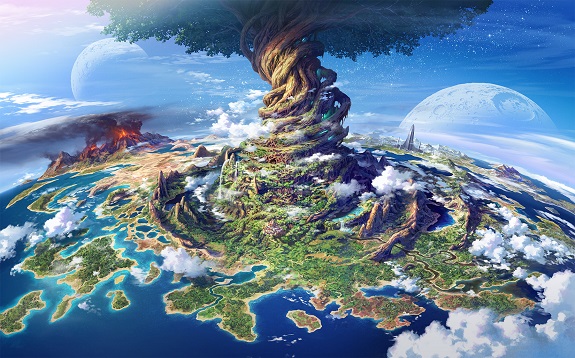 Last week, we learned from an Atlus survey that Etrian Odyssey V (originally announced in November 2014) might be on Nintendo 3DS. Today, we have confirmation that it will indeed be the case, and that in fact, the game will be revealed in the latest issue of Famitsu magazine (coming out on Thursday in Japan).
The Famitsu preview reveals that the game is called Sekaiju no Meikyuu V: Nagaki Shinwa no Hate (Etrian Odyssey V: The End of the Long Myth), and that it will be released on August 4th in Japan. The game will get a 10 page article in the magazine, which will include an interview of the developers. There will also be an illustration by Yuji Himukai (chara-designer), and the game will be featured in on the cover.
The preview below shows some new characters:
Arslan
Lunaria
Cerian
Branii
Famitsu gives two keywords: "Arcadia" (most likely the name of the land the game takes place in), and "race". According to the magazine, players will have even more freedom when it comes to character customisation, and the various classes will be new.
And following the article in Famitsu magazine, Etrian Odyssey V will also be showcased in a livestream on Saturday, March 5th, on NicoNico. It will start at:
Europe: 12PM
UK: 11AM
North America (ET): 6AM
North America (PT): 3AM
Japan: 8PM
The following voice actors will be there:
Yoshihisa Kawahara
Ayumu Murase
Kaori Nazuka
Chiaki Matuzawa (MC)
and more…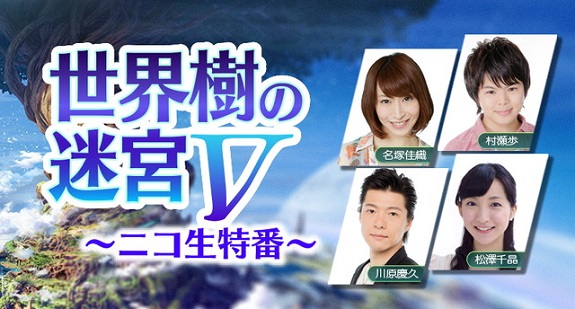 Here's the preview from Famitsu magazine:
Etrian Odyssey V (3DS) comes out on August 4th in Japan, and will cost 6 480 Yen (+ taxes).
Source: Famitsu