Etrian Odyssey V: some details from Famitsu (races, classes, Limited Edition, more)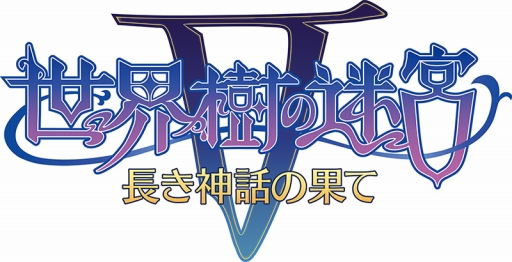 Earlier today, Famitsu revealed that Etrian Odyssey V would be featured in the latest issue of the magazine, to be released on Thursday in Japan. But as usual, we will not have to wait for the magazine to be released before getting some details, thanks to the usual leaks. And this week, said leaks came quite early!
One of the new features of Etrian Odyssey V: races. There's four of them in Arcadia (the land where the game takes place in):
Human (Arslan)
Elf (Lunar)
Beastkin (Cerian)
Dwarf (Branii)
The game will also features some brand new classes:
Fencer (Arslan)
Dragoon (Arslan), focused on defense;
Cestus (Arslan)
Reaper (Arslan)
Necromancer (Lunaria)
Warlock (Lunaria), who use elemental attacks
Herbalist (Branii)
Shaman (Branii), who use mysterious powers
Masurao (Cerian), who use four swords at once
Hound (Cerian), who's able to use animals such as falcons and hunting dogs in battle
In its preview, Famitsu explained that the game would offer even more freedom when it comes to character customisation… and they certainly were not joking. Etrian Odyssey V will allow you to chose the gender, race, and class of your characters freely, and you will be able to make whatever combination you want (with some limitations: classes are restricted to specific races).
But that's not all: Etrian Odyssey V also features race skills, and character skills. You can customise the appearance of your characters, and more precisely the colour of their hair, skin, and individual eyes. Finally, you will be able to chose among several voices for them (there's 40 of them in total), and completely disable them if you prefer mute characters.
Here's the list of voice actors:
Shouta Aoi
Satomi Arai
Akira Ishida
Touru Oukawa
Ayaka Ohashi
Yoshihisa Kawahara
Misaki Kuno
Mitsuki Saiga
Takuya Satou
Asami Seto
Atsuko Tanaka
Kousuke Toriumi
Jouji Nakata
Kaori Nazuka
Natsuki Hanae
Saori Hayami
Megumi Han
Youko Hikasa
Rina Hidaka
Yui Horie
Ayumu Murase
Tsubasa Yonaga
Gameplay wise, we learn that dungeons are unchanged: there's random encounters, with the usual F.O.E patrolling. Mapping is back (as seen on the preview scan), and once again takes places on the bottom screen of the Nintendo 3DS.
According to Famitsu magazine, development is 60% complete (in January, Shigero Komori -the Director- explained that development was in its final stages): right now, it can be played from beginning to end. A trailer will be shown during the livestream, this Saturday. In the interview, Shigeo Komori reveals that he wants more TRPG-like events in dungeons.
He also talks about the concept behind the game, which is to give players a lot of freedom with character customisation, but also dungeon exploration that will speak to the adventurous spirit of players.
With this game, he tried to go back to Etrian Odyssey I-style characters, who all have their own roles. It will be harder for players to make a well-rounded team in this game (which was made possible in Etrian Odyssey III, IV, and Untold 1 + 2 thanks to the sub-classes and the grimoires).
Finally, we learn that Etrian Odyssey V will get a Limited Edition (sold 10 778 Yen), which includes:
the game
soundtrack CD
artbook
DLC
Etrian Odyssey V (3DS) comes out on August 4th in Japan.
Source: Famitsu
Via: Hokanko / NeoGAF / Gematsu