Dragon Quest: livestream for 30th Anniversary on January 13th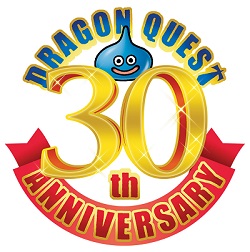 Livestream
Next year, the Dragon Quest series will celebrate its 30th Anniversary in Japan. Square-Enix will have various games and events, and those will be introduced in a special livestream on January 13th, on NicoNico. Various people will be there, including:
Yuji Horii: creator of the Dragon Quest series;
Ryutaro Ichimura: Supervising Producer of the Dragon Quest 30th Anniversary Project.
They will talk and show the various Dragon Quest games to be released next year in Japan, for the 30th Anniversary of the Dragon Quest series. That includes Dragon Quest Monsters Joker 3 (coming out in March 24th) and the Nintendo 3DS version of Dragon Quest XI: Sugiarashi Toki o Motomete (which doesn't have a release date yet).
The livestream will be on January 13th at:
Japan: 2PM
Europe: 6AM
UK: 1AM
North America (ET): 12PM
North America (PT): 9PM (January 12th)
There's also a teaser website for the Dragon Quest 30th Anniversary Project!
Real Escape Game
Yesterday, Square-Enix announced that Dragon Quest would get a Real Escape Game, in collaboration with SCRAP. It will take place on May 13th to May 15th at the Makuhari Messe, in Chiba City. Click here for more details (only in Japanese)!
Source: 4Gamer.net