Daily Briefs (Jan 21) – Splatoon chostick rests, Dragon Quest Monsters Joker 3 website
Splatoon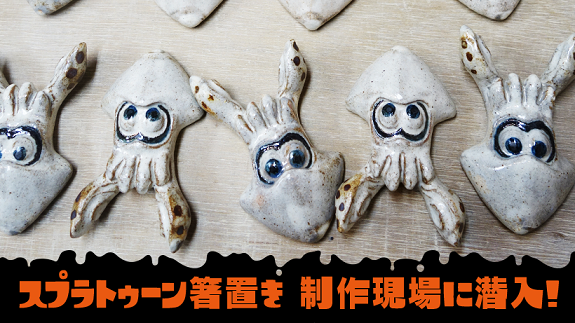 Sagakeen is a promotional campaign which was run in collaboration with Nintendo and its Splatoon series. During the event (which is nearing its end), various Splatoon-related goodies were on sale, and the most popular ones were the Squid chostick rests. On it Topics blog, Nintendo posted some pictures of those chopstick rests, showing how they were made.
Here's the pics:
Source: Nintendo
Dragon Quest Monsters Joker 3
Here's some screencaps from the Dragon Quest Monsters Joker 3 official website, which was updated today. Don't forget to check out this post for the latest details and screenshots!
Head after the break for the rest of this post!
The Misshitsu Kara no Dasshutsu Archives
Yesterday, D3Publisher announced the release of two compilations: The Misshitsu Kara no Dasshutsu Archives. They will both cost 2 500 Yen (+ taxes), and include 5 games previously released via the Nintendo eShop in Japan. Release on April 7th.
Source: Famitsu
Via: Japanese3DS
Mario & Luigi: Paper Jam Bros.
Here's the latest Miiverse post from the Producer of Mario & Luigi: Paper Jam Bros. (which comes out tomorrow in North America):