Daily Briefs (Feb. 6) – Twilight Princess HD, Super Mario Maker
The Legend of Zelda: Twilight Princess HD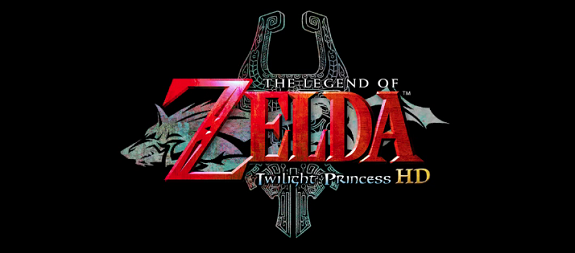 Yesterday, Prima revealed pictures of the "exclusive" cloth map of Hyrule, which comes with the collector's edition of The Legend of Zelda: Twilight Princess HD Prima guide:
And also yesterday, Nintendo started posting translations of the messages shared via the official The Legend of Zelda Twitter acount in Japan.
Here's the first message:
Super Mario Maker
Yesterday, 4 Event Courses went live in Super Mario Maker. They are from the King of Course Creators/King of Course Players content, which took place at the NicoNico Toukaigi / Game Party Japan, last week. Unfortunately, you will not unlock special costumes by beating them.
Source: Nintendo
Animal Crossing: Happy Home Designer
If you have a copy of Animal Crossing: Happy Home Designer, you can get Maddie in your village. If you accept her request, you will be able to get some furtinure based on Campus notebooks.
Here's some pictures:
Here's how to get it:
via Nintendo Zone in North America
using SpotPass in Japan, until February 29th
Also, here's a look at the packaging of the 4th series of Animal Crossing amiibo cards, launching on March 24th in Japan: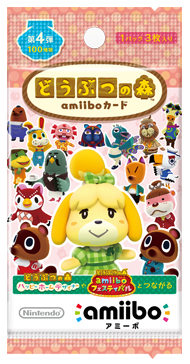 Source: Nintendo
Head after the break for the rest of this post!
Chou Charisou ~Atsumete! Choujuu Hunter
During a livestream, some additional details were revealed for the game. First, we know that the game will have super jump, which is bound to be useful in order to get by the many obstacles in each level. Also, the multiplayer mode will not be available at launch, and will be added at a later date (via a Software update).
Finally, more collaboration DLC was announced:
PreCure
Godzilla
Crayon ShinChan
Here's some gameplay footage:
Source: Japanese Nintendo
LEGO Star Wars: The Force Awakens
Here's some screenshots for LEGO Star Wars: The Force Awakens, which comes out on June 28th in Europe and North America (Wii U and Nintendo 3DS):
Source: GameInformer
Legends of Localisation
Yesterday, Fangamer announced the upcoming release of Legends of Localisation Book 2: Earthbound, by Clyde Mandelin. Here's the official description:
The popular Legends of Localization website has become a new book series! Get ready for Book 2, which is all about EarthBound and how it was localized into English!

With a script by a famous Japanese writer and a game overflowing with Western pop-culture influences, EarthBound stands out as one of Nintendo's most fascinating localization projects ever. Get ready for hundreds of pages filled with surprising revelations, inside information, obscure trivia, and universal cosmic destruction. This legend of localization doesn't stink!

This second book will include all-new information not found online or anywhere else. Don't miss it!

The author, Clyde "Tomato" Mandelin, is a professional translator most known for his work on Attack on Titan, One Piece, Dragon Ball, Summer Wars, and Detective Conan/Case Closed. His notable hobby translations include MOTHER 3, Star Ocean, and Bahamut Lagoon.
Capcom TV
Here's some footage for Monster Hunter X and Mega Man Legacy Collection, from Capcom TV #36:
EVO
A few days ago, the list of games for EVO (taking place in July 15-17) was revealed. There will be three different Nintendo games there:
Pokkén Tournament
Super Smash Bros. for Wii U
Super Smash Bros. for Nintendo 3DS
Final Fantasy Explorers
Here's the launch trailer for the Final Fantasy Explorers:
If you want to learn more about the game, you can check out Siliconera's interview with Hiroyuki Miura (Producer)!
Hyrule Warriors Legends
Hyrule Warriors Legends came out on January 21st in Japan, and has a rather annoying problem… you cannot reset the save data on the cartridge, which is definitely not good for players buying the game used. This will be fixed in an upcoming update for the game.
Also, the Collector's Edition of the Prima guide for Hyrule Warriors Legends is available for pre-order on Amazon.com. Here's what it includes:
New Content: Including characters and tools.

Master Combat: Expert battle tactics provide the precise button presses and timing required to defeat your foes and capture territory for Zelda's forces.

Comprehensive Bestiary: Exploit each creature's weaknesses—including the Bosses–by using items and fighting techniques.

Find Every Item: Use everything in your arsenal to accomplish special tasks!

Free Mobile-Friendly eGuide: Includes a code to access the eGuide, a web-access version of the complete guide optimized for a second-screen experience.
Source: Koei-Tecmo
Marvelous
On April 7th, Marvelous will re-edit two games in Japan: Story of Seasons and Rune Factory 4. They will be sold as part of a bundle including:
the game
complete guide book
The Story of Seasons bundle will cost 5 000 Yen + taxes, and the Rune Factory 4 bundle will cost 5 200 Yen + taxes.
Source: Gamer.ne.jp