[Brief] Yo-kai Watch: some of the English names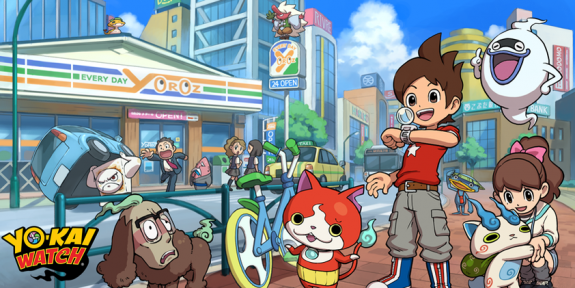 In Yo-kai Watch, there's over 200 Yo-kai to find, battle and befriend. And just like in the Pokémon series, their names (almost) always have a specific meaning, based on their appearance, their actions or their effects on humans. Quite obviously, the Japanese names (almost) never works, which is why they have to be translated.
Yesterday, Polygon uploaded a short video of the English version of Yo-kai Watch, allowing us to discover some of the Yo-kai names. And one thing's for sure: the localisation team at Level-5 had quite a lot of fun translating all these names! They came up with some rather funny and original names, which bodes well for the overall translation.
Here's some examples:
Head after the break for a list of the names seen in the video (if you can't watch it for now!).
Buhu
Cadin
Coughkoff
Dimmy
Dismarelda
Droplette
Dulluma
Jibanyan
Leadoni
Mochismo
Negatibuzz
Pandle
Peckpocket
Roughraff
Slimamander
Suspicioni
Tattletell
Tengloom
Yo-kai Watch (3DS) comes out on November 6th in North America, and in Early 2016 in Europe.
Source: Polygon