Bravely Second: download card cover revealed, only sold at Lawson stores
Today, Square-Enix revealed the design for the Bravely Second: End Layer download card cover, which uses the same artwork as the one used on the boxart for the retail version. It shows that the game will use a maximum of 2GB of free space on the SD Card, though the actual download size remains to be confirmed.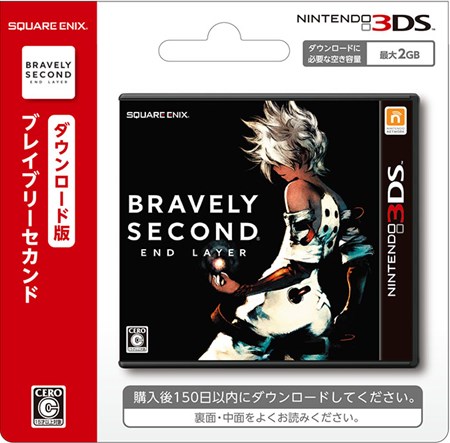 Square-Enix also announced that those download cards would only be sold at the various Lawson (convenience) stores in Japan, starting next week (Monday, April 13th). Since shelf-space or stock isn't really an issue for download cards, that exclusivity is most likely due to a special deal between Square-Enix and Lawson.
The chain of convenience stores will have a special campaign, allowing players to get a special item for Bravely Second: End Layer. They'll need to connect to the Lawson Wi-Fi network via the official Lawson mobile app, which will allow them to get a special download code for the Fried Bun.

Bravely Second: End Layer (3DS) comes out on April 26th in Japan.
Source: 4Gamer.net