Badge Collection Center: first update available (Ver. 1.1.0)
As announced yesterday, the very first (major) update for Badge Collection Center is now available in Japan. Here's the official changelog for this version 1.1.0:
– after getting a badge in the crane minigame, you can now put it on your Home menu directly from the game;
– you can now redeem codes in order to play the crane minigame;
– a new mechanic involving a hammer, where you have to make the badges fall off a platform;
– various fixes and improvements.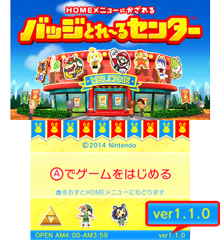 Just like the Majora's Mask 3D update, you can download it straight from the Home menu, or go via the Nintendo eShop if you prefer. To celebrate, Nintendo is offering free plays to all users.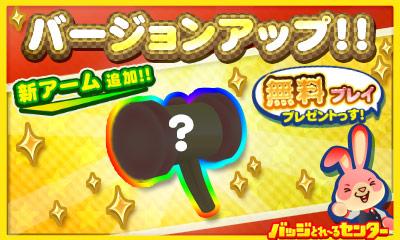 Here's a video of the Hammer mechanic, courtesy of NintenDaan:
Source: Nintendo