Art Academy: Atelier – European Trailer
Next week, on June 26th, one really cute game comes out on Wii U in Europe: Yoshi's Woolly World. But if platforming really isn't your cup of tea, there's also Art Academy: Atelier (known as Art Academy: Home Studio in North America) coming out on the same day at retail and on the Nintendo eShop.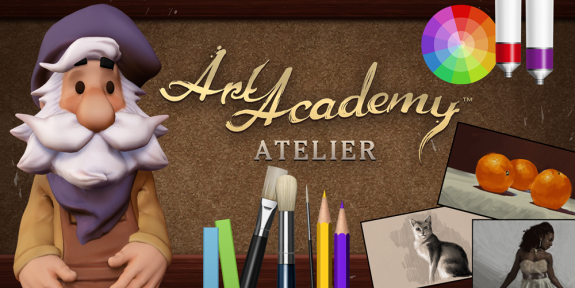 Today, Nintendo UK uploaded a trailer for the game, which highlights its main features. Just like the previous titles, Art Academy: Atelier will feature various step-by-step lessons (30 in total), which range from Beginner to Advanced, including special courses where you will learn how to use the various tools at your disposal.
Talking of materials, here's those showcased in this trailer:
– pencils
– coloured pencils
– pastels
– charcoal
– paints
Of course, Art Academy: Atelier also has a "Free Paint Mode", where you're… well… free to paint whatever you want without any restrictions. Once you're done, you can share your creations with other people via Miiverse, but also via YouTube (thanks to time-lapse videos). There's also a Virtual Gallery, where you can put your masterpieces on display.
Here's the European trailer for Art Academy: Atelier:
Art Academy: Atelier / Art Academy: Home Studio comes out on June 25th in North America (eShop-only), June 26th in Europe (retail + eShop) and later this year in Japan.