Super Mario Run releasing on March 23rd on Android, will launch with Ver. 2.0.0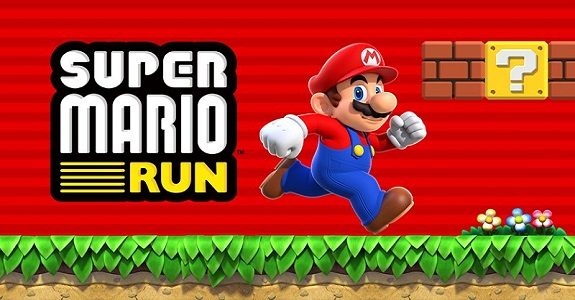 Back in December, Nintendo released its second game on mobile devices: Super Mario Run, the first time ever a Mario game is (officially) available on smart devices. Unlike Miitomo and Fire Emblem Heroes, this one was first released on iOS, and is still not available for users with an Android device.
The good news is, the wait is almost over! We already knew that Super Mario Run on Android would be released sometime in March, but yesterday, Nintendo announced that it would be available from March 23rd (worldwide)! As usual, the company didn't say when exactly the game would be available for download, but since Nintendo of America said March 23rd, it will be at 8AM CET / 7AM GMT / 3AM EST / 12AM PST at the earliest.
Android version of #SuperMarioRun will be available on 3/23 with the Ver.2.0.0 update! Pre-register now: https://t.co/dAxzTlppnG pic.twitter.com/nQ0T4znOBt

— Nintendo of America (@NintendoAmerica) March 18, 2017
Quite interestingly, it looks like Super Mario Run on Android will launch alongside a major update: Ver. 2.0.0 (that the iOS version will get on the same day). Unfortunately, we don't have all the details about what's included with this update, but we will make sure to update this post as soon as we have all the details!
Here's everything we know so far:
4 new Yoshi colours will be added: Yellow, Red, Purple, and Blue
"A Challenge from Bowser" will be added: if you clear it, you will be able to play through 1-4 in its entirety for free. It looks like Bowser also tells you about the conditions for unlocking content in the game… isn't that so nice of him?
After clearing W1-4, more courses will become available in Toad Rally in the free version;
After clearing W1-4, Blue Toads and Green Toads will come cheer you in Toad Rally in the free version (those were previously found only in the paid version). This will increase the number of items you can buy in Kingdom Builder. For example, you will be able to buy the Blue Yoshi home, allowing you to befriend Blue Yoshi;
It will be easier to get Rally Tickets at the Bonus Game House.
Super Mario Run will be available on March 23rd on Android: click here to pre-register if you haven't already. The Upcoming Releases page has been updated!