Dragon Quest XI: latest batch of details, screens, prologue movie+ TV Commercials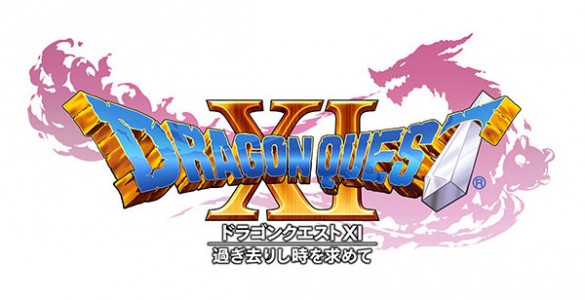 Dragon Quest XI: Sugisarishi Toki o Motomete – Latest details
The protagonist is a young man from Ishi Village, a pretty peaceful place. During coming-of-age ceremony, at 16, he learns that he's the reincarnation of the very "hero" who once saved the world, and that he has to carry a major mission. As for what that hero and that mission are supposed to be, you will have to play the game to find out.
The protagonist can use either one-handed or two-handed swords, which is why most of his attacks consists of sword techniques. He can also use various special skills unique to him, such as Zone Hit (guarantees he enters the Zone state).
Here's some of his skills:
Kaclang (Spell)
All-Out Slash (Special Skill, Two-Handed Sword)
Sword Dance (Special Skill, Sword)
Dragon Slash (Special Skill, Two-Handed Sword)
Zone Hit (Special Skill)
Giga Slash (Special Skill, Sword)
Next, we have Kamyu: a blue-haired thief, that the protagonist encounters on his journey. While pretty rude (both in his speech and behaviour), he still has a strong sense of duty, and a warm heart. He support and guides the protagonist, using his knowledge of the ways of the world.
He can use no less than 3 different types of weapons: daggers, one-handed swords, and boomerangs. Depending on the one you choose, you could deal lots of damage to one, single enemy, or instead hit several of them at once!
Here's some of his skills:
Clone (Special Skill)
Assassin Attack (Special Skill, Dagger)
Jibariina (Spell)
Sword Guard (Special Skill, Two-Handed Sword)
Starburst Throw (Special Skill, Boomerang)
Next, we have a few more details about the Skill Panel. Most of the skills are tied to a character's weapons and "class", but there's also special panels with special effects. For example, one of them allows a character to equip two swords at once. If you're not happy with how you've assigned skill points, simply go to the church to reset the Skill Panel.
And here's some various tidbits from the FAQ on the official website:
there are no differences between the various versions of the game, as far as story is concerned;
like pretty much all other Dragon Quest game, it's a stand-alone entry, which means you do not need to play the other ones beforehand;
no internet connection required;
you can create up to 9 save data files, and on Nintendo 3DS, you can save the game anywhere you want (though you can only save permanently at churches)
you can choose the name of the protagonist when starting the game, and only there. There are no customisation options (for his appearance);
there is no voice acting in the game;
Square-Enix also has a guidelines for streaming: you can find a translation over at Gematsu, if you're planning to stream the game on YouTube or any other streaming website.
Source: Square-Enix
Translation: Gematsu
Dragon Quest XI: Sugisarishi Toki o Motomete – Opening movie
Today, Dragon Quest XI: Sugisarishi Toki o Motomete was once again showcased during the latest (and last!) stop of the Dragon Quest XI: Countdown Carnival. This time around, we were treated to the very opening movie:
Dragon Quest XI: Sugisarishi Toki o Motomete – Nintendo 3DS Theme
During today's livestream, it was announced that a special Nintendo 3DS Theme for the game would be released on July 18th in Japan. Here's what it looks like:
Dragon Quest XI: Sugisarishi Toki o Motomete – TV Commercials
Since the game comes out next week (finally!), Square-Enix unveiled some TV Commercials for the game earlier today. We gathered them all in the YouTube playlist below!
Here it is:
Dragon Quest XI: Sugisarishi Toki o Motomete – Screenshots + scan
Finally, here's the latest batch of screenshots and a scan:
Dragon Quest XI: Sugisarishi Toki o Motomete (3DS) comes out on July 29th in Japan. The Nintendo Switch version will follow at a later date.
Source: GamesTalk / V-Jump / 4Gamer / GamesTalk