Zero Time Dilemma: new artwork, pics of the new watch, "surprising video" coming soon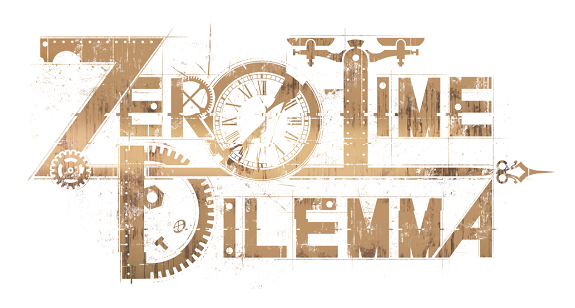 We're now in 2016, and fans only have a few months left to wait until Zero Time Dilemma (the third entry in the Zero Escape series) is released, this Summer. We still know next to nothing about the game, but it looks like it might change in the near future… In the mean time, fans only have some minor tidbits to help them wait.
In December, last year, a mysterious Twitter account ("Crash Keys") shared some artwork of "Participant 9". Yesterday, they posted another message on Twitter, with a slightly (black and white) artwork:
ATTENTION: Dcom staff traced the leak and attempted to stop our efforts at sharing information. We were unable to completely download the previous file, but we grabbed what we could before we got cut off. We'll share everything we managed to obtain.
They also posted an artwork of "Participant 6", but without any message:
But that's not all: Aksys Games also posted some pics of the new watch (which is one of the pre-order bonuses in North America):
Finally, some teasing from Kotaro Uchikoshi (creator of the series). On Facebook, a fan asked him if a trailer would be revealed "soon". He replies by saying he doesn't know long "soon" is, but that we would see a "surprising video" before Spring ("before snow melts").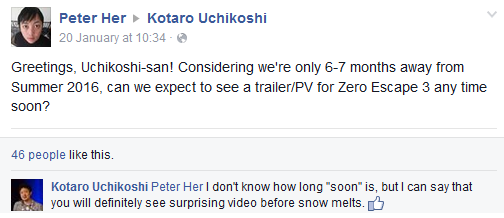 Zero Time Dilemma (3DS) comes out this Summer in Europe and North America.
Source: Crash Keys (1 / 2) / Aksys Games