Zelda: Breath of the Wild – Aonuma: no HD Rumble on Switch, two versions are exactly the same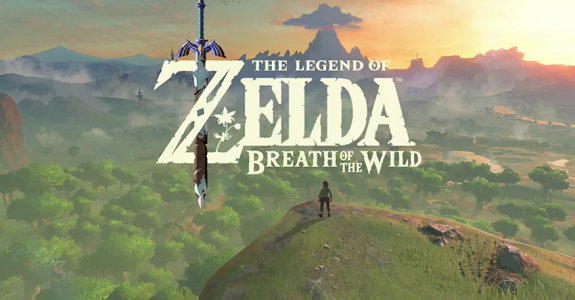 Earlier today, we posted a summarised translation of an interview with Eiji Aonuma about The Legend of Zelda: Breath of the Wild (click here to check it out). If that's not enough for you, Gameblog has published an excerpt of their own interview with the man, revealing an interesting detail about the game.
Eiji Aonuma reveals that the Nintendo Switch version will not use the popular HD rumble feature:
Naturally, had the game been created exclusively for the [Nintendo] Switch, we would have used its unique features, such as HD Rumble. That one is quite marvelous: you can try and guess how many balls there are in the controller, for example… Yes, it's something I really would have liked to take advantage of.
He then re-confirms what he had already stated at E3 2016 (before the Nintendo Switch was even revealed): the two versions of The Legend of Zelda: Breath of the Wild will offer the same gameplay experience.
But the thing is, with this [Nintendo] Switch version, our goal was to offer the exact same experience as on Wii U, and vice-versa. If we had gone and started adding [Nintendo] Switch features, then we would have ended up with a different game. That's why we didn't really do anything with the features of this new console, besides the graphical aspects.
Gameblog should post the rest of their interview with Eiji Aonuma in the near future.
The Legend of Zelda: Breath of the Wild (Wii U / Switch) will be released on March 3rd, worldwide.

Source: Gameblog
Thanks LunaRude for the heads up!