Yooka-Laylee to be published by Team17, retail release possible, NX won't impact current plans
If you're a bit of an old-school gamer, you definitely know about Team17: they are the creators of the famous Worms series, but in 2013, they also started publishing games (such as The Escapist). And it turns out that they will soon publish the game of another British company, featuring a rather wacky duo… Yooka-Laylee.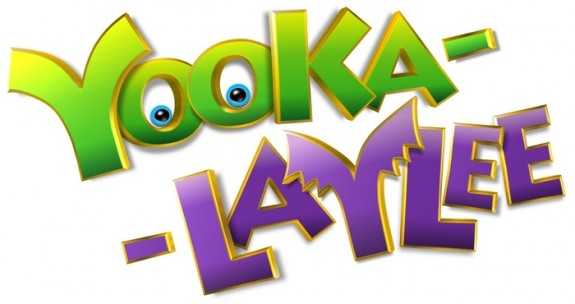 After an extremely successful Kickstarter campaign (over 2 million £), Playtonic have been hard at work on the game, which will launch next year. As is very often the case when publishers pick up games funded on Kickstarter, Team17 will not only publish the game: they will also assist Playtonic with "localisation, certification, QA, marketing and other business matters".
Here's what Gavin Price (from Playtonic) has to say about this partnership:
"Team17 has significant experience in making the most of releasing a game. Personally I feel it would be a great shame if after our great Kickstarter success, we delivered on our promise of a great game and then it underperformed sales-wise because we didn't have the knowledge, or made a mistake in the way we released or marketed the game.

Thanks to our Kickstarter backers, we're on a really positive trajectory and Team17 is acting like a booster for us on top of that by handling non-game dev tasks."
And here's what Debbie Bestwick from Team17 has to say about it:
"[This partnership] is probably more significant than either Team17 or Playtonic fully realise right now. They are friends of ours and we want to help it make sense for everyone.

To the industry it's probably another reason for people to look at what we are doing even closer.  We've built an exciting, modern games label here that helps creators achieve their goals with a team who understands what it takes to release a game, all the while keeping full control of their studio and IP.

We're building a strong track record for helping indie devs and Playtonic is going to move that reputation to another level. Our goals and targets remain exactly the same as they always were: to help creators bring their games to market."
Fans might be wondering why Playtonic needed a publisher after getting over 2 million £ via Kickstarter, and the reason is quite  simple. The developers at Playtonic wanted to make games just like in the 90's, with a small team and full creative autonomy. They know that fans also love games that were developers in such an environment.
Right from the start, Playtonic always made it clear that they were open to a partner for publishing, for several reasons:
– First, they don't want the creators doing things like looking for bugs and the such: after all, the Kickstarter campaign wasn't made so that the composer end up taking care of the certification process for example. With Team17 helping them, launching Yooka-Laylee will be much more simple for them;
– Second, they don't want the game they made using Kickstarter money to underperform because of a mistake due to their inexperience in publishing.
It's also confirmed that the game is only made using the money from Kickstarter, and that the deal with Team17 isn't your usual publisher deal. Also, Team17 is quite interested in releasing a physical version of the game, which is something many players are still attached to. While not 100% confirmed at the moment, a retail version for the game seems highly likely!
Finally, Playtonic explained that the game would indeed launch on Wii U (unlike Project Car, reportedly moved to the NX), and that the NX will not impact this version at all. In fact, they don't know anything about the NX at all, as Nintendo is being very secretive about it at the moment.
Yooka-Laylee (Wii U) will come out next year
Source: MCV UK