Yo-kai Watch: first toys to be launched in January in the US, planning for the episodes on YouTube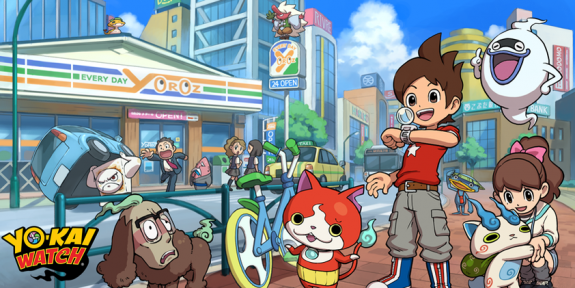 After many months of wait, the Yo-kai Watch game is finally about to come out in North America: it will be released tomorrow! But it's only part of a major cross-media push, with an anime series (which began airing last month on Disney XD), various toys, and more. Today, in a press release, Nintendo announced that the first toys would be launched in January in the United States.
Hasbro will launch the following:
the Yo-kai Watch and the medals
board games
plushies
figures
The Yo-kai Watch will be available for pre-order at select retailers from November 6th (tomorrow) to December 31st. Fans who pre-order it at Toys R Us, Target, Walmart, GameStop and HasbroToyShop.com will be able to get an exclusive Jibanyan "Paws of Fury" medal. However, a deposit of $1 to $5 is necessary for the watch.
About the Yo-kai Watch anime, it was announced earlier this week that full episodes would be available on YouTube. It turns out that all episodes of the first season will be available (not just a selection), though only for a limited time (with the exception of the first one, available permanently).
Here's the planning:
November 5th: Episode 1 (Permanently Available)
November 6th: Episode 2 (Available 24 hours)
November 7th: Episode 3 (Available 24 hours)
November 8th: Episode 4 (Available 24 hours)
November 9th: Episode 5 (Available 4 days)
November 13th: Episode 6 (Available 6 days)
November 19th: Episode 7 (Available 7 days)
After that, all episodes will be uploaded on Thursday until March 31st, with Episode 26 (final episode of the first season).
The Yo-kai Watch anime episodes will be available on the official YouTube channel, but only to viewers from North America (United States and Canada). Here's the first episode:
Yo-kai Watch (3DS) comes out tomorrow in North America, on December 5th in Australia, and next year in Europe.