Yo-kai Watch Busters: screenshots and videos for Getto-gumi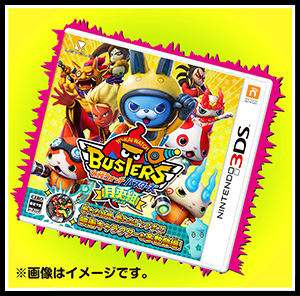 Yesterday, Level-5 released a major update for Yo-kai Watch Busters, bring it to Ver. 2.0. This is the third "version" of the game, called Getto-gumi, which is released for free to all players of Yo-kai Watch Busters: Aka Neko-dan and Shiro Inu-tai. And today, the company shared some screenshots for this update, as well as several videos.
Here's the screenshots:
Next, we have some videos. The first one is a tutorial showing how to download the update:
https://www.youtube.com/watch?v=dD2oNxTEBdQ
Head after the break for the rest of the videos!
Next, we have two TV commercials for the update:
Finally, we have three commercials for the third movie, coming out on December 19th in Japan:
https://www.youtube.com/watch?v=zxYM7l6ThCA
https://www.youtube.com/watch?v=V83WEpINW-A
https://www.youtube.com/watch?v=pR8KzncduEU
Source: 4Gamer.net