Media Create: more sales data for Mario & Luigi: Paper Jam and Monster Hunter X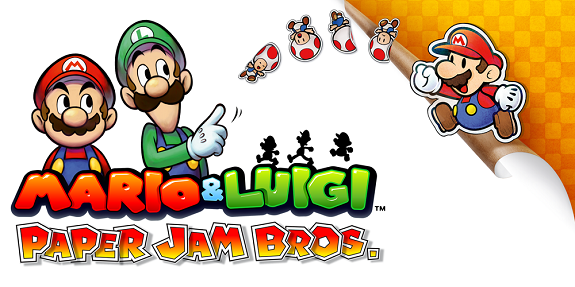 During Week 49, a total of 877 000 copies of games were sold in Japan: that's only 44.35% of what was sold during Week 48. Also, the ratio of new games vs previously-released games is down too, from 81.99% to 12.38%. This is obviously due the release of Monster Hunter X last week, as this week's releases were not enough to compensate.
Mario & Luigi: Paper Jam Bros. is one of them, and it's off to bad start. It only sold 49 266 units during the first four days, which is 17.97% of all copies sent to retailers (it looks like Nintendo shipped 274.157 copies of the game). Here's how the previous two Mario RPGs on Nintendo 3DS fared at launch:
Mario & Luigi: Dream Team Bros. (July 2013): 100 000 copies sold, sellthrough ratio of 25.49%
Paper Mario: Sticker Star (December 2012): 129 000 copies sold, sellthrough ratio of 33.42%%
If we add the copies of Mario & Luigi: Paper Jam Bros. + Mario Kart 7 double-pack (around 2 400 units), then we get  around 52 000 units. Of course, retailers and Nintendo are expecting the game to be bought as a present for Christmas, but Media Create notes that this is a pretty poor debut nonetheless.
As for Monster Hunter X, it just keeps on selling so much, both Capcom and retailers can't keep up with demand. During Week 49, 332 478 additional copies were sold at retail, which gives 1 820 845 copies sold since launch. It sold 102.67% of what Monster Hunter 4G sold during the same period (1 774 000 copies after two weeks), and that's with shortages (which weren't a real problem for MH4G).
Hardware-wise, a total of 196 000 units were sold, which is pretty much the same as last week (100.31%, 100% meaning it sold the same). The New Nintendo 3DS (XL) sold over 94 000 units, which shows that Monster Hunter X's impact on its sales is still visible.
Source: Media Create