Xenoblade Chronicles 3D: "Take a Tour" video showcasing the various environments
Xenoblade Chronicles 3D comes out in less than a week in Europe (as well as in Japan), and Nintendo just keeps on revealing new screenshots and uploading new videos and trailers. Today, The company is taking players on a tour around the world of Xenoblade Chronicles, with a brand new video.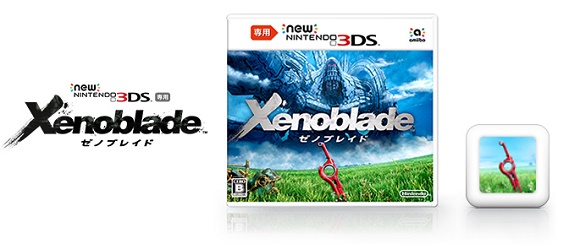 Called "Take a Tour", this new video showcases some of the environments of the game:
– Colony 9
– Tephra Cave
– Bionis' Leg
– Satorl Marsh
– Makna Forest
– Eryth Sea
The video itself doesn't contain any spoilers, but if you'd prefer to discover all those environments on your own, we strongly suggest you avoid watching it. If you've never played Xenoblade Chronicles before, you don't have to worry about watching it anyway: there's still many more regions in the game that aren't shown in the following video!
Here it is:
Finally, don't forget tomorrow's livestream!
Xenoblade Chronicles 3D (New 3DS) comes out on April 2nd in Europe and Japan, and April 10th in North America.