Wobbly Tooth reveals Ice Station Z for the Nintendo 3DS, out next month in NA
Wobbly Tooth Games is known for The Magic Hammer, one of the many Minecraft clones that were released on Nintendo 3DS in the past couple of years. And last week, the one-man studio finally revealed its new game, which is called Ice Station Z. It's described as a "Multiplayer Open World Zombie Survival", and it will also be released on the Nintendo 3DS.
Here's the very first trailer of the game, which is set on an arctic island:
In the comments of the Miiverse post, the developer provides additional details, and reveals that online multiplayer will be playable with pretty much anyone (up to 8 players, with both public and private games). Ice Station Z will also have chat, with both voice and text chat supported.
Here's what the Multiplayer menu looks like: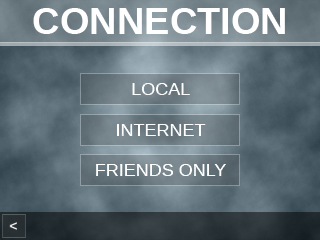 Naturally, you will also be able to play on your own if you prefer, or via local wireless.
Ice Station Z will feature something that isn't very common in indie games (or any games period): New Nintendo 3DS optimisation. It will run "a little bit smoother" on a New Nintendo 3DS console, and you will be able to use the C-Stick (the ZR and ZL buttons are not used, though).
Ice Station Z will be released next month in North America, on November 3rd to be more precise. It will pretty affordable: $3.99. Unfortunately, we don't know when the game will be released in Europe. A demo may be released at a later, but it doesn't look like anything has been decided yet.
Our Upcoming Releases page has been updated!
Source: Miiverse