UK: video games sales for Week 40, 2015 (ending October 3rd)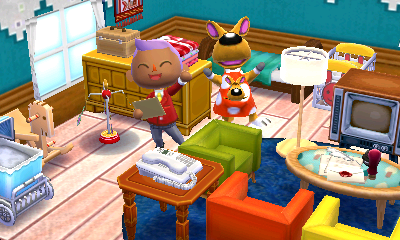 Animal Crossing: Happy Home Designer was the second best-selling entry of Week 40 in the United Kingdom: it landed at #6, just behind NBA 2K16 on PlayStation 4. Quite naturally, it's the best-selling Nintendo 3DS title this week too, and the first one to get in the All-Format Top 40 in quite a while.
There's a second entry for Nintendo platforms this week: LEGO Dimensions on Wii U, which lands at #20. Unsurprisingly, this version was (by far) the worst-selling SKU, as the Xbox 360, PlayStation 4, Xbox One and PlayStation 3 versions are at #9, #11, #12 and #17 respectively. It didn't manage to sell better than Super Mario Maker, which is at #13 (- 2 places).
All-Format
Nintendo 3DS
Wii U