Daily Briefs (March 1) – Hyrule Warriors Legends / Zero Escape – Real Escape Game
Today's Daily Briefs:
Hyrule Warriors Legends
Zero Escape – Real Escape Game
Jumping in 2D
Monster Hunter
Dragon Ball Z: Extreme Butouden
Skylanders Day
Hyrule Warriors Legends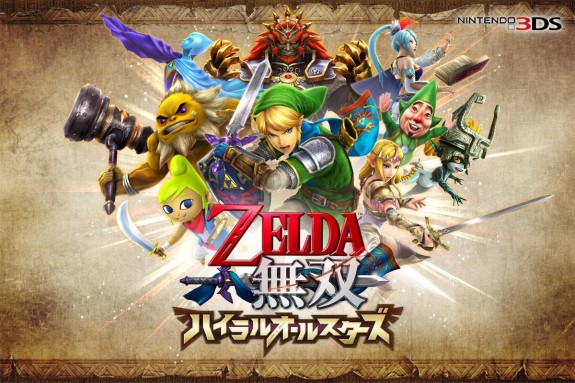 In Japan, Koei-Tecmo has extended the duration of the Pocky (a fairy) distribution: it will now end on February 1st 2017 (instead of February 29th, which was yesterday)!
In Europe, Nintendo UK has launched a contest: click here for more details (unfortunately, only people living in the UK can participate).
Hyrule Warriors Legends (3DS) comes out on March 24th in Europe, and March 25th in North America.
Zero Escape
You can now pre-purchase tickets for the Zero Escape Real Escape Game on the event's official website. Make sure to click on "Following days", as tickets have been selling out fast and the earliest dates are all full.
Jumping in 2D
Here's a pretty interesting video from [game array], that looks at Jumping (one of the most basic action in many games) in 2D games, and explains how it all works:
Head after the break for the rest of this post!
Monster Hunter
On March 28th, Square-Enix will release the MONSTER HUNTER 4 ULTIMATE PLAY ARTS -KAI- Diablos Armor (Rage Set), designed by Tetsuya Nomura. It's a pretty expensive statue ($199.99), which can be pre-order on the Square-Enix Store.
Here's the official description, and some pictures:
A collaboration between CAPCOM's hit series Monster Hunter and Square Enix character designer Tetsuya Nomura, the Diablos Armor (Rage Set) born from MONSTER HUNTER 4 Ultimate makes its appearance to the PLAY ARTS KAI line!

While taking great care to portray Nomura's unique proportional design, this figure has a wide range of motion in the shoulders and wings for dynamic posing, making it an extremely action-oriented design.
The highly-detailed scythe measures in at an impressive 35cm-plus size! Meanwhile, the paint work shows the attention paid to the life-like texture of the fleshy skin, breathing life into Diablos. These details and more draw the beholder into the unique world of the game!

Figure also includes display stand, interchangeable hand parts and accessories.

Figure Size (inches): Approx. W5.1 x D3.1 x H11
Dragon Ball Z: Extreme Butouden
Here's another TV Commercial for Dragon Ball Z: Extreme Butouden in Japan:
Skylanders Day
If you're into Skylanders, and live in the United States, you might want to head to your local GameStop on March 5th for Skylanders. There will be several promotions available:
Source: Cheapassgamer
Fire Emblem 0
Here's another Genei Ibun Roku #FE card from the 4th series of Fire Emblem 0 cards (launching on March 17th in Japan):
Source: Intelligent Systems