Tokyo Mirage Sessions #FE: launch trailer (EU), accolade trailer, screenshots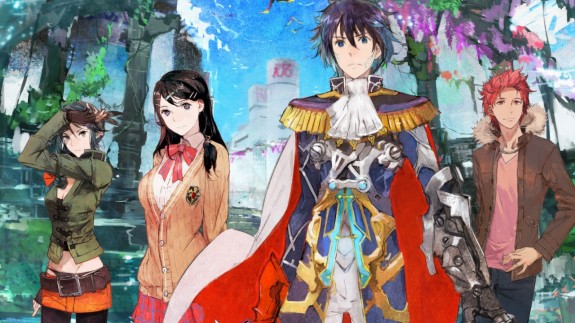 After many months of waiting, Tokyo Mirage Sessions #FE is finally available in Europe and North America. For those who don't know, it's the very Shin Megami Tensei X Fire Emblem collaboration project that was first announced during the Nintendo Direct in January 2013 (previously known as Genei Ibun Roku #FE, in Japan).
To celebrate this launch, Nintendo has uploaded not one, but two trailers. The first one is from Nintendo of Europe, and it's the usual (European) launch trailer. The trailer lasts over 4mn, and it highlights the main elements of the game, starting with the characters and the story, but also the battle system (with the turn-based system and the Shin Megami Tensei / Fire Emblem elements), and more.
Here's the European launch trailer for Tokyo Mirage Sessions #FE:
Head after the break for another trailer, but also some additional screenshots!
The second trailer is from Nintendo of America, and it's an accolade trailer. It does show some gameplay, but its main pupose is to highlight the overwhelmingly postive reviews the game got from the press.
Here's the Accolade Trailer for Tokyo Mirage Sessions #FE:
Finally, here's some additional screenshots for the game:
Tokyo Mirage Sessions #FE (Wii U) is now available worldwide!