Super Mario Maker: new update available (Ver. 1.43)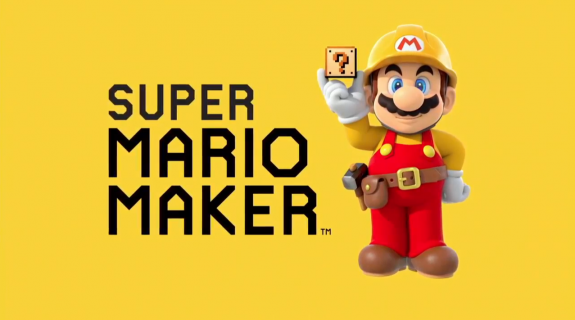 It's been over a month since the last update for Super Mario Maker (released on April 7th), but it looks the wait for a new one is finally over. Today, Nintendo released a brand new Software update for Super Mario Maker, which brings it to Ver. 1.43. Unfortunately, it doesn't add new elements for courses.
Then again, since Nintendo didn't mention this update prior to its release (as was the case for previous major updates), it's not too surprising this new version of Super Mario Maker does not include any. That being said, it does come with a couple of significant changes, that you can see just below!
Here's the official English patchnotes for the update:
The Star Ranking list in Course World has been changed to display courses that have received the most stars relative to the number of people who have played them.

Previously, when searching for courses in the Star Ranking list, results could be set to either "Weekly" or "All-Time" but will now be limited to "All-Time."

"Super Expert" difficulty has been added to the difficulty filters when searching for courses.
This update (ver1.43) must be downloaded and applied in order to use the Internet features of Super Mario Maker.
This update requires 324MB of free space on your Wii U or external HDD. To download it, you have two options:
let the Wii U do its thing if you have automatic downloads activated. You should have the latest version installed the next time you launch the game (provided you did launch it at least once since the last update);
if not, launch Super Mario Maker from the Home Menu of the Wii U (not the Quick Start Menu) in order to trigger the download manually.
To check that you have the latest version of Super Mario Maker, simply launch the game. You should see "Ver. 1.43" in the bottom right corner of the screen: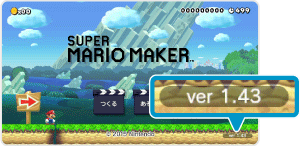 Source: Nintendo