Star Fox Zero: Star Fox series retrospective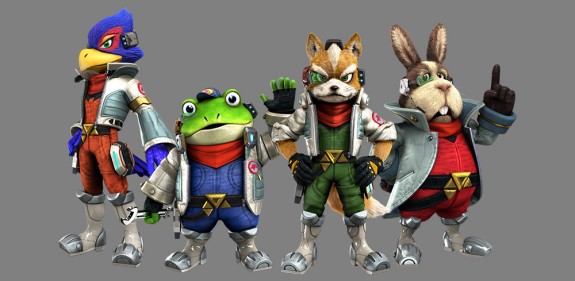 Today, Nintendo uploaded a brand new trailer for Star Fox Zero, which comes out in less than a month worldwide. It's a bit different from your usual trailer, as it's another of those video retrospectives Nintendo already did for previous Wii U games. Naturally, this one looks at the various Star Fox games released since the series made its appearance on SNES.
Here's the list of games showcased in the trailer below (along with their release date in Europe):
Starwing / Star Fox (SNES, 1993)
Lylat Wars / Star Fox 64 (SNES, 1997)
Star Fox Adventures (GameCube, 2002)
Star Fox Assault (GameCube, 2005)
Star Fox Command (Nintendo DS, 2006)
Star Fox 64 3D (2011)
Star Fox Zero (Wii U, 2016)
The Star Fox Zero segment shows us some space battles (including one against Star Wolf), regular levels, but also the special vehicles sections.
Here's the latest trailer for Star Fox Zero:
Star Fox Zero (Wii U) comes out on April 21st in Japan, and April 22nd in Europe and North America.
Star Fox Guard (Wii U eShop) comes out on the same day, as part of the Launch Edition (on a disc) or on the Nintendo eShop.
Source: Nintendo