Star Fox Zero: North American launch trailer, personality quiz, interview
Update
If you're interested in learning more about the original voice actors for the Star Fox series, you can check out this pretty neat (and lenghty!) article by Geek Melee. They went and talked to each one of them in order to know more about them, to talk about their experience dubbing the original Star Fox 64 game, the changes in voice actors in the following Star Fox games, and more. It makes for a pretty interesting read, especially if you're interested in the voice actors themselves
Click here to check it out.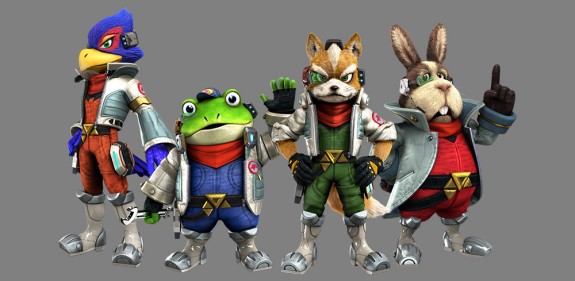 Announced back at E3 2015, Star Fox Zero is the latest entry in the Star Fox Zero. It's finally available worldwide: in Europe, in Japan, and in North America. As usual, Nintendo of America uploaded their own launch trailer (Nintendo of Europe uploaded one earlier this week: click here to check it out!).
Here is the North American launch trailer for Star Fox Zero:
But that's not all: Nintendo also added a personality quiz to their Play Nintendo website. Click here to learn whether you're on Team Star Fox or Team Star Wolf!
Finally, here's an infographic showing the various Star Fox games released since Star Fox / Lylat Wars on SNES:
Source: Nintendo