Splatoon: pic of the day (April 1st)
Today is / was April 1st, and of course, the Squid Research Lab had its own April Fools! The researchers introduced some real-life snacks made from squids, and tried to make us all believe the thing called Splatoon was actually those snacks and not a game… Not only they didn't really fool anybody (…. did they?), but now, they made us all hungry (… didn't they?).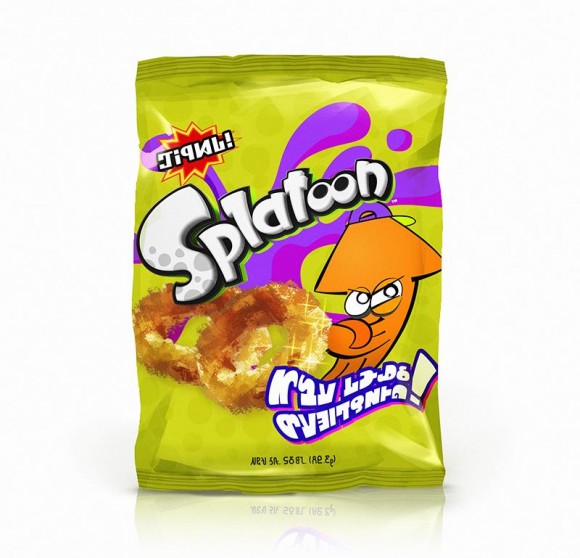 So…this whole time I thought "Splatoon" was going to be the name of the game, but it's not. Splatoon is actually a hot new snack that's coming out in May! You gotta be squiddin' me! Now you can have your squid and eat it too! Unless you're a squid, then…maybe don't because that's weird and kinda creepy. Maybe just eat a quesadilla. Yeah… Now you can have your squid and eat it too unless you're a squid then just eat a freakin' quesadilla!
Splatoon (Wii U) comes out in May, worldwide.
Source: Splatoon / Squid Research Lab