Splatoon: pic and video of the day (March 23rd)
Today, the Squid Research Lab revealed a brand new weapon for Splatoon: the Splat Charger. It works this way: the ink in the tank is compressed, which allows you to use really powerful long-range shots. Obviously, there's a catch: said shots take a while to reload, so you'll need to use your secondary and sub-weapons a lot if you're planning to fight with the Splat Charger.
Actually, the key to mastering this weapon is to memorise just how long it takes for the weapon to reload.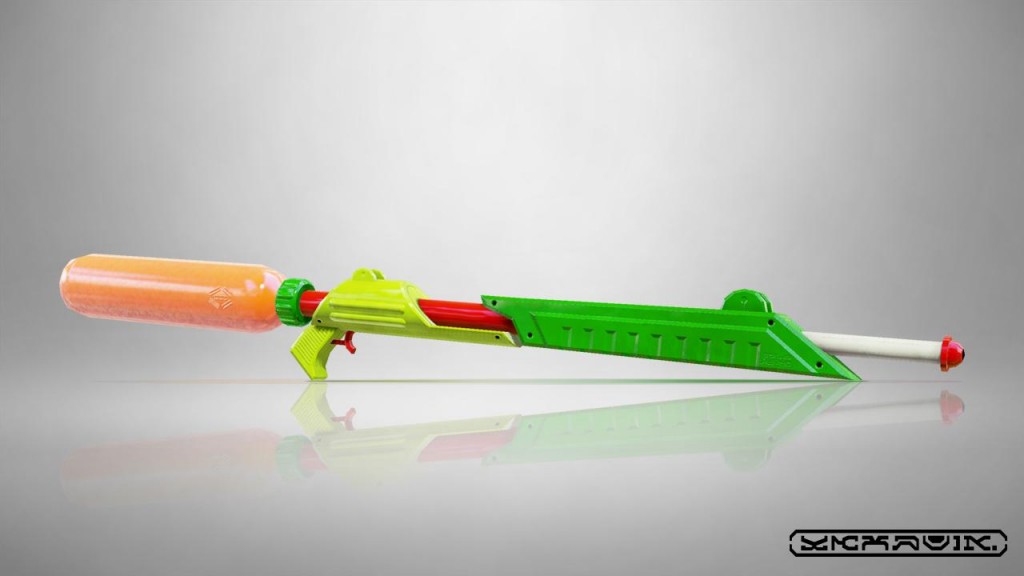 Here's a video of the Splat Charger in action:
Splatoon (Wii U) comes out in May, worldwide.
Source: Splatoon
Translation: StreetsAhead