Pokémon news (Feb. 19) – Pokkén Tournament / Pokémon distributions (JP)
Today's Pokémon news:
Pokkén Tournament
Pokémon distribution
Pokémon Rumble World
Ikue Otani (Pikachu)
Pikachu figures
Pokkén Tournament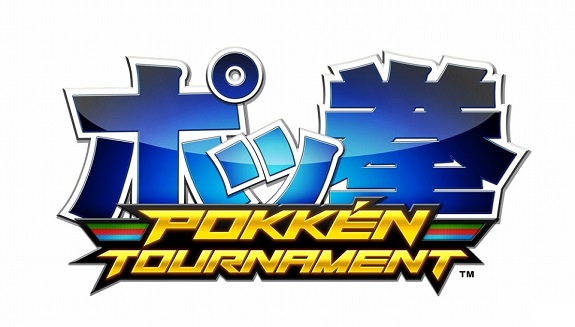 During a NintendoLife livestream, two Support Pokémon for Pokkén Tournament were revealed:
Yveltal and Latios
Reshiram and Cresselia
Via: Serebii
Pokémon distribution
Today, two new Pokémon distribution were announced for Japan:
Junichi Masuda's Psyduck: to celebrate the 20th Anniversary of the Pokémon series, Junichi Masuda will be at the Pokémon Center in Tokyo on March 5th, the Pokémon Center in Hiroshima on March 9th, and the Pokémon Center in Fukuoka on March 20th for fans signings. Also, players who go there will be able to get Masuda's Psyduck for Pokémon Omega Ruby / Alpha Sapphire;
Shiny Ho-Oh: to celebrate the opening of the Pokémon Center in Kyoto, a shiny Ho-Oh will be distributed from March 16th to April 24th.
Source: The Pokémon Company (1 / 2)
Via: Serebii
Pokémon Rumble World
Yesterday, The Pokémon Company announced that Pokémon Rumble World would come out at retail on April 29th in North America. It will be entirely identical to the Japanese and European version, so click here for more details!
Source: The Pokémon Company
Ikue Otani
Ikue Otani is a name you might not be familiar with, but if you've watched any episode or movie from the Pokémon anime (or the most recent Pokémon games), you've definitely heard her at least once. Indeed, she's the voice actress for Pikachu! In an interview with the Yomiuri Shimbun, she explained that in the beginning, people often teased her for that role, saying that it was pretty easy.
When you think about it, it's true that all Pikachu ever says is "Pikachu, Pika pika" and other variants of those sounds. That being said, it's exactly that limited amount of words that makes her performance difficult:
If you don't have a clear understanding of what you want to say in the scene and come up with a plan for your performance, you won't convey anything. Because, if there's the same nuance, then it would just be okay to use [previously] recorded material.
Instead, Ikue Otani records her lines for every single episode, movie, game, and more.
Source: Yomiuri Shimbun
Via: Kotaku
Pikachu figures
Here's pictures of some Pikachu figures to be released on March 19th in Japan:
Source: Inside-Games