NPD: sales for February 2016 (United States)
According to the NPD, sales of video games in the United States generated $842.5 million in February (January 31st to February 27th), which is a drop of 2% compared to February 2015 ($960.3 million).
The main reason the market was down is apparently because of the New Nintendo 3DS XL, Monster Hunter 4 Ultimate, and The Legend of Zelda: Majora's Mask 3D, which came out last year: sales in February 2016 were simply not enough to compensate. The decrease in spending reached $118 million, primarily due to Hardware (and more precisely the handheld segment).
According to the NPD, and compared to February 2015:
retail game sales are down by 12%
hardware sales are down by 23%
retail sales (games + hardware + accessories) are down by 10%
Software
February wasn't too hot for Software, with $303.9 million in sales February: -10% compared to the same month in 2015 ($338.9 million). Despite some successful launches (such as Fire Emblem Fates), sales are down by 4% in dollars, and 12% in units. Sales of Software on old-gen consoles dropped by 52%, and those of handhelds by 30%.
Fire Emblem Fates did pretty great, and even managed to secure a spot in the Top 10 despite being split in two versions. If all three versions (Birthright, Conquest, Limited Edition) had been put together, then Fire Emblem Fates would be #3 in the chart below.
During the first two weeks, combined sales of all versions of Fire Emblem Fates are three times better than the first month sales of Fire Emblem Awakening (the previous best-selling entry in the series). According to Nintendo, US sales for the first two weeks are close to 400 000 units (including digital sales).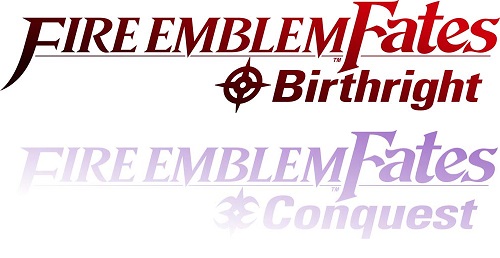 Nintendo also mentions Pokémon Red Version / Blue Version / Yellow Version: Special Pikachu Edition, which broke " the first-week Nintendo eShop sales record previously held by Super Smash Bros. for Nintendo 3DS."
Finally, here's some unverified sales numbers for several games:
Fire Emblem Fates (both versions, retail only): ~315 000 units (44%/139 000 units for Birthright, 41%/129 000 units for Conquest, and 15%/47 000 units for the Limited Edition)
Project X Zone 2: ~18 000 units
Software – Top 10
Far Cry: Primal (PS4, Xbox One)
Call of Duty: Black Ops III (Xbox One, PS4, 360, PS3, PC)
Grand Theft Auto V (PS4, Xbox One, 360, PS3, PC)
Naruto Shippuden: Ultimate Ninja Storm (PS4, Xbox One)
NBA 2K16 (PS4, Xbox One, 360, PS3)
Lego Marvel Avengers (PS4, 360, Xbox One, Wii U, PS3, 3DS, Vita)
Street Fighter V (PS4)
Minecraft (360, Xbox One, PS4, PS3)
Fire Emblem Fates: Birthright (3DS)
Fallout 4 (PS4, Xbox One, PC)
Hardware
According to the NPD, Hardware sales dropped by 23%, from $378.2 million to $292.2 million. A big part of that drop is due to the handheld segment: sales are down by 58 percent / $48 million, due to to the launch of the New Nintendoi 3DS XL in February 2015 which made for a difficult comparison.
The NPD notes that both current and previous-gen consoles are down too:
-23% in total
-77% for the Wii, Xbox 360, and PlayStation 3
-6% for the Wii U, PlayStation 4, and Xbox One
Source: NPD
Via: VentureBeat