Nintendo Badge Arcade: new update available in Europe (Ver. 1.3.1)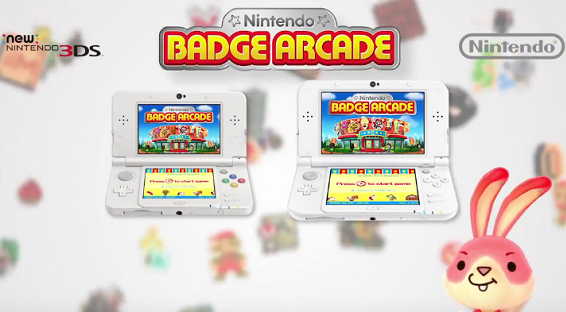 Today, the Nintendo Badge Arcade was down for some rather lengthy maintenance, which laster over 7 hours. It's now open for business again, but as mentioned yesterday when the maintenance was first announced, you first need to download a Software update before being able to get in.
This update brings Nintendo Badge Arcade to Ver. 1.3.1, and doesn't add any new features according to the official changelog from the Nintendo eShop. But if you launch the game, the bunny reveals that the practice catcher has been modified: there's now a new dummy badge, which gives you one free play if you manage to catch it.
With this new bonus, you're more likely to get a free play (since there's always at least one per practice panel). However, there's a catch: if you win a bonus, that means you didn't get a super bonus this time. Talking of the super bonus, it now gives you 3 free plays instead of 2!
Here's the official "changelog":
Adjustments have been made to make for a more pleasant gaming experience.
To download this update, you can launch Nintendo Badge Arcade while being connected to the internet (obviously). It should take a few moments to download, and then you will get to discover this week's selection of new badges! Alternatively, you can go on the Nintendo eShop and look for Nintendo Badge Arcade (or use the option in the Nintendo eShop settings). The update requires 627 blocks.
Right now, this update is only available in Europe, and North America shouldn't get it today due to the lack of maintenance for the game in that region. However, there's no doubt it's coming in the near future!
After the update, you will be able to discover the new badges:
protein shake
Animal Crossing
Mario Kart 8
Pokémon
Source: Nintendo Badge Arcade