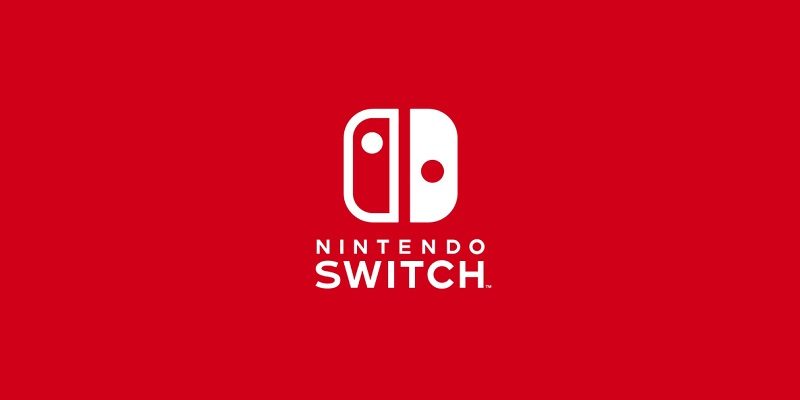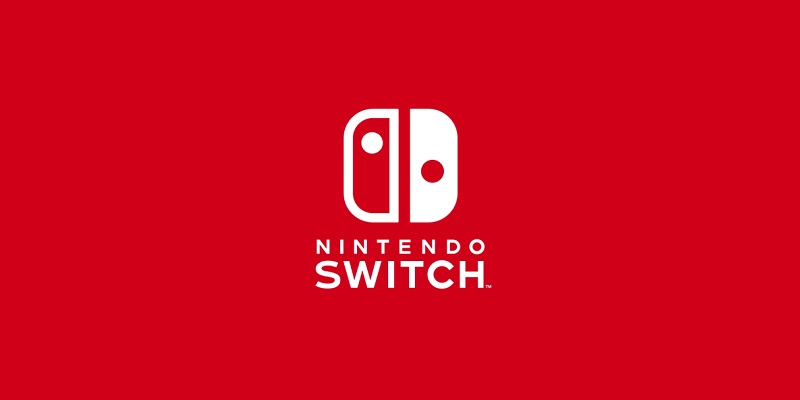 Nintendo Switch: list of all the games available (all regions)
On this page, you will find the complete list of games available on Nintendo eShop, across all three main regions (Europe, North America, and Japan). Of course, it's to be updated regularly with new releases, but only when they're available (not when they're simply announced).
The goal of this page isn't really to help you find a game, but rather to satiate your curiosity: how many games are available on Nintendo Switch, and in each region? How many were released each year? We also plan on adding additional details (number of games per publisher, Nintendo eShop-only titles, etc.).
If you notice a missing game or a mistake, make sure to drop us a line! For the list of upcoming releases, make sure to check out this page instead!
NB:
if a game is not released during the same year in all regions, it will only be listed in the year of its first release in a given region (for example: a game released in 2017 in Japan, but in 2018 in Europe, will be listed in 2017, not 2018)
if a game is released at retail in at least one region, it will be listed as retail
the titles used on this page are those for Europe / North America
if a game has multiple versions (for example: NBA 2K18), only one is listed (the main one)
Click on one of the following links to head to the relevant section: 2020 games / 2019 games / 2018 games / 2017 games.
Nintendo Switch games – Total
Total (all regions): 3 523 (2017: 388 / 2018: 1 298 / 2019: 1 671 / 2020: 166)
North America: 3 214 (2017: 343 / 2018: 1 164 / 2019: 1 541 / 2020: 156)
Europe: 3 205 (2017: 345 / 2018: 1 160 / 2019: 1 536 / 2020: 164)
Japan: 1 906 (2017: 243 / 2018: 732 / 2019: 858 / 2020: 73)
Nintendo Switch – Number of games per publisher
Hamster – 193 (2017: 51 / 2018: 80 / 2019: 53 / 2020: 8)
Nintendo – 128 (2017: 11 / 2018: 48 / 2019: 67 / 2020: 2)
Ratalaika Games – 53 (2017: 6 / 2018: 10 / 2019: 33 / 2020: 4)
Forever Entertainment – 51 (2017: 2 / 2018: 20 / 2019: 25 / 2020: 4)
QubicGames – 42 (2017: 3 / 2018: 14 / 2019: 25)
Bandai-Namco – 41 (2017: 4 / 2018: 20 / 2019: 17)
Plug In Digital – 41 (2017: 6 / 2018: 22 / 2019: 13)
Ultimate Games – 40 (2019: 32 / 2020: 8)
Digerati – 39 (2017: 4 / 2018: 20 / 2019: 14 / 2020: 1)
SEGA: 37 (2017: 3 / 2018: 13 / 2019: 18 / 2020: 3)
Square-Enix – 36 (2017: 7 / 2018: 11 / 2019: 17 / 2020: 1)
Arc System Works – 35 (2017: 7 / 2018: 15 / 2019: 12 / 2020: 1)
Koei-Tecmo – 33 (2017: 10 / 2018: 8 / 2019: 15)
Sometimes You – 32 (2017: 1 / 2018: 17 / 2019: 12 / 2020: 2)
Capcom – 29 (2017: 4 / 2018: 13 / 2019: 10)
Kemco – 28 (2017: 5 / 2018: 7 / 2019: 15 / 2020: 1)
Idea Factory – 27 (2018: 5 / 2019: 22)
Ubisoft – 26 (2017: 7 / 2018: 14 / 2019: 5)
D3 Publisher – 23 (2018: 20 / 2019: 3)
Devolver Digital – 23 (2017: 1 / 2018: 9 / 2019: 12 / 2020: 1)
Nippon Ichi Software / NIS America – 23 (2017: 2 / 2018: 14 / 2019: 5 / 2020: 2)
Flyhigh Works – 22 (2017: 7 / 2018: 7 / 2019: 8)
Microids – 21 (2017: 3 / 2018: 10 / 2019: 8)
Drageus Games – 20 (2018: 2 / 2019: 18)
KairoSoft – 20 (2018: 4 / 2019: 14 / 2020: 2)
EnjoyUp Games – 19 (2017: 2 / 2018: 10 / 2019: 7)
Headup Games – 19 (2017: 2 / 2018: 10 / 2019: 7)
Silverstar / Silverstar Japan – 18 (2017: 5 / 2018: 10 / 2019: 2 / 2020: 1)
THQ Nordic – 18 (2017: 2 / 2018: 6 / 2019: 9 / 2020: 1)
Big Ben Interactive – 17 (2017: 2 / 2018: 9 / 2019: 5 / 2020: 1)
Curve Digital – 17 (2017: 3 / 2018: 6 / 2019: 8)
FTE Games – 17 (2018: 14 / 2019: 3)
Pqube – 17 (2017: 1 / 2018: 6 / 2019: 10)
Sabec – 17 (2018: 6 / 2019: 10 / 2020: 1)
Circle Ent. – 16 (2017: 2 / 2018: 3 / 2019: 10 / 2020: 1)
Merge Games – 16 (2017: 2 / 2018: 6 / 2019: 8)
Team17 – 16 (2017: 3 / 2018: 10 / 2019: 3)
media5 – 15 (2017: 1 / 2018: 8 / 2019: 6)
tinyBuild – 15 (2017: 3 / 2018: 9 / 2019: 2 / 2020: 1)
10tons – 14 (2017: 10 / 2018: 4)
Artifex Mundi – 14 (2018: 6 / 2019: 8 / 2020: 1)
Baltoro Games – 14 (2018: 1 / 2019: 11 / 2020: 2)
Nicalis – 14 (2017: 7 / 2018: 4 / 2019: 3)
Rising Star Games – 14 (2017: 6 / 2018: 4 / 2019: 4)
Joindots – 13 (2018: 6 / 2019: 7)
Koch Media – 13 (2017: 1 / 2018: 4 / 2019: 7 / 2020: 1)
Mediascape – 13 (2018: 4 / 2019: 8 / 2020: 1)
SAT-BOX – 13 (2018: 5 / 2019: 7 / 2020: 1)
WB Games – 13 (2017: 5 / 2018: 5 / 2019: 3)
BLG-Publishing – 12 (2017: 1 / 2018: 8 / 2019: 3)
Entergram – 12 (2018: 4 / 2019: 6 / 2020: 2)
Lightwood Games – 12 (2018: 5 / 2019: 6 / 2020: 1)
Zerodiv – 12 (2017: 3 / 2018: 9)
Daedalic – 11 (2018: 2 / 2019: 9)
JanduSoft – 11 (2017: 1 / 2018: 3 / 2019: 6 / 2020: 1)
MAGES. – 11 (2017: 1 / 2018: 2 / 2019: 7 / 2020: 1)
Rainy Frog – 11 (2017: 4 / 2018: 5 / 2019: 2)
UNTIES – 11 (2017: 2 / 2018: 3 / 2019: 6)
Wales Interactive – 11 (2017: 1 / 2018: 10)
COSEN – 10 (2018: 5 / 2019: 5)
EntwicklerX – 10 (2018: 3 / 2019: 7)
G-mode – 10 (2018: 4 / 2019: 6)
Outright Games – 10 (2017: 1 / 2018: 4 / 2019: 5)
Playism / Active Gaming Media – 10 (2018: 6 / 2019: 4)
Prototype – 10 (2018: 2 / 2019: 8)
Sprakelsoft – 10 (2018: 2 / 2019: 8)
Atypical Games – 9 (2018: 3 / 2019: 5 / 2020: 1)
Blowfish Studios – 9 (2017: 2 / 2018: 2 / 2019: 5)
CFK – 9 (2018: 1 / 2019: 8)
Cool Small Games – 9 (2019: 8 : 2020: 1)
eastasiasoft – 9 (2018: 3 / 2019: 4 / 2020: 2)
mebius – 9 (2017: 4 / 2018: 3 / 2019: 2)
Regista – 9 (2018: 3 / 2019: 4 / 2020: 2)
Starsign – 9 (2017: 1 / 2018: 2 / 2019: 6)
TREVA – 9 (2018: 6 / 2019: 3)
8Floor Games – 8 (2018: 2 / 2019: 6)
505 Games – 8 (2017: 1 / 2018: 2 / 2019: 5)
Annapurna Interactive – 8 (2017: 1 / 2018: 2 / 2019: 3 / 2020: 2)
Bethesda Softworks – 8 (2017: 2 / 2018: 2 / 2019: 4)
Crazysoft – 8 (2018: 4 / 2019: 3 / 2020: 1)
Dorasu – 8 (2018: 7 / 2019: 1)
EuroVideo Medien – 8 (2018: 4 / 2019: 4)
Funbox Media – 8 (2018: 3 / 2019: 5)
FuRyu – 8 (2018: 3 / 2019: 5)
Inti Creates – 8 (2017: 3 / 2018: 2 / 2019: 3)
Marvelous – 8 (2017: 1 / 2018: 2 / 2019: 5)
Raw Fury – 8 (2017: 3 / 2018: 4 / 2020: 1)
SimFabric – 8 (2018: 4 / 2019: 4)
UIG Entertainment – 8 (2018: 4 / 2019: 4)
Versus Evil – 8 (2018: 3 / 2019: 5)
Adult Swim Games – 7 (2017: 1 / 2018: 5 / 2019: 1)
City Connection – 7 (2017: 1 / 2018: 2 / 2019: 4)
Gambitious – 7 (2018: 5 / 2019: 2)
HandyGames – 7 (2017: 2 / 2018: 3 / 2019: 2)
Jackbox Games – 7 (2017: 5 / 2018: 2)
Konami – 7 (2017: 1 / 2019: 6)
Nippon Columbia – 7 (2017: 1 / 2018: 3 / 2019: 3)
Ocean Media – 7 (2018: 3 / 2019: 2 / 2020: 2)
QUByte Interactive – 7 (2018: 1 / 2019: 4 / 2020: 2)
SONKA – 7 (2018: 5 / 2019: 2)
Take-Two – 7 (2017: 2 / 2018: 4 / 2019: 1)
Toge Productions – 7 (2018: 3 / 2019: 3 / 2020: 1)
Arcade Distillery – 6 (2017: 2 / 2018: 1 / 2019: 3)
Bigosaur – 6 (2018: 1 / 2019: 5)
Blitworks – 6 (2017: 1 / 2018: 4 / 2019: 1)
Caerux – 6 (2018: 2 / 2019: 4)
Crunching Koalas – 6 (2017: 2 / 2018: 2 / 2019: 2)
Focus Home Interactive – 6 (2017: 1 / 2018: 3 / 2019: 2)
GameMill – 6 (2017: 1 / 2018: 5)
Humble Bundle – 6 (2018: 3 / 2019: 3)
HYPETRAIN DIGITAL – 6 (2018: 1 / 2019: 5)
indienova – 6 (2018: 1 / 2019: 4 / 2020: 1)
Klabater – 6 (2018: 1 / 2019: 5)
Level-5 – 6 (2018: 2 / 2019: 4)
Milestone – 6 (2017: 1 / 2018: 2 / 2019: 2 / 2020: 1)
Mixed Bag Games – 6 (2017: 2 / 2018: 4)
Modus Games – 6 (2018: 1 / 2019: 5)
Rising Win Tech. – 6 (2019: 4 / 2020: 2)
System 3 Software – 6 (2017: 2 / 2018: 1 / 2019: 3)
Telltale Games – 6 (2017: 2 / 2018: 4)
Victory Road – 6 (2019: 5 / 2020: 1)
WayForward – 6 (2017: 2 / 2018: 4)
Wired Productions – 6 (2017: 2 / 2018: 1 / 2019: 2 / 2020: 1)
2Awesome Studios – 5 (2017: 1 / 2018: 1 / 2019: 2 / 2020: 1)
34BigThings – 5 (2018: 3 / 2019: 2)
Aksys Games – 5 (2018: 2 / 2019: 2 / 2020: 1)
All in! Games – 5 (2019: 4 / 2020: 1)
Asmodée Digital – 5 (2018: 1 / 2019: 4)
Blue Sunset Games – 5 (2018: 3 / 2019: 1 / 2020: 1)
Chorus Worldwide Games – 5 (2018: 4 / 2019: 1)
Clickteam – 5 (2019: 5)
Dispatch Games – 5 (2017: 1 / 2019: 4)
Dolorest Ent. – 5 (2018: 3 / 2019: 2)
Electronic Arts – 5 (2017: 1 / 2018: 2 / 2019: 2)
Fellow Traveller – 5 (2018: 1 / 2019: 4)
Frozenbyte – 5 (2017: 1 / 2018: 1 / 2019: 3)
Hidden Trap – 5 (2019: 5)
isTom Games – 5 (2019: 5)
Jupiter – 5 (2017: 1 / 2018: 2 / 2019: 2)
Kadokawa – 5 (2018: 3 / 2019: 2)
Kodobur Yazilim – 5 (2019: 5)
Kongregate – 5 (2018: 3 / 2019: 2)
Limited Run Games – 5 (2018: 4 / 2019: 1)
Nestor Yavorskyy – 5 (2019: 4 / 2020: 1)
PLiCY – 5 (2018: 4 / 2019: 1)
Ripstone – 5 (2017: 2 / 2018: 1 / 2019: 2)
Run-Down Games – 5 (2019: 4 / 2020: 1)
Springloaded – 5 (2017: 3 / 2018: 1 / 2019: 1)
Two Tribes – 5 (2017: 1 / 2018: 3 / 2019: 1)
Vertical Reach – 5 (2018: 2 / 2019: 2 / 2020: 1)
Voltage – 5 (2019: 5)
Zen Studios – 5 (2017: 2 / 2018: 2 / 2019: 1)
Zerouno Games – 5 (2018: 2 / 2019: 3)
7Levels – 4 (2018: 1 / 2019: 3)
11 bit studios – 4 (2018: 2 / 2019: 2)
Abylight – 4 (2017: 1 / 2018: 2 / 2019: 1)
Activision – 4 (2017: 1 / 2018: 1 / 2019: 2)
Another Indie – 4 (2018: 2 / 2019: 2)
Ant Workshop – 4 (2017: 2 / 2018: 2)
Arte Experience – 4 (2019: 4)
Arts Alliance – 4 (2018: 1 / 2019: 3)
Chilled Mouse – 4 (2019: 4)
ChubbyPixel – 4 (2017: 1 / 2018: 3)
Chucklefish – 4 (2017: 1 / 2018: 1 / 2019: 2)
Cyberstep – 4 (2018: 2 / 2019: 2)
Cypronia – 4 (2018: 3 / 2019: 1)
dotEmu – 4 (2017: 1 / 2018: 2 / 2019: 1)
Drinkbox Studios – 4 (2017: 1 / 2018: 2 / 2019: 1)
DYA Games – 4 (2018: 1 / 2019: 3)
Eclipse Games – 4 (2018: 4)
Ellada Games – 4 (2019: 4)
FarSight Studios – 4 (2017: 1 / 2018: 2 / 2019: 1)
FDG Entertainment – 4 (2017: 2 / 2018: 1 / 2019: 1)
Graffiti Games – 4 (2018: 1 / 2019: 3)
GRIMTALIN – 4 (2018: 2 / 2019: 2)
Hitcents – 4 (2018: 2 / 2019: 2)
Intragames – 4 (2018: 1 / 2019: 2 / 2020: 1)
JetDogs – 4 (2018: 1 / 2019: 3)
KalypsoMediaGroup – 4 (2018: 1 / 2019: 2 / 2020: 1)
Kogado Studio – 4 (2018: 2 / 2019: 2)
Kool2Play – 4 (2019: 4)
Maximum Games – 4 (2017: 1 / 2018: 1 / 2019: 2)
Monster Couch – 4 (2018: 2 / 2019: 2)
Natsume Inc. – 4 (2018: 2 / 2019: 2)
Orenda – 4 (2019: 4)
Polygon Art – 4 (2019: 4)
Rebellion – 4 (2017: 1 / 2018: 1 / 2019: 2)
Saber Interactive – 4 (2017: 1 / 2018: 2 / 2019: 1)
Serenity Forge – 4 (2018: 3 / 2019: 1)
Silesia Games – 4 (2019: 4)
Spike-Chunsoft – 4 (2018: 1 / 2019: 3)
Success – 4 (2018: 2 / 2019: 2)
Super PowerUp Games – 4 (2019: 2 / 2020: 2)
Taito – 4 (2019: 3 : 2020: 1)
The Quantum Astrophysicists Guild – 4 (2017: 2 / 2019: 2)
TOMCREATE – 4 (2018: 1 / 2019: 2 / 2020: 1)
Tomorrow Corporation – 4 (2017: 4)
Unbalance – 4 (2018: 2 / 2019: 2)
Undergames – 4 (2018: 3 / 2019: 1)
West Coast – 4 (2018: 4)
X.D. Network – 4 (2018: 1 / 2019: 2 / 2020: 1)
Yacht Club Games – 4 (2017: 2 / 2019: 2)
Ysbryd Games – 4 (2019: 4)
8-4 – 3 (2018: 1 / 2019: 1 / 2020: 1)
Akupara Games – 3 (2018: 3)
Arcade Crew (The) – 3 (2019: 2 / 2020: 1)
Aspyr – 3 (2018: 2 / 2019: 1)
Atooi – 3 (2017: 1 / 2018: 2)
Beamdog – 3 (2019: 3)
Beatshapers – 3 (2018: 1 / 2019: 2)
BoomBit Games – 3 (2019: 2 / 2020: 1)
BoomBox – 3 (2018: 1 / 2019: 1 / 2020: 1)
Chequered Ink – 3 (2019: 3)
Cinemax – 3 (2018: 2 / 2019: 1)
Clouds Play Company – 3 (2018: 2 / 2019: 1)
Coatsink Software – 3 (2018: 2 / 2019: 1)
Coconut Island Games – 3 (2018: 2 / 2019: 1)
Collavier – 3 (2017: 3)
Corecell – 3 (2018: 2 / 2019: 1)
COWCAT – 3 (2018: 1 / 2019: 2)
Crazy Monkey – 3 (2017: 1 / 2018: 1 / 2019: 1)
D-O – 3 (2019: 2 / 2020: 1)
DANGEN Entertainment – 3 (2018: 1 / 2019: 2)
DICO – 3 (2019: 3)
Digimerce – 3 (2018: 3)
Double Drive – 3 (2018: 1 / 2019: 2)
Finji – 3 (2018: 1 / 2019: 2)
Forsaken Games – 3 (2019: 3)
ForwardXP – 3 (2018: 2 / 2019: 1)
FuryLion Group – 3 (2018: 1 / 2019: 2)
Game Mill – 3 (2019: 3)
Gearbox Publishing – 3 (2018: 1 / 2019: 2)
Giant Margarita – 3 (2017: 1 / 2018: 1 / 2019: 1)
Golem Entertainment – 3 (2019: 3)
GungHo – 3 (2018: 1 / 2019: 1 / 2020: 1)
Herrero – 3 (2018: 1 / 2019: 2)
Hi-Rez Studio – 3 (2018: 1 / 2019: 2)
Higgs Games – 3 (2018: 3)
Huey Games – 3 (2018: 1 / 2019: 2)
iFun4All – 3 (2017: 2 / 2018: 1)
Image & Form – 3 (2017: 3)
Light Maze – 3 (2018: 2 / 2019: 1)
MAKING – 3 (2018: 1 / 2019: 2)
Mighty Craft – 3 (2019: 3)
MLBAM – 3 (2017: 1 / 2018: 1 / 2019: 1)
Mokuzai Studio – 3 (2018: 1 / 2019: 2)
Mutan – 3 (2017: 1 / 2018: 1 / 2019: 1)
Naps Team – 3 (2017: 1 – 2018: 1 / 2019: 1)
Navila Software Japan – 3 (2018: 1 / 2019: 2)
No Gravity Games – 3 (2019: 3)
Onion Games – 3 (2018: 1 / 2019: 2)
PIACCI – 3 (2018: 2 / 2019: 1)
Playstige Interactive – 3 (2019: 2 / 2020: 1)
Pocket – 3 (2018: 2 / 2019: 1)
Pocketmoneygames – 3 (2018: 1 / 2019: 2)
Poisoft – 3 (2017: 2 / 2018: 1)
Radial Games – 3 (2018: 3)
RED FLAG SHIP – 3 (2018: 1 / 2019: 2)
Samurai Punk – 3 (2018: 1 / 2019: 2)
Sanuk Games – 3 (2018: 1 / 2019: 2)
SC Ovilex Soft – 3 (2019: 2 / 2020: 1)
Sekai Games – 3 (2018: 1 / 2019: 2)
Shin'en Multimedia – 3 (2017: 1 / 2018: 1 / 2019: 1)
Skybound Games – 3 (2019: 1 / 2020: 1)
SMG Studio – 3 (2017: 1 / 2018: 1 / 2019: 1)
Smiling Buddha Games – 3 (2017: 1 / 2018: 1 / 2019: 1)
Soedesco – 3 (2018: 1 / 2019: 2)
Storybird – 3 (2019: 3)
Tackorama – 3 (2018: 1 / 2019: 1 / 2020: 1)
TACS Games – 3 (2017: 1 / 2018: 1 / 2019: 1)
Tikipod – 3 (2018: 2 / 2019: 1)
Toplitz Productions – 3 (2019: 2 / 2020: 1)
Toydea – 3 (2017: 1 / 2019: 2)
TROOOZE – 3 (2018: 1 / 2019: 2)
UFO Interactive – 3 (2018: 1 / 2019: 2)
Unfinished Pixel – 3 (2018: 2 / 2019: 1)
Views – 3 (2018: 3)
Whitethorn Digital – 3 (2019: 3)
Worker Bee – 3 (2019: 3)
4MB Interactive – 2 (2018: 1 / 2019: 1)
7 Raven Studios – 2 (2019: 2)
11Sheep – 2 (2019: 2)
Abstraction Games – 2 (2019: 2)
Acquire – 2 (2018: 1 / 2019: 1)
Acram – 2 (2019: 2)
Akaoni Studio – 2 (2018: 1 / 2019: 1)
Alawar – 2 (2019: 2)
Alfa System – 2 (2018: 1 / 2019: 1)
Alliance – 2 (2019: 2)
Armor Games – 2 (2018: 1 / 2019: 1)
astragon – 2 (2019: 2)
Atari – 2 (2018: 2)
Atomicom – 2 (2018: 1 / 2019: 1)
Awesome Games – 2 (2018: 1 / 2019: 1)
Badland Games – 2 (2017: 2)
BeautiFun Games – 2 (2018: 1 / 2019: 1)
Big Ant Studios – 2 (2018: 1 / 2019: 1)
Big Boys Studio – 2 (2019: 2)
Bitten Toast Games – 2 (2017: 1 / 2018: 1)
Blizzard – 2 (2018: 1 / 2019: 1)
Bloober Team – 2 (2018: 1 / 2019: 1)
Blue Isle Studios – 2 (2019: 2)
BolHut – 2 (2019: 1 / 2020: 1)
Bossa Studios – 2 (2018: 1 / 2019: 1)
Brain Seal Entertainment – 2 (2019: 2)
Bread Machine – 2 (2018: 1 / 2019: 1)
Cardboard Keep – 2 (2018: 1 / 2019: 1)
Carisen – 2 (2020: 2)
Carlos Coronado – 2 (2018: 1 / 2019: 1)
Casual Games – 2 (2018: 1 / 2019: 1)
Catness Game – 2 (2019: 1 / 2020: 1)
CD Projekt – 2 (2019: 1 / 2020: 1)
Cellar Door Games – 2 (2018: 2)
CELLNAVI -2 (2018: 1 / 2019: 1)
Choice Provisions – 2 (2018: 2)
Compile Heart – 2 (2019: 2)
Cooply – 2 (2018: 2)
Corvostudio di Amadei Marco – 2 (2019: 1 / 2020: 1)
Digital Lounge – 2 (2018: 1 / 2019: 1)
Dire Wolf Digital – 2 (2019: 2)
Double Eleven – 2 (2018: 2)
Double Fine – 2 (2018: 1 / 2020: 1)
EM Studios – 2 (2018: 2)
EXOR Studios – 2 (2019: 2)
Fabraz – 2 (2018: 1 / 2020: 1)
Fantastico Studios – 2 (2019: 1 / 2020: 1)
Fat Dog Games – 2 (2018: 2)
Feardemic – 2 (2019: 2)
Force of Habit – 2 (2018: 1 / 2019: 1)
Four Horses – 2 (2017: 1 / 2018: 1)
Funcom Oslo – 2 (2019: 2)
(The) Game Bakers – 2 (2018: 2)
Gameloft – 2 (2019: 2)
Ghostlight Games – 2 (2019: 2)
Granzella – 2 (2018: 1 / 2019: 1)
Greenlight Games – 2 (2018: 1 / 2019: 1)
Happinet Corporation – 2 (2018: 1 : 2019: 1)
Heartbit – 2 (2019: 2)
HERO CONCEPT – 2 (2018: 1 / 2019: 1)
HeroCraft – 2 (2019: 1 / 2020: 1)
Hexage – 2 (2019: 2)
Hopoo Games – 2 (2018: 2)
Hörberg Productions – 2 (2019: 2)
Humble Hearts – 2 (2017: 1 / 2018: 1)
Iceberg Interactive – 2 (2019: 2)
IlluminationGames – 2 (2018: 1 / 2019: 1)
Imagineer – 2 (2018: 2)
Infinite Dreams – 2 (2018: 2)
INSIDE SYSTEM – 2 (2017: 1 / 2019: 1)
Interactive Stone – 2 (2018: 1 / 2019: 1)
ITL – 2 (2018: 2)
JMJ Interactive – 2 (2018: 2)
Johnny Ostad – 2 (2019: 2)
JoyBits – 2 (2019: 2)
Kitfox Games – 2 (2017: 1 / 2019: 1)
Klei Entertainment – 2 (2018: 2)
KORION – 2 (2018: 1 / 2019: 1)
LAN – GAMES EOOD – 2 (2018: 1 / 2019: 1)
Lienzo – 2 (2018: 2)
Lone Wolf Technology – 2 (2019: 2)
M2H – 2 (2020: 2)
Mango Protocol – 2 (2018: 2)
Markt + Technik – 2 (2017: 2)
Marmalade Game Studio – 2 (2018: 1 / 2019: 1)
Matt Makes Games – 2 (2018: 2)
Mega Cat Studios – 2 (2019: 2)
Michael Hicks – 2 (2019: 2)
Milkstone Studios – 2 (2019: 2)
Mojang – 2 (2017: 1 / 2018: 1)
My Next Games – 2 (2018: 1 / 2019: 1)
N-Fusion – 2 (2018: 1 / 2020: 1)
Nakana.io – 2 (2020: 2)
NAWIA – 2 (2018: 2)
Nightdive Studios – 2 (2019: 2)
Nikita Alexeevich – 2 (2018: 1 / 2019: 1)
Nnooo – 2 (2019: 2)
Onteca – 3 (2018: 2 / 2019: 1)
Over The Moon – 2 (2018: 2)
Pat-o-logic Studio – 2 (2019: 2)
Perfect World – 2 (2019: 2)
Pineapple Works – 2 (2020: 2)
Planet Entmt – 2 (2018: 2)
Playdead – 2 (2018: 1)
PlayFusion – 2 (2019: 2)
PrimeBit Games – 2 (2019: 1 / 2020: 1)
Qureate – 2 (2019: 1 / 2020: 1)
Rain Games – 2 (2017: 1 / 2018: 1)
Rake In Grass – 2 (2019: 2)
Red Barrels – 2 (2018: 2)
RedDeer Games – 2 (2019: 2)
Rideon Japan – 2 (2018: 2)
Robot Gentleman – 2 (2017: 1 / 2019: 1)
Seaven Studio – 2 (2019: 2)
Shiro Games – 2 (2019: 2)
Skobbejak Games – 2 (2018: 1 / 2019: 1)
Snail Games – 2 (2018: 1 / 2019: 1)
SNK – 2 (2018: 1 / 2019: 1)
Sonic Powered – 2 (2018: 1 / 2019: 1)
Supergiant Games – 2 (2018: 2)
Takara Tomy Arts – 2 (2018: 1 / 2019: 1)
Takuyo – 2 (2019: 1 / 2020: 1)
Teyon – 2 (2017: 1 / 2018: 1)
the binary family – 2 (2019: 2)
Thunder Lotus Games – 2 (2018: 2)
Thunderful – 2 (2019: 2)
Timothee Paez – 2 (2019: 2)
Tiny Trinket Games – 2 (2019: 2)
Tozai Games – 2 (2018: 2)
Tribute Games – 2 (2018: 2)
Triple Boris – 2 (2019: 2)
unepic fran – 2 (2017: 1 / 2018: 1)
Uppercut Games – 2 (2019: 2)
Vblank Entertainment – 2 (2017: 1 / 2019: 1)
Vector Unit – 2 (2017: 2)
Vertex Pop – 2 (2017: 1 / 2020: 1)
Vlambeer – 2 (2019: 2)
Wastelands – 2 (2018: 2)
Winlight – 2 (2018: 2)
XGen Studios – 2 (2018: 1 / 2019: 1)
Yogcast – 2 (2019: 2)
Zodiac Interactive – 2 (2019: 2)
Zoink Games – 2 (2017: 1 / 2018: 1)
1C Entertainment – 1 (2019: 1)
2 Zombie Games – 1 (2019: 1)
2nd Studio – 1 (2019: 1)
2tainment – 1 (2019: 1)
9th Impact – 1 (2018: 1)
13AM Games – 1 (2018: 1)
100 Stones Interactive – 1 (2019: 1)
3909 – 1 (2019: 1)
Aardman Animations – 1 (2019: 1)
AbsoDev – 1 (2018: 1)
Actionsquare – 1 (2019: 1)
Adriaan de Jongh – 1 (2018: 1)
aeiowu – 1 (2017: 1)
Affable Games – 1 (2020: 1)
AK Games – 1 (2019: 1)
All Yes Good – 1 (2019: 1)
Alpha Unit – 1 (2018: 1)
Altered Matter – 1 (2019: 1)
Alterego Games – 1 (2019: 1)
althi – 1 (2018: 1)
Amanita Design – 1 (2018: 1)
Amazing – 1 (2017: 1)
Ancient – 1 (2019: 1)
AnelaGamesStudio – 1 (2019: 1)
Angry Cat – 1 (2019: 1)
Angry Mob Games – 1 (2017: 1)
Appirits – 1 (2019: 1)
Applimazing – 1 (2020: 1)
Apriori Digital – 1 (2018: 1)
AQUIRIS – 1 (2018: 1)
Arach Games – 1 (2019 :1)
Arcanity -1 (2018: 1)
Area35 – 1 (2019: 1)
Artvision Games – 1 (2019: 1)
ArtVostok – 1 (2019: 1)
ASBO Interactive – 1 (2019: 1)
Ashgames – 1 (2019: 1)
AskAnEnemyStudios – 1 (2019: 1)
Assemble Entertainment – 1 (2019: 1)
Asteroid Base – 1 (2017: 1)
Asymmetric – 1 (2018: 1)
Attu Games – 1 (2019: 1)
Auroch Digital – 1 (2019: 1)
Avance – 1 (2019: 1)
Axon Interactive – 1 (2019: 1)
b-alive – 1 (2019: 1)
Bad Seed – 1 (2020: 1)
BandanaKid – 1 (2019: 1
Bare Knuckle Development – 1 (2020: 1)
Batterystaple – 1 (2018: 1)
Bedtime Digital – 1 (2018: 1)
Behaviour Interactive – 1 (2019: 1)
Beep – 1 (2019: 1)
Behind The Stone – 1 (2020: 1)
Belka – 1 (2018: 1)
Benjamin Rivers – 1 (2019: 1)
Berzerk Studio – 1 (2018: 1)
Big Sugar – 1 (2019: 1)
Big Way – 1 (2019: 1)
Bigzur Games – 1 (2019: 1)
Billy Chan Studio – 1 (2018: 1)
Billy Goat – 1 (2018: 1)
Bishop Games – 1 (2018: 1)
Bit Planet Games – 1 (2019: 1)
bitComposer Games – 1 (2017: 1)
Bitecore – 1 (2019: 1)
BitFrost Ent. – 1 (2018: 1)
Bitmap Bureau – 1 (2019: 1)
BitService – 1 (2019: 1)
Black Shell Media – 1 (2019: 1)
Black Sun Games Publishing – 1 (2019: 1)
Blindflug Studios – 1 (2019: 1)
Bloom Digital – 1 (2018: 1)
Blot Interactive – 1 (2018: 1)
Blue Brain Games – 1 (2019 :1)
Blue Print – 1 (2017: 1)
Blue Wizard Digital – 1 (2018: 1)
BonusXP – 1 (2019: 1)
Borealys Games – 1 (2019: 1)
Born Ready Games – 1 (2019: 1)
Bplus – 1 (2017: 1)
BraceYourselfGames – 1 (2018: 1)
Breakfall – 1 (2018: 1)
Breakfirst Games – 1 (2018: 1)
Broccoli – 1 (2019: 1)
Broken Rules – 1 (201: 1)
Bromio – 1 (2018: 1)
Brownmonster – 1 (2019: 1)
Bulbware – 1 (2017: 1)
Bushiroad – 1 (2020: 1)
Butterscotch – 1 (2018: 1)
BySamb – 1 (2018: 1)
Campo Santo – 1 (2018: 1)
CAPY – 1 (2018: 1)
Cat-astrophe – 1 (2019: 1)
CatfishBlues Games – 1 (2019: 1)
Causal Bit Games – 1 (2018: 1)
Chasing Carrots – 1 (2019: 1)
ChillyRoom – 1 (2019: 1)
Chump Squad – 1 (2019: 1)
CINIC Games – 1 (2019: 1)
Cleaversoft – 1 (2019: 1)
Clever Endeavour Games – 1 (2018: 1)
Cococucumber – 1 (2019: 1)
Code Mystics – 1 (2018: 1)
Codemasters – 1 (2019: 1)
Coffe Stain – 1 (2019: 1)
CollectorVision Games – 1 (2019: 1)
Cosmoscope – 1 (2018: 1)
Crazy Panda – 1 (2019: 1)
Crazy Viking – 1 (2017: 1)
Creative Bytes – 1 (2017: 1)
CremaGames – 1 (2018: 1)
Cyclone Studios – 1 (2019: 1)
D3Go – 1 (2019: 1)
Daidai – 1 (2019: 1)
Dan and Gary Games – 1 (2018: 1)
Dangerous Kitchen – 1 (2017: 1)
Darkwind Media – 1 (2017: 1)
David Oreilly – 1 (2019: 1)
David Wehle – 1 (2018: 1)
Daybreak Game Company – 1 (2019: 1)
Dead Mage – 1 (2019: 1)
Deck 13 – 1 (2018: 1)
Deep End Game – 1 (2017: 1)
Defiant Development – 1 (2018: 1)
DEGICA – 1 (2018: 1)
Delightworks – 1 (2019: 1)
DETUNE – 1 (2018: 1)
Devjuice – 1 (2019: 1)
Digipen Game Stu – 1 (2018: 1)
Digital Bards 1 – (2019: 1)
Digital Cybercherries – 1 (2020: 1)
Digital Dreams – 1 (2018: 1)
Digital Extremes – 1 (2018: 1)
Digital Kingdom – 1 (2018: 1)
Digital Leisure – 1 (2019: 1)
Digital Smash – 1 (2018: 1)
Disney Interactive – 1 (2019: 1)
Dissident Logic – 1 (2019: 1)
DMM.com – 1 (2018: 1)
Dmytro Derybas – 1 (2020: 1)
Dominique Grieshofer – (2019: 1)
Doragon – 1 (2018: 1)
DoubleMoose – 1 (2018: 1)
Draw Distance – 1 (2019: 1)
Dreadlocks – 1 (2018: 1)
Drool LLC – 1 (2017: 1)
Dry Cactus – 1 (2017: 1)
Dufgames – 1 (2018: 1)
Dungeon Stars – 1 (2019: 1)
Dwango – 1 (2017: 1)
D-Pad Studio – 1 (2018: 1)
Early Melon – 1 (2019: 1)
ECC Games – 1 (2019: 1)
Elden Pixels – 1 (2018: 1)
Elf Games – 1 (2019: 1)
En Masse Entertainment – 1 (2020: 1)
Enhance – 1 (2018: 1)
Ennui Studio – 1 (2019: 1)
ENP Games – 1 (2018: 1)
EP Games – 1 (2018: 1)
Epic Games – 1 (2018: 1)
Estacion Pi – 1 (2019: 1)
Eugene Lazebny – 1 (2019: 1)
Everook – 1 (2018: 1)
Experience – 1 (2018: 1)
Ezone – 1 (2018: 1)
FalconDevelopment – 1 (2018: 1)
Fengyun – 1 (2019: 1)
Fictive Studio – 1 (2019: 1)
Filimundus – 1 (2019: 1)
FinalBoss Games – 1 (2018: 1)
Final Form Games – 1 (2019: 1)
Fingerlab – 1 (2019: 1)
Finish Line Games – 1 (2019: 1)
FIREBRAND GAMES – 1 (2018: 1)
FIVE12 Games – 1 (2020: 1)
FiveAcesPublishing – 1 (2019: 1)
Flamebait – 1 (2018: 1)
Flarb – 1 (2019: 1)
Flight School Studio – 1 (2019: 1)
Flightless – 1 (2018: 1)
flow – 1 (2017: 1)
FNG Studios – 1 (2019: 1)
Forge Reply – 1 (2018: 1)
Four Fats – 1 (2020: 1)
Fractal Phase – 1 (2018: 1)
FrancescoZacchini – 1 (2019: 1)
Fraoula – 1 (2019: 1)
FraxelGames – 1 (2018: 1)
Free Style – 1 (2019: 1)
Frictional Games – 1 (2019: 1)
Frogwares – 1 (2019: 1)
Fruitbat Factory – 1 (2018: 1)
Future Memory – 1 (2019: 1)
FUZE Technologies – 1 (2019: 1)
GaijinDistribution – 1 (2019: 1)
Game Freak – 1 (2019: 1)
Game Grumps – 1 (2019: 1)
Game Museum – 1 (2019: 1)
gamebra.in – 1 (2019: 1)
Gamedust – 1 (2018: 1)
GameParadiso – 1 (2019: 1)
GAMEPOCH – 1 (2018: 1)
Gamepopper – 1 (2019: 1)
GameTomo – 1 (2019: 1)
Gametrust – 1 (2017:1)
Gelato Games – 1 (2020: 1)
Gemdrops – 1 (2019: 1)
Ghost Time Games – 1 (2018: 1)
Gianluca Trolano – 1 (2019: 1)
Gianty – 1 (2019: 1)
GIFT TEN INDUSTRY – 1 (2018: 1)
GMG Label – 1 (2019: 1)
GoblinzStudio – 1 (2019: 1)
Golden Orb – 1 (2019: 1)
Good-Feel – 1 (2019: 1)
Good Catch – 1 (2018: 1)
GoodNightBrave – 1 (2018: 1)
Google – 1 (2018: 1)
Graphite Lab – 1 (2019: 1)
Grasshopper Manufacture – 1 (2019: 1)
Greybox – 1 (2017: 1)
Groovymilk – 1 (2019: 1)
Grunka Munka – 1 (2018: 1)
Gun Media – 1 (2019: 1)
H2 Interactive – 1 (2019: 1)
h.a.n.d. – 1 (2019: 1)
HaemimontGames – 1 (2018: 1)
Halseo – 1 (2018: 1)
Happy Badger Studio – 1 (2019: 1)
Happy Hobgoblin – 1 (2019: 1)
Happymeal – 1 (2018: 1)
Hard Copy Games – 1 (2019: 1)
Harmonious Games – 1 (2017: 1)
Harmonix – 1 (2017: 1)
Haunted Tie – 1 (2019: 1)
Hautecouture – 1 (2019: 1)
Heavy Iron Studios – 1 (2019: 1)
Heideland GameWorks – 1 (2019: 1)
Hempuli – 1 (2019: 1)
Henchman&Goon – 1 (2018: 1)
Hidden Path Entertainment – 1 (2019: 1)
High Horse Games – 1 (2018: 1)
HIMACS – 1 (2018: 1)
HOF Studios – 1 (2019: 1)
Household Games – 1 (2019: 1)
Hulu – 1 (2017: 1)
HumaNature Studios – 1 (2019: 1)
Hyper Games – 1 (2019: 1)
Hypersect – 1 (2017: 1)
I.V.O Games – 1 (2019: 1)
Ice-Pick Lodge – 1 (2018: 1)
Iceflake – 1 (2018: 1)
Ichigoichie – 1 (2019: 1)
Ignition Publishing – 1 (2018: 1)
Imagination – 1 (2019: 1)
ImaginationOverflow – 1 (2019: 1)
iMel – 1 (2019: 1) – 1 (2019: 1)
Impact Gameworks – 1 (2019: 1)
Indie Champion – 1 (2020: 1)
Inertiasoft – 1 (2018: 1)
Ink Kit – 1 (2018: 1)
Inkle – 1 (2019: 1)
InkyPen – 1 (2018: 1)
Intense – 1 (2017: 1)
Interactive IP – 1 (2019: 1)
inXile Entertainment – 1 (2018: 1)
IrregularCorpor. – 1 (2019: 1)
ISBIT GAMES – 1 (2018: 1)
isometricDreams – 1 (2018: 1)
Itatake – 1 (2019: 1)
Its Anecdotal – 1 (2019: 1)
Ittaro – 1 (2018: 1)
Ivanovich Games – 1 (2018: 1)
izneo – 1 (2019: 1)
JContents – 1 (2017: 1)
Jorge Biedma Azuar – 1 (2020: 1)
KaleidoGames – 1 (2019: 1)
Kaname – 1 (2019: 1)
Kayac – 1 (2017: 1)
Keybol Games – 1 (2019: 1)
Killhouse Games – 1 (2019: 1)
Kiss Publishing – 1 ( 2019: 1)
Kittehface Software – 1 (2019: 1)
KONANDEKI – 1 (2018: 1)
Knuist and Perzik – 1 (2019: 1)
Krafted Games – 1 (2018: 1)
Krafton – 1 (2019: 1)
Kurumi Entertainment – 1 (2019: 1)
Kusone Studio – 1 (2019: 1)
Kyodai – 1 (2020: 1)
Kyy Games – 1 (2018: 1)
Larian Studios – 1 (2019: 1)
Laundry Bear Games – 1 (2020: 1)
League of Geeks – 1 (2018: 1)
Legendary Games – 1 (2018: 1)
Lemondo Games – 1 (2019: 1)
Lionsfilm – 1 (2019: 1)
Liquid Bit – 1 (2019: 1)
LLC ROOM710GAMES – 1 (2019: 1)
Lozange Lab – 1 (2018: 1)
Lucid Sheep Games – 1 (2018: 1)
Luckshot Games – 1 (2018: 1)
Ludosity – 1 (2019: 1)
Lunatic Pixels – 1 (2018: 1)
M2 – 1 (2019: 1)
MABManZ – 1 (2019: 1)
Machineboy – 1 (2019: 1)
Mad Mimic – 1 (2018: 1)
Maestro Interactive – 1 (2019: 1)
Magic Design Studios – 1 (2019: 1)
Magic Notion 1 (2020: 1)
Magic Pixel – 1 (2018: 1)
MagicFrameStudios – 1 (2018: 1)
Maïlys Brouste – 1 (2018: 1)
ManolidisAimilios – 1 (2019: 1)
Manufacture 43 – 1 (2019: 1)
Marble It Up! – 1 (2018: 1)
Marker – 1 (2018: 1)
Marslit Games – 1 (2019: 1)
Mastiff – 1 (2017: 1)
Matthew Glanville – 1 (2019: 1)
Megafuzz – 1 (2019: 1)
Mellifont Santiago – 1 (2019: 1)
MERJ Media – 1 (2017: 1)
Messhof – 1 (2018: 1)
Metalhead Software – 1 (2019: 1)
Metanet Software – 1 (2018: 1)
Mi'pu'mi Games – 1 (2018: 1)
Microsoft Studios – 1 (2019: 1)
MidBoss -1 (2018: 1)
Milkbag Games – 1 (2019: 1)
Millo Games – 1 (2019: 1)
Minibeast – 1 (2019: 1)
Mixtvision – 1 (2019: 1)
Moenovel – 1 (2019: 1)
Mommys Best Games – 1 (2019: 1)
Monkey Stories – 1 (2017: 1)
Moonradish – 1 (2019: 1)
Moss – 1 (2019: 1)
Motion Twin – 1 (2018: 1)
Muro Studios – 1 (2018: 1)
Muse Games – 1 (2019: 1)
MythicOwl – 1 (2018: 1)
Nada Studio – 1 (2018: 1)
Ndemic Creations – 1 (2019: 1)
nDreams – 1 (2017: 1)
Nekki – 1 (2018: 1)
Neos – 1 (2019: 1)
NetEase – 1 (2019: 1)
Neurodio – 1 (2018: 1)
NextGen Reality – 1 (2019: 1)
NextNinja – 1 (2019: 1)
NGDEV – 1 (2019: 1)
Nickervision – 1 (2019: 1)
Night School – 1 (2017: 1)
Nilo Studios 1 (2020: 1)
Nimble – 1 (2019: 1)
Ninja Kiwi – 1 (2018: 1)
Ninja Theory – 1 (2019: 1)
Nippon Cultural Broadcasting Extend – 1 (2019: 1)
Nitrome – 1 (2018: 1)
Nival – 1 (2019: 1)
No More Robots – 1 (2020: 1)
No Moss – 1 (2019: 1)
Noble Robot – 1 (2019: 1)
Nomad Games – 1 (2019: 1)
NoobO Games – 1 (2019: 1)
noowanda – 1 (2018: 1)
Northplay – 1 (2018: 1)
Numizmatic – 1 (2018: 1)
Numskull Games – 1 (2019: 1)
Nussoft – 1 (2018: 1)
nWay – 1 (2019: 1)
Oddworld Inhabitants – 1 (2020: 1)
Office5656 – 1 (2018: 1)
ogsoftgames – 1 (2020: 1)
Oink Games – 1 (2017: 1)
oneoreight – 1 (2018: 1)
Onevision Games – 1 (2019: 1)
OnSkull Development – 1 (2020: 1)
OOO Vainat – 1 (2019: 1)
Orange Cube – 1 (2019: 1)
Other Ocean – 1 (2018: 1)
Other Tales Interactive – 1 (2019: 1)
Over Fence – 1 (2017: 1)
OXiAB Game Studio – 1 (2019: 1)
Panic – 1 (2019: 1)
Panic Button – 1 (2017: 1)
ParadoxInteractive – 1 (2018: 1)
Payload Studios – 1 (2019: 1)
PD Design Studio – 1 (2019: 1)
Pentadimensional – 1 (2018: 1)
Perfect Hat – 1 (2018: 1)
Petoons Studio – 1 (2019: 1)
Pewter Games Studios – 1 (2019: 1)
Phoenix Labs – 1 (2019: 1)
Picomi – 1 (2018: 1)
Pill Bug Interactive – 1 (2018: 1)
Pipeworks Studios – 1 (2019: 1)
Pixel Lantern – 1 (2019: 1)
Pixel Maniacs – 1 (2018: 1)
Pixelakes – 1 (2019: 1)
Pixelatto Games – 1 (2019: 1)
PixelNAUTS Games – 1 (2019: 1)
Pixelsplit – 1 (2018: 1)
Platinum Rocket – 1 (2019: 1)
Playchemy – 1 (2019: 1)
Playdigious – 1 (2019: 1)
PlayEveryWare – 1 (2017: 1)
Playful – 1 (2019: 1)
PlayStack – 1 (2019: 1)
PM Studios – 1 (2018: 1)
Pocketwatch Games – 1 (2019: 1)
Polaris-x – 1 (2018: 1)
PolarityFlow. – 1 (2019: 1)
Polygon-e -1 (2018: 1)
PolyKid – 1 (2017: 1)
Ponos – 1 (2018: 1)
Powerhoof – 1 (2017: 1)
Prideful Sloth – 1 (2018: 1)
Prime Time – 1 (2019: 1)
PrismPlus – 1 (2018: 1)
Psyonix – 1 (2017: 1)
PULSMO – 1 (2019: 1)
Pumpkin Games – 1 (2019: 1)
QuadraTron – 1 (2018: 1)
RAC7 – 1 (2018: 1)
Racjin – 1 (2018: 1)
Rainbite -1 (2019: 1)
Rainbow Train – 1 (2019: 1)
Ransacked Studios – 1 (2019: 1)
Raz Games – 1 (2019: 1)
RecoChoku – 1 (2018: 1)
Red Hook Studios – 1 (2018: 1)
Red Panda Interactive – 1 (2018: 1)
Redblack Spade – 1 (2020: 1)
RedBullMediaHouse – 1 (2019: 1)
Reign Bros. – 1 (2017: 1)
Rendercode Games – 1 (2019: 1)
Revolution – 1 (2018: 1)
Riddlersoft Games – 1 (2019: 1)
Ridiculous Games – 1 (2019: 1)
Righteous Weasel – 1 (2018: 1)
Rival Games – 1 (2019: 1)
Robot Riot – 1 (2019: 1)
ROCKFISH Games – 1 (2018: 1)
RockPocket – 1 (2018: 1)
Rockstar Games – 1 (2017: 1)
rokapublish – 1 (2018: 1)
Roman Uhlig – 1 (2018: 1)
Ronimo Games – 1 (2019: 1)
Rooftop Panda – 1 (2019: 1)
room6 – 1 (2019: 1)
RS34 – 1 (2019: 1)
Ruin Games – 1 (2019: 1)
Rust0 Games – 1 (2020: 1)
S2 Entertainment – 1 (2018: 1)
SakuraGames – 1 (2019: 1)
Sand Sailor Studio – 1 (2017: 1)
SC Fan Studio – 1 (2020: 1)
Screenwave Media – 1 (2019: 1)
Screwtape Studios – 1 (2019: 1)
SE Mobile and Online – 1 (2018: 1)
Second Avenue Learning – 1 (2019: 1)
Second Order – 1 (2019: 1)
Secret Base – 1 (2018: 1)
Secretexit – 1 (2018: 1)
SEEC – 1 (2018: 1)
SFB Games – 1 (2019: 1)
Sidebar Games – 1 (2017: 1)
Silver Cow Studio – 1 (2019: 1)
Singlecore Games – 1 (2019: 1)
Sinister Cyclops – 1 (2018: 1)
Sirlin Games – 1 (2019 :1)
Ska Studios – 1 (2018: 1)
Skandivania – 1 (2018: 1)
Skymap Games – 1 (2020: 1)
Slitherine Software – 1 (2019: 1)
Smile Axe – 1 (2017: 1)
Smile Boom – 1 (2019: 1)
Snap Finger Click – 1 (2018: 1)
Snowcastle Games – 1 (2018: 1)
snowhydra games – 1 (2018: 1)
Sold Out – 1 (2019: 1)
Solid Sphere – 1 (2017: 1)
Solid9 – 1 (2018: 1)
Solvarg – 1 (2019: 1)
Sombr Studio – 1 (2019: 1)
Spearhead Games – 1 (2018: 1)
SpicySoft – 1 (2018: 1)
Spooky Buns Games – 1 (2019: 1)
Squanch Games – 1 (2019: 1)
Squidlit Ink – 1 (2020: 1)
StageClearStudios – 1 (2017: 1)
StarbreezeStudios – 1 (2018: 1)
Starcaster Games – 1 (2020: 1)
SteelArtsSoftware – 1 (2019: 1)
Steel Crate Games – 1 (2018: 1)
Stephen OGorman – 1 (2019: 1)
Sting! – 1 (2019: 1)
Stingbot Games – 1 (2019: 1)
Stray Fawn – 1 (2018: 1)
STUDIO ARTDINK – 1 (2018: 1)
Studio Aurum – 1 (2019: 1)
Studio F-Sharp – 1 (2018: 1)
Studio Green – 1 (2018: 1)
Studio Nanafushi – 1 (2019: 1)
Studio Wumpus – 1 (2018: 1)
StudioMDHR – 1 (2019: 1)
Subset Games – 1 (2018: 1)
Sumo Digital – 1 (2017: 1)
Sungazer – 1 (2019: 1)
Sunsoft – 1 (2018: 1)
Super Icon – 1 (2019: 1)
Super.com – 1 (2020: 1)
Superb – 1 (2018: 1)
Superhot – 1 (2019: 1)
Surprise Attack – 1 (2018: 1)
SVC Games – 1 (2018: 1)
Syndicate Atomic – 1 (2019: 1)
Systemsoft Alpha – 1 (2018: 1)
Targem Games – 1 (2019: 1)
Tate Multimedia – 1 (2018: 1)
Team Cherry – 1 (2018: 1)
Team Reptile – 1 (2019: 1)
Techland – 1 (2019: 1)
Tecopark – 1 (2019: 1)
Tequilaworks – 1 (2017: 1)
Tencent Games – 1 (2018: 1)
Tender Claws -1 (2020: 1)
Terahard Studios – 1 (2018: 1)
Terrible Toybox – 1 (2017: 1)
The Astronauts – 1 (2019: 1)
The Behemoth – 1 (2019: 1)
The Pokémon Company – 1 (2020: 1)
The Station Games – 1 (2020: 1)
The Voxel Agents – 1 (2018: 1)
Thomas Happ Games – 1 (2017: 1)
Tin Man Games – 1 (2018: 1)
TitanForgedGames – 1 (2019: 1)
Tivola – 1 (2018: 1)
TJR Games – 1 (2019: 1)
TMS Entertainment – 1 (2019: 1)
TOMAGameStudio – 1 (2019: 1)
Topstitch Games – 1 (2018: 1)
Touch Mechanics – 1 (2020: 1)
Toybox – 1 (2019: 1)
TrappedNerveGames – 1 (2019: 1)
Traxmaster – 1 (2019: 1)
Tree Interactive – 1 (2019: 1)
Tribetoy – 1 (2019: 1)
Tricore – 1 (2020: 1)
Trinity Team – 1 (2018: 1)
Tripwire Interactive – 1 (2018: 1)
Tru Blu Games – 1 (2020: 1)
Truant Pixel – 1 (2019: 1)
Turtle Cream – 1 (2018: 1)
Twisted Pixel – 1 (2018: 1)
U-PLAY Online – 1 (2018: 1)
Ukiyo Publishing – 1 (2018: 1)
Ukuza – 1 (2018: 1)
Unbound Creations – 1 (2019: 1)
Underbite Games – 1 (2018: 1)
Upfall Studios – 1 (2017: 1)
Upjers – 1 (2020: 1)
Upstairs Digital – 1 (2018: 1)
Userjoy Japan – 1 (2019: 1)
Valorware – 1 (2019: 1)
Vanguard – 1 (2018: 1)
VD-Dev – 1 (2019: 1)
Veewo Games – 1 (2019: 1)
Vertigo Gaming – 1 (2019: 1)
Vidroid – 1 (2019: 1)
Vikalb – 1 (2018: 1)
Vile Monarch – 1 (2018: 1)
Vivid Helix – 1 (2017: 1)
VirtualAirGuitar – 1 (2018: 1)
Visualnoveler – 1 (2020: 1)
VivaGames – 1 (2019: 1)
VIZ – 1 (2019: 1)
VooFoo Studios – 1 (2017: 1)
Way Down Deep – 1 (2019: 1)
We Are Fuzzy – 1 (2018: 1)
webbfarbror – 1 (2019: 1)
WeirdBeard – 1 (2018: 1)
WFS – 1 (2019: 1)
Whale Rock Games – 1 (2018: 1)
White Elk – 1 (2020: 1)
WhiteMoon Dreams – 1 (2019: 1)
Wild Rooster – 1 (2019: 1)
Winking – 1 (2019: 1)
Wistone Entertainment – 1 (2019: 1)
Witch Beam – 1 (2019: 1)
Wide Right Interactive – 1 (2019: 1)
Wix – 1 (2019: 1)
Wobbly Tooth – 1 (2018: 1)
Wonderland Kazakiri – 1 (2018: 1)
Wzogi – 1 (2020: 1)
Xaloc Studios – 1 (2019: 1)
xirBX – 1 (2019: 1)
XSEED – 1 (2018: 1)
Yak – 1 (2019: 1)
YCJY Games – 1 (2019: 1)
Yellow Dot – 1 (2018: 1)
YFC games – 1 (2019: 1)
Young Fun Games – 1 (2017: 1)
Zenith Blue – 1 (2018: 1)
Zillion Whales – 1 (2018: 1)
ZRZStudio – 1 (2019: 1)
Zsolt Fabian – 1 (2018: 1)
Nintendo Switch games – 2020
7th Sector (Sometimes You) [eShop-only] [Europe] [North America]
140 (Carisen Games) [eShop-only] [Europe] [North America]
198X (8-4) [eShop-only] [Europe] [North America] [Japan]
Aborigenus (Drageus Games) [eShop-only] [Europe] [North America]
Actual Sunlight (Wzogi) [eShop-only] [Europe] [North America]
Akuarium (SC Fan Studio) [eShop-only] [North America]
Anime Studio Story (Kairosoft) [eShop-only] [Europe] [North America] [Japan]
AO Tennis 2 (Bigben Interactive) [Europe] [North America]
Ascendant Hearts (Visualnoveler) [eShop-only] [Europe] [North America]
Asemblance (Nilo Studios) [eShop-only] [North America]
Ash of Gods: Redemption (Koch Media) [eShop-only] [Europe] [North America]
Aviary Attorney: Definitive Edition (Vertical Reach) [eShop-only] [Europe] [North America]
Battleground (Sabec) [eShop-only] [Europe] [North America]
Bells & Whistles (Hamster, Arcade Archives) [eShop-only] [Europe] [North America] [Japan]
Blackmoor 2 (Four Fats) [eShop-only] [Europe] [North America]
Boku to Joi no Shinsatsu Nisshi (Entergram) [eShop-only] [Japan]
Bookbound Brigade (Intragames) [eShop-only] [Europe] [North America] [Japan]
Bridge Builder Adventure (BoomBit Games) [eShop-only] [Europe] [North America]
Bridge Constructor Ultimate Edition (Headup Games) [eShop-only] [Europe] [North America]
Caveman Chuck (PrimeBit Games) [eShop-only] [Europe] [North America]
Classic Snake Adventures (Crazysoft) [eShop-only] [Europe] [North America]
Code: Realize ~Guardian of Rebirth~ (Aksys Games) [Europe] [North America]
Code Shifter (Arc System Works) [eShop-only] [Europe] [North America] [Japan]
Coffee Talk (Toge Productions) [Europe] [North America] [Japan]
Cosmonauta (QUByte Interactive) [eShop-only] [Europe] [North America]
Crash Drive 2 (M2H) [eShop-only] [Europe] [North America]
Crayon Shincan The Storm Called Flaming Kusakabe Runner!! (Bushiroad) [eShop-only] [Europe] [North America]
Curious Cases (OnSkull Development) [eShop-only] [Europe] [North America]
Dark Crystal: Age of Resistance Tactics (The) (En Masse Entertainment) [eShop-only] [Europe] [North America]
Darksiders Genesis (THQ Nordic) [Europe] [North America] [Japan]
Demolish & Build 2018 (Ultimate Games) [eShop-only] [Europe] [North America]
Dreamwalker: Never Fall Asleep (Artifex Mundi) [eShop-only] [Europe] [North America]
Drunk-Fu: Wasted Masters (Rust0 Games) [eShop-only] [Europe] [North America]
Dual Brain Vol. 2: Reflex (D-O) [eShop-only] [Europe] [North America]
Eclipse: Edge of Light (White Elk) [eShop-only] [Europe] [North America]
Elea: Paradigm Shift (Kyodai) [eShop-only] [Europe] [North America]
Ember (N-Fusion) [eShop-only] [Europe] [North America]
EQQO (Nakana.io) [eShop-only] [Europe] [North America]
Escape from Chernobyl (Atypical Games) [eShop-only] [Europe] [North America]
Exerion (Hamster, Arcade Archives) [eShop-only] [Europe] [North America] [Japan]
Extreme Trucks Simulator (SC Ovilex Soft) [eShop-only] [Europe] [North America]
Florence (Annapurna Interactive) [eShop-only] [Europe] [North America] [Japan]
Football, Tactics & Glory / Soccer, Tactics & Glory (Toplitz Productions) [Europe] [North America]
FoxyLand 2 (Ratalaika Games) [eShop-only] [Europe] [North America] [Japan]
Gensou Manège (Mages.) [Japan]
Glass Masquerade 2 (Digerati) [eShop-only] [Europe] [North America]
Go All Out! (Forever Entertainment) [eShop-only] [Europe] [North America]
Goblin Sword (Gelato Games) [eShop-only] [Europe] [North America]
Hair Mower 3D (Rising Win Tech.) [eShop-only] [Europe] [North America]
Hatsune Miku Project Diva Mega 39's (SEGA) [Japan]
Help Me Doctor (Ultimate Games) [eShop-only] [Europe] [North America]
Horse Farm (upjers) [eShop-only] [Europe] [North America]
Hypercharge Unboxed (Digital Cybercherries) [eShop-only] [Europe] [North America]
Incredible Adventures of Super Panda (The) (Ultimate Games) [eShop-only] [Europe] [North America]
Invisible Fist (Pineapple Works) [eShop-only] [Europe] [North America]
It came from space and ate our brains (All In! Games) [eShop-only] [Europe] [North America] [Japan]
It's Raining Fists and Metal (Corvostudio di Amadei Marco) [eShop-only] [Europe] [North America]
IxSHE Tell (Entergram) [Japan]
Jewel Wars (Tomcreate) [eShop-only] [Europe] [North America] [Japan]
Jump Gunners (BoomBox) [eShop-only] [Europe] [North America]
Just a Phrase by POWGI (Lightwood Games) [eShop-only] [Europe] [North America]
Just Glide (Cool Small Games) [eShop-only] [Europe] [North America]
Railyway Empire Nintendo Switch Edition (Kalypso Media) [Europe] [North America] [Japan]
Kentucky Route Zero: TV Edition (Annapurna Interactive) [eShop-only] [Europe] [North America] [Japan]
Kitty Maestro (Tackorama) [eShop-only] [Europe] [North America]
Kitty Powers' Matchmaker (Magic Notion) [eShop-only] [Europe] [North America]
Knights and Bikes (Double Fine) [eShop-only] [Europe] [North America]
Koi no Hanasaku Hyakkaen (Takuyo) [Japan]
Kunai (The Arcade Crew) [eShop-only] [Europe] [North America] [Japan]
LocO-SportS (Jorge Biedma Azuar) [eShop-only] [Europe] [North America]
Lumini (2Awesome Studio) [eShop-only] [Europe] [North America]
Lydia (Nakana.io) [eShop-only] [Europe] [North America]
Maitetsu: Pure Station (Circle Ent.) [Europe] [North America] [Japan]
Man With The Ivory Cane (The) (Ocean Media) [eShop-only] [Europe] [North America]
Marooners (M2H) [eShop-only] [Europe] [North America] [Japan]
Milo's Quest (Ratalaika Games) [eShop-only] [Europe] [North America]
Monster Energy Supercross: The Official Videogame 3 (Milestone) [Europe] [North America]
Mosaic (Raw Fury) [eShop-only] [Europe] [North America] [Japan]
Motorcycle Mechanic Simulator (Ultimate Games) [eShop-only] [Europe] [North America]
Murasame no Sword Breaker (Regista) [eShop-only] [Japan]
Music Racer (Sometimes You) [eShop-only] [Europe] [North America]
Nerved (Playstige Interactive) [eShop-only] [Europe] [North America]
Never Again (Redblack Spade) [eShop-only] [Europe] [North America]
Nicky – The Home Alone Golf Ball (QUByte Interactive) [eShop-only] [Europe] [North America]
Not Tonight: Take Back Control (No More Robots) [eShop-only] [Europe] [North America]
Oddworld: Stranger's Wrath HD (Oddworld Inhabitants) [Europe] [North America]
OmoTomO (Forever Entertainment) [eShop-only] [Europe] [North America]
Orbitblazers (ogsoftgames) [eShop-only] [Europe] [North America]
Orn: The Tiny Forest Sprite (FIVE12 Games) [eShop-only] [Europe] [North America]
Penguin-kun Wars (Hamster, Arcade Archives) [eShop-only] [Europe] [North America] [Japan]
Phar Lap – Horse Racing Challenge (Tru Blu Games) [eShop-only] [Europe] [North America]
Planetary Defense Force (Blue Sunset Games) [eShop-only] [Europe] [North America]
Please The Gods (Ultimate Games) [eShop-only] [Europe] [North America]
Pokémon Home (The Pokémon Company) [eShop-only] [Europe] [North America] [Japan]
Prison Princess (qureate) [eShop-only] [Europe] [North America] [Japan]
Project Starship (eastasiasoft) [eShop-only] [Europe] [North America]
Psikyo Shooting Stars Alpha (NIS America) [Europe] [North America]
PuPaiPo Space Deluxe (BolHut) [eShop-only] [Europe] [North America]
Puzzle & Dragons Gold (GungHo Online Entertainment) [eShop-only] [North America] [Japan]
Real Time Battle Shogi Online (Silverstar Japan) [eShop-only] [Japan]
Red Bow (Ratalaika Games) [eShop-only] [Europe] [North America] [Japan]
Reed Remastered (Ratalaika Games) [eShop-only] [Europe] [North America]
Reknum (JanduSoft) [eShop-only] [Europe] [North America]
Rise of Insanity (Pineapple Works) [eShop-only] [Europe] [North America]
Robots under attack! (Dmytro Derybas) [eShop-only] [Europe] [North America]
Rolling Sky 2 (Rising Win Tech.) [eShop-only] [Europe] [North America] [Japan]
Rune Lord (Victory Road) [eShop-only] [Europe] [North America]
Saint Dragon (Hamster, Arcade Archives) [eShop-only] [Europe] [North America] [Japan]
Sasuke vs. Commander (Hamster, Arcade Archives) [eShop-only] [Europe] [North America] [Japan]
Seek Hearts (Kemco) [eShop-only] [Europe] [North America] [Japan]
SEGA Ages Puyo Puyo 2 (SEGA) [eShop-only] [Japan]
SEGA Ages Sonic the Hedgehog 2 (SEGA) [eShop-only] [Japan]
Self (indienova) [eShop-only] [Europe] [North America] [Japan]
SEN: Seven Eight Nine (Indie Champion) [eShop-only] [Europe] [North America]
Shiny Ski Resort (Kairosoft) [eShop-only] [Europe] [North America] [Japan]
Sinless (Forever Entertainment) [eShop-only] [Europe] [North America]
Sir Eatsalot (Behind The Stone) [eShop-only] [Europe] [North America] [Japan]
Skellboy (Fabraz) [eShop-only] [Europe] [North America]
Sleep Attack (Bad Seed) [eShop-only] [Europe] [North America]
So Many Me: Extended Edition (Starcaster Games) [eShop-only] [Europe] [North America]
Sorry, James (Nestor Yavorskyy) [eShop-only] [Europe] [North America]
Sparkle 4 Tales (Forever Entertainment) [eShop-only] [Europe] [North America]
Speaking Simulator (Affable Games) [eShop-only] [Europe] [North America]
Speed Dating for Ghosts (Laundry Bear Games) [eShop-only] [Europe] [North America]
Speedrunners (tinyBuild) [eShop-only] [Europe] [North America]
Speedway Racing (SuperPowerUpGames) [eShop-only] [Europe] [North America]
Spider Solitaire (Baltoro Games) [eShop-only] [Europe] [North America]
Squidlit (Squidlit Ink) [eShop-only] [Europe] [North America]
Station (The) (The Station Game) [eShop-only] [Europe] [North America]
Stories Untold (Devolver Digital) [eShop-only] [Europe] [North America] [Japan]
Strike! Ten Pin Bowling (Touch Mechanics) [eShop-only] [Europe] [North America]
Super Battle Cards (Baltoro Games) [eShop-only] [Europe] [North America]
Super Crush KO (Vertex Pop) [eShop-only] [Europe] [North America]
Super Korotama (Catness Game) [eShop-only] [Europe] [North America]
Super Loop Drive (Run-Down Games) [eShop-only] [Europe] [North America]
Super Mega Space Blaster Special Turbo (Bare Knuckle Development) [eShop-only] [North America]
Super Robot Taisen X (Bandai-Namco) [Japan]
Super Tennis (Ultimate Games) [eShop-only] [North America]
Technosphere (Ultimate Games) [eShop-only] [Europe] [North America]
Tecmo Bowl (Hamster, Arcade Archives) [eShop-only] [Europe] [North America] [Japan]
Thief Town (Skymap Games) [eShop-only] [North America]
Thoth (Carisen Games) [eShop-only] [Europe] [North America]
Thronebreaker: The Witcher Tales (CD Projekt) [eShop-only] [Europe] [North America] [Japan]
Tilt Pack (Super.com) [eShop-only] [Europe] [North America]
To The Moon (X.D. Network) [eShop-only] [Europe] [North America] [Japan]
Tokyo Mirage Sessions #FE Encore (Nintendo) [Europe] [North America] [Japan]
Top Run (Fantastico Studio) [eShop-only] [Europe] [North America]
Touchdown Pinball (Super PowerUp Games) [eShop-only] [Europe] [North America]
Touhou Gensou Mahjong (Mediascape) [eShop-only] [Japan]
Touhou Spell Bubble (Taito) [eShop-only] [Japan]
Town of Light: Deluxe Edition (The) (Wired Productions) [eShop-only] [Europe] [North America]
Turing Test (The) (Square-Enix) [eShop-only] [Europe] [North America]
Ultimate Racing 2D (Applimazing) [eShop-only] [Europe] [North America]
Uoris DX (Regista) [eShop-only] [Europe] [North America] [Japan]
void tRrLM(); (Nippon Ichi Software) [Japan]
Voxel Pirates (SAT-BOX) [eShop-only] [Europe] [North America] [Japan]
Walking Dead: A New Frontier (The) (Skybound Games) [eShop-only] [Europe] [North America]
Walking Dead: Season Two (The) (Skybound Games) [eShop-only] [Europe] [North America]
Warhammer 40,000: Space Wolf (HeroCraft) [eShop-only] [Europe] [North America]
Where Angels Cry: Tears of the Fallen – Collector's Edition (Ocean Media) [eShop-only] [Europe] [North America]
Wide Ocean Big Jacket (Tender Claws) [eShop-only] [Europe] [North America]
Without Escape (eastasiasoft) [eShop-only] [Europe] [North America]
Worlds of Magic: Planar Conquest (Ultimate Games) [eShop-only] [Europe] [North America]
XX Mission (Hamster, Arcade Archives) [eShop-only] [Europe] [North America] [Japan]
Yuoni: Rises (Tricore) [eShop-only] [Europe] [North America] [Japan]
Zero Zero Zero Zero (Ratalaika Games) [eShop-only] [Europe] [North America]
Nintendo Switch games – 2019
〇× LOGIC PUZZLE 1000 ! (Success) [eShop-only] [Europe] [North America] [Japan]
#KILLALLZOMBIES (Beatshapers) [eShop-only] [Europe] [North America]
#RaceDieRun (QubicGames) [eShop-only] [Europe] [North America]
8 Ball Pocket (Starsign) [eShop-only] [Europe] [North America] [Japan]
12 Is Better Than 6 (Hypetrain Digital) [eShop-only] [Europe] [North America]
12 Labours of Hercules (JetDogs) [eShop-only] [Europe] [North America]
30-in-1 Game Collection: Volume 2 (Digital Bards) [eShop-only] [Europe] [North America] [Japan]
39 Days to Mars (Its Anecdotal) [eShop-only] [Europe] [North America] [Japan]
60 Parsecs! (Robot Gentleman) [eShop-only] [Europe] [North America]
64.0 (indienova) [eShop-only] [Europe] [North America] [Japan]
80 Days (Inkle) [eShop-only] [Europe] [North America]
99Moves (EnjoyUp Games) [eShop-only] [Europe] [North America] [Japan]
99Seconds (EnjoyUp Games) [eShop-only] [Europe] [North America] [Japan]
2048 Battles (Baltoro Games) [eShop-only] [Europe] [North America]
2048 Cat (Millo Games) [eShop-only] [North America]
A Dark Room (Circle Ent.) [eShop-only] [Europe] [North America]
A Duel Hand Disaster: Trackher (AskAnEnemyStudios) [Europe] [North America]
A Hat in Time (Humble Bundle) [Europe] [North America] [Japan]
A Knight's Quest (Curve Digital) [eShop-only] [Europe] [North America]
A Winter's Daydream (Sometimes You) [eShop-only] [Europe] [North America]
A-kei Otaku Kanojo (Worker Bee) [eShop-only] [Japan]
Access Denied (Forever Entertainment) [eShop-only] [Europe] [North America] [Japan]
Achtung! Cthulhu Tactics (Ripstone Publishing) [eShop-only] [Europe] [North America]
Active Soccer 2019 (Gianluca Trolano) [eShop-only] [Europe]
Adrenaline Rush – Miami Drive (Cool Small Games) [eShop-only] [Europe] [North America]
Adventures of Elena Temple: Definitive Edition (The) (Grimtalin) [eShop-only] [Europe] [North America]
Aer Memories of Old (Daedalic Gmbh) [eShop-only] [Europe] [North America]
AeternoBlade II (PQube) [Europe] [North America]
Agent A: A Puzzle in Disguise (YAK) [eShop-only] [Europe] [North America] [Japan]
Ages of Mages: The Last Keeper (YFC games) [eShop-only] [Europe] [North America] [Japan]
Aggelos (PQube) [eShop-only] [Europe] [North America]
Agony (Forever Entertainment) [eShop-only] [Europe] [North America]
AI: The Somnium Files (Spike-Chunsoft) [Europe] [North America] [Japan]
Air Conflicts: Pacific Carriers (KalypsoMediaGroup) [eShop-only] [Europe] [North America] [Japan]
Air Conflicts: Secret Wars (KalypsoMediaGroup) [eShop-only] [Europe] [North America] [Japan]
Airfield Mania (Sprakelsoft) [eShop-only] [Europe] [North America]
Airheart – Tales of Broken Wings (Blindflug Studios) [eShop-only] [Europe] [North America]
Akane (QubicGames) [eShop-only] [Europe] [North America]
Akuto: Showdown (QubicGames) [eShop-only] [Europe] [North America]
Alex Kidd in Miracle World (SEGA, SEGA Ages) [eShop-only] [Europe] [North America] [Japan]
Alchemic Dungeons DX (Flyhigh Works) [eShop-only] [Europe] [North America] [Japan]
Alchemist's Castle (Kodobur Yazilim) [eShop-only] [Europe] [North America]
Aldred – Knight of Honor (QUByte Interactive) [eShop-only] [Europe] [North America]
Alien Cruise (ORENDA) [eShop-only] [Europe] [North America] [Japan]
Alien Escape (KORION) [eShop-only] [Europe] [North America]
Alien: Isolation (SEGA) [eShop-only] [Europe] [North America] [Japan]
Alliance Alive HD Remastered (The) (FuRyu) [Europe] [North America] [Japan]
Almost There: The Platformer (QuantumAstroGuild) [eShop-only] [Europe] [North America] [Japan]
Alpha (Kaname) [eShop-only] [North America] [Japan]
Alpine Ski (Hamster, Arcade Archives) [eShop-only] [Europe] [North America] [Japan]
Alvastia Chronicles (Kemco) [eShop-only] [Europe] [North America] [Japan]
Amaekata wa Kanojo Nari ni. (Entergram) [Japan]
Amazing Brick Breaker (CFK) [eShop-only] [Europe] [North America]
American Fugitive (Curve Digital) [eShop-only] [Europe] [North America] [Japan]
American Ninja Warrior: Challenge (Game Mill) [North America]
Among the Sleep – Enhanced Edition (Soedesco) [Europe] [North America] [Japan]
Amnesia Collection (Frictional Games) [eShop-only] [Europe] [North America]
Amnesia for Nintendo Switch (Idea Factory) [Japan]
Amnesia Later x Crowd for Nintendo Switch (Idea Factory) [Japan]
Anarcute (Plug In Digital) [eShop-only] [Europe] [North America] [Japan]
Ancient Rush 2 (Heideland GameWorks) [eShop-only] [Europe] [North America]
AngerForce: Reloaded for Nintendo Switch (indienova) [eShop-only] [Europe] [North America] [Japan]
Angry Bunnies: Colossal Carrot Crusade (Cypronia) [eShop-only] [Europe] [North America]
Animal Fight Club (Corvostudio di Amadei Marco) [eShop-only] [Europe] [North America]
Animus: Harbinger (Troooze) [eShop-only] [Europe] [North America] [Japan]
Ankh Guardian – Treasure of the Demon's Temple (TOMCREATE) [eShop-only] [Europe] [North America] [Japan]
Anode (Kittehface Software) [eShop-only] [Europe] [North America]
Anodyne (Nnooo) [eShop-only] [Europe] [North America]
Another Sight (Toplitz Productions) [Europe] [North America]
Anthill (Thunderful) [eShop-only] [Europe] [North America]
Ape Out (Devolver Digital) [eShop-only] [Europe] [North America] [Japan]
Apocalipsis Wormwood Edition (Klabater) [eShop-only] [Europe] [North America]
Apocryph: an old-school shooter (Bigzur Games) [eShop-only] [Europe] [North America]
Aragami: Shadow Edition (Merge Games) [eShop-only] [Europe] [North America] [Japan]
Arc of Alchemist (Idea Factory) [Europe] [North America] [Japan]
Arcade Classics Anniversary Collection (Konami) [eShop-only] [Europe] [North America] [Japan]
Archlion Saga (Kemco) [eShop-only] [Europe] [North America] [Japan]
Armed F (Hamster, Arcade Archives) [eShop-only] [Europe] [North America] [Japan]
Artifact Adventure Gaiden DX (room6) [eShop-only] [Europe] [North America] [Japan]
Ascendance (Onevision Games) [eShop-only] [Europe] [North America]
Asdivine Dios (Kemco) [eShop-only] [Europe] [North America] [Japan]
Asdivine Hearts II (Kemco) [eShop-only] [Europe] [North America] [Japan]
Asdivine Kamura (Kemco) [eShop-only] [Europe] [North America] [Japan]
Asdivine Menace (Kemco) [eShop-only] [Europe] [North America] [Japan]
Ashen (Annapurna Interactive) [eShop-only] [Europe] [North America] [Japan]
Asphalt 9: Legends (Gameloft) [eShop-only] [Europe] [North America] [Japan]
Assassin's Creed III Remastered (Ubisoft) [Europe] [North America] [Japan]
Assassin's Creed: The Rebel Collection (Ubisoft) [Europe] [North America] [Japan]
Assault Android Cactus+ (Witch Beam) [eShop-only] [Europe] [North America] [Japan]
Assault On Metaltron (Blue Sunset Games) [eShop-only] [Europe] [North America]
Astérix & Obélix and the Crystal Menhir (Microids) [Europe] [North America]
Astral Chain (Nintendo) [Europe] [North America] [Japan]
Astro Bears (SONKA) [eShop-only] [Europe] [North America]
Astrology and Horoscopes Premium (Crazysoft) [eShop-only] [Europe] [North America]
At Sundown: Shots in the Dark (Versus Evil) [eShop-only] [Europe] [North America]
Atelier Ayesha: The Alchemist of Dusk DX (Koei-Tecmo) [Europe] [North America] [Japan]
Atelier Escha & Logy: Alchemists of the Dusk Sky DX (Koei-Tecmo) [Europe] [North America] [Japan]
Atelier Lulua: The Scion of Arland (Koei-Tecmo) [Europe] [North America] [Japan]
Atelier Ryza: Ever Darkness & the Secret Hideout (Koei-Tecmo) [Europe] [North America] [Japan]
Atelier Shallie: Alchemists of the Dusk Sea DX (Koei-Tecmo) [Europe] [North America] [Japan]
Atomic Heist (Drageus Games) [eShop-only] [Europe] [North America]
Attack of the Toy Tanks (Ratalaika Games) [eShop-only] [Europe] [North America] [Japan]
Attack on Titan 2: Final Battle (Koei-Tecmo) [Europe] [North America] [Japan]
Automachef (Team17) [eShop-only] [Europe] [North America] [Japan]
Avenger Bird (Ultimate Games) [eShop-only] [Europe] [North America] [Japan]
Away: Journey to the Unexpected (Plug In Digital) [eShop-only] [Europe] [North America] [Japan]
Awesome Pea (Sometimes You) [eShop-only] [Europe] [North America]
Azuran Tales: TRIALS (Tiny Trinket Games) [eShop-only] [Europe] [North America]
Azure Saga: Pathfinder Deluxe Edition (Toge Productions) [eShop-only] [Europe] [North America]
Back to Bed (2Awesome Studio) [eShop-only] [Europe] [North America] [Japan]
Baba is You (Hempuli) [eShop-only] [Europe] [North America] [Japan]
Black Future '88 (Gambitious) [eShop-only] [Europe] [North America]
Back in 1995 (Ratalaika Games) [eShop-only] [Europe] [North America] [Japan]
Bad Dream: Coma (Forever Entertainment) [eShop-only] [Europe] [North America]
Bad Dream: Fever (Forever Entertainment) [eShop-only] [Europe] [North America]
Bakutsuri Hunters (Bandai-Namco) [Japan]
Balance Blox (EntwicklerX) [eShop-only] [Europe] [North America]
Baldur's Gate and Baldur's Gate II: Enhanced Edition (Beamdog) [Europe] [North America]
Balthazar's Dream (Dolores Ent.) [eShop-only] [Europe] [North America]
Ball Attraction (Rising Win Tech.) [eShop-only] [Europe] [North America]
Baobabs Museum Ep. 2: 1313 Barnabas Dead End Drive (Zerouno Games) [eShop-only] [Europe] [North America]
Barbarous: Tavern of Emyr (QubicGames) [eShop-only] [Europe] [North America]
Bard's Gold – Nintendo Switch Edition (Pixel Lantern) [eShop-only] [Europe] [North America] [Japan]
Bargain Hunter (Silver Cow Studios) [eShop-only] [Europe] [North America]
Barrier X (Hypetrain Digital) [eShop-only] [Europe] [North America]
Barry Bradford's Putt Panic Party (TACS Games) [eShop-only] [Europe] [North America]
Baseball Stars 2 (Hamster, ACA NeoGeo) [eShop-only] [Europe] [North America] [Japan]
Bash the Bear (FuryLion Group) [eShop-only] [Europe] [North America]
Battle of Mahjong (The) (Kusone Studio) [eShop-only] [Europe] [North America]
Battle & Crash (Starsign) [eShop-only] [Europe] [North America] [Japan]
Battle Planet – Judgement Day (EuroVideo Medien) [eShop-only] [Europe] [North America]
Battle Supremacy – Evolution (Atypical Games) [eShop-only] [Europe] [North America] [Japan]
Battle Supremacy – Ground Assault (Atypical Games) [eShop-only] [Europe] [North America] [Japan]
Battle Worlds: Kronos (THQ Nordic) [Europe] [North America]
Battleship (Marmalade Game Studio) [eShop-only] [Europe] [North America]
Battlestar Galactica Deadlock (Slitherine Software) [eShop-only] [Europe] [North America]
Battlloon (UNTIES) [eShop-only] [Europe] [North America] [Japan]
Battojutsu (Caerux) [eShop-only] [Europe] [North America] [Japan]
Baobabs Mausoleum: Un Pato en Muertoburgo (Zerouno Games) [eShop-only] [Europe] [North America]
bayala – the game (EuroVideo Medien) [Europe] [North America]
BDSM: Big Drunk Satanic Massacre (Big Way) [eShop-only] [Europe] [North America]
Bear with Me: The Complete Collection (Modus Games) [eShop-only] [Europe] [North America]
Bear with Me: The Lost Robots (Modus Games) [eShop-only] [Europe] [North America]
Beast Quest (Maximum Games) [eShop-only] [Europe] [North America]
Beat Cop (11 bit studios) [eShop-only] [Europe] [North America]
Beats Runner (FuryLion Group) [eShop-only] [Europe] [North America]
Bedtime Blues (Forever Entertainment) [eShop-only] [Europe] [North America]
Bee Simulator (Big Ben Interactive) [Europe] [North America]
Beholder 2 (Alawar Premium) [eShop-only] [Europe] [North America]
Beyond Enemy Lines: Covert Operations (Polygon Art) [eShop-only] [Europe] [North America]
Bibi & Tina at the horse farm (Treva) [eShop-only] [Europe] [North America]
Big Crown: Showdown (Sold Out) [eShop-only] [Europe] [North America] [Japan]
Big Journey (The) (Nestor Yavorskyy) [eShop-only] [Europe] [North America]
Big Pharma (Klabater) [eShop-only] [Europe] [North America]
Billy Bomber (Ultimate Games) [eShop-only] [Europe] [North America]
Biolab Wars (Forever Entertainment) [eShop-only] [Europe] [North America]
Bird Game+ (Ratalaika Games) [eShop-only] [Europe] [North America] [Japan]
Bitlogic – A Cyberpunk Arcade Adventure (OXiAB Game Studio) [eShop-only] [Europe] [North America]
Black Paradox (Digerati) [eShop-only] [Europe] [North America]
Blacksad: Under the Skin (Microids) [Europe] [North America]
Blackswordsman (Rainy Frog) [eShop-only] [Japan]
Blade II – The Return of Evil (Actionsquare) [eShop-only] [Europe] [North America] [Japan]
Blade Arcus Rebellion from Shining (SEGA) [Japan]
Blades of Time (GaijinDistribution) [eShop-only] [Europe] [North America]
Blasphemous (Team17) [eShop-only] [Europe] [North America] [Japan]
Blaster Master (Nintendo) [Nintendo Switch Online] [Europe] [North America] [Japan]
Blaster Master Zero 2 (Inti Creates) [eShop-only] [Europe] [North America] [Japan]
BLAZBLUE CENTRALFICTION Special Edition (Arc System Works) [Europe] [North America] [Japan]
BlazBlue Cross Tag Battle Special Edition (Arc System Works) [Europe] [North America] [Japan]
BlazeRush (Targem Games) [eShop-only] [Europe] [North America]
Blazing Beaks (QubicGames) [eShop-only] [Europe] [North America]
Blazing Chrome (The Arcade Crew) [eShop-only] [Europe] [North America] [Japan]
Bleep Bloop (Zerouno Games) [eShop-only] [Europe] [North America]
Blindy (Ultimate Games) [eShop-only] [Europe] [North America]
Block-a-Pix Deluxe (Lightwood Games) [eShop-only] [Europe] [North America] [Japan]
Bloo Kid 2 (Headup Games) [eShop-only] [Europe] [North America]
Blood Waves (Sometimes You) [eShop-only] [Europe] [North America] [Japan]
Bloodstained: Ritual of the Night (505 Games) [Europe] [North America]
Boku to kanojo no Kenshuu Nisshi (Entergram) [eShop-only] [Japan]
Bomb Jack (Hamster, Arcade Archives) [eShop-only] [Europe] [North America] [Japan]
BombFall (Tackorama) [eShop-only] [Europe] [North America]
Bombfest (Whitethorn Digital) [eShop-only] [Europe] [North America]
Bonds of the Skies (Kemco) [eShop-only] [Europe] [North America] [Japan]
Book of Unwritten Tales 2 (The) (THQ Nordic) [Europe] [North America]
Boreal Blade (Frozenbyte) [eShop-only] [Europe] [North America]
Bot Vice (DYA GAMES) [eShop-only] [Europe] [North America]
Boulder Dash – 30th Anniversary (Worker Bee) [eShop-only] [Japan]
Bouncy Bob 2 (Ultimate Games) [eShop-only] [Europe] [North America]
Bouncy Bullets (Ratalaika Games) [eShop-only] [Europe] [North America]
Bow to Blood: Last Captain Standing (Tribetoy) [eShop-only] [Europe] [North America]
Bowling (Sabec) [eShop-only] [Europe] [North America]
Box Align (QUByte Interactive) [eShop-only] [Europe] [North America]
BoxBoy! + BoxGirl! (Nintendo) [eShop-only] [Europe] [North America] [Japan]
Boxing Champs (Raz Games) [eShop-only] [Europe] [North America]
Bradwell Conspiracy (The) (Bossa Studios) [eShop-only] [Europe] [North America]
Brain Training for Nintendo Switch (Nintendo) [Europe] [Japan]
Braveland Trilogy (Ellada Games) [eShop-only] [Europe] [North America]
Brawl Brothers (Nintendo) [Nintendo Switch Online] [Europe] [North America] [Japan]
Breath of Fire (Nintendo) [Nintendo Switch Online] [Europe] [North America] [Japan]
Breath of Fire 2 (Nintendo) [Nintendo Switch Online] [Europe] [North America] [Japan]
Breathing Fear (Drageus Games) [eShop-only] [Europe] [North America]
Brothes Conflict Precious Baby for Nintendo Switch (Idea Factory) [Japan]
Brothers: A Tale of Two Sons (505 Games) [eShop-only] [Europe] [North America]
Brunch Club (Yogcast) [eShop-only] [Europe] [North America] [Japan]
Bubble Bobble 4 Friend (Taito) [Europe]
Bubble Cats Rescue (Cool Small Games) [eShop-only] [Europe] [North America]
Bubble Shooter DX (EntwicklerX) [eShop-only] [Europe] [North America]
Bubsy: Paws on Fire (UFO Interactive) [Europe] [North America]
Build a Bridge! (BoomBit Games) [eShop-only] [Europe] [North America]
Bullet Battle Evolution (Troooze) [eShop-only] [Europe] [North America] [Japan]
Bulletstorm: Duke of Switch Edition (Gearbox Publishing) [eShop-only] [Europe] [North America]
Burger Chef Tycoon (Baltoro Games) [eShop-only] [Europe] [North America]
BurgerTime Party! (G-Mode) [Europe] [North America] [Japan]
Bury me, my Love (Plug In Digital) [eShop-only] [Europe] [North America]
Bus Fix 2019 (Ultimate Games) [eShop-only] [Europe] [North America]
Bustafellows (Nippon Cultural Broadcasting Extend) [Japan]
Buta san (Hamster, Arcade Archives) [eShop-only] [Europe] [North America] [Japan]
Button Button Up! (Circle Ent.) [eShop-only] [Europe] [North America]
Cadence of Hyrule – Crypt of the Necrodancer feat. The Legend of Zelda (Nintendo) [eShop-only] [Europe] [North America] [Japan]
Cafeteria Nipponica (Kairosoft) [eShop-only] [Europe] [North America] [Japan]
Caladrius Blaze (H2 Interactive) [eShop-only] [Europe] [North America] [Japan]
Caligula Effect: Overdose (The) (FuRyu) [Europe] [North America] [Japan]
Call of Cthulhu (Focus Home Interactive) [Europe] [North America]
Call of Juarez (Techland) [eShop-only] [Europe] [North America] [Japan]
Candleman (Indienova) [eShop-only] [Europe] [North America] [Japan]
Captain Cat (Hidden Trap) [eShop-only] [Europe] [North America]
Captain Star One (Flyhigh Works) [eShop-only] [Europe] [North America] [Japan]
Car Mayhem (Sabec) [eShop-only] [Europe] [North America]
Car Mechanic Manager (Ultimate Games) [eShop-only] [Europe] [North America]
Car Mechanic Simulator (ECC Games) [eShop-only] [Europe] [North America]
Car Mechanic Simulator Pocket Edition (Ultimate Games) [eShop-only] [Europe] [North America]
Car Trader (Ultimate Games) [eShop-only] [Europe] [North America]
Cardfight!! Vanguard EX (FuRyu) [Japan]
Cardpocalypse (Versus Evil) [eShop-only] [Europe] [North America]
Case Animatronics (OOO Vainat) [eShop-only] [Europe] [North America]
Castle Crashers Remastered (The Behemoth) [eShop-only] [Europe] [North America]
Castle of no Escape 2 (QubicGames) [eShop-only] [Europe] [North America]
Castlevania Anniversary Collection (Konami) [eShop-only] [Europe] [North America] [Japan]
Cat Quest II (PQube) [eShop-only] [Europe] [North America] [Japan]
Catan (Asmodée Digital) [eShop-only] [Europe] [North America]
Catch a Duck (Ultimate Games) [eShop-only] [Europe] [North America]
Caterpillar Royale Imomushi Wars DX (Starsign) [eShop-only] [Europe] [North America] [Japan]
Caveblazers (Yogcast) [eShop-only] [Europe] [North America] [Japan]
Cel Damage (Finish Line Games) [eShop-only] [Europe] [North America]
Chameleon (UFO Interactive) [eShop-only] [Europe] [North America] [Japan]
Chaos on Deponia (Daedalic GmbH) [eShop-only] [Europe] [North America]
Chicken Rider (Ultimate Games) [eShop-only] [Europe] [North America]
Chiki-Chiki Boxy Pro Wrestling (The Pocket Company) [eShop-only] [Europe] [North America] [Japan]
Children of Morta (11 bit studios) [Europe] [North America]
Childs Sight (The) (Forever Entertainment) [eShop-only] [Europe] [North America] [Japan]
Chime Sharp (Chilled Mouse) [eShop-only] [Europe] [North America]
Chocobo's Mystery Dungeon: Every Buddy! (Square-Enix) [Europe] [North America] [Japan]
Chop (QubicGames) [eShop-only] [Europe] [North America]
Chop is Dish (Victory Road) [eShop-only] [Europe] [North America]
Chrome Squad (Plug In Digital) [eShop-only] [Europe] [North America]
Chrono Clash: Fantasy Tactics (Tyler Projects) [eShop-only] [North America]
Church in the Darkness (The) (Fellow Traveller) [eShop-only] [Europe] [North America] [Japan]
Cinderella – An Interactive Fairytale (Golden Orb) [eShop-only] [Europe] [North America]
Cinders (Crunching Koalas) [eShop-only] [Europe] [North America]
Circuits (Hidden Trap) [eShop-only] [Europe] [North America]
Citizens of Space (SEGA) [eShop-only] [Europe] [North America]
City Connection (Nintendo) [Nintendo Switch Online] [Europe] [North America] [Japan]
City of Brass (Uppercut Games) [eShop-only] [Europe] [North America]
Clannad (Prototype) [Europe] [North America] [Japan]
Classic Games Collection Vol. 1 (Baltoro Games) [eShop-only] [Europe] [North America]
Claybook (Second Order) [eShop-only] [Europe] [North America]
Clock Simulator (Kool2Play) [eShop-only] [Europe] [North America]
CLOCK ZERO ~Shuuen no Ichibyou~ Devote (Idea Factory) [Japan]
Close to the Sun (Wired Productions) [Europe] [North America]
Clu Clu Land (Nintendo) [Nintendo Switch Online] [Europe] [North America] [Japan]
Clu Clu Land (Hamster, Arcade Archives) [eShop-only] [Europe] [North America] [Japan]
Clumsy Rush (RedDeerGames) [eShop-only] [Europe] [North America]
Collide-a-Ball (Starsign) [eShop-only] [Europe] [North America] [Japan]
Color.Motif Deluxe (Kodobur Yazilim) [eShop-only] [Europe]
Combat Core (MABManZ) [eShop-only] [Europe] [North America]
Commander Keen: Keen in Keen Dreams (Lone Wolf Technology) [eShop-only] [Europe] [North America]
Community Inc. (tinyBuild Games) [eShop-only] [Europe] [North America]
Construction Machines Simulator (SimFabric) [eShop-only] [Europe] [North America]
Constructor Plus (System 3 Software) [eShop-only] [Europe] [North America]
Construction Simulator 2 US – Console Edition (astragon) [eShop-only] [Europe] [North America] [Japan]
Contra Anniversary Collection (Konami) [eShop-only] [Europe] [North America] [Japan]
Contra: Rogue Corps (Konami) [Europe] [North America] [Japan]
Contraptions (Funbox Media) [eShop-only] [Europe] [North America]
Cook, Serve, Delicious! 2!! (Vertigo Gaming) [eShop-only] [Europe] [North America]
Corpse Party: Blood Drive (Marvelous) [eShop-only] [Europe] [North America]
Crane Game Toreba (CyberStep) [eShop-only] [Japan]
Crash Dummy (Funbox Media) [eShop-only] [Europe] [North America]
Crash Team Racing Nitro-Fueled (Activision) [Europe] [North America] [Japan]
Crashbots (Sometimes You) [eShop-only] [Europe] [North America]
Crazy Strike Bowling EX (CORECELL) [eShop-only] [Europe] [North America]
Crazy Zen Mini Golf (Onteca) [eShop-only] [Europe] [North America]
Creature in the Well (Flight School Studio) [eShop-only] [Europe] [North America]
Creepy Brawlers (Mega Cat Sutdios) [eShop-only] [Europe] [North America]
Creepy Road (GROOVYMILK) [eShop-only] [Europe] [North America]
Cricket 19 (Big Ant Studios) [Europe] [North America]
Croc's World 2 (Sprakelsoft) [eShop-only] [Europe] [North America] [Japan]
Croc's World 3 (Sprakelsoft) [eShop-only] [Europe] [North America] [Japan]
Croc's World Run (Sprakelsoft) [eShop-only] [Europe] [North America]
Crossniq+ (Future Memory) [eShop-only] [Europe] [North America]
CrunchTime (Navila Software Japan) [eShop-only] [Europe] [North America] [Japan]
Cryogear (PolarityFlow.) [eShop-only] [Europe] [North America]
Crypt of the Serpent King (Rendercode Games) [eShop-only] [Europe] [North America]
Crystal Crisis (Nicalis) [Europe] [North America] [Japan]
Crystalis (Nintendo) [Nintendo Switch Online] [Europe] [North America] [Japan]
Cubixx (Ghostlight Games) [eShop-only] [Europe] [North America]
Cuphead (StudioMDHR) [eShop-only] [Europe] [North America] [Japan]
Cursed Castilla (Abylight) [eShop-only] [Europe] [North America] [Japan]
Cybarian: The Time Traveling Warrior (Ratalaika Games) [eShop-only] [Europe] [North America] [Japan]
Cyber Protocol (RedDeer Games) [eShop-only] [Europe] [North America]
Cytus α (Flyhigh Works) [Europe] [North America] [Japan]
D.C.4 ~Da Capo 4~ (Entergram) [Japan]
Daemon x Machina (Marvelous) [Europe] [North America] [Japan]
Daggerhood (Ratalaika Games) [eShop-only] [Europe] [North America] [Japan]
Damascus Gear Operation Osaka (Arc System Works) [eShop-only] [Europe] [North America] [Japan]
Damsel (Screwtape Studios) [eShop-only] [Europe] [North America] [Japan]
Dandy Dungeon – Legend of Brave Yamada – (Onion Games) [eShop-only] [Europe] [North America] [Japan]
Darius Cozmic Collection (Taito) [Japan]
Dark Devotion (The Arcade Crew) [eShop-only] [Europe] [North America] [Japan]
Dark Quest 2 (Brain Seal Entertainment) [eShop-only] [Europe] [North America]
Dark Veer (Forever Entertainment) [eShop-only] [Europe] [North America]
Darkest Hunters (Ultimate Games) [eShop-only] [Europe] [North America]
Darksiders II Deathinitive Edition (THQ Nordic) [Europe] [North America]
Darksiders Warmastered Edition (THQ Nordic) [Europe] [North America] [Japan]
Darkwood (Crunching Koalas) [eShop-only] [Europe] [North America]
Dauntless (Phoenix Labs) [eShop-only] [Europe] [North America] [Japan]
Dawn of Survivors (Wistone Entertainment) [eShop-only] [Europe] [North America]
Day and Night (Ridiculous Games) [eShop-only] [Europe] [North America]
DayD: Through Time (8Floor Games) [eShop-only] [Europe] [North America]
DC Universe Online (Daybreak Game Company) [eShop-only] [Europe] [North America]
Dead by Daylight (Behaviour Interactive) [Europe] [North America] [Japan]
Dead Dungeon (Drageus Games) [eShop-only] [Europe] [North America]
Dead in Vinland – True Viking Edition (Plug In Digital) [eShop-only] [Europe] [North America]
Dead or Alive Xtreme 3 Scarlet (Koei-Tecmo)
Dead or School (Studio Nanafushi) [Japan]
Deadlings (All in! Games) [eShop-only] [Europe] [North America] [Japan]
Deadly Fighter 2 (Cool Small Games) [eShop-only] [Europe] [North America]
Deathstate: Abyssal Edition (Bread Machine) [eShop-only] [North America]
Delta Squad (Ratalaika Games) [eShop-only] [Europe] [North America]
Demon's Crest (Nintendo) [Nintendo Switch Online] [Europe] [North America] [Japan]
Dead End Job (Headup Games) [eShop-only] [Europe] [North America] [Japan]
Deadly Premonition Origins (Toybox) [eShop-only] [Europe] [North America] [Japan]
Dear My Magical Boys (Caerux) [eShop-only] [Japan]
Death Coming (Zodiac Interactive) [eShop-only] [Europe] [North America] [Japan]
Deathtrap Dungeon Trilogy (Nomad Games) [eShop-only] [Europe] [North America] [Japan]
Decay of Logos (Rising Star Games) [eShop-only] [Europe] [North America] [Japan]
Deep Space Rush (Ratalaika Games) [eShop-only] [Europe] [North America]
Deer Drive Legends (Maximum Games) [eShop-only] [Europe] [North America]
Defend Your Castle (XGen Studios) [eShop-only] [Europe] [North America]
Defenders of Ekron: Definitive Edition (Chorus Worldwide) [eShop-only] [Europe] [North America] [Japan]
Defense Grid 2 (Hidden Path Entertainment) [eShop-only] [Europe] [North America]
Degrees of Separation (Modus Games) [eShop-only] [Europe] [North America] [Japan]
DELTARUNE Chapter 1 (8-4) [eShop-only] [Europe] [North America] [Japan]
Demolition Crew (xirBX) [eShop-only] [Europe] [North America]
Demon Crystal II -Knither- (The) (Regista) [eShop-only] [Japan]
Demon Pit (Digerati) [eShop-only] [Europe] [North America]
Demon's Tilt (Flarb) [eShop-only] [Europe] [North America] [Japan]
Deponia (Daedalic GmbH) [Europe] [North America]
Deponia Doomsday (Daedalic GmbH) [eShop-only] [Europe] [North America]
DESIRE remaster ver. (Red Flag Ship) [eShop-only] [Japan]
Desktop Dodgeball (SAT-BOX) [eShop-only] [Europe] [North America] [Japan]
Desktop Rugby (Sat-Box) [eShop-only] [Europe] [North America [Japan]
Destiny Connect: Tick-Tock Travelers (Nippon Ichi Software) [Europe] [North America] [Japan]
Detective Dolittle (Kurumi Entertainment) [eShop-only] [Europe] [North America]
Devil Engine (Dangen Entertainment) [eShop-only] [Europe] [North America] [Japan]
Devil Kingdom (DICO) [eShop-only] [Japan]
Devil May Cry (Capcom) [eShop-only] [Europe] [North America] [Japan]
Devil May Cry 2 (Capcom) [eShop-only] [Europe] [North America] [Japan]
Devious Dungeon 2 (Ratalaika Games) [eShop-only] [Europe] [North America] [Japan]
Diabolik Lovers Chaos Lineage (Idea Factory) [Japan]
Diabolik Lovers Grand Edition for Nintendo Switch (Idea Factory) [Japan]
Dig Dog (Wild Rooster) [eShop-only] [Europe] [North America]
Digimon Story Cyber Sleuth: Complete Edition (Bandai-Namco) [Europe] [North America] [Japan]
Ding Dong XL (Nickervision Studios) [eShop-only] [Europe] [North America]
Disaster Report 4 Plus: Summer Memories (Granzella) [Japan]
Disgaea 4 Complete + (Nippon Ichi Software) [Europe] [North America] [Japan]
Disney Classic Games: Aladdin and The Lion King (Disney Interactive) [Europe] [North America]
Disney Tsum Tsum Festival (Bandai-Namco) [Europe] [North America] [Japan]
Distraint: Deluxe Edition (Ratalaika Games) [eShop-only] [Europe] [North America] [Japan]
Distrust (Alawar) [eShop-only] [Europe] [North America]
Divine Ascent (Timothee Paez) [eShop-only] [Europe] [North America]
Divinity: Original Sin 2 – Definitive Edition (Larian Studios) [eShop-only] [Europe] [North America] [Japan]
Doggie Ninja Bakunetsu Strikers (Toydea) [eShop-only][Europe] [North America] [Japan]
Doggie Ninja The Golden Mission (toydea) [eShop-only] [Europe] [North America] [Japan]
Domiverse (Haunted Tie) [eShop-only] [Europe] [North America] [Japan]
Donkey Kong 3 (Hamster, Arcade Archives) [eShop-only] [Europe] [North America] [Japan]
Donkey Kong 3 (Nintendo) [Nintendo Switch Online] [Europe] [North America] [Japan]
Don't Sink (Hitcents) [eShop-only] [Europe] [North America]
Doodle God: Crime City (JoyBits) [eShop-only] [Europe] [North America]
Doodle God: Evolution (JoyBits) [eShop-only] [Europe] [North America]
Doom (1993) (Bethesda) [eShop-only] [Europe] [North America] [Japan]
Doom II (Classic) (Bethesda) [eShop-only] [Europe] [North America] [Japan]
Doom 3 (Bethesda) [eShop-only] [Europe] [North America]
Doom & Destiny (Heartbit) [eShop-only] [Europe] [North America]
Door Kickers: Action Squad (Killhouse Games) [eShop-only] [Europe] [North America] [Japan]
Doraemon Nobita no Getsumen Tansaki (FuRyu) [Japan]
Doraemon Story of Seasons (Bandai-Namco) [Japan] [Europe] [North America]
Double Cross (Graffiti Games) [eShop-only] [Europe] [North America]
Double Dragon (Nintendo) [Nintendo Switch Online] [Europe] [North America] [Japan]
Doughlings: Invasion (Hero Concept) [eShop-only] [Europe] [North America] [Japan]
Doukoku Soshite… (Red Flag Ship) [eShop-only] [Japan]
Down to Hell (Ultimate Games) [eShop-only] [Europe] [North America]
Downwell (Devolver Digital) [eShop-only] [Europe] [North America] [Japan]
Downtown Nekketsu Koushinkyoku: Soreyuke Daiundokai (Nintendo) [Nintendo Switch Online] [Europe] [North America] [Japan]
Dragon's Dogma: Dark Arisen (Capcom) [Europe] [North America] [Japan]
Dragon Marked for Death (Inti Creates) [Europe] [North America] [Japan]
Dragon Pinball (Headup Games) [eShop-only] [Europe] [North America] [Japan]
Dragon's Lair Trilogy (Digital Leisure) [eShop-only] [Europe] [North America]
Dragon Quest (Square-Enix) [eShop-only] [Europe] [North America] [Japan]
Dragon Quest II: The Seeds of Salvation (Square-Enix) [eShop-only] [Europe] [North America] [Japan]
Dragon Quest III: Luminaries of the Legendary Line (Square-Enix) [eShop-only] [Europe] [North America] [Japan]
Dragon Quest Monsters: Terry's Wonderland Retro (Square-Enix) [eShop-only] [Japan]
Dragon Quest Rivals (Square-Enix) [eShop-only] [Japan]
Dragon Quest XI S: Echoes of an Elusive Age Definitive (Square-Enix) [Europe] [North America] [Japan]
Dragon Snakes (My Next Games) [eShop-only] [Europe] [North America]
Drama Queen Murder (The) [eShop-only] [Europe] [North America]
Draw Chilly (Hypetrain Digital) [eShop-only] [Europe] [North America]
Drawgeon: Dungeons of Ink and Paper (Drageus Games) [eShop-only] [Europe] [North America]
Dream Daddy: A Dad Dating Simulator (Game Grumps) [eShop-only] [Europe] [North America]
DreamBall (JanduSoft) [eShop-only] [Europe] [North America]
Dreaming Canvas (Playstige Interactive) [eShop-only] [Europe] [North America]
DreamWorks Dragons Dawn of New Riders (Outright Games) [Europe] [North America]
Driving School Original (SC Ovilex Soft) [eShop-only] [Europe] [North America]
Drowning (Sometimes You) [eShop-only] [Europe] [North America]
Dual Brain Vol. 1: Calculation (D-O) [eShop-only] [Europe] [North America]
Duck Game (Adult Swim Games) [eShop-only] [Europe] [North America]
Duck Hunting Challenge (BoomBox) [eShop-only] [Europe] [North America]
Duck Life: Battle (Wix Games) [eShop-only] [Europe] [North America]
Duke of Defense (Hitcents) [eShop-only] [Europe] [North America]
Dungeon Diner ~Fushigina Meikyuu no Bukimina Ryouri~ (Caerux) [eShop-only] [Japan]
Dungeon Shooting (Starsign) [eShop-only] [North America] [Japan]
Dungeon Stars (Dungeon Stars) [eShop-only] [Europe] [North America]
Dungeon Warfare (Singlecore Games) [eShop-only] [Europe] [North America] [Japan]
Dungeons & Aliens (Arts Alliance) [eShop-only] [Europe] [North America]
Duped (No Moss) [eShop-only] [Europe] [North America]
Dusk Diver (PQube) [Europe] [North America] [Japan]
Dusty Raging Fist (PD Design Studio) [eShop-only] [Europe] [North America]
DYING: Reborn – Nintendo Switch Edition (Coconut Island Games) [eShop-only] [Europe] [North America] [Japan]
Dyna Bomb (7 Raven Studios) [eShop-only] [Europe] [North America]
EA Sports Fifa 20 Nintendo Switch Legacy Edition (Electronic Arts) [Europe] [North America] [Japan]
Eagle Island (Screenwave Media) [eShop-only] [Europe] [North America]
Earthfall: Alien Horde (Nimble) [eShop-only] [Europe] [North America]
EarthNight (Cleaversoft) [eShop-only] [Europe] [North America]
Edna & Harvey: Harvey's New Eyees (Daedalic GmbH) [ehop-only] [Europe] [North America]
Eggggg (Hyper Games) [eShop-only] [Europe] [North America]
Eiga Sumikko Gurashi Tobidasu Ehon to himitsu no ko Game de Asobou! Ehon no Sekai (Nippon Columbia) [Japan]
Eight-Minute Empire: Complete Edition (Acram) [eShop-only] [North America]
Electronic Super Joy (Hard Copy Games) [eShop-only] [Europe] [North America]
Elevator Action (Hamster, Arcade Archives) [eShop-only] [Europe] [North America] [Japan]
Elevator… to the moon! Turbo Championship Edition (Arcade Distillery) [eShop-only] [Europe] [North America]
Eliza (Alliance) [eShop-only] [Europe] [North America]
Ellen (JanduSoft) [eShop-only] [Europe] [North America]
Elli (BandanaKid) [eShop-only] [Europe] [North America] [Japan]
Enchanted in the Moonlight – Miyabi, Kyoga & Samon – (Voltage) [eShop-only] [North America] [Japan]
Enchanted in the Moonlight – Kiryu, Chikage & Yukinojo – (Voltage) [eShop-only] [North America] [Japan]
Epic Astro Story (Kairosoft) [eShop-only] [Europe] [North America] [Japan]
Epic Clicker Journey (Ultimate Games) [eShop-only] [Europe] [North America]
Escape from the Universe (CAT-astrophe Games) [eShop-only] [Europe] [North America]
ESP Ra.De. Ψ (M2) [Japan]
Estiman (Arts Alliance) [eShop-only] [Europe] [North America]
Eternal Card Game (Dire Wolf Digital) [eShop-only] [Europe] [North America]
Ethan: Meteor Hunter (Seaven Studio) [eShop-only] [Europe] [North America]
Etherborn (Altered Matter) [eShop-only] [Europe] [North America] [Japan]
European Conqueror X (Circle Ent.) [eShop-only] [Europe] [North America] [Japan]
Event Horizon (Drageus Games) [eShop-only] [Europe] [North America]
Even Horizon: Space Defense (Drageus Games) [eShop-only] [Europe] [North America]
Everdark Tower (Kemco) [eShop-only] [Europe] [North America] [Japan]
Everybody, Hearts! / Minna de Hearts (CELLNAVI) [eShop-only] [North America] [Japan]
Everything (David Oreilly) [eShop-only] [Europe] [North America] [Japan]
Evil Defenders (Crazy Panda) [eShop-only] [Europe] [North America]
Evoland Legendary Edition (Shiro Games) [eShop-only] [Europe] [North America]
Exception (Traxmaster Software) [eShop-only] [Europe] [North America]
Eyes of Ara (The) (100 Stones Interactive) [eShop-only] [Europe] [North America]
F-Zero (Nintendo) [Nintendo Switch Online] [Europe] [North America] [Japan]
Fable of Fairy Stones (Regista) [eShop-only] [Japan]
Fairy Fencer F Advent Dark Force (Idea Factory) [eShop-only] [Europe] [North America] [Japan]
Famicom Wars (Nintendo) [Nintendo Switch Online] [Europe] [North America] [Japan]
Family Tennis SP (Arc System Works) [eShop-only] [Europe] [North America] [Japan]
Family Tree (eastasiasoft) [eShop-only] [Europe] [North America] [Japan]
Fantasy Strike (Sirlin Games) [eShop-only] [Europe] [North America]
Far: Lone Sails (Mixtvision) [eShop-only] [Europe] [North America] [Japan]
Farabel (Drageus Games) [eShop-only] [Europe] [North America]
Farm Mystery (Ocean Media) [eShop-only] [Europe] [North America]
Farm Together (Milkstone Studios) [eShop-only] [Europe] [North America]
Farming Simulator 20 (Focus Home Interactive) [Europe] [North America]
Fat City (Heavy Iron Studios) [eShop-only] [Europe] [North America]
Fate/Extella LINK (Marvelous) [Europe] [North America] [Japan]
fault – milestone one (Sezkai Games) [eShop-only] [Europe] [North America] [Japan]
Fear of Traffic (BitService) [eShop-only] [Europe] [North America]
Feather (Samurai Punk) [eShop-only] [Europe] [North America] [Japan]
Felix the Reaper (Daedalic GmbH) [eShop-only] [Europe] [North America]
Fell Seal: Arbiter's Mark (1C Entertainment) [eShop-only] [Europe] [North America]
Feudal Alloy (Attu Games) [eShop-only] [Europe] [North America] [Japan]
FIA European Truck Racing Championship (Big Ben Interactive) [Europe] [North America] [Japan]
Fifty Words by POWGI (Lightwood Games) [eShop-only] [Europe] [North America]
Fight'N Rage (Blitworks) [eShop-only] [Europe] [North America]
Fimbul (EuroVideo Medien) [Europe] [North America]
Final Fantasy VII (Square-Enix) [eShop-only] [Europe] [North America] [Japan]
Final Fantasy VIII Remastered (Square-Enix) [eShop-only] [Europe] [North America] [Japan]
Final Fantasy IX (Square-Enix) [eShop-only] [Europe] [North America] [Japan]
Final Fantasy X / X-2 HD Remaster (Square-Enix) [Europe] [North America] [Japan]
Final Fantasy XII: The Zodiac Age (Square-Enix) [Europe] [North America] [Japan]
Fire Emblem (Nintendo) [Nintendo Switch Online] [Japan]
Fire Emblem: Three Houses (Nintendo) [Europe] [North America] [Japan]
Fin and the Ancient Mystery (Silesia Games) [eShop-only] [Europe] [North America]
Fishing: Barents Sea Complete Edition (astragon) [eShop-only] [Europe] [North America] [Japan]
Fishing Star World Tour (WFS) [eShop-only] [Europe] [North America] [Japan]
Fishing Universe Simulator (Forever Entertainment) [eShop-only] [Europe] [North America]
Five Nights at Freddy's (Clickteam) [eShop-only] [Europe] [North America]
Five Nights at Freddy's 2 (Clickteam) [eShop-only] [Europe] [North America]
Five Nights at Freddy's 3 (Clickteam) [eShop-only] [Europe] [North America]
Five Nights at Freddy's 4 (Clickteam) [eShop-only] [Europe] [North America]
Flan (AnelaGamesStudio) [eShop-only] [Europe] [North America] [Japan]
Flowers Shiki (Prototype) [Japan]
Flowlines VS (Baltoro Games) [eShop-only] [Europe] [North America]
Flying Girl Striker (Mediascape) [eShop-only] [Europe] [North America] [Japan]
Fobia (Eugene Lazebny) [eShop-only] [Europe] [North America]
Food Truck Tycoon (Baltoro Games) [eShop-only] [Europe] [North America]
Football Game (Ratalaika Games) [eShop-only] [Europe] [North America]
Football Heroes Turbo (Ruin Games) [eShop-only] [North America]
Football Manager 2020 Touch (SEGA) [eShop-only] [Europe] [North America]
For The King (Curve Digital) [eShop-only] [Europe] [North America]
Forager (Humble Bundle) [eShop-only] [Europe] [North America] [Japan]
Forbidden Arts (The) (Stingbot Games) [eShop-only] [Europe] [North America]
Forest Home (NextGen Reality) [eShop-only] [Europe] [North America]
Forever Forest (Fictive Studio) [eShop-only] [Europe] [North America]
Forgotten Tales – Day of the Dead (Joindots) [eShop-only] [Europe] [North America]
Forklift – The Simulation (Polygon Art) [eShop-only] [Europe] [North America]
Fort Boyard (Microids) [Europe]
FoxyLand (Forever Entertainment) [eShop-only] [Europe] [North America] [Japan]
Fractured Minds (Wired Productions) [eShop-only] [Europe] [North America] [Japan]
Frane: Dragon's Odyssey (Kemco) [eShop-only] [Europe] [North America] [Japan]
Freecell Battle King (Making) [eShop-only] [Europe] [North America] [Japan]
Freecell Solitaire (Vertical Reach) [eShop-only] [Europe] [North America]
Freecell Solitaire Deluxe (Baltoro Games) [eShop-only] [Europe] [North America]
Freedom Finger (Wide Right Interactive) [eShop-only] [Europe] [North America]
Friday the 13th: The Game Ultimate Slasher Edition (Gun Media) [Europe] [North America] [Japan]
Friend of Ringo Ishikawa (The) (Circle Ent.) [eShop-only] [Europe] [North America] [Japan]
Frogger (Hamster, Arcade Archives) [eShop-only] [Europe] [North America] [Japan]
Front Line (Hamster, Arcade Archives) [eShop-only] [Europe] [North America] [Japan]
Funny Bunny Adventures (Drageus Games) [eShop-only] [Europe] [North America]
Furu-Chara Friends: Hoppe-chan to Sanrio Characters (Neos) [Japan]

Furuki Yokijidai no Boukentan Ne (Daidai) [eShop-only] [Japan]

Furwind (JanduSoft) [eShop-only] [Europe] [North America] [Japan]
FutureGrind (Milkbag Games) [eShop-only] [Europe] [North America]
FUZE4 Nintendo Switch (FUZE Technologies) [eShop-only] [Europe]
Gabbuchi (h.a.n.d.) [eShop-only] [Europe] [North America] [Japan]
Galactic Defense Squadron (4MB Interactive) [eShop-only] [Europe] [North America]
Galak-Z: The Void: Deluxe Edition (Golem Entertainment) [eShop-only] [Europe] [North America]
Galaxy Champions TV (Silesia Games) [eShop-only] [Europe] [North America]
Game Paradise: Cruisin Mix Special (The) (City Connection) [Japan]
Ganbare! Super Strikers (Worker Bee) [eShop-only] [Japan]
Garage Mechanic Simulator (Ultimate Games) [eShop-only] [Europe] [North America]
Garfield Kart Furious Racing (Microids) [Europe] [North America]
Gato Roboto (Devolver Digital) [eShop-only] [Europe] [North America] [Japan]

Geki J Pachislot Hana Hana Matsuri! TOP 5 Seizoroi SP (Dorasu) [eShop-only] [Japan]

Geki Yaba Runner Anniversary Edition (QubicGames) [eShop-only] [Europe] [North America]
Gemini Arms (Regista) [eShop-only] [Japan]
Gems of War (505 Games) [eShop-only] [Europe] [North America]
Gemstone Keeper (Gamepopper) [eShop-only] [Europe] [North America]
Gensou Kissa Enchanté (Idea Factory) [Japan]
Gensou Skydrift (Unties) [eShop-only] [Europe] [North America] [Japan]
Gesen Love Plus. ~Plus Pengo!~ (mebius) [Japan]
Get Me Outta Here (QubicGames) [eShop-only] [Europe] [North America]
Ghost Blade HD (eastasiasoft) [eShop-only] [Europe] [North America] [Japan]
Ghost Parade (Aksys Games) [Europe] [North America]
Ghostbusters: The Video Game Remastered (Saber Interactive) [Europe] [North America] [Japan]
Ghoulboy (Dolores Ent.) [eShop-only] [Europe] [North America] [Japan]
Giga Wrecker Alt. (Rising Star Games) [eShop-only] [Europe] [North America] [Japan]
Gigantic Army (Storybird) [eShop-only] [Europe] [North America] [Japan]
Girls und Panzer: Dream Tank Match (Bandai-Namco) [Japan]
Glass Masquerade (Digerati) [eShop-only] [Europe] [North America]
Gleaner Heights (ManolidisAimilios) [eShop-only] [Europe] [North America]
Gnomes Garden: New Home (8Floor Games) [eShop-only] [Europe] [North America]
Gnomes Garden 2 (8Floor Games) [eShop-only] [Europe] [North America]
Gnomes Garden: Lost King (8Floor Games) [eShop-only] [Europe] [North America]
Go! Fish Go! (Cool Small Games) [eShop-only] [Europe] [North America]
Goat Simulator: The GOATY (Coffee Stain) [eShop-only] [Europe] [North America] [Japan]
GoatPunks (Mellifont Santiago) [eShop-only] [Europe] [North America]
God Eater 3 (Bandai-Namco) [Europe] [North America] [Japan]
Godly Corp (Ultimate Games) [eShop-only] [Europe] [North America]
Gods Remastered (Robot Riot) [eShop-only] [Europe] [North America]
Goethia (Appirits) [eShop-only] [Japan]
GoFishing 3D (Ultimate Games) [eShop-only] [Europe] [North America]
Goken (GIANTY) [eShop-only] [Europe] [North America] [Japan]
Golazo! (Klabater) [eShop-only] [Europe] [North America]
Golem Gates (Digerati) [eShop-only] [Europe] [North America]
Golf (Hamster, Arcade Archives) [eShop-only] [Europe] [North America] [Japan]
Golf (The) (D3 Publisher) [eShop-only] [Europe] [North America] [Japan]
Golf Peaks (7Levels) [eShop-only] [Europe] [North America] [Japan]
Goodbye Deponia (Daedalic Gmbh) [eShop-only] [Europe] [North America]
Goonya Fighter (Mutan) [eShop-only] [Europe] [North America] [Japan]
Gotta Protectors: Totsugeki Serenade (Ancient) [eShop-only] [Japan]
Grab Lab (Forever Entertainment) [eShop-only] [Europe] [North America]
Grand Brix Shooter (Intragames) [eShop-only] [Europe] [North America] [Japan]
Grand Prix Story (Kairosoft) [eShop-only] [Europe] [North America] [Japan]
Grandia HD Collection (GungHo America) [eShop-only] [Europe] [North America]
Grass Cutter – Mutated Lawns (Sometimes You) [eShop-only] [Europe] [North America]
Grave Keeper (Forever Entertainment) [eShop-only] [Europe] [North America]
Graveyard Keeper (tinyBuild Games) [eShop-only] [Europe] [North America] [Japan]
Gravity Duck (Ratalaika Games) [eShop-only] [Europe] [North America]
Greco's Hall of Kanji: Learn Japanese <Beginner> / Greco kara no Chousen-jou! Kanji no Yakata to Obaketachi Shougaku 1-nensei (Media5) [eShop-only] [Europe] [North America] [Japan]
Greco kara no Chousen-jou! Kanji no Yakata to Obaketachi Shougaku 2-nensei (Media5) [eShop-only] [Japan]
Greco kara no Chousen-jou! Kanji no Yakata to Obaketachi Shougaku 3-nensei (Media5) [eShop-only] [Japan]
Greco kara no Chousen-jou! Kanji no Yakata to Obaketachi Shougaku 4-nensei (Media5) [eShop-only] [Japan]
Greco kara no Chousen-jou! Kanji no Yakata to Obaketachi Shougaku 5-nensei (Media5) [eShop-only] [Japan]
Greco kara no Chousen-jou! Kanji no Yakata to Obaketachi Shougaku 6-nensei (Media5) [eShop-only] [Japan]
Green Video Game (Estacion Pi) [eShop-only] [Europe] [North America]
Grid Autosport (Codemasters) [eShop-only] [Europe] [North America] [Japan]
Grisaia Trilogy (The) (Prototype) [Europe] [North America] [Japan]
Groove Coaster Wai Wai Party!!!! (Taito) [Europe] [North America] [Japan]
Growtopia (Ubisoft) [eShop-only] [Europe] [North America]
Guess the Word (Ultimate Games) [eShop-only] [Europe] [North America]
Guilty Gear (Arc System Works [Europe] [North America] [Japan]
GUILTY GEAR XX ΛCORE PLUS R (Arc System Works) [Europe] [North America] [Japan]
Gun Gun Pixies (PQube) [Europe] [North America] [Japan]
Gunlord X (NGDEV) [eShop-only] [Europe] [North America] [Japan]
Gunma's Ambition -You and me are Gunma- (G-Mode) [eShop-only] [Europe] [North America] [Japan]
Gunman Clive HD Collection (Hörberg Productions) [eShop-only] [Europe] [North America] [Japan]
Gunpowder on The Teeth: Arcade (Forever Entertainment) [eShop-only] [Europe] [North America]
Guns of Mercy – Rangers Edition (Storybird) [eShop-only] [Europe] [North America] [Japan]
Gunvolt Chronicles: Luminous Avenger iX (Inti Creates) [Europe] [North America] [Japan]
Gurgamoth (QuantumAstroGuild) [eShop-only] [Europe] [North America] [Japan]
Gym Hero – Idle Fitness Tycoon (Ultimate Games) [eShop-only] [Europe] [North America]
Gyro Boss DX (Chequered Ink) [eShop-only] [Europe] [North America]
Habroxia (eastasiasoft) [eShop-only] [Europe] [North America] [Japan]
Hakuoki Shinkai: Tsukikage no Shou / Hakuoki Shinkai: Hoshikage no Shou (Idea Factory) [Japan]
Halcyon 6: Starbase Commander (Smiling Buddha Games) [eShop-only] [Europe] [North America]
Hamsterdam (Muse Games) [eShop-only] [Europe] [North America] [Japan]
Hanayaka Nari, Waga Ichizoku Gentou Nostalgie (Idea Factory) [Japan]
Hanayaka Nari Waga Ichizoku Modern Nostalgie (Idea Factory) [Japan]
Happy Animals Bowling (LLC ROOM710GAMES) [eShop-only] [Europe] [North America]
Happy Words (LAN – GAMES EOOD) [eShop-only] [Europe] [North America]
Hard West (Forever Entertainment) [eShop-only] [Europe] [North America]
Harukanaru Toki no Naka de 6 DX (Koei-Tecmo) [Japan]
Harvest Moon: Mad Dash (Natsume) [Europe] [North America]
Haunted: Halloween '86 (Mega Cat Studios) [eShop-only] [Europe] [North America]
Headsnatchers (Iceberg Interactive) [eShop-only] [Europe] [North America]
Headball Soccer Deluxe (Cool Small Games) [eShop-only] [Europe] [North America]
Headliner: NoviNews (Unbound Creations) [Europe] [North America] [Japan]
Headspun (Wales Interactive) [eShop-only] [Europe] [North America]
Heave Ho (Devolver Digital) [eShop-only] [Europe] [North America] [Japan]
Hell is Other Demons (Kongregate) [eShop-only] [Europe] [North America]
Hell Warders (PQube) [eShop-only] [Europe] [North America] [Japan]
Hellblade: Senua's Sacrifice (Ninja Theory) [eShop-only] [Europe] [North America]
Hellmut: The Badass from Hell (2tainment) [eShop-only] [Europe] [North America]
Hero Express (Fantastico Studios) [eShop-only] [Europe] [North America]
Heroes Trials (Ratalaika Games) [eShop-only] [Europe] [North America] [Japan]
Heroine Anthem Zero Episode 1 (Winking) [eShop-only] [Europe] [North America] [Japan]
Hexa Gravity (Forsaken Games) [eShop-only] [Europe] [North America]
Hexa Maze (Treva) [eShop-only] [Europe] [North America]
Hexagroove: Tactical DJ (Ichigoichie) [eShop-only] [Europe] [North America] [Japan]
Hidden (Sabec) [eShop-only] [Europe] [North America]
High Noon Revolver (Keybol Games) [eShop-only] [Europe] [North America]
Himno (Ratalaika Games) [eShop-only] [Europe] [North America]
History 2048 (Run-Down Games) [eShop-only] [Europe] [North America]
Hive Jump (Graphite Lab) [eShop-only] [Europe] [North America]
Hob: The Definitive Edition (Perfect World) [eShop-only] [Europe] [North America] [Japan]
Hoggy2 (Ratalaika Games) [eShop-only] [Europe] [North America]
holedown (webbfarbror) [eShop-only] [Europe] [North America]
Holy Potatoes! We're In Space?! (Rising Star Games) [eShop-only] [Europe] [North America]
Home Sheep Home: Farmageddon Party Edition (Aardman Animations) [eShop-only] [Europe] [North America]
Home Escape (Pat-o-logic Studio) [eShop-only] [Europe] [North America]
Homo Machina (ARTE Experience) [eShop-only] [Europe] [North America]
Hook (Rainbow Train) [eShop-only] [Europe] [North America]
Hookbots (Tree Interactive) [eShop-only] [Europe] [North America]
HoPiKo (Merge Games) [eShop-only] [Europe] [North America]
Hopping Girl Kohane: Jumping Kingdom -Kurousagi no Hime- (D-O) [eShop-only] [North America] [Japan]
Hotel Dracula (Ultimate Games) [eShop-only] [Europe] [North America]
Hotline Miami Collection (Devolver Digital) [eShop-only] [Europe] [North America]
House of Da Vinci (The) (Blue Brain Games) [eShop-only] [Europe] [North America]
House of Golf (Atomicom) [eShop-only] [Europe] [North America]
Hue (Curve Digital) [eShop-only] [Europe] [North America] [Japan]
Human Rocket Person (2nd Studio) [eShop-only] [Europe] [North America]
Hungry Baby: Party Treats (QubicGames) [eShop-only] [Europe] [North America]
Hyper Sports (Hamster, Arcade Archives) [eShop-only] [Europe] [North America] [Japan]
Hyperdrive Massacre (34BigThings) [eShop-only] [Europe] [North America]
Hyperforma (HeroCraft) [eShop-only] [Europe] [North America]
Hyperide (Kool2Play) [eShop-only] [Europe] [North America]
Hyperlight Ultimate (CatfishBlues Games) [eShop-only] [Europe] [North America]
I wanna fly (Ultimate Games) [eShop-only] [Europe] [North America]
Ice Age: Scrat's Nutty Adventure (Outright Games) [Europe] [North America]
Ice Climber (Hamster, Arcade Archives) [eShop-only] [Europe] [North America] [Japan]
If My Heart Had Wings (Moenovel) [eShop-only] [Europe] [North America] [Japan]
IHUGU (Kool2Play) [eShop-only] [Europe] [North America]
Ikari Warriors (Hamster, Arcade Archives) [eShop-only] [Europe] [North America] [Japan]
Illusion of L'Phalcia (Kemco) [eShop-only] [Europe] [North America] [Japan]
Image Fight (Hamster, Arcade Archives) [eShop-only] [Europe] [North America] [Japan]
Impossible Mission (System 3 Software) [eShop-only] [Europe] [North America]
In The Hunt (Hamster, Arcade Archives) [eShop-only] [Europe] [North America] [Japan]
In-Vert (Victory Road) [eShop-only] [Europe] [North America]
Incredible Mandy (Circle Ent.) [eShop-only] [Europe] [North America]
Inferno 2 (2Awesome Studio) [eShop-only] [Europe]
Inferno Climber: Reborn (Arc System Works) [eShop-only] [Europe] [North America] [Japan]
Inops (ZRZStudio) [eShop-only] [North America]
Inside My Radio (Seaven Studio) [eShop-only] [Europe] [North America]
Instant Sports (Plug In Digital) [eShop-only] [Europe] [North America]
Into the Dead 2 (Versus Evil) [eShop-only] [Europe] [North America]
Invasion of Alien X – Earth in Crisis (Double Drive Games) [eShop-only] [Europe] [North America] [Japan]
Inventioneers (Filimundus) [eShop-only] [Europe] [North America]
Invisigun Reloaded (Sombr Studio) [eShop-only] [Europe] [North America] [Japan]
Iron Crypticle (Tikipod) [eShop-only] [Europe] [North America]
Iron Snout (Ratalaika Games) [eShop-only] [Europe] [North America]
Irony Curtain: From Matryoshka with Love (Artifex Mundi) [eShop-only] [Europe] [North America]
Is It Wrong to Try to Pick Up Girls in a Dungeon? Infinite Combatte (mages.) [Japan]
Ise Shima Mystery Annai: Itsuwari no Kuro Shinju (Flyhigh Works) [eShop-only] [Japan]
Island Maze (Drageus Games) [eShop-only] [Europe] [North America]
Isoland (ORENDA) [eShop-only] [Europe] [North America] [Japan]
Isoland 2 – Ashes of Time (ORENDA) [eShop-only] [Europe] [North America] [Japan]
Istanbul (Acram) [eShop-only] [Europe] [North America]
Ittle Dew (Ludosity) [eShop-only] [Europe] [North America]
izneo (izneo) [eShop-only] [Europe] [North America]
Jackbox Party Pack 6 (The) (Jackbox Games) [eShop-only] [Europe] [North America]
JackQuest: The Tale of the Sword (Blowfish Studios) [eShop-only] [Europe] [North America] [Japan]
Jakou no Lyla ~Trap of Mask~ (Idea Factory) [Japan]
James Pond Codename: RoboCod (System 3 Software) [eShop-only] [Europe] [North America]
Jamestown+ (Final Form Games) [eShop-only] [Europe] [North America]
JDM Racing (Nikita Alexeevich) [eShop-only] [Europe] [North America]
Jet Kave Adventure (7Levels) [eShop-only] [Europe] [North America] [Japan]
Jets'n'Guns (Rake in Grass) [eShop-only] [Europe] [North America]
Jewel Rotation (Sprakelsoft) [eShop-only] [Europe] [North America]
JigSaw Solace (Playstige Interactive) [eShop-only] [Europe] [North America]
Jikkyou Powerful Pro Yakyuu (Konami) [Japan]
Jim is Moving Out! (Cinemax) [eShop-only] [Europe] [North America]
Jinrui no Minna-sama e (Nippon Ichi Software) [Japan]
Joe & Mac 2: Lost in the Tropics (Nintendo) [Nintendo Switch Online] [Europe] [North America] [Japan]
Joe Jump (Forsaken Games) [eShop-only] [Europe] [North America]
Johnny Turbo's Arcade: Fighter's History (FTE Games) [eShop-only] [Europe] [North America]
Johnny Turbo's Arcade: Joe and Mac Returns (FTE Games) [eShop-only] [Europe] [North America]
Johnny Turbo's Arcade Super Real Darwin (FTE Games) [eShop-only] [Europe] [North America]
Journey to Silus (Nintendo) [Nintendo Switch Online] [Europe] [North America] [Japan]
Joy Mech Fight (Nintendo) [Nintendo Switch Online] [Japan]
Juicy Realm (X.D. Network) [eShop-only] [Europe] [North America] [Japan]
Jumanji: The Video Game (Outright Games) [Europe] [North America]
JumpHead: Battle4Fun! (Light Maze) [eShop-only] [Europe] [North America]
Jungle Z (Rising Win Tech.) [eShop-only] [Europe] [North America] [Japan]
Junior League Sports – Basketball (Funbox Media) [eShop-only] [Europe]
Junior League Sports – Ice Hockey (Funbox Media) [eShop-only] [Europe]
Junior League Sports – Soccer (Funbox Media) [eShop-only] [Europe]
Junk Planet (Happinet Corporation) [eShop-only] [Europe] [North America] [Japan]
Jurassic Excite (Big Boys Studio) [eShop-only] [Europe] [North America] [Japan]
Just Black Jack (Run-Down Games) [eShop-only] [Europe] [North America]
Just Dance 2020 (Ubisoft) [Europe] [North America]
Just Ignore Theme (Ratalaika Games) [eShop-only] [Europe] [North America]
Kaeru Hata DE Tsukamaete ☆彡 (Takuyo) [Japan]
Kaiju Khaos (Pocketmoneygames) [eShop-only] [Europe] [North America]
Kaminazo Mirai kara no Omoide (Delightworks) [Japan]
Karate Champ (Hamster, Arcade Archives) [eShop-only] [Europe] [North America] [Japan]
Katakoi Contrast: Collection of Branch (Idea Factory) [Japan]
Katana Zero (Devolver Digital) [eShop-only] [Europe] [North America] [Japan]
Keotoshi! Treasure Hunter (Unties) [eShop-only] [Japan]
Kiai Resonance (Timothee Paez) [eShop-only] [Europe] [North America] [Japan]
Kid Icarus (Nintendo) [Nintendo Switch Online] [Europe] [North America] [Japan]
Kill la Kill -IF- (Arc System Works) [Europe] [North America] [Japan]
Killer Queen Black (Liquid Bit) [Europe] [North America]
Kine (Chump Squad) [eShop-only] [Europe] [North America]
King of Fighters 2003 (Hamster, ACA NeoGeo) [eShop-only] [Europe] [North America] [Japan]
King's Bird (The) (Graffiti Games) [eShop-only] [Europe] [North America]
Kirby Super Star (Nintendo) [Nintendo Switch Online] [Europe] [North America] [Japan]
Kirby's Adventure (Nintendo) [Nintendo Switch Online] [Europe] [North America] [Japan]
Kirby's Dream Course (Nintendo) [Nintendo Switch Online] [Europe] [North America] [Japan]
Kirby's Dream Land 3 (Nintendo) [Nintendo Switch Online] [Europe] [North America] [Japan]
Kissed by the Baddest Bidder (Voltage) [eShop-only] [North America] [Japan]
Kizuna Encounter (Hamster, ACA NeoGeo) [eShop-only] [Europe] [North America] [Japan]
Klondike Solitaire (Baltoro Games) [eShop-only] [Europe] [North America]
Knight & the Dragon (the) (Naps Team) [eShop-only] [Europe] [North America]
Knives Out (NetEase Games) [eShop-only] [Japan]
Knowledge Trainer: Trivia (the binary family) [eShop-only] [Europe] [North America]
Koisuru Otometo Shugo no Tate ~Bara no Seibo~ (Entergram) [eShop-only] [Japan]
Koral (Carlos Coronado) [eShop-only] [Europe] [North America] [Japan]
Kotodama: The 7 Mysteries of Fujisawa [Europe] [North America]
Kung-Fu Heroes / Super Chinese (Nintendo) [Nintendo Switch Online] [Europe] [North America] [Japan]
KYUB (NextNinja) [eShop-only] [Europe] [North America] [Japan]
La Corda d'Oro Octave (Koei-Tecmo) [Japan]
La Reine des Fleurs for Nintendo Switch (Idea Factory) [Japan]
La-Mulana 2 (Playism) [Japan]
Labyrinth of the Witch (Orange Cube) [eShop-only] [Europe] [North America] [Japan]
Langrisser I & II (Kadokawa Games) [Japan]
Lanternium (Victory Road) [eShop-only] [Europe] [North America]
Laser Kitty Pow Pow (QubicGames) [eShop-only] [Europe] [North America]
Last Door – Complete Edition (The) [eShop-only] [Europe] [North America]
Last Fight (Joindots) [eShop-only] [Europe]
Last Remnant Remastered (The) (Square-Enix) [eShop-only] [Europe] [North America] [Japan]
League of the Shield (NoobO Games) [eShop-only] [Europe] [North America]
Left-Right: The Mansion (Triple Boris) [eShop-only] [Europe] [North America]
Legend of Dark Witch (The) (Inside System) [eShop-only] [Europe] [North America] [Japan]
Legend of Heroes: Akatsuki no Kiseki Mobile (The) (Userjoy Japan) [eShop-only] [Japan]
Legend of Kage (The) (Hamster, Arcade Archives) [eShop-only] [Europe] [North America]
Legend of the Skyfish (Ratalaika Games) [eShop-only] [Europe] [North America]
Legend of the Tetrarchs (Kemco) [eShop-only] [Europe] [North America] [Japan]
Legend of Zelda: A Link to the Past (The) (Nintendo) [Nintendo Switch Online] [Europe] [North America] [Japan]
Legend of Zelda: Link's Awakening (The) (Nintendo) [Europe] [North America] [Japan]
LEGO Jurassic World (WB Games) [Europe] [North America] [Japan]
LEGO Movie 2 Videogame (WB Games) [eShop-only] [Europe] [North America] [Japan]
Legrand Legacy: Tale of the Fatebounds (Another Indie Studio) [eShop-only] [Europe] [North America]
Leisure Suit Larry – Wet Dreams Don't Cry (Assemble Entertainment) [eShop-only] [Europe] [North America]
Let's Go Nuts (Devjuice) [eShop-only] [Europe] [North America]
Let's Sing 2020 (Koch Media) [Europe]
Let's Sing Country (Koch Media) [North America]
Lethal League Blaze (Team Reptile) [Europe] [North America] [Japan]
Lethis – Path of Progress (Plug In Digital) [eShop-only] [Europe] [North America] [Japan]
Light Tracer (Beep) [eShop-only] [Europe] [North America] [Japan]
Lightseekers (Playfusion) [eShop-only] [Europe] [North America]
Lines Infinite (Nestor Yavorskyy) [eShop-only] [Europe] [North America]
Lines X (Nestor Yavorskyy) [eShop-only] [Europe] [North America]
Link-a-Pix Deluxe (Lightwood Games) [eShop-only] [Europe] [North America] [Japan]
Little Acre (The) (Pewter Games Studios) [eShop-only] [Europe] [North America]
Little Bit War (Mediascape) [eShop-only] [Europe] [North America] [Japan]
Little Briar Rose (Elf Games) [eShop-only] [Europe] [North America]
Little Racer (All in! Games) [eShop-only] [Europe] [North America] [Japan]
Little Shopping (Ultimate Games) [eShop-only] [Europe] [North America]
Little Town Hero (Game Freak) [eShop-only] [Europe] [North America] [Japan]
Long Journey Home (The) (Daedalic GmbH) [eShop-only] [Europe] [North America]
Lord of the Rings: Adventure Card Game (The) (Asmodée Digital) [eShop-only] [Europe] [North America]
Lost Artifacts: Soulstone (8Floor Games) [eShop-only] [Europe] [North America]
Lost Castle (Another Indie Studio) [eShop-only] [Europe] [North America] [Japan]
Lost King's Lullaby (Avance) [eShop-only] [Europe] [North America]
Lost Light of Sisu (The) (Solvarg) [eShop-only] [Europe] [North America]
Lost Orbit: Terminal Velocity (PixelNAUTS Games) [eShop-only] [Europe] [North America]
Lots of Slots (Dispatch Games) [eShop-only] [Europe] [North America]
LOVE (Mokuzai Studio) [eShop-only] [Europe] [North America]
Lovecraft's Untold Stories (BLG-Publishing) [eShop-only] [Europe] [North America]
Lucah: Born of a Dream (Syndicate Atomic) [eShop-only] [North America]
Luigi's Mansion 3 (Nintendo) [Europe] [North America] [Japan]
Lust for Darkness (SimFabric) [eShop-only] [Europe] [North America]
Lyrica (Cosen) [eShop-only] [Europe] [North America] [Japan]
M.A.C.E. Tower Defense (EntwicklerX) [eShop-only] [Europe] [North America]
Mable & The Wood (Graffiti Games) [eShop-only] [Europe] [North America]
Machi Knights: Blood Bagos (CFK) [eShop-only] [Europe] [North America] [Japan]
Macho de Pon!ZZ (Sting!) [eShop-only] [Japan]
Mad Bullets (isTom Games) [eShop-only] [Europe] [North America]
Mad Games Tycoon (Toplitz Productions) [eShop-only] [Europe] [North America]
Maddening Euphoria (Chequered Ink) [eShop-only] [North America]
Mages of Mystralia (Borealys Games) [eShop-only] [Europe] [North America] [Japan]
Magic Nations (PrimeBit Games) [eShop-only] [Europe] [North America]
Mah-jongg Puzzle Pai-Sen (Hautecouture) [eShop-only] [North America] [Japan]
Mahjong Stories: Vampire Romance (JetDogs) [eShop-only] [Europe] [North America]
Mainlining (Merge Games) [eShop-only] [Europe] [North America]
Manga Works (The) (Kairosoft) [eShop-only] [Europe] [North America] [Japan]
Marble Power Blast (EntwicklerX) [eShop-only] [Europe] [North America]
Marblelous Animals (BLG-Publishing) [eShop-only] [Europe] [North America]
March to a Million (Kemco) [eShop-only] [Europe] [North America] [Japan]
Mario & Sonic at the Olympic Games Tokyo 2020 (SEGA) [Europe] [North America] [Japan]
Marisa to Alice no Trap Tower (Mediascape) [eShop-only] [Japan]
Mars or Die! (34BigThings) [eShop-only] [Europe] [North America] [Japan]
Mars Power Industries (SONKA) [eShop-only] [Europe] [North America]
Marvel Ultimate Alliance 3 (Nintendo) [Europe] [North America] [Japan]
Mary Skelter 2 (Idea Factory) [Europe] [North America] [Japan]
Masquerada: Songs and Shadows (Ysbryd Games) [eShop-only] [Europe] [North America]
Mat Mania Exciting Hour (Hamster, Arcade Archives) [e-Shop-only] [Europe] [North America] [Japan]
Meanders (FrancescoZacchini) [eShop-only] [Europe] [North America]
Mecho Wars: Desert Ashes (Arcade Distillery) [eShop-only] [Europe] [North America]
Mechstermination Force (Hörberg Productions) [eShop-only] [Europe] [North America] [Japan]
Mega Mall Story (Kairosoft) [eShop-only] [Europe] [North America] [Japan]
Megaquarium (Auroch Digital) [Europe] [North America] [Japan]
Mei Tantei Conan: Skateboard Kaito Kid to Shinpi no Hihou (TMS Entertainment) [eShop-only] [Europe]
Mekabolt (Ratalaika Games) [eShop-only] [Europe] [North America]
Melbits World (Plug In Digital) [eShop-only] [Europe] [North America]
Memories Off -Innocent Fille- for Dearest (MAGES.) [Japan]
Metaloid: Origin (7 Raven Studios) [eShop-only] [Europe] [North America]
Meow Motors (ArtVostok) [eShop-only] [Europe] [North America]
Merchants of Kaidan (Forever Entertainment) [eShop-only] [Europe] [North America]
Mercury Race (Herrero) [eShop-only] [Europe] [North America] [Japan]
Metagal (Ratalaika Games) [eShop-only] [Europe] [North America] [Japan]
Midnight Evil (Draw Distance) [eShop-only] [Europe] [North America]
Mighty Switch Force! Collection (WayForward) [eShop-only] [Europe] [North America]
MilkChoco (GameParadiso) [eShop-only] [Europe] [North America] [Japan]
Milkmaid of the Milky Way (Machineboy) [eShop-only] [Europe] [North America]
Mimic Hunter (Angry Cat) [eShop-only] [Europe] [North America]
Mims Beginning (The) (Ultimate Games) [eShop-only] [Europe] [North America]
Mindball Play (Interactive IP) [eShop-only] [Europe] [North America] [Japan]
Minefield (Vertical Reach) [eShop-only] [Europe] [North America]
Minefield (Kodobur Yazilim) [eShop-only] [Europe] [North America]
Miner Warfare (Heartbit) [eShop-only] [Europe] [North America]
Minesweeper Genius (Blowfish Studios) [eShop-only] [Europe] [North America]
Mini Trains (QubicGames) [eShop-only] [Europe] [North America]
Miniature – The Story Puzzle (Run-Down Games) [eShop-only] [Europe] [North America]
Minna de Kuuki Yomi (G-Mode) [eShop-only] [Europe] [North America] [Japan]
Minna de Sokoban (Unbalance) [eShop-only] [Japan]
Minna no Doubutsu Shougi / Dobutsu Shogi World (Silverstar Japan) [Europe] [North America] [Japan]
Minna no Othello (Unbalance) [eShop-only] [Japan]
Mirror (SakuraGame) [eShop-only] [Europe] [North America] [Japan]
Mistover (Krafton) [Europe] [North America] [Japan]
Moai VI: Unexpected Guests (Joindots) [eShop-only] [Europe] [North America]
Mochia Girl (Mediascape) [eShop-only] [Japan]
Mochi Mochi Boy (Ratalaika Games) [eShop-only] [Europe] [North America]
MODEL Debut #nicola (FuRyu) [Japan]
Modern Combat: Blackout (Gameloft) [eShop-only] [Europe] [North America] [Japan]
Modern Tales: Age of Inventions (Artifex Mundi) [eShop-only] [Europe] [North America]
Moe Chronicle Hyper (Compile Heart) [eShop-only] [Europe] [North America] [Japan]
Moe Crystal Hyper (Compile Heart) [eShop-only] [Japan]
Molecats (Vidroid) [eShop-only] [Europe] [North America]
Momodora: Reverie Under the Moonlight (DANGEN Entertainment) [eShop-only] [Europe] [North America] [Japan]
Monaco: Complete Edition (Pocketwatch Games) [eShop-only] [Europe] [North America]
Monkey Barrels (Good-Feel) [eShop-only] [Europe] [North America] [Japan]
Monkey Business (Sabec) [eShop-only] [Europe] [North America]
Monkey Wall (COSEN) [eShop-only] [Europe] [North America] [Japan]
Monochrome Order (Kemco) [eShop-only] [Europe] [North America] [Japan]
Mononoke Slashdown (Arc System Works) [eShop-only] [Europe] [North America] [Japan]
Monster Bugs Eat People (QubicGames) [eShop-only] [Europe] [North America]
Monster Dynamite (TREVA) [eShop-only] [Europe] [North America]
Monster Energy Supercross – The Official Videogame 2 (Milestone) [Europe] [North America]
Monster Jam Steel Titans (THQ Nordic) [Europe] [North America]
Monster Puzzle (Forsaken Games) [eShop-only] [Europe] [North America]
Monster Rancher (Koei-Tecmo) [eShop-only] [Japan]
Monster Slayers (Digerati) [eShop-only] [Europe] [North America]
Monument Builders Rushmore (Microids) [eShop-only] [Europe] [North America]
moon (Onion Games) [eShop-only] [Europe] [North America] [Japan]
Moon Cresta (Hamster, Arcade Archives) [eShop-only] [Europe] [North America] [Japan]
Mortal Kombat 11 (WB Games) [eShop-only] [Europe] [North America]
MotoGP 19 (Milestone) [eShop-only] [Europe] [North America] [Japan]
Moto Rush GT (Baltoro Games) [eShop-only] [Europe] [North America]
Motorsport Manager for Nintendo Switch (Curve Digital) [eShop-only] [Europe] [North America]
Motto! New Puzzmatsu-san ~Shinpin Sotsugyou Keikaku~ (D3 Publisher) [Japan]
Moujuutsuukai to Ouji-sama ~ Flower& Snow ~ for Nintendo Switch (Idea Factory) [Japan]
Mountain Rescue Simulator (UIG Entertainment) [eShop-only] [Europe] [North America]
Mr Blaster (Forever Entertainment) [eShop-only] [Europe] [North America]
Mr. Goemon (Hamster, Arcade Archives) [eShop-only] [Europe] [North America] [Japan]
Munchkin: Quacked Quest (Asmodée Digital) [eShop-only] [Europe] [North America]
Muse Dash (X.D. Network) [eShop-only] [Europe] [North America] [Japan]
Mushroom Quest (Drageus Games) [eShop-only] [Europe] [North America]
Must Dash Amigos (Minibeast) [eShop-only] [Europe] [North America]
Mutant Year Zero: Road to Eden (Funcom Oslo) [Europe] [North America] [Japan]
My Arctic Farm (Plug In Digital) [eShop-only] [Europe] [North America]
My Big Sister (Ratalaika Games) [eShop-only] [Europe] [North America]
My Exotic Farm (Plug In Digital) [eShop-only] [Europe] [North America]
My Friend Pedro (Devolver Digital) [eShop-only] [Europe] [North America] [Japan]
My Girlfriend is a Mermaid?! (Sekai Games) [eShop-only] [Europe] [North America] [Japan]
My Jurassic Farm (Plug In Digital) [eShop-only] [Europe] [North America]
My Lovely Daughter (Toge Productions) [eShop-only] [Europe] [North America]
My Memory of Us (Crunching Koalas) [eShop-only] [Europe] [North America]
My Time at Portia (Team17) [Europe] [North America] [Japan]
Mystery of Woolley Mountain (The) (Huey Games) [eShop-only] [Europe] [North America]
Narcos: Rise of the Cartels (Curve Digital) [Europe] [North America]
NBA 2K20 (Take-Two) [Europe] [North America] [Japan]
Necrosphere Deluxe (UNTIES) [eShop-only] [Europe] [North America] [Japan]
NekoMiko (qureate) [eShop-only] [Europe] [North America] [Japan]
Nekopara Vol. 2 (CFK) [eShop-only] [Europe] [North America] [Japan]
Nekopara Vol. 3 (CFK) [eShop-only] [Europe] [North America] [Japan]
Nelke & the Legendary Alchemists: Ateliers of the New World (Koei-Tecmo) [Europe] [North America] [Japan]
Nelly Cootalot: The Fowl Fleet (ASHGAMES) [eShop-only] [Europe] [North America]
Neo Cab (Fellow Traveller) [eShop-only] [Europe] [North America]
Neon Caves (Force of Habit) [eShop-only] [Europe] [North America]
Neon Drive (Fraoula) [eShop-only] [Europe] [North America]
Neon Junctions (Ratalaika Games) [eShop-only] [Europe] [North America]
Never Give Up (Armor Games Studios) [eShop-only] [Europe] [North America]
Neverlast (Sabec) [eShop-only] [Europe] [North America]
Neverwinter Nights: Enhanced Edition (Beamdog) [Europe] [North America]
New Star Manager (FiveAcesPublishing) [eShop-only] [Europe] [North America]
New Super Lucky's Tale (Playful) [Europe] [North America] [Japan]
New Super Mario Bros. U Deluxe (Nintendo) [Europe] [North America] [Japan]
Newt One (Whitethorn Digital) [eShop-only] [Europe] [North America]
Ni no Kuni (Level-5) [Europe] [North America] [Japan]
Nice Slice (Kool2Play) [eShop-only] [Europe] [North America]
Niffelheim (Ellada Games) [eShop-only] [Europe] [North America]
Ninja Box (Bandai-Namco) [Japan]
Ninja Gaiden (Hamster) [eShop-only] [Europe] [North America] [Japan]
Ninja Jajamaru-kun Collection (City Connection) [Japan]
Ninja Master's (Hamster, ACA NeoGeo) [eShop-only] [Europe] [North America] [Japan]
Ninja Saviours: Return of the Warriors (The) (Taito) [Europe] [North America] [Japan]
Ninja Spirit (Hamster, Arcade Archives) [eShop-only] [Europe] [North America] [Japan]
Ninja Village (Kairosoft) [eShop-only] [Europe] [North America] [Japan]
Ninja Warriors (The) (Hamster, Arcade Archives) [eShop-only] [Europe] [North America] [Japan]
Nintendo Labo Toy-Con 04: VR Kit [Europe] [North America] [Japan]
Nobunaga's Ambition: Taishi with Power-Up Kit (Koei-Tecmo) [Japan]
Nonograms Prophecy (No Gravity Games) [eShop-only] [Europe] [North America]
Nora to Oujou to Noraneko Heart 2 (PIACCI) [Japan]
Northgard (Shiro Games) [Europe] [North America]
Not Not – A Brain Buster (QubicGames) [eShop-only] [Europe] [North America]
Nuclear Throne (Vlambeer) [eShop-only] [Europe] [North America]
Nurse Love Syndrome Re:therapy (Kogado Studios) [eShop-only] [Europe] [North America] [Japan]
Nyan Cat: Lost in Space (isTom Games) [eShop-only] [Europe] [North America]
Obakeidoro (Free Style) [eShop-only] [Europe] [North America] [Japan]
Observer (Bloober Team) [eShop-only] [Europe] [North America]
Octahedron: Transfixed Edition (Square-Enix) [eShop-only] [Europe] [North America]
Octogeddon (All Yes Good) [eShop-only] [Europe] [North America]
Odallus: The Dark Call (Digerati) [eShop-only] [Europe] [North America] [Japan]
Office Quest (The) (11Sheep) [eShop-only] [Europe] [North America]
Offroad Racing – Buggy X ATV X Moto (Microids) [Europe]
Oh!Edo Towns (Kairosoft) [eShop-only] [Europe] [North America] [Japan]
Old School Racer 2 (Riddlersoft Games) [eShop-only] [Europe] [North America]
Oliver's Adventurers in the Fairyland (Victory Road) [eShop-only] [Europe] [North America]
OlliOlii: Switch Stance (Gambitious) [eShop-only] [Europe] [North America] [Japan]
Omega Labyrinth Life (D3 Publisher) [Europe] [North America] [Japan]
Omega Vampire (Prototype) [Japan]
Omen Exitio: Plague (Forever Entertainment) [eShop-only] [Europe] [North America]
OMG Zombies! (Ghostlight Games) [eShop-only] [Europe] [North America]
One Night Stand (Ratalaika Games) [eShop-only] [Europe] [North America]
One Person Story (Drageus Games) [eShop-only] [Europe] [North America]
One-Way Ticket (Zodiac Interactive) [eShop-only] [Europe] [North America] [Japan]
Onigiri (Cyberstep) [eShop-only] [Europe] [North America] [Japan]
Oniken: Unstoppable Edition (Digerati) [eShop-only] [Europe] [North America] [Japan]
Oninaki (Square-Enix) [Europe] [North America] [Japan]
Ori and the Blind Forest: Definitive Edition (Microsoft Studios) [eShop-only] [Europe] [North America] [Japan]
Original Mobile Games (The) (Second Avenue Learning) [eShop-only] [North America]

Oshaberi! Horijo!Gekihori ~Ana Horisukii Uchuu o Sukuu tte Nandeya nen ~ (Clouds) [eShop-only] [Japan]

Oshiete Onedari Shogi / Please Teach Me Onedari Shogi (Silverstar Japan) [eShop-only] [North America] [Japan]
Otokomizu (Big Boys Studio) [eShop-only] [Europe] [North America] [Japan]
OTTTD: Over The Top Tower Defense (SMG Studio) [eShop-only] [Europe] [North America]
Overland (Finji) [eShop-only] [Europe] [North America]
Overlanders (Run-Down Games) [eShop-only] [Europe] [North America]
Our School Battle (SAT-BOX) [eShop-only] [Japan]
Our World Is Ended (Mages.) [Europe] [North America] [Japan]
Out There: Ω The Alliance (Raw Fury) [eShop-only] [Europe] [North America]
Override: Mech City Brawl – Super Charged Edition (Modus Games) [Europe] [North America] [Japan]
Overwatch: Legendary Edition (Blizzard Entertainment) [Europe] [North America] [Japan]
Overwhelm (Alliance) [eShop-only] [Europe] [North America]
Ovivo (Sometimes You) [eShop-only] [Europe] [North America]
Pacific Wings (Sprakelsoft) [eShop-only] [Europe] [North America]
Padre (The) (Feardemic) [eShop-only] [Europe] [North America]
Paladin (Pumpkin Games) [eShop-only] [Europe] [North America]
Pandemic (Asmodée Digital) [eShop-only] [Europe] [North America]
Pang Adventures (DotEmu) [eShop-only] [Europe] [North America]
Pantsu Hunter: Back to the 90s (Sometimes You) [eShop-only] [Europe] [North America]
Paper Dolls Original (Circle Ent.) [eShop-only] [Europe] [North America] [Japan]
Panty Party (Cosen) [eShop-only] [Europe] [North America] [Japan]
Paper Train (isTom Games) [eShop-only] [Europe] [North America]
Paperbound Brawlers (Dissident Logic) [eShop-only] [Europe] [North America]
Paradox Soul (Ratalaika Games) [eShop-only] [Europe] [North America] [Japan]
Park (The) (Funcom Oslo) [eShop-only] [Europe] [North America]
Party Treats (QubicGames) [eShop-only] [Europe] [North America]
Path of Motus (Michael Hicks) [eShop-only] [Europe] [North America]
Path of Sin: Greed (Artifex Mundi) [eShop-only] [Europe] [North America]
Path to Mnemosyne (Hidden Trap) [eShop-only] [Europe] [North America] [Japan]
Pawarumi (Manufacture 43) [eShop-only] [Europe] [North America] [Japan]
PBA Pro Bowling (FarSight Studios) [eShop-only] [Europe] [North America]
PC Building Simulator (IrregularCorpor.) [eShop-only] [Europe] [North America]
Peasant Knight (Ratalaika Games) [eShop-only] [Europe] [North America]
Pelican and Medjed (PLiCy) [eShop-only] [Europe] [North America] [Japan]
Perchang (Chilled Mouse) [eShop-only] [Europe] [North America]
Percy's Predicament Deluxe (Maestro Interactive) [eShop-only] [Europe] [North America]
Perils of Baking (eastasiasoft) [eShop-only] [Europe] [North America]
Perry Pig Jump (EntwicklerX) [eShop-only] [Europe] [North America]
Perseverance (Cool Small Games) [eShop-only] [Europe] [North America]
Pet Care (Ultimate Games) [eShop-only] [Europe] [North America]
Pet Shop Snacks (Cool Small Games) [eShop-only] [Europe] [North America]
Petoons Party (Petoons Studio) [Europe] [North America] [Japan]
Phantom Doctrine (Forever Entertainment) [eShop-only] [Europe] [North America]
Phoenix Wright: Ace Attorney Trilogy (Capcom) [Europe] [North America] [Japan]
Pic-a-Pix Pieces (Lightwood Games) [eShop-only] [Europe] [North America] [Japan]
Pico Park (Tecopark) [eShop-only] [Europe] [North America] [Japan]
Picross Lord of the Nazarick (Jupiter) [eShop-only] [Europe] [North America] [Japan]
Picross S3 (Jupiter) [eShop-only] [Europe] [North America] [Japan]
PictoQuest (Plug In Digital) [eShop-only] [Europe] [North America] [Japan]
Piczle Colors (Rainy Frog) [eShop-only] [Europe] [North America] [Japan]
Pig Eat Ball (Mommys Best Games) [eShop-only] [Europe] [North America]
Pikuniku (Devolver Digital) [eShop-only] [Europe] [North America] [Japan]
Pillar (Michael Hicks) [eShop-only] [Europe] [North America]
Pillars of Eternity (Versus Evil) [eShop-only] [Europe] [North America]
Pilotwings (Nintendo) [Nintendo Switch Online] [Europe] [North America] [Japan]
Pinball (Hamster, Arcade Archives) [eShop-only] [Europe] [North America] [Japan]
Pine (Kongregate) [eShop-only] [Europe] [North America]
Ping Pong Trick Shot Evolution (Starsign) [eShop-only] [Europe] [North America] [Japan]
Pio Fore no Banshou -ricordo- (Idea Factory) [Japan]
Pirates 7 (Mediascape) [eShop-only] [Japan]
Pirates Pinball (EnjoyUp Games) [eShop-only] [Europe] [North America] [Japan]
Pitfall Planet (Abstraction Games) [eShop-only] [Europe] [North America] [Japan]
Pix the Cat (Playdigious) [eShop-only] [Europe] [North America]
PixARK (Snail Games) [Europe] [North America] [Japan]
Pixel Devil and the Broken Cartridge (Black Sun Games Publishing) [eShop-only] [Europe] [North America]
Pixel Gladiator (Drageus Games) [eShop-only] [Europe] [North America]
Pizza Bar Tycoon (Baltoro Games) [eShop-only] [Europe] [North America]
Pizza Parking (I.V.O. Games) [eShop-only] [Europe] [North America]
Plague Inc.: Evolved (Ndemic Creations) [eShop-only] [Europe] [North America]
Planet RIX-13 (Sometimes You) [eShop-only] [Europe] [North America]
Planetarian (Prototype) [eShop-only] [Europe] [North America] [Japan]
Planetscape: Torment & Icemind Dale: Enhanced Edition (Beamdog) [Europe] [North America]
PlataGO! Super Platform Game Maker (PQube) [eShop-only] [Europe] [North America] [Japan]
Please, Don't Touch Anything: Classic (ForwardXP) [eShop-only] [Europe] [North America]
Plunge (Spooky Buns Games) [eShop-only] [North America]
Pocket Academy (Kairosoft) [eShop-only] [Europe] [North America] [Japan]
Pocket Clothier (Kairosoft) [eShop-only] [Europe] [North America] [Japan]
Pocket League Story (Kairosoft) [eShop-only] [Europe] [North America] [Japan]
Pocket Stables (Kairosoft) [eShop-only] [Europe] [North America] [Japan]
Pokémon Shield (Nintendo) [Europe] [North America] [Japan]
Pokémon Sword (Nintendo) [Europe] [North America] [Japan]
Police Stories (Hypetrain Digital) [eShop-only] [Europe] [North America]
Polyroll (HOF Studios) [eShop-only] [Europe] [North America] [Japan]
Pooyan (Hamster, Arcade Archives) [eShop-only] [Europe] [North America] [Japan]
Power Rangers: Battle for the Grid (nWay) [eShop-only] [Europe] [North America]
President F.net / Daifugou F.net (Flyhigh Works) [eShop-only] [Europe] [North America] [Japan]
Pretty Princess: Magical Coordinate (Nippon Columbia) [Japan]
Pressure Overdrive (Chasing Carrots) [eShop-only] [Europe] [North America]
Preventive Strike (SimFabric) [eShop-only] [Europe] [North America]
Prime World: Defenders (Nival) [eShop-only] [Europe] [North America]
Princess Maker: Faery Tales Come True (CFK) [eShop-only] [Europe] [North America] [Japan]
Princess Maker Go Go! Princess (CFK) [eShop-only] [Europe] [North America] [Japan]
Professional Farmer: American Dream (UIG Entertainment) [Europe] [North America]
Professor Lupo and his Horrible Pets (BeautiFun Games) [eShop-only] [Europe] [North America]
Proficient Paddles Deluxe (Cyclone Studios) [eShop-only] [Europe] [North America]
Project Nimbus: Complete Edition (GameTomo) [eShop-only] [Europe] [North America] [Japan]
Psycho Soldier (Hamster, Arcade Archives) [eShop-only] [Europe] [North America] [Japan]
Pulstario (Mokuzai Studio) [eShop-only] [Europe] [North America]
Pumped BMX Pro (Curve Digital) [eShop-only] [Europe] [North America]
Punch-Out!! (Nintendo) [Nintendo Switch Online] [Europe] [North America] [Japan]
Pure Mahjong (the binary family) [eShop-only] [Europe] [North America]
Push the Crate (Polygon Art) [eShop-only] [Europe] [North America]
Puzzle Bobble 2 (Hamster, ACA NeoGeo) [eShop-only] [Europe] [North America] [Japan]
Puzzle Book (QubicGames) [eShop-only] [Europe] [North America]
Puzzle Herder (Tiny Trinket Games) [eShop-only] [Europe] [North America]
Puzzle Quest: The Legend Returns (D3Go) [eShop-only] [Europe] [North America] [Japan]
puzzlement (gamebra.in) [eShop-only] [Europe] [North America]
Pyraplex (The) (Kairosoft) [eShop-only] [Europe] [North America] [Japan]
Q-YO Blaster (Forever Entertainment) [eShop-only] [Europe] [North America]
Q.U.B.E. 2 (TrappedNerveGames) [eShop-only] [Europe] [North America]
Quadle (Clickteam) [eShop-only] [Europe] [North America]
Queen's Quest 2: Stories of Forgotten Past (Artifex Mundi) [eShop-only] [Europe] [North America]
Queen's Quest 3: The End of Dawn (Artifex Mundi) [eShop-only] [Europe] [North America]
Queen's Quest 4: Sacred Truce (Artifex Mundi) [eShop-only] [Europe] [North America]
Quench (Axon Interactive) [eShop-only] [Europe] [North America]
Quest for the Golden Duck (Bigosaur) [eShop-only] [Europe] [North America]
Quest hunter (2 Zombie Games) [eShop-only] [Europe] [North America]
R.B.I Baseball 19 (MLBAM) [Europe] [North America] [Japan]
Rabi-Ribi (Circle Ent.) [eShop-only] [Europe] [North America] [Japan]
Race with Ryan (Outright Games) [Europe] [North America]
Rad (Bandai-Namco) [eShop-only] [Europe] [North America]
Rad Rodgers Radical Edition (HandyGames) [eShop-only] [Europe] [North America] [Japan]
Radiation City (Atypical Games) [eShop-only] [Europe] [North America] [Japan]
Radirgy Swag (RS34) [eShop-only] [Japan]
Ragnagard (Hamster, ACA NeoGeo) [eShop-only] [Europe] [North America] [Japan]
Ragtag Adventurers (Prime Time) [eShop-only] [Europe] [North America] [Japan]
Raiden V: Director's Cut (Moss) [Europe] [North America] [Japan]
Raiders of the North Sea (Dire Wolf Digital) [eShop-only] [Europe] [North America]
Rain City (Orenda) [eShop-only] [Europe] [North America] [Japan]
Raining Blobs (Black Shell Media) [eShop-only] [Europe] [North America]
Raining Coins (Crazysoft) [eShop-only] [Europe] [North America]
Rainsdowne Players (The) (Stephen OGorman) [eShop-only] [Europe] [North America]
Rally Road (Dispatch Games) [eShop-only] [Europe] [North America]
Rally Rock 'N Racing (EnjoyUp Games) [eShop-only] [Europe] [North America] [Japan]
Rampage Knight (Rake In Grass) [eShop-only] [Europe] [North America]
Raspberry Cube (iMel) [Japan]
Raven Remastered (The) (THQ Nordic) [Europe] [North America]
Rawr-Off (No Gravity Games) [eShop-only] [Europe] [North America]
Real Drift Racing (Cool Small Games) [eShop-only] [Europe] [North America]
Real Heroes: Firefighter (Golem Entertainment) [eShop-only] [Europe] [North America]
Real Time Battle Mahjong (Silverstar Japan) [eShop-only] [Japan]
Realm Royale (Hi-Rez Studios) [eShop-only] [Europe] [North America] [Japan]
Reaper (Hexage) [eShop-only] [Europe] [North America]
Rebel Cops (THQ Nordic) [eShop-only] [Europe] [North America]
Red Faction Guerilla Re-Mars-tered (THQ Nordic) [Europe] [North America]
Red Siren: Space Defense (isTom Games) [eShop-only] [Europe] [North America]
Red Strings Club (The) (Devolver Digital) [eShop-only] [Europe] [North America]
Redeemer: Enhanced Edition (Koch Media) [Europe] [North America]
Redneck Skeet Shooting (Ultimate Games) [eShop-only] [Europe] [North America]
Redout (Nicalis) [eShop-only] [Europe] [North America]
Reel Fishing: Road Trip Adventure (Natsume) [Europe] [North America] [Japan]
Refreshing Sideways Puzzle Ghost Hammer (Caerux) [eShop-only] [Europe] [North America] [Japan]
Refunct (Dominique Grieshofer) [eShop-only] [Europe] [North America]
Regions of Ruin (JanduSoft) [eShop-only] [Europe] [North America]
Reigns: Game of Thrones (Devolver Digital) [eShop-only] [Europe] [North America] [Japan]
Rekt! (QubicGames) [eShop-only] [Europe] [North America]
Remilore: Lost Girl in the Lands of Lore (Nicalis) [Europe] [North America] [Japan]
Remothered: Tormented Fathers (DICO) [eShop-only] [Europe] [North America] [Japan]
Reptilian Rebellion (Herrero) [eShop-only] [Europe] [North America]
Rescue Tale (Bitecore) [eShop-only] [Europe] [North America]
Resident Evil (Capcom) [eShop-only] [Europe] [North America] [Japan]
Resident Evil 0 (Capcom) [Europe] [North America] [Japan]
Resident Evil 4 (Capcom) [eShop-only] [Europe] [North America] [Japan]
Resident Evil 5 (Capcom) [eShop-only] [Europe] [North America] [Japan]
Resident Evil 6 (Capcom) [eShop-only] [Europe] [North America] [Japan]
Rest in Pieces (Itatake) [eShop-only] [Europe] [North America]
Return of the Obra Dinn (3909) [eShop-only] [Europe] [North America] [Japan]
Réussir : Code de la Route (Microids) [Europe]
Reventure (Pixelatto Games) [eShop-only] [Europe] [North America] [Japan]
Reverie: Sweet As Edition (Rainbite) [eShop-only] [Europe] [North America] [Japan]
Reverse Crawl (Digerati) [eShop-only] [Europe] [North America]
RICO (Rising Star Games) [Europe] [North America] [Japan]
Riddled Corpses EX (COWCAT) [eShop-only] [Europe] [North America]
Rift Keeper (Sometimes You) [eShop-only] [Europe] [North America]
Rimelands: Hammer of Thor (QubicGames) [eShop-only] [Europe] [North America]
Ring Fit Adventure (Nintendo) [Europe] [North America] [Japan]
Riot – Civil Unrest (Merge Games) [Europe] [North America] [Japan]
Rise: Race the Future (VD-Dev) [eShop-only] [Europe] [North America] [Japan]
Risk of Rain 2 (Gearbox Publishing) [eShop-only] [Europe] [North America] [Japan]
Risky Rescue (Forever Entertainment) [eShop-only] [Europe] [North America] [Japan]
Ritual (Hexage) [eShop-only] [Europe] [North America]
Ritual: Crown of Horns (Feardemic) [eShop-only] [Europe] [North America]
River City Girls (WayForward) [eShop-only] [Europe] [North America] [Japan]
River City Melee Mach!! (Arc System Works) [eShop-only] [Europe] [North America] [Japan]
Riverbond (Cococucumber) [eShop-only] [Europe] [North America] [Japan]
Road Fighter (Hamster, Arcade Archives) [eShop-only] [Europe] [North America] [Japan]
Robbie Swifthand and the Orb of Mysteries (KISS Publishing) [eShop-only] [Europe] [North America]
Robot Squad Simulator (Ultimate Games) [eShop-only] [Europe] [North America]
Robothorium (GoblinzStudio) [eShop-only] [Europe] [North America]
ROBOTICS;NOTES DaSH (MAGES.) [Japan]
ROBOTICS;NOTES Elite (MAGES.) [Japan]
Robox (Sabec) [eShop-only] [Europe] [North America] [Japan]
Rock of Ages 2: Bigger & Boulder (SEGA) [eShop-only] [Europe] [North America]
Rocket Wars (Rooftop Panda) [eShop-only] [Europe] [North America]
Rogue Bit (Bigosaur) [eShop-only] [Europe] [North America]
Rogue Singularity (Nnooo) [eShop-only] [Europe] [North America]
Roll'd (Forever Entertainment) [eShop-only] [Europe] [North America]
Rollin' Eggz (GRIMTALIN) [eShop-only] [Europe] [North America]
Rolling Gunner (mebius) [Europe] [North America] [Japan]
Rolling Sky (Rising Win Tech.) [eShop-only] [Europe] [North America] [Japan]
Romancing SaGa 3 (Square-Enix) [eShop-only] [Europe] [North America] [Japan]
Roof Rage (Early Melon) [eShop-only] [Europe] [North America] [Japan]
Roombo: First Blood (Samurai Punk) [eShop-only] [Europe] [North America]
Rotating Brave (COSEN) [eShop-only] [Europe] [North America] [Japan]
Route 16 Turbo (Nintendo) [Nintendo Switch Online] [Europe] [North America] [Japan]
Royal Adviser (Happy Hobgoblin) [eShop-only] [Europe] [North America]
Royal Roads (8Floor Games) [eShop-only] [Europe] [North America]
RPG Maker MV Player (Kadokawa Games) [eShop-only] [Japan]
Run the Fan (Silesia Games) [eShop-only] [Europe] [North America]
Rune Factory 4 Special (Marvelous) [Japan]
Rush Rally 3 (Brownmonster) [eShop-only] [Europe] [North America]
Saboteur II: Avenging Angel (SimFabric) [eShop-only] [Europe] [North America]
Sacred Stones (CFK) [eShop-only] [Europe] [North America] [Japan]
Safari Pinball (Super PowerUp Games) [eShop-only] [Europe] [North America] [Japan]
Safety First! (Headup Games) [eShop-only] [Europe] [North America]
Sagebrush (Ratalaika Games) [eShop-only] [Europe] [North America]
Saints Row: The Third – The Full Package (Koch Media) [Europe] [North America] [Japan]
Samurai Shodown (SNK) [Japan]
Samurai Shodown V Special (Hamster, ACA NeoGeo) [eShop-only] [Europe] [North America] [Japan]
Samurai Warriors 4 DX (Koei-Tecmo) [Japan]
Sanpiki no Kobuta to Ookami / 3 Little Pigs & Bad Wolf (Making) [eShop-only] [Europe] [North America] [Japan]
Satsujin Tantei: Jack the Ripper (Nippon Ichi Software) [Japan]
Savior's Gang (The) (Catness Game) [eShop-only] [Europe] [North America]
Sayonara Wild Hearts (Annapurna Interactive) [eShop-only] [Europe] [North America] [Japan]
Scarlet Mysteries: Cursed Child (Artifex Mundi) [eShop-only] [Europe] [North America]
Scheming Through The Zombie Apocalypse: The Beginning (Ratalaika Games) [eShop-only] [Europe] [North America]
Scramble (Hamster, Arcade Archives) [eShop-only] [Europe] [North America] [Japan]
Scrap (Ultimate Games) [eShop-only] [Europe] [North America]
Scrap Rush!! (Acquire) [eShop-only] [Europe] [North America] [Japan]
SD Gundam G Generation Cross Rays (Bandai-Namco) [Japan]
Sea King (Interactive Stone) [eShop-only] [Europe] [North America]
Sea King Hunter (Cosen) [eShop-only] [Europe] [North America] [Japan]
Sea Salt (YCJY Games) [eShop-only] [Europe] [North America] [Japan]
Season Match 2 (Joindots) [eShop-only] [Europe] [North America]
Secret Files Sam Peters (Koch Media) [eShop-only] [Europe] [North America]
Secret Files 2: Puritas Cordis (Koch Media) [eShop-only] [Europe] [North America]
Secrets of Magic – The Book of Spells (Joindots) [eShop-only] [Europe] [North America]
Seeders Puzzle Reboot (Bigosaur) [eShop-only] [Europe] [North America]
SEGA Ages Columns II (SEGA) [eShop-only] [Europe] [North America] [Japan]
SEGA Ages Fantasy Zone (SEGA) [eShop-only] [Europe] [North America] [Japan]
SEGA Ages Puyo Puyo (SEGA) [eShop-only] [Europe] [North America] [Japan]
SEGA Ages Puzzle & Action: Ichidant-R (SEGA) [eShop-only] [Europe] [North America] [Japan]
SEGA Ages Shinobi (SEGA) [eShop-only] [Europe] [North America] [Japan]
SEGA Ages Space Harrier (SEGA) [eShop-only] [Europe] [North America] [Japan]
SEGA Ages Virtua Racing (SEGA) [eShop-only] [Europe] [North America] [Japan]
SEGA Ages Wonder Boy in Monster Land (SEGA) [eShop-only] [Europe] [North America] [Japan]
Selma and the Wisp (Ultimate Games) [eShop-only] [Europe] [North America]
Sephirotic Stories (Kemco) [eShop-only] [Europe] [North America] [Japan]
Shadow Blade: Reload (Dead Mage) [eShop-only] [Europe] [North America]
Shadow Corridor (Regista) [eShop-only] [Japan]
Shadowgate (Abstraction Games) [eShop-only] [Europe] [North America] [Japan]
Shadows 2: Perfidia (Ultimate Games) [eShop-only] [Europe] [North America]
Shadows of Adam (Circle Ent.) [eShop-only] [Europe] [North America] [Japan]
Shakedown Hawaii (Vblank Entertainment) [eShop-only] [Europe] [North America]
Shalnor Legends: Sacred Lands (Johnny Ostad) [eShop-only] [Europe] [North America]
Shanky: The Vegan's Nightmare (Artvision Games) [eShop-only] [Europe] [North America]
She and the Light Bearer (Toge Productions) [eShop-only] [Europe] [North America]
She Remembered Caterpillars (Ysbryd Games) [eShop-only] [Europe] [North America]
Sheep in Hell (EnjoyUp Games) [eShop-only] [Europe] [North America]
Sheep Patrol (QubicGames) [eShop-only] [Europe] [North America]
Shin Hayarigami 1 – 2 Pack (Nippon Ichi Software) [Japan]
Shinobi Spirits S: Legend of Heroes (Tomcreate) [eShop-only] [Europe] [North America] [Japan]
Shipped (QubicGames) [eShop-only] [Europe] [North America]
Ships (Ultimate Games) [eShop-only] [Europe] [North America]
Shiritsu Berbara Gakuen ~Versailles no Bara Re*imagination~ (Idea Factory) [Japan]
Shoujo to Dragon: Genjuu Keiyaku Cryptract (Lionsfilm) [eShop-only] [Japan]
Shovel Knight: King of Cards (Yacht Club Games) [eShop-only] [Europe] [North America]
Shovel Knight Showdown (Yacht Club Games) [eShop-only] [Europe] [North America]
Shred! 2 – Freeride Mountainbiking (ASBO Interactive) [eShop-only] [Europe] [North America]
Shrouded Isle (The) (Kitfox Games) [eShop-only] [Europe] [North America] [Japan]
Shusse Ozumo (Hamster, Arcade Archives) [eShop-only] [Europe] [North America] [Japan]
Silence (Daedalic GmbH) [Europe] [North America]
Silk (Huey Games) [eShop-only] [Europe] [North America]
Simulacra (Wales Interactive) [eShop-only] [Europe] [North America]
Sinking City (The) (Frogwares) [eShop-only] [Europe] [North America] [Japan]
Siralim 3 (Studio Aurum) [eShop-only] [Europe] [North America]
Sister Runner (Alfa System) [eShop-only] [Japan]
Skelittle: A Giant Party! (Plug In Digital) [eShop-only] [Europe] [North America]
Skelly Selest (Digerati) [eShop-only] [Europe] [North America]
Skullgirls 2nd Encore (Skybound Games) [eShop-only] [Europe] [North America]
Skulls of the Shogun: Bone-A-Fide Edition (Golem Entertainment) [eShop-only] [Europe] [North America]
SKYHILL (Klabater) [eShop-only] [Europe] [North America]
Sky Gamblers – Afterburner (Atypical Games) [eShop-only] [Europe] [North America] [Japan]
Sky Gamblers – Storm Raiders 2 (Atypical Games) [eShop-only] [Europe] [North America] [Japan]
Skybolt Zack (GMG Label) [eShop-only] [Europe] [North America]
SlabWell: The Quest for Kaktun's Alpaca (Undergames) [eShop-only] [Europe] [North America] [Japan]
Slay the Spire (Humble Bundle) [eShop-only] [Europe] [North America] [Japan]
Slender: The Arrival (Blue Isle Studios) [eShop-only] [Europe] [North America]
Slime Tactics (Flyhigh Works) [eShop-only] [Europe] [North America] [Japan]
Smash Rush (isTom Games) [eShop-only] [Europe] [North America]
Smashing The Battle (Platinum Rocket) [eShop-only] [Europe] [North America] [Japan]
SmileBASIC 4 (SmileBoom) [eShop-only] [Japan]
SMITE (Hi-Rez Studio) [eShop-only] [Europe] [North America] [Japan]
Smoots Summer Games (JanduSoft) [eShop-only] [Europe] [North America]
SmuggleCraft (Happy Badger Studio) [eShop-only] [North America]
Sniper Elite III Ultimate Edition (RebellionInteract) [Europe] [North America] [Japan]
Sniper Elite V2 Remastered (RebbellionInteract) [Europe] [North America] [Japan]
Snooker 19 (Ripstone Publishing) [Europe] [North America]
Snowboarding The Next Phase (RedBullMediaHouse) [eShop-only] [Europe] [North America] [Japan]
SoccerDie: Cosmic Cup (Pipeworks Studios) [eShop-only] [Europe] [North America]
Soccer Pinball (Kodobur Yazilim) [eShop-only] [Europe] [North America]
Soikano -Gyutto Dakishimete- (Entergram) [Japan]
Solo: Islands of the Heart (Merge Games) [eShop-only] [Europe] [North America] [Japan]
Solomon's Key (Hamster, Arcade Archives) [eShop-only] [Europe] [North America] [Japan]
SolSeraph (SEGA) [eShop-only] [Europe] [North America]
Solstice Chronicles: MIA (Circle Ent.) [eShop-only] [Europe] [North America] [Japan]
Some Distant Memory (Way Down Deep) [eShop-only] [Europe] [North America]
Songbird Symphony (PQube) [eShop-only] [Europe] [North America]
Soul Knight (ChillyRoom) [eShop-only] [Europe] [North America]
Soul Searching (QubicGames) [eShop-only] [Europe] [North America]
Soulslayer (Navila Software Japan) [eShop-only] [Europe] [North America] [Japan]
Space Blaze (UIG Entertainment) [eShop-only] [Europe] [North America]
Space Cows (All in! Games) [eShop-only] [Europe] [North America]
Space Lift Danger Panic! (Springloaded) [eShop-only] [Europe] [North America]
Space Pioneer (QubicGames) [eShop-only] [Europe] [North America]
Space War Arena (Playchemy) [eShop-only] [Europe] [North America]
SpaceColorsRunner (Arach Games) [eShop-only] [Europe]
Spaceland (Ellada Games) [eShop-only] [Europe] [North America]
Sparklite (Merge Games) [Europe] [North America] [Japan]
Spell Casting: Purrfectly Portable Edition (Hidden Trap) [eShop-only] [Europe] [North America]
SpellKeeper (Silesia Games) [eShop-only] [Europe] [North America]
Spellworm (Chequered Ink) [eShop-only] [Europe] [North America]
Sphinx and the Cursed Mummy (THQ Nordic) [eShop-only] [Europe] [North America]
Spice and Wolf VR (Gemdrops) [eShop-only] [Europe] [North America] [Japan]
Spirit Hunter: NG (Aksys Games) [Europe] [North America]
Spirit Roots (Drageus Games) [eShop-only] [Europe] [North America]
Spoiler Alert (Megafuzz) [eShop-only] [Europe] [North America]
Spooky Ghosts Dot Com (Lone Wolf Technology) [eShop-only] [Europe] [North America]
Spot The Differences: Party! (Sanuk Games) [eShop-only] [Europe] [North America] [Japan]
Spyro Reignited Trilogy (Activision) [Europe] [North America]
Squidgies Takeover (GiantMargarita) [eShop-only] [Europe] [North America]
Standby (Hypertrain Digital) [eShop-only] [Europe] [North America]
Star Sky (Active Gaming Media) [eShop-only] [Europe] [North America] [Japan]
Star Soldier (Nintendo) [Nintendo Switch Online] [Europe] [North America] [Japan]
Star-Crossed Myth – The Department of Punishments (Voltage) [eShop-only] [North America] [Japan]
Star-Crossed Myth – The Department of Wishes (Voltage) [eShop-only] [North America] [Japan]
Starblox Inc. (IlluminationGames) [eShop-only] [Europe] [North America]
StarDrone (Beatshapers) [eShop-only] [Europe] [North America]
StarTropics (Nintendo) [Nintendo Switch Online] [Europe] [North America]
Star Fox (Nintendo) [Nintendo Switch Online] [Europe] [North America] [Japan]
Star Fox 2 (Nintendo) [Nintendo Switch Online] [Europe] [North America] [Japan]
Star Ocean First Departure R (Square-Enix) [eShop-only] [Europe] [North America] [Japan]
Star Wars: Jedi Knight II: Jedi Outcast (Aspyr) [eShop-only] [Europe] [North America]
Star Wars Pinball (Zen Studios) [Europe] [North America] [Japan]
Stay Cool, Kobayashi-san! A River City Ransom Story (Arc System Works) [eShop-only] [Europe] [North America] [Japan]
SteamWorld Quest: Hand of Gilgamech (Thunderful) [eShop-only] [Europe] [North America] [Japan]
Steins;Gate 0 (Spike-Chunsoft) [eShop-only] [Europe] [North America]
Steins;Gate: My Darling's Embrace (Spike-Chunsoft) [eShop-only] [Europe] [North America]
Steins;Gate Divergencies Assort (MAGES.) [Japan]
Stellar Interface (ImaginationOverflow) [eShop-only] [Europe] [North America]
Stellatum (Sometimes You) [eShop-only] [Europe] [North America]
Still There (Iceberg Interactive) [eShop-only] [Europe] [North America]
Stillness of the Wind (The) (Fellow Traveller) [eShop-only] [Europe] [North America] [Japan]
Story of a Gladiator (Brain Seal Entertainment) [eShop-only] [Europe] [North America]
Story of Seasons: Friends of Mineral Town (Marvelous) [Japan]
Straimium Immortaly (Digerati) [eShop-only] [Europe] [North America]
Stranded Sails – Explorers of the Cursed Islands (Merge Games) [eShop-only] [Europe] [North America] [Japan]
Strange Telephone (Playism) [eShop-only] [Europe] [North America] [Japan]
Stranger Things 3: The Game (BonusXP) [eShop-only] [Europe] [North America] [Japan]
Stray Cat Doors (PULSMO) [eShop-only] [Europe] [North America] [Japan]
Street Basketball (Baltoro Games) [eShop-only] [Europe] [North America]
Street Outlaws: The List (Game Mill) [Europe] [North America]
Streets of Rogue (tinyBuild Games) [eShop-only] [Europe] [North America]
Stretchers (The) (Nintendo) [eShop-only] [Europe] [North America] [Japan]
Strike Force – War on Terror (Polygon Art) [eShop-only] [Europe] [North America]
Strike Force Kitty (No Gravity Games) [eShop-only] [Europe] [North America]
Strike Suit Zero: Director's Cut (Born Ready Games) [eShop-only] [Europe] [North America]
Strikers1999 for Nintendo Switch (City Connection) [eShop-only] [Japan]
Strikey Sisters (DYA Games) [eShop-only] [Europe] [North America]
Stunt Kite Party (HandyGames) [eShop-only] [Europe] [North America] [Japan]
Stunt Race FX (Nintendo) [Nintendo Switch Online] [Europe] [North America] [Japan]
Sturmnwind Ex (b-alive) [eShop-only] [Europe] [North America]
Subdivision Infinity DX (Blowfish Studios) [eShop-only] [Europe] [North America]
Sublevel Zero Redux (Coatsink Software) [eShop-only] [Europe] [North America]
Submerged (Uppercut Games) [eShop-only] [Europe] [North America]
Sudoku Relax (G-mode) [eShop-only] [Europe] [North America] [Japan]
Sudoku Relax 2 Summer Wave (G-Mode) [eShop-only] [Europe] [North America] [Japan]
Sudoku Relax 3 Autumn Leaves (G-Mode) [eShop-only] [Europe] [North America] [Japan]
Sudoku Universe (indienova) [eShop-only] [Europe] [North America] [Japan]
Sumikko Gurashi: Gakkou Seikatsu Hajimerundesu (Nippon Columbia) [Japan]
Summer Pockets (Prototype) [Japan]
Summer Sports Games (Joindots) [Europe] [North America]
Summer Sweetheart (Fengyun) [eShop-only] [Europe] [North America] [Japan]
Super Arcade Soccer (EnjoyUp Games) [eShop-only] [Europe] [North America] [Japan]
Super Blood Hockey (Digerati) [eShop-only] [Europe] [North America]
Super Box Land Demake (Ratalaika Games) [eShop-only] [Europe] [North America]
Super Cane Magic Zero (Intragames) [Europe] [North America] [Japan]
Super Crate Box (Vlambeer) [eShop-only] [Europe] [North America]
Super Dodgeball Beats (PlayStack) [eShop-only] [Europe] [North America] [Japan]
Super Dragon Ball Heroes: World Mission (Bandai-Namco) [Europe] [North America] [Japan]
Super E.D.F. Earth Defense Force (Nintendo) [Nintendo Switch Online] [Europe] [North America] [Japan]
SuperEpic: The Entertainment War (Numskull Games) [eShop-only] [Europe] [North America]
Super Family Tennis (Nintendo) [Nintendo Switch Online] [Japan]
Super Ghouls'n Ghosts (Nintendo) [Nintendo Switch Online] [Europe] [North America] [Japan]
Super Jumpy Ball (Casual Games) [eShop-only] [Europe] [North America]
Super Mario Kart (Nintendo) [Nintendo Switch Online] [Europe] [North America] [Japan]
Super Kickers League (Xaloc Studios) [eShop-only] [Europe] [North America] [Japan]
Super Kirby Clash (Nintendo) [eShop-only] [Europe] [North America] [Japan]
Super Life of Pixel (WhiteMoon Dreams) [eShop-only] [Europe] [North America]
Super Mario Bros.: The Lost Levels / Super Mario Bros. 2 [Nintendo Switch Online] [Europe] [North America] [Japan]
Super Mario Bros. 2 / Super Mario USA (Nintendo) [Nintendo Switch Online] [Europe] [North America] [Japan]
Super Mario Maker 2 (Nintendo) [Europe] [North America] [Japan]
Super Mario World (Nintendo) [Nintendo Switch Online] [Europe] [North America] [Japan]
Super Mario World 2: Yoshi's Island (Nintendo) [Nintendo Switch Online] [Europe] [North America] [Japan]
Super Mega Baseball 2: Ultimate Edition (Metalhead Software) [eShop-only] [Europe] [North America]
Super Metroid (Nintendo) [Nintendo Switch Online] [Europe] [North America] [Japan]
Super Monkey Ball: Banana Blitz HD (SEGA) [Europe] [North America] [Japan]
Super Mutant Alien Assault (Fellow Traveller) [eShop-only] [Europe] [North America]
Super Neptunia RPG (Idea Factory) [Europe] [North America] [Japan]
Super Phantom Cat: Remake (Veewo Games) [eShop-only] [Europe] [North America] [Japan]
Super Punch-Out!! (Nintendo) [Nintendo Switch Online] [Europe] [North America] [Japan]
Super Puyo Puyo 2 (Nintendo) [Nintendo Switch Online] [Europe] [North America] [Japan]
Super Real Mahjong PV (Mighty Craft) [eShop-only] [Japan]
Super Real Mahjong PVI (Mighty Craft) [eShop-only] [Japan]
Super Real Mahjong PV7 (Mighty Craft) [eShop-only] [Japan]
Super Robot Taisen T (Bandai-Namco) [Japan]
Super Robot Taisen V (Bandai-Namco) [Japan]
Super Skelemania (Hidden Trap) [eShop-only] [Europe] [North America]
Super Soccer (Nintendo) [Nintendo Switch Online] [Europe] [North America] [Japan]
Super Star Blast (EntwicklerX) [eShop-only] [Europe] [North America]
Super Star Path (DYA GAMES) [eShop-only] [Europe] [North America]
Super Street: Racer (Funbox Media) [Europe] [North America] [Japan]
Super Tennis (Nintendo) [Nintendo Switch Online] [Europe] [North America] [Japan]
Super Tennis Blast (Unfinished Pixel) [eShop-only] [Europe] [North America] [Japan]
Super Trench Attack (Storybird) [eShop-only] [Europe] [North America]
Super Weekend Mode (Ratalaika Games) [eShop-only] [Europe] [North America] [Japan]
Super Wiloo Demake (Ratalaika Games) [eShop-only] [Europe] [North America]
Superhot (Superhot) [eShop-only] [Europe] [North America]
Surfingers (Forever Entertainment) [eShop-only] [Europe] [North America] [Japan]
Sushi Spinnery (The) (Kairosoft) [eShop-only] [Europe] [North America] [Japan]
Sushi Time! (Baltoro Games) [eShop-only] [Europe] [North America] [Japan]
Swallow Up (Rising Win Tech.) [eShop-only] [Europe] [North America]
Swaps and Traps (Drageus Games) [eShop-only] [Europe] [North America]
Sweet Witches (Drageus Games) [eShop-only] [Europe] [North America]
Switch 'N' Shoot (Matthew Glanville) [eShop-only] [Europe] [North America]
Switchy Road (Dispatch Games) [eShop-only] [Europe] [North America]
Sword Art Online: Fatal Bullet Complete Edition (Bandai-Namco) [Europe] [Japan] [North America]
Sword Art Online: Hollow Realization (Bandai-Namco) [Europe] [North America] [Japan]
Swords & Soldiers (Two Tribes Publishing) [eShop-only] [Europe] [North America]
Swords & Soldiers 2 Shawarmageddon (Ronimo Games) [eShop-only] [Europe] [North America]
Swords of Ditto: Mormo's Curse (Devolver Digital) [eShop-only] [Europe] [North America] [Japan]
Sydney Hunter and the Curse of the Mayan (CollectorVision Games) [eShop-only] [Europe] [North America]
Symmetry (Imagination) [eShop-only] [Europe] [North America]
Table Top Racing: World Tour – Nitro Edition (Greenlight Games) [eShop-only] [Europe] [North America] [Japan]
Tactical Mind 2 (Drageus Games) [eShop-only] [Europe] [North America]
Tactics V: Obsidian Brigade (FNG Studios) [eShop-only] [Europe] [North America]
Taimumari: Complete Edition (Victory Road) [eShop-only] [Europe] [North America]
Taisen Hot Gimmick Axesjong (City Connection) [eShop-only] [Japan]
Taishou × Taishou Alice all in one (Prototype) [Japan]
Taka no Tsume VS Hae no Hane-dan (DICO) [eShop-only] [Japan]
Tales from Space: Mutant Blobs Attack (DrinkBox Studios) [eShop-only] [Europe] [North America]
Tales of the Orient – The Rising Sun (Joindots) [eShop-only] [Europe] [North America]
Tales of Vesperia: Definitive Edition (Bandai-Namco) [Europe] [North America] [Japan]
Talk it Out: Handheld Game (Pat-o-logic Studio) [eShop-only] [Europe] [North America]
Talos Principle: Deluxe Edition (The) (Devolver Digital) [eShop-only] [Europe] [North America]
Tamashii (Digerati) [eShop-only] [Europe] [North America]
Tangle Tower (SFB Games) [eShop-only] [Europe] [North America]
Tangledeep (Impact Gameworks) [eShop-only] [Europe] [North America] [Japan]
Tanks Meet Zombies (TitanForgedGames) [eShop-only] [Europe] [North America]
Tap Skaters (Forever Entertainment) [eShop-only] [Europe] [North America]
Tardy (Drageus Games) [eShop-only] [Europe] [North America]
Tarot Readings Premium (Crazysoft) [eShop-only] [Europe] [North America]
Team Sonic Racing (SEGA) [Europe] [North America] [Japan]
Teddy Gangs (Sabec) [eShop-only] [Europe] [North America]
Teddy The Wanderer: Mountain Hike (Forever Entertainment) [eShop-only] [Europe] [North America]
Tennis Go (Sabec) [eShop-only] [Europe] [North America]
Tenth Line Special Edition (The) (Sungazer Software) [eShop-only] [Europe] [North America]
Terra Force (Hamster, Arcade Archives) [eShop-only] [Europe] [North America] [Japan]
Terraria (505 Games) [Europe] [North America] [Japan]
Terratech (Payload Studios) [eShop-only] [Europe] [North America]
Terrorhythm (TRRT) (Forever Entertainment) [eShop-only] [Europe] [North America]
Tetris99 (Nintendo) [eShop-only] [Europe] [North America] [Japan]
Tetsudou Nippon! Rosen Tabi Eizan Densha-hen (Sonic Powered) [Japan]
Tetsumo Party (Monster Couch) [eShop-only] [Europe] [North America] [Japan]
The Voice (Koch Media) [Europe]
Thea: The Awakening (Monster Couch) [eShop-only] [Europe] [North America]
Theatre Tales (Ultimate Games) [eShop-only] [Europe] [North America]
TheNightfall (UIG Entertainment) [Europe] [North America]
Thief of Thieves: Season One (Rival Games) [eShop-only] [Europe] [North America]
Thief Simulator (Forever Entertainment) [eShop-only] [Europe] [North America]
Throne Quest Deluxe (Valorware) [eShop-only] [Europe] [North America] [Japan]
Tic-Tac-Letters by POWGI (Lightwood Games) [eShop-only] [Europe] [North America]
Tick Tock: A Tale for Two (Other Tales Interactive) [eShop-only] [Europe] [North America] [Japan]
Time Pilot (Hamster, Arcade Archives) [eShop-only] [Europe] [North America] [Japan]
Time Tunnel (Hamster, Arcade Archives) [eShop-only] [Europe] [North America] [Japan]
Timespinner (Chucklefish) [eShop-only] [Europe] [North America]
Tiny Bang Story (The) (Ellada Games) [eShop-only] [Europe] [North America]
Tiny Derby (Triple Boris) [eShop-only] [Europe] [North America]
Tiny Gladiators (BoomBit Games) [eShop-only] [Europe] [North America]
Tiny Metal: Full Metal Rumble (Area35) [eShop-only] [Europe] [North America] [Japan]
Titans Pinball (Super PowerUp Games) [eShop-only] [Europe] [North America] [Japan]
Titeuf Mega Party (Microids) [Europe]
Tlicolity Eyes: Twinkle Snowtime (Idea Factory) [Japan]
T.N.K. III (Hamster, Arcade Archives) [eShop-only] [Europe] [North America] [Japan]
ToeJam & Earl: Back in the Groove! (HumaNature Studios) [Europe] [North America] [Japan]
Tokyo 2020 Olympics: The Official Video Game (SEGA) [Japan]
Tokyo Dark – Remembrance – (Unties) [Europe] [North America] [Japan]
Tokyo School Life (PQube) [eShop-only] [Europe] [North America] [Japan]
Tonari ni Kanojo no Iru Shiawase ~ Two Farce ~ (Entergram) [eShop-only] [Japan]
Tools Up! (All in! Games) [eShop-only] [Europe] [North America] [Japan]
Toon War (Lemondo Games) [eShop-only] [Europe] [North America]
Toraware no Palm (Capcom) [Japan]
Torchlight II (Perfect World) [eShop-only] [Europe] [North America]
Touhou Gensou Maroku W (mediascape) [eShop-only] [Japan]
Touhou Genso Wanderer: Lotus Labyrinth (Unties) [Japan]
Touhou Sky Arena -Matsuri- Climax (mediascape) [eShop-only] [Europe] [North America] [Japan]
Touryst (The) (Shin'en Multimedia) [eShop-only] [Europe] [North America]
Tower Climb (11Sheep) [eShop-only] [Europe] [North America]
Tower of Beatrice (The) (Sometimes You) [eShop-only] [Europe] [North America]
Track & Field (Hamster, Arcade Archives) [eShop-only] [Europe] [North America] [Japan]
Travel Mosaics: A Paris Tour (JetDogs) [eShop-only] [Europe] [North America]
Travis Strikes Again: No More Heroes (Grasshopper Manufacture) [Europe] [North America] [Japan]
Treasure Stack (Pixelakes) [eShop-only] [Europe] [North America]
Trials Rising (Ubisoft) [Europe] [North America] [Japan]
Trine 2: Complete Story (Frozenbyte) [eShop-only] [Europe] [North America]
Trine 3: The Artifacts of Power (Frozenbyte) [eShop-only] [Europe] [North America]
Trine 4: The Nightmare Prince (Modus Games) [Europe] [North America] [Japan]
Trover Saves The Universe (Squanch Games) [eShop-only] [Europe] [North America]
Trüberbrook (Headup Games) [Europe] [North America] [Japan]
Truck Simulator USA (SC Ovilex Soft) [eShop-only] [Europe] [North America]
True Fear: Forsaken Souls – Part 2 (Digital Lounge) [eShop-only] [Europe] [North America]
Tsukue de Bowling / Desktop Bowling (SAT-BOX) [eShop-only] [Europe] [North America] [Japan]
Tsukue de Ping Pong / Desktop Table Tennis (SAT-BOX) [eShop-only] [Europe] [North America] [Japan]
Tsukue de Yakyuu / Desktop Baseball (SAT-BOX) [eShop-only] [Europe] [North America] [Japan]
Tsuppari Ozumo (Nintendo) [Nintendo Switch Online] [Japan]
Tsuri Spirits Nintendo Switch Version (Bandai-Namco) [Japan]
TT Isle of Man – Ride of the Edge (Big Ben Interactive) [Europe] [North America]
Turok (Nightdive Studios) [eShop-only] [Europe] [North America]
Turok 2: Seeds of Evil (Nightdive Studios) [eShop-only] [Europe] [North America]
TwinBee (Hamster, Arcade Archives) [eShop-only] [Europe] [North America] [Japan]
Twist & Match (Sanuk Games) [eShop-only] [Europe] [North America]
Twister Road (Dispatch Games) [eShop-only] [Europe] [North America]
Type:Rider (Arte Experience) [eShop-only] [Europe] [North America]
Tyd wag vir Niemand (Skobbejak Games) [eShop-only] [Europe] [North America]
Tyr: Chains of Valhalla (Ennui Studio) [eShop-only] [Europe] [North America]
UglyDolls: An Imperfect Adventure (Outright Games) [Europe] [North America]
Ultimate 11: SNK Football Championship (The) (Hamster, ACA NeoGeo) [eShop-only] [Europe] [North America] [Japan]
Ultra Off-Road 2019: Alaska (Ultimate Games) [eShop-only] [Europe] [North America]
Ultrawings (Bit Planet Games) [eShop-only] [Europe] [North America]
Umihara Kawase Fresh! (Success) [Europe] [North America] [Japan]
Undead Horde (10tons) [eShop-only] [Europe] [North America]
Undead's Building (Double Drive) [eShop-only] [Europe] [North America] [Japan]
UNI (Game Museum) [eShop-only] [Europe] [North America]
Unicorn Princess (The) (Big Ben Interactive) [Europe] [North America]
Unicornicopia (Pocketmoneygames) [eShop-only] [Europe] [North America]
Unit 4 (QubicGames) [eShop-only] [Europe] [North America]
Unknown Fate (Marslit Games) [eShop-only] [Europe] [North America]
Unravel Two (Electronic Arts) [eShop-only] [Europe] [North America] [Japan]
Unruly Heroes (Magic Design Studios) [eShop-only] [Europe] [North America] [Japan]
Untitled Goose Game (Panic) [eShop-only] [Europe] [North America] [Japan]
Unworthy (AK Games) [eShop-only] [North America]
Uta no ☆ Prince-sama ♪Repeat Love (Broccoli) [Japan]
Utopia 9 – A Volatile Vacation (QubicGames) [eShop-only] [Europe] [North America]
VA-11 Hall-A: Cyberpunk Bartended Action (Ysbryd Games) [Europe] [North America] [Japan]
Valfaris (Big Sugar) [eShop-only] [Europe] [North America] [Japan]
Valley (Blue Isle Studios) [eShop-only] [Europe] [North America]
Vambrace: Cold Soul (Headup Games) [eShop-only] [Europe] [North America] [Japan]
Vampyr (Focus Home Interactive) [Europe] [North America]
Vandals (ARTE Experience) [eShop-only] [Europe] [North America]
Vanishing of Ethan Carter (The) (The Astronauts) [eShop-only] [Europe] [North America]
Vaporum (Merge Games) [Europe] [North America] [Japan]
Vasara Collection (QUByte Interactive) [eShop-only] [Europe] [North America] [Japan]
Vectronom (ARTE Experience) [eShop-only] [Europe] [North America]
Vektor Wars (Super Icon) [eShop-only] [Europe] [North America]
Venture Kid (FDG Entertainment) [eShop-only] [Europe] [North America] [Japan]
Verlet Swing (Digerati) [eShop-only] [Europe] [North America]
Vice: Project Doom (Nintendo) [Nintendo Switch Online] [Europe] [North America] [Japan]
Victory Road (Hamster, Arcade Archives) [eShop-only] [Europe] [North America] [Japan]
Vigilante (Hamster, Arcade Archives) [eShop-only] [Europe] [North America] [Japan]
V.O.I.D. (JanduSoft) [eShop-only] [Europe] [North America] [Japan]
Voice of the Dreambringer (Mediascape) [eShop-only] [Japan]
Volleyball (Nintendo) [Nintendo Switch Online] [Europe] [North America] [Japan]
Vortex Attack EX (KaleidoGames) [eShop-only] [Europe] [North America]
Vosaria (Johnny Ostad) [eShop-only] [Europe] [North America]
Voxel Galaxy (SAT-BOX) [eShop-only] [Europe] [North America] [Japan]
VS. Balloon Fight (Hamster, Arcade Archives) [eShop-only] [Europe] [North America] [Japan]
VS. Castlevania (Hamster, Arcade Archives) [eShop-only] [Europe] [North America] [Japan]
VS. Excitebike (Nintendo) [Nintendo Switch Online] [Europe] [North America] [Japan]
VS. Gradius (Hamster, Arcade Archives) [eShop-only] [Europe] [North America] [Japan]
Wand Wars (Moonradish) [eShop-only] [Europe] [North America]
War Tech Fighters (Blowfish Studios) [eShop-only] [Europe] [North America]
War Theatre (Arcade Distillery) [eShop-only] [Europe] [North America]
Wardrobe: Even Better Edition (The) (CINIC Games) [eShop-only] [Europe] [North America]
Wargroove (Chucklefish) [eShop-only] [Europe] [North America] [Japan]
Warhammer Age of Sigmar: Champions (Playfusion) [eShop-only] [Europe] [North America]
Warhammer Quest (Chilled Mouse) [eShop-only] [Europe] [North America]
Warhammer Quest 2: The End Times (Chilled Mouse) [eShop-only] [Europe] [North America]
Warlock's Tower (Ratalaika Games) [eShop-only] [Europe] [North America] [Japan]
Warlocks 2: God Slayers (QubicGames) [eShop-only] [Europe] [North America]
Warparty (Crazy Monkey) [eShop-only] [Europe] [North America]
Warplanes: WW2 Dogfight (7Levels) [eShop-only] [Europe] [North America]
Warriors Orochi 4 Ultimate (Koei-Tecmo) [Japan]
Water Ski (Hamster, Arcade Archives) [eShop-only] [Europe] [North America] [Japan]
Watermelon Party (Bigosaur) [eShop-only] [Europe] [North America]
Way of the Passive Fist (Household Games) [eShop-only] [Europe] [North America]
Wayout (Nestor Yavorskyy) [eShop-only] [Europe] [North America]
We. The Revolution (Klabater) [eShop-only] [Europe] [North America]
Welcome to Hanwell (SteelArtsSoftware) [eShop-only] [Europe] [North America]
What Remins of Edith Finch (Annapurna Interactive) [eShop-only] [Europe] [North America] [Japan]
When Ski Lifts Go Wrong (Curve Digital) [eShop-only] [Europe] [North America] [Japan]
Where the Bees Make Honey (Whitethorn Digital) [eShop-only] [Europe] [North America]
Where the Water Tastes Like Wine (Serenity Forge) [eShop-only] [Europe] [North America]
Whipseey and the Lost Atlas (Blowfish Studios) [eShop-only] [Europe] [North America]
Widget Satchel (Noble Robot) [eShop-only] [Europe] [North America]
Wild Western (Hamster, Arcade Archives) [eShop-only] [Europe] [North America] [Japan]
Wilmot's Warehosue (Finji) [eShop-only] [Europe] [North America]
Witch & Hero (Flyhigh Works) [eShop-only] [Europe] [North America] [Japan]
Witch Thief (Cardboard Keep) [eShop-only] [North America]
Witcher 3: Wild Hunt – Complete (The) (CD Projekt) [Europe] [North America] [Japan]
Windmill Kings (Bigosaur) [eShop-only] [Europe] [North America]
Windscape (Headup Games) [eShop-only] [Europe] [North America]
Windstorm: Ari's Arrival (EuroVideo Medien) [Europe]
Winning Post 9 (Koei-Tecmo) [Japan]
Winter Sports Games (Joindots) [eShop-only] [Europe] [North America]
Wizard's Symphony (Arc System Works) [Japan]
Wizards of Brandel (Kemco) [eShop-only] [Europe] [North America] [Japan]
Witch & Hero II (Circle Ent.) [eShop-only] [Europe] [North America] [Japan]
Wolfenstein: Youngblood (Bethesda) [Europe] [North America] [Japan]
Worbital (TJR Games) [eShop-only] [Europe] [North America]
Word Mesh (Entwickler X) [eShop-only] [Europe] [North America]
Word Wheel by POWGI (Lightwood Games) [eShop-only] [Europe] [North America]
Wordsweeper by POWGI (Lightwood Games) [eShop-only] [Europe] [North America]
Wonder Boy Returns Remix (CFK) [eShop-only] [Europe] [North America] [Japan]
Woodle Tree 2: Deluxe (ChubbyPixel) [eShop-only] [Europe] [North America] [Japan]
World Cruise Story (Kairosoft) [eShop-only] [Europe] [North America] [Japan]
World of Riders (Kodobur Yazilim) [eShop-only] [Europe] [North America]
World Next Door (The) (VIZ) [eShop-only] [Europe] [North America]
World Soccer (Sabec) [eShop-only] [Europe] [North America]
World Tree Marché (Flyhigh Works) [eShop-only] [Europe] [North America] [Japan]
Worse Than Death (Benjamin Rivers) [eShop-only] [Europe] [North America]
Woven (Alterego Games) [eShop-only] [Europe] [North America]
WRC 8 (Big Ben Interactive) [Europe] [North America]
Wreckin' Ball Adventure (QubicGames) [eShop-only] [Europe] [North America]
Wrecking Crew (Nintendo) [Nintendo Switch Online] [Europe] [North America] [Japan]
Wuppo: Definitive Edition (Knuist and Perzik) [eShop-only] [Europe] [North America]
WWA Collection 2 (Plicy) [eShop-only] [Japan]
X Multiply (Hamster, Arcade Archives) [eShop-only] [Europe] [North America] [Japan]
X-Morph: Defense (EXOR Studios) [eShop-only] [Europe] [North America] [Japan]
Xeno Crisis (Bitmap Bureau) [eShop-only] [Europe] [North America]
Xenon Racer (Soedesco) [Europe] [North America] [Japan]
Xenon Valkyrie+ (COWCAT) [eShop-only] [Europe] [North America] [Japan]
XenoRaptor (Digerati) [eShop-only] [Europe] [North America]
Xtreme Club Racing (EnjoyUp Games) [eShop-only] [Europe] [North America] [Japan]
Yaga (Versus Evil) [eShop-only] [Europe] [North America]
Yellow Fins (Sprakelsoft) [eShop-only] [Europe] [North America]
Yet Another Zombie Defense HD (Awesome Games) [eShop-only] [Europe] [North America]
Yie Ar Kung-Fu (Nintendo) [Nintendo Switch Online] [Japan]
Yie Ar Kung-Fu (Hamster, Arcade Archives) [eShop-only] [Europe] [North America] [Japan]
YIIK – A Postmodern RPG (Ysbryd Games) [eShop-only] [Europe] [North America] [Japan]
Yo-kai Watch 1 for Nintendo (Level-5) [Japan]
Yo-kai Watch 4 (Level-5) [Japan]
Yo-kai Watch 4++ (Level-5) [Japan]
Yooka-Laylee and the Impossible Lair (Team17) [Europe] [North America] [Japan]
Yoshi's Crafted World (Nintendo) [Europe] [North America] [Japan]
You Died but a Necromancer revived You (BolHut) [eShop-only] [Europe] [North America] [Japan]
Your Toy (VivaGames) [eShop-only] [Europe] [North America] [Japan]
Yu-Gi-Oh! Duel Monsters Legacy of the Duelist Link Evolution (Konami) [Europe] [North America] [Japan]
YU-NO: The Girl Who Chants love at the Bound of this World (MAGES.) [Europe] [North America] [Japan]
YUMENIKKI -Dream Diary- (Active Gaming Media) [eShop-only] [Europe] [North America] [Japan]
Yumeutsutsu Re:master (Kogado Studio) [Japan]
Yunohana SpRING! ~Mellow Times~ for Nintendo Switch) (Idea Factory) [Japan]
Yuri (Fingerlab) [eShop-only] [Europe] [North America] [Japan]
Zelda II: Adventure of Link (Nintendo) [Nintendo Switch Online] [Europe] [North America] [Japan]
Zen Chess Collection (QUByte Interactive) [eShop-only] [Europe] [North America]
Zenith (BLG-Publishing) [eShop-only] [Europe] [North America]
Zeroptian Invasion (Ratalaika Games) [eShop-only] [Europe] [North America] [Japan]
Zettai Kaikyuu Gakuen (Prototype) [Japan]
ZikSquare (TOMAGameStudio) [eShop-only] [Europe] [North America]
Ziggurat (Milkstone Studios) [eShop-only] [Europe] [North America]
Zoids Wild: King of Blast (Takara-Tomy) [Japan]
Zomb (Sabec) [eShop-only] [Europe] [North America]
Zombie Driver Immortal Edition (EXOR Studios) [eShop-only] [Europe] [North America] [Japan]
Zombie Night Terror (Plug In Digital) [eShop-only] [Europe] [North America] [Japan]
Zombie Panic in Wonderland DX (Akaoni Studio) [eShop-only] [Europe] [North America] [Japan]
Zombie Scrapper (Ransacked Studios) [eShop-only] [Europe] [North America]
Zombieland: Double Tap – Road Trip (Game Mill) [Europe] [North America]
Zumba Burn It Up! (505 Games) [Europe] [North America]
Nintendo Switch games – 2018
#Breakforcist Battle (Lucid Sheep Games) [eShop-only] [Europe] [North America]
'n Verlore Verstand (Skobbejak Games) [eShop-only] [Europe] [North America]
3 Count Bout (Hamster, ACA NeoGeo) [eShop-only] [Europe] [North America] [Japan]
3D Billiards – Pool & Snooker (Joindots) [eShop-only] [Europe] [North America]
7 Billion Humans (Tomorrow Corporation) [eShop-only] [Europe] [North America] [Japan]
10-Yard Fight (Hamster, Arcade Archives) [eShop-only] [Europe] [North America] [Japan]
12 orbits (Roman Uhlig) [eShop-only] [Europe] [North America] [Japan]
20XX (Batterystaple) [eShop-only] [Europe] [North America] [Japan]
99Vidas – Definitive Edition (QUByte Interactive) [eShop-only] [Europe] [North America]
911 Operator (SONKA) [eShop-only] [Europe] [North America]
1001 Ultimate Mahjong 2 (NAWIA GAMES) [eShop-only] [Europe] [North America]
1917 – The Alien Invasion DX (KORION) [eShop-only] [Europe] [North America]
1979 Revolution: Black Friday (Digerati) [eShop-only] [Europe] [North America]
2020 Super Baseball (Hamster, ACA NeoGeo) [eShop-only] [Europe] [North America] [Japan]
2064: Read Only Memories INTEGRAL (MidBoss) [eShop-only] [Europe] [North America] [Japan]
6180 the moon (Turtle Cream) [eShop-only] [Europe] [North America] [Japan]
A Case of Distrust (Serenity Forge) [eShop-only] [Europe] [North America]
A Gummy's Life (EP Games) [eShop-only] [Europe] [North America]
A Hole New World (Dolores Ent.) [eShop-only] [Europe] [North America] [Japan]
A Magical High School Girl (Sekai Games) [eShop-only] [Europe] [North America] [Japan]
A Normal Lost Phone (Plug In Digital) [eShop-only] [Europe] [North America]
A Robot Named Fight (Hitcents) [eShop-only] [Europe] [North America]
Aaero: Complete Edition (S2 Entertainment) [eShop-only] [Europe] [North America] [Japan]
Abyss (EnjoyUp Games) [eShop-only] [Europe] [North America] [Japan]
ABZÛ (505 Games) [eShop-only] [Europe] [North America]
Ace of Seafood (Nussoft) [eShop-only] [Europe] [North America] [Japan]
Adventures of Elena Temple (The) (GRIMTALIN) [eShop-only] [Europe] [North America]
ADVENTURES OF LOLO (Nintendo) [Nintendo Switch Online] [Europe] [North America] [Japan]
Adventure Pals (The) (Armor Games) [eShop-only] [Europe] [North America]
Adventures of Bertram Fiddle (The) – Episode 1 (Chorus Worldwide Games) [eShop-only] [Europe] [North America] [Japan]
Adventures of Bertram Fiddle (The) – Episode 2 (Chorus Worldwide Games) [eShop-only] [Europe] [North America] [Japan]
Aegis Defenders (Humble Bundle) [eShop-only] [Europe] [North America] [Japan]
Aero Fighters 3 (Hamster) [eShop-only] [Europe] [North America] [Japan]
AeternoBlade (Corecell) [eShop-only] [Europe] [North America]
Agartha-S (mebius) [eShop-only] [Europe] [North America] [Japan]
Agatha Knife (Mango Protocol) [eShop-only] [Europe] [North America]
Aggressors of Dark Combat (Hamster, ACA NeoGeo) [eShop-only] [Europe] [North America] [Japan]
Air Hockey (Sabec) [eShop-only] [Europe] [North America]
Air Mail (N-Fusion) [eShop-only] [Europe] [North America]
Akash: Path of the Five (Truant Pixel) [eShop-only] [Europe] [North America]
Akihabara – Feel the Rhythm Remixed (JMJ Interactive) [eShop-only] [Europe] [North America] [Japan]

Akihabara Crash! 123 Stage +1 (Dorasu) [eShop-only] [Europe] [North America] [Japan]

Alchemic Jousts (Lunatic Pixels) [eShop-only] [Europe] [North America] [Japan]
Alpha Mission (Hamster, Arcade Archives) [eShop-only] [Europe] [North America] [Japan]
Alwa's Awakening (Elden Pixels) [eShop-only] [Europe] [North America] [Japan]
All-Star Fruit Racing (Pqube) [eShop-only] [Europe] [North America] [Japan]
Almighty Tree: The Last Dreamer (West Coast) [eShop-only] [Europe] [North America]
Alteric (Sometimes You) [eShop-only] [Europe] [North America]
Amazing Shinsengumi: Heroes in Love (The) (D3 Publisher) [eShop-only] [Europe] [North America] [Japan]
Angels of Death (ACTIVE GAMING MEDIA) [eShop-only] [Europe] [North America] [Japan]
Anima: Gate of Memories (BLG-Publishing) [eShop-only] [Europe] [North America]
Anima: Gate of Memories – The Nameless Chronicles (BLG-Publishing) [eShop-only] [Europe] [North America]
Animal Hunter Z (STARSIGN) [eShop-only] [Europe] [North America] [Japan]
Animal Rivals: Nintendo Switch Edition (Blue Sunset Games) [eShop-only] [Europe] [North America]
Animal Super Squad (DoubleMoose) [eShop-only] [Europe] [North America]
Animated Jigsaws: Beautiful Japanese Scenery (Rainy Frog) [eShop-only] [Europe] [North America] [Japan]
Animated Jigsaws: Japanese Women (Rainy Frog) [eShop-only] [Europe] [North America] [Japan]
Animated Jigsaws: Wild Animals (Rainy Frog) [eShop-only] [Europe] [North America] [Japan]
Animus (TROOOZE) [eShop-only] [Europe] [Japan] [North America]
Another Lost Phone: Laura's Story (Plug In Digital) [eShop-only] [Europe] [North America]
Another World (DotEmu) [eShop-only] [Europe] [North America] [Japan]
Ao no Kanata no Four Rhythm (PIACCI) [Japan]
Aperion Cyberstorm (Apriori Digital) [eShop-only] [Europe] [North America] [Japan]
Aqua Kitty UDX (Tikipod) [eShop-only] [Europe] [North America] [Japan]
Aqua TV (EM Studios) [eShop-only] [Europe] [North America]
Aquatic Adventure of the Last Human (The) (Digerati) [eShop-only] [Europe] [North America]
Arena of Valor (Tencent Games) [eShop-only] [Europe] [North America] [Japan]
Argus (Hamster, Arcade Archives) [eShop-only] [Europe] [North America] [Japan]
ARK: Survival Evolved (Snail Games USA) [Europe] [North America]
Armello (League of Geeks) [eShop-only] [Europe] [North America] [Japan]
Art of Balance (Shin'en Multimedia) [eShop-only] [Europe] [North America] [Japan]
Art of Fighting 2 (Hamster, ACA NeoGeo) [eShop-only] [Europe] [North America] [Japan]
Asdivine Hearts (KEMCO) [eShop-only] [Europe] [North America] [Japan]
Asonde Go ga Tsuyokunaru! Ginseii Go DX (Silverstar Japan) [Japan]
Assassin's Creed Odyssey: Cloud Version (Ubisoft) [eShop-only] [Japan]
Assault Gunners HD Edition (Marvelous) [eShop-only] [Europe] [North America] [Japan]
Astebreed (ACTIVE GAMING MEDIA) [eShop-only] [Europe] [North America] [Japan]
Astérix & Obélix XXL 2 (Microids) [Europe] [North America]
Atari Flashback Classics (Atari) [Europe] [North America]
Atelier Meruru: The Apprentice of Arland DX (Koei-Tecmo) [Europe] [North America] [Japan]
Atelier Rorona: The Alchemist of Arland DX (Koei-Tecmo) [Europe] [North America] [Japan]
Atelier Totori: The Adventurer of Arland DX (Koei-Tecmo) [Europe] [North America] [Japan]
Athena (Hamster, Arcade Archives) [eShop-only] [Europe] [North America] [Japan]
Atomic Robo-Kid (Hamster, Arcade Archives) [eShop-only] [Europe] [North America] [Japan]
ATOMIK: RunGunJumpGun (Gambitious) [eShop-only] [Europe] [North America]
Atomine (Mixed Bag Games) [eShop-only] [Europe] [North America]
Attack on Titan 2 (Koei-Tecmo) [Europe] [North America] [Japan]
ATV Drift & Tricks (Microids) [Europe] [North America]
Awe (BLG-Publishing) [eShop-only] [Europe] [North America]
Awkward (Snap Finger Click) [eShop-only] [Europe] [North America]
Ayakashi Koigikyoku (Digimerce) [eShop] [Europe] [North America] [Japan]
Azkend 2 (10tons) [eShop-only] [Europe] [North America]
Azure Reflections (UNTIES) [eShop-only] [Europe] [North America] [Japan]
Bad North (Raw Fury) [eShop-only] [Europe] [North America] [Japan]
BAFL – Brakes Are For Losers (Plug In Digital) [eShop-only] [Europe] [North America]
Ballon Fight (Nintendo) [Nintendo Switch Online] [Europe] [North America] [Japan]
Banner Saga (The) (Versus Evil) [eShop-only] [Europe] [North America]
Banner Saga 2 (The) (Versus Evil) [eShop-only] [Europe] [North America]
Banner Saga 3 (The) (Versus Evil) [eShop-only] [Europe] [North America]
Baobabs Mausoleum Episode 1: Ovnifagos Don't Eat Flamingos (Zerouno Games) [eShop-only] [Europe] [North America]
Baseball (Nintendo) [Nintendo Switch Online] [Europe] [North America] [Japan]
Baseball Riot (10tons) [eShop-only] [Europe] [North America]
BASEBALL STARS PROFESSIONAL (Hamster, ACA NeoGeo) [eShop-only] [Europe] [North America] [Japan]
Basketball (Sabec) [eShop-only] [Europe] [North America]
Bass Pro Shop: The Strike – Championship Edition (Planet Entmt) [Europe] [North America]
Bastion (Supergiant Games) [eShop-only] [Europe] [North America]
Batman: The Enemy Within (Telltale Games) [eShop-only] [Europe] [North America]
Battery Jam (Halseo) [eShop-only] [Europe] [North America]
Battle Chasers: Nightware (THQ Nordic) [Europe] [North America] [Japan]
Battle Group 2 (Merge Games) [eShop-only] [Europe] [North America]
Battle Princess Madelyn (Causal Bit Games) [Europe] [North America] [Japan]
Battle Supremacy (Atypical Games) [eShop-only] [Europe] [North America] [Japan]
Battlezone Gold Edition (Rebellion) [eShop-only] [Europe] [North America]
Bayonetta (Nintendo) [Europe] [North America] [Japan]
Bayonetta 2 (Nintendo) [Europe] [North America] [Japan]
BEAST Darling! ~Kemomimi Danshi to Himitsu no Ryou (Caerux) [eShop-only] [Japan]
Beat Rush (FuryLion Group) [eShop-only] [Europe] [North America]
Beekyr Reloaded (Akaoni Studio) [eShop-only] [Europe] [North America]
Behind The Screen (COSEN) [eShop-only] [Europe] [North America] [Japan]
Beholder: Complete Edition (Curve Digital) [eShop-only] [Europe] [North America]
Bendy and the Ink Machine (Maximum Games) [eShop-only] [Europe] [North America]
Beyblde Burst Battle Zero (FuRyu) [Japan]
Bibi & Tina (TREVA) [Europe] [North America]
Bibi Blocksberg – Big Broom Race 3 (TREVA) [eShop-only] [Europe] [North America]
Big Bash Boom (Big Ant Studios) [eShop-only] [Europe] [North America]
Big Buck Hunter Arcade (GameMill) [Europe] [North America]
Billiard (D3 Publisher) [eShop-only] [Europe] [North America] [Japan]
Billion Road (Bandai-Namco) [eShop-only] [Japan]
BINGO for Nintendo Switch (Starsign) [eShop-only] [Europe] [North America] [Japan]
BIOHAZARD 7 resident evil cloud version (Capcom) [eShop-only] [Japan]
Bit Dungeon + (Dolores Ent.) [eShop-only] [Europe] [North America] [Japan]
Black and White Bushido (Good Catch) [eShop-only] [Europe] [North America]
Black Bird (Onion Games) [eShop-only] [Europe] [North America] [Japan]
Black Hole (Dufgames) [eShop-only] [Europe] [North America]
Blacksea Odyssey (Digerati) [eShop-only] [Europe] [North America]
Blade Strangers (Nicalis) [Europe] [North America] [Japan]
BlazBlue Cross Tag Battle (Arc System Works) [Europe] [North America] [Japan]
Bleed 2 (Digerati) [eShop-only] [Europe] [North America]
BlobCat (BySamb) [eShop-only] [Europe] [North America]
Bloodstained: Curse of the Moon (Inti Creates) [eShop-only] [Europe] [North America] [Japan]
Bloons TD 5 (Ninja Kiwi) [eShop-only] [Europe] [North America]
bloxiq (Blot Interactive) [eShop-only] [North America]
Blue Rider (eastasiasoft) [eShop-only] [Europe] [North America] [Japan]
Bokura no Keshigomu Otoshi / Our Flick Erasers (SAT-BOX) [eShop-only] [Europe] [North America] [Japan]
Bombslinger (Plug In Digital) [eShop-only] [Europe] [North America] [Japan]
Bomb Chicken (Nitrome) [eShop-only] [Europe] [North America] [Japan]
Bomber Crew (Curve Digital) [eShop-only] [Europe] [North America] [Japan]
Bombing Busters (Sanuk Games) [eShop-only] [Europe] [North America]
Boom Ball: Boost Edition (VirtualAirGuitar) [eShop-only] [Europe] [North America]
Bouncy Bob (SONKA) [eShop-only] [Europe] [North America]
BQM Block Quest Maker (Wonderland Kazakiri) [eShop-only] [Europe] [North America] [Japan]
Brawl (QubicGames) [eShop-only] [Europe] [North America]
Brawlhalla (Ubisoft) [eShop-only] [Europe] [North America] [Japan]
Brick Breaker (Big Ben Interactive) [eShop-only] [Europe] [North America]
Bridge Constructor Portal (Headup Games) [eShop-only] [Europe] [North America] [Japan]
Bring Them Home (Higgs Games) [eShop-only] [Europe] [North America] [Japan]
Broforce (Devolver Digital) [eShop-only] [Europe] [North America] [Japan]
Broken Age (Double Fine) [eShop-only] [Europe] [North America]
Broken Sword 5: The Serpent's Curse (Revolution) [Europe] [North America]
Bud Spencer & Terence Hill – Slaps And Beans (Trinity Team) [eShop-only] [Europe] [North America]
Buddy Collection if -Shukumei no Akai Ito- (PLiCY) [eShop-only] [Japan]
Bug Butcher (The) (2Awesome Studio) [eShop-only] [Europe] [North America] [Japan]
Bunker (The) (Wales Interactive) [eShop-only] [Europe] [North America]
Burly Men at Sea (Plug In Digital) [eShop-only] [Europe] [North America] [Japan]
Burnstar (Gearbox Publishing) [eShop-only] [Europe] [North America] [Japan]
Cabela's The Hunt – Championship Edition (Planet Entmt) [Europe] [North America]
Cake Laboratory (GRIMTALIN) [eShop-only] [Europe] [North America]
Calculation Castle: Greco's Ghostly Challenge – Substraction (Media5) [eShop-only] [Europe] [North America] [Japan]
Calculation Castle: Greco's Ghostly Challenge – Multiplication (Media5) [eShop-only] [Europe] [North America] [Japan]
Calculation Castle: Greco's Ghostly Challenge – Addition (Media5) [eShop-only] [Europe] [North America] [Japan]
Calculation Castle: Greco's Ghostly Challenge – Division (Media5) [eShop-only] [Europe] [North America] [Japan]
Candle: The Power of the Flame (Merge Games) [eShop-only] [Europe] [North America] [Japan]
Capcom Beat 'Em Up Bundle (Capcom) [Europe] [North America] [Japan]
Captain Toad: Treasure Tracker (Nintendo) [Europe] [North America] [Japan]
Car Quest (Ezone) [eShop-only] [Europe] [North America]
Carcassonne (Asmodée Digital) [eShop-only] [Europe] [North America]
Carnival Games (Take-Two) [Europe] [North America] [Japan]
Cartoon Network: Adventure Time: Pirates of the Enchiridion (Outright Games) [Europe] [North America]
Cast of the Seven Godsends (Merge Games) [eShop-only] [Europe] [North America]
Castle of Heart (7Levels) [eShop-only] [Europe] [North America] [Japan]
CastleStorm (Zen Studios) [eShop-only] [Europe] [North America]
Catastronauts (Inertiasoft) [eShop-only] [Europe] [North America]
Catch 'Em! Goldfish Scooping (D3 Publisher) [eShop-only] [Europe] [North America] [Japan]
Cattails (FalconDevelopment) [eShop-only] [Europe] [North America]
Celeste (Matt Makes Games) [eShop-only] [Europe] [North America] [Japan]
Cendrillon palikA (Idea Factory) [Japan]
Chalk Dash Carnival (SAT-BOX) [eShop-only] [Europe] [North America] [Japan]
Chameleon Run Deluxe Edition (Cinemax) [eShop-only] [Europe] [North America]
Charming Empire (The) (D3 Publisher) [eShop-only] [Europe] [North America] [Japan]
Chasm (Leadman Games) [eShop-only] [Europe] [North America]
Chicken Assasin: Reloaded (Akupara Games) [eShop-only] [Europe] [North America]
Chicken Range (Funbox Media) [eShop-only] [Europe] [North America]
Chiki-Chiki Boxy Racers (Pocket) [eShop-only] [Europe] [North America] [Japan]
Child of Light Ultimate Edition (Ubisoft) [eShop-only] [Europe] [North America] [Japan]
Choju Giga Wars (Silverstar Japan) [eShop-only] [Japan]
Chou Tousouchuu & Chou Sentouchuu Double Pack (Bandai-Namco) [Japan]
Chromagun (Pixel Maniacs) [eShop-only] [Europe] [North America]
Chronus Arc (KEMCO) [eShop-only] [Europe] [North America] [Japan]
Circle of Sumo (Belka) [eShop-only] [Europe] [North America]
City Builder (BoomBox) [eShop-only] [Europe] [North America]
City CONNECTION (Hamster, Arcade Archives) [eShop-only] [Europe] [North America] [Japan]
Cities: Sklylines – Nintendo Switch Edition (ParadoxInteractive) [eShop-only] [Europe] [North America] [Japan]
Class of Heroes Anniversary Edition (Acquire) [eShop-only] [Japan]
Claws of Furry (Terahard Studios) [eShop-only] [Europe] [North America]
Closed Nightmare (Nippon Ichi Software) [Japan]
Clouds & Sheep 2 (HandyGames) [eShop-only] [Europe] [North America] [Japan]
Cluedo (Marmalade Game Studio) [eShop-only] [Europe] [North America]
ClusterPuck 99 (Coatsink Software) [eShop-only] [Europe] [North America] [Japan]
Clustertruck (tinyBuild Games) [eShop-only] [Europe] [North America]
Code of Princess EX (Nicalis) [Europe] [North America] [Japan]
Code Realize: Bouquet of Rainbows (Idea Factory) [Japan]
Coffee Crisis (QubicGames) [Europe] [North America]
Coffin Dodgers (Wales Interactive) [eShop-only] [Europe] [North America]
Collidalot (Grunka Munka) [eShop-only] [Europe] [North America]
Color Zen (Cypronia) [eShop-only] [Europe] [North America]
Color Zen Kids (Cypronia) [eShop-only] [Europe] [North America]
Coloring Book (QubicGames) [eShop-only] [Europe] [North America]
Conduct TOGETHER! (Northplay) [eShop-only] [Europe] [North America] [Japan]
Conga Master Cruisin' (City Connection) [eShop-only] [Japan] (special version of Conga Master Party, released exclusively in Japan)
Cosmic Star Heroine (Limited Run Games) [eShop-only] [Europe] [North America]
Crash Bandicoot N. Sane Trilogy (Activision) [Europe] [North America] [Japan]
Crashlands (Butterscotch) [eShop-only] [Europe] [North America]
Crayola Scoot (Outright Games) [Europe] [North America]
Crazy Climber (Hamster, Arcade Archives) [eShop-only] [Europe] [North America] [Japan]
CricktoGame: Nintendo Switch Edition (Polygon-e) [eShop-only] [Europe] [North America]
Crimson Keep (Merge Games) [eShop-only] [Europe] [North America]
Croc's World (Spraklesoft) [eShop-only] [Europe] [North America] [Japan]
Croixleur Sigma (PLAYISM) [eShop-only] [Europe] [North America] [Japan]
Crossed Swords (Hamster, ACA NeoGeo) [eShop-only] [Europe] [North America] [Japan]
Crossing Souls (Devolver Digital) [eShop-only] [Europe] [North America] [Japan]
Crush Your Enemies! (Vile Monarch) [eShop-only] [Europe] [North America]
Crypt of the NecroDancer (BraceYourselfGames) [eShop-only] [Europe] [North America] [Japan]
Cube Creator X (Arc System Works) [Europe] [North America] [Japan]
Cubikolor (Light Maze) [eShop-only] [Europe] [North America]
Cyber-Lip (Hamster, ACA NeoGeo) [eShop-only] [Europe] [North America] [Japan]
Cycle 28 (Pill Bug Interactive) [eShop-only] [Europe] [North America]
D/Generation HD (West Coast) [eShop-only] [Europe] [North America]
D/Generation: The Original (West Coast) [eShop-only] [Europe] [North America]
Daedalus: The Awakening of Golden Jazz (Arc System Works) [Europe] [North America] [Japan]
Dai Senryaku Perfect 4.0 (Systemsoft Alpha) [Japan]
Daitoshokan no Hitsujikai -Library Party- (Entergram) [Japan]
Damascus Gear Operation Tokyo (Arc System Works) [eShop-only] [Europe] [North America] [Japan]
Danger Mouse: The Danger Games (9th Impact) [eShop-only] [Europe] [North America]
Dandara (Raw Fury) [eShop-only] [Europe] [North America] [Japan]
Danmaku Unlimited 3 (Doragon) [eShop-only] [Europe] [North America]
Dark Souls Remastered (Bandai-Namco) [Europe] [North America] [Japan]
Darkest Dungeon (Red Hook Studios) [eShop-only] [Europe] [North America] [Japan]
(The) Darkside Detective (isometricDreams) [eShop-only] [Europe] [North America]
Darts Up (EnjoyUp Games) [eShop-only] [Europe] [North America] [Japan]
Dawn of the Breakers (Cyberstep) [eShop-only] [Europe] [North America] [Japan]
de Blob (THQ Nordic) [Europe] [North America] [Japan]
de Blob 2 (THQ Nordic) [Europe] [North America] [Japan]
Dead Cells (Motion Twin) [Europe] [North America] [Japan]
Dead Fun Pack: Penguins and Aliens Strikes Again (EnjoyUp Games) [eShop-only] [Europe] [North America]
Deadbolt (Hopoo Games) [eShop-only] [Europe] [North America]
Dear My Abyss (Regista) [eShop-only] [Japan]
Death Road to Canada (Ukiyo Publishing) [eShop-only] [Europe] [North America]
Debris Infinity (SVC Games) [eShop-only] [Europe] [North America] [Japan]
Deep Ones (Sometimes You) [eShop-only] [Europe] [North America]
Defoliation (COSEN) [eShop-only] [Europe] [North America] [Japan]
Defunct (Soedesco) [eShop-only] [Europe] [North America]
Dei Gratia in the fifth day (Regista) [eShop-only] [Japan]
Demetrios – The BIG Cynical Adventure (COWCAT) [eShop-only] [Europe] [North America]
Demon Crystal (The) (Regista) [eShop-only] [Europe] [North America] [Japan]
Demon's Crystals (BLG-Publishing) [eShop-only] [Europe] [North America]
Deployment (Whale Rock Games) [eShop-only] [Europe] [North America]
Deru – The Art of Cooperation (Ink Kit) [eShop-only] [Europe] [North America]
Desert Child (Akupara Games) [eShop-only] [Europe] [North America] [Japan]
Destiny's Princess: A War Story, A Love Story (D3 Publisher) [eShop-only] [Europe] [North America] [Japan]
Destruction (COSEN) [eShop-only] [Europe] [North America] [Japan]
Detective Gallo (MixedBag Games) [eShop-only] [Europe] [North America]
Detention (Coconut Island Games) [eShop-only] [Europe] [North America] [Japan]
Dexteritrip (Undergames) [eShop-only] [Europe] [North America] [Japan]
Devious Dungeon (Ratalaika Games) [eShop-only] [Europe] [North America]
Diablo III: Eternal Collection (Blizzard) [Europe] [North America] [Japan]
Die for Valhalla! (Monster Couch) [eShop-only] [Europe] [North America] [Japan]
Dies irae Amantes amentes for Nintendo Switch (Views) [eShop-only] [Japan]
Diggerman (Forever Entertainment) [eShop-only] [Europe] [North America]
Disc Jam (High Horse Games) [eShop-only] [Europe] [North America]
Disco Dodgeball – REMIX (Zen Studios) [eShop-only] [Europe] [North America]
Discovery (noowanda) [eShop-only] [Europe] [North America] [Japan]
Disease – Hidden Object – (D3 Publisher) [eShop-only] [Europe] [North America] [Japan]
Disgaea 1 Complete (Nippon Ichi Software) [Europe] [North America] [Japan]
Dodge Hard (Vanguard) [eShop-only] [North America] [Japan]
Dokuro (SE Mobile and Online) [eShop-only] [Europe] [North America] [Japan]
Donkey Kong (Nintendo) [Nintendo Switch Online] [Europe] [North America] [Japan]
Donkey Kong (Hamster, Arcade Archives) [eShop-only] [Europe] [North America] [Japan]
Donkey Kong Country: Tropical Freeze (Nintendo) [Europe] [North America] [Japan]
Donkey Kong Jr. (Hamster, Arcade Archives) [eShop-only] [Europe] [North America] [Japan]
Don't Die, Mr Robot! (Digerati) [eShop-only] [Europe] [North America]
Don't Starve: Nintendo Switch Edition (Klei Entertainment) [eShop-only] [Europe] [North America]
Donut County (Annapurna Interactive) [eShop-only] [Europe] [North America] [Japan]
Dotabata Chouri Action IT-kei Raamen Dorasu (Dorasu) [eShop-only] [Japan]
Double Dragon (Nintendo) [Nintendo Switch Online] [Europe] [North America] [Japan]
Double Dragon (Hamster, Arcade Archives) [eShop-only] [Europe] [North America] [Japan]
Double Dragon II: The Revenge (Hamster, Arcade Archives) [eShop-only] [Europe] [North America] [Japan]
Doughlings: Arcade (HERO CONCEPT) [eShop-only] [Europe] [North America] [Japan]
Dr. Mario (Nintendo) [Nintendo Switch Online] [Europe] [North America] [Japan]
Dracula's Legacy (Joindots) [eShop-only] [Europe] [North America]
DragoDino (Plug In Digital) [eShop-only] [Europe] [North America]
Dragon Ball FighterZ (Bandai-Namco) [Europe] [North America] [Japan]
Dragon Blaze for Nintendo Switch (Zerodiv) [eShop-only] [Europe] [North America] [Japan]
Dragon Quest Builders (Square-Enix) [Europe] [North America] [Japan]
Dragon Quest Builders 2 (Square-Enix) [Europe] [North America] [Japan]
Dragon Quest X All-in-One Package (2018) (Square-Enix) [Japan]
Dragon Sinker (Kemco) [eShop-only] [Europe] [North America] [Japan]
Draw a Stickman: EPIC 2 (Hitcents) [eShop-only] [Europe] [North America] [Japan]
Drawful 2 (Jackbox Games) [eShop-only] [Europe] [North America]
DREAM ALONE (Fat Dog Games) [eShop-only] [Europe] [North America] [Japan]
Dreamwalker (Code Mystics) [eShop-only] [Europe] [North America]
Drift Legends (Nikita Alexeevich) [eShop-only] [Europe] [North America] [Japan]
Drone Fight (SILVERSTAR) [eShop-only] [Europe] [North America] [Japan]
Dungeon Rushers (Plug In Digital) [eShop-only] [Europe] [North America] [Japan]
Dungeon Village (KairoSoft) [eShop-only] [Europe] [North America] [Japan]
Dust: An Elysian Tail (Humble Hearts) [eShop-only] [Europe] [North America]
Dustoff Heli Rescue 2 (Rainy Frog) [eShop-only] [Europe] [North America] [Japan]
Dynamite Fishing – World Games (HandyGames) [eShop-only] [Europe] [North America] [Japan]
Dynasty Warriors 8: Xtreme Legends Definitive Edition (Koei-Tecmo) [Europe] [North America] [Japan]
Earth Wars (oneoreight) [eShop-only] [Europe] [North America] [Japan]
Earthlock (Snowcastle Games) [eShop-only] [Europe] [North America] [Japan]
Earthworms (SONKA) [eShop-only] [Europe] [North America]
EAT BEAT DEADSPIKE-san (Arc System Works) [eShop-only] [Europe] [North America] [Japan]
Eekeemoo – Splinters of the Dark Shard (Cooply) [eShop-only] [Europe] [North America]
Element (Flightless) [eShop-only] [Europe] [North America] [Japan]
Elemental Knights R (WINLIGHT) [eShop-only] [Europe] [North America] [Japan]
Enchanting Mahjong Match (D3 Publisher) [eShop-only] [Europe] [North America] [Japan]
Energy Balance (Sometimes You) [eShop-only] [Europe] [North America]
Energy Cycle Edge (Sometimes You) [eShop-only] [Europe] [North America]
Energy Invasion (Sometimes You) [eShop-only] [Europe] [North America]
Enigmatis 2: The Mists of Ravenwood (Artifex Mundi) [eShop-only] [Europe] [North America] [Japan]
Epic Loon (Ukuza) [eShop-only] [Europe] [North America]
Escape Doodland (QubicGames) [eShop-only] [Europe] [North America]
Escape Game: Aloha (SILVERSTAR) [eShop-only] [Europe] [North America] [Japan]
Escape Trick: 35 Fateful Enigmas (D3 Publisher) [eShop-only] [Europe] [North America] [Japan]
Escapists: Complete Edition (The) (Team17) [eShop-only] [Europe] [North America] [Japan]
(The) Escapists 2 (Team17) [eShop-only] [Europe] [North America] [Japan]
eSport Manager (Ultimate Games) [eShop-only] [Europe] [North America]
Eternal Edge (Righteous Weasel) [eShop-only] [North America]
Eternum Ex (Zerouno Games) [eShop-only] [Europe] [North America]
EVE burst error (RED FLAG SHIP) [eShop-only] [Japan]
Everspace – Stellar Edition (ROCKFISH Games) [eShop-only] [Europe] [North America] [Japan]
Excitebike (Nintendo) [Nintendo Switch Online] [Europe] [North America] [Japan]
Excitebike (Hamster, Arcade Archives) [eShop-only] [Europe] [North America] [Japan]
Exorder (Fat Dog Games) [eShop-only] [Europe] [North America]
Extreme Poker (Dorasu) [eShop-only] [Europe] [North America] [Japan]
Fairune Collection (Flyhigh Works) [eShop-only] [Europe] [North America] [Japan]
Fairy Tale Puzzles ~Magic Objects~ (Office5656) [eShop-only] [North America] [Japan]
Fall (The) (Over The Moon) [eShop-only] [Europe] [North America]
(The) Fall Part 2: Unbound (Over The Moon) [eShop-only] [Europe] [North America]
Fall of Light: Darkest Edition (Digerati) [eShop-only] [Europe] [North America]
Fallen Legion: Rise to Glory (Nippon Ichi Software) [Europe] [North America] [Japan]
Fallout Shelter (Bethesda) [eShop-only] [Europe] [North America]
Fantasy Hero ~unsigned legacy~ (Arc System Works) [eShop-only] [Europe] [North America] [Japan]
Farm Expert 2018 for Nintendo Switch (SimFabric) [eShop-only] [Europe] [North America]
Fatal Fury 3 (Hamster, ACA NeoGeo) [eShop-only] [Europe] [North America] [Japan]
Fe (Electronic Arts) [eShop-only] [Europe] [North America] [Japan]
Fear Effect Sedna (Square-Enix) [eShop-only] [Europe] [North America]
Feral Fury (Skandivania) [eShop-only] [North America]
Fernz Gate (KEMCO) [eShop-only] [Europe] [North America] [Japan]
FIFA 19 (Electronic Arts) [Europe] [North America] [Japan]
Fight of Gods (Cosen) [eShop-only] [Europe] [North America] [Japan]
Figment (Bedtime Digital) [eShop-only] [Europe] [North America] [Japan]
Fill-a-Pix: Phil's Epic Adventure (Lightwood Games) [eShop-only] [Europe] [North America] [Japan]
Final Fantasy XV: Pocket Edition HD (Square-Enix) [eShop-only] [Europe] [North America] [Japan]
Final Light, The Prison (EnjoyUp Games) [eShop-only] [Europe] [North America] [Japan]
Final Station (The) (tinyBuild) [eShop-only] [Europe] [North America]
Find the Balance (Wastelands) [eShop-only] [Europe] [North America] [Japan]
Firefighters: Airport Fire Departments (UIG Entertainment) [Europe] [North America]
Firefighters – The Simulation (UIG Entertainment) [Europe] [North America]
Firewatch (Campo Santo) [eShop-only] [Europe] [North America] [Japan]
First Tree (The) (David Wehle) [eShop-only] [Europe] [North America] [Japan]
Fitness Boxing (Imagineer) [Europe] [North America] [Japan]
Flashback (Microids) [Europe] [North America] [Japan]
Flat Heroes (Deck 13) [eShop-only] [Europe] [North America] [Japan]
Flinthook (Tribute Games) [eShop-only] [Europe] [North America] [Japan]
Flip Over Frog (MUTAN) [eShop-only] [Europe] [North America] [Japan]
Flipping Death (Zoink Games) [Europe] [North America]
Flood of Light (indienova) [eShop-only] [Europe] [North America] [Japan]
Fly O'Clock (Forever Entertainment) [eShop-only] [Europe] [North America]
Football Frenzy (Hamster, ACA NeoGeo) [eShop-only] [Europe] [North America] [Japan]
Football Manager Touch 2018 (SEGA) [eShop-only] [Europe] [North America]
Football Manager Touch 2019 (SEGA) [eShop-only] [Europe] [North America]
Forgotton Anne (Square-Enix) [eShop-only] [Europe] [North America] [Japan]
Fortnite (Epic Games) [eShop-only] [Europe] [North America] [Japan]
Fossil Hunters (Smiling Buddha Games, LLC) [eShop-only] [Europe] [North America]
FOX n FORESTS (EuroVideo Medien) [eShop-only] [Europe] [North America]
FRAMED Collection (Surprise Attack) [eShop-only] [Europe] [North America] [Japan]
Freaky Awesome (BLG-Publishing) [eShop-only] [Europe] [North America]
Frederic 2: Evil Strikes Back (Forever Entertainment) [eShop-only] [Europe] [North America] [Japan]
Freedom Planet (XSEED) [eShop-only] [Europe] [North America] [Japan]
Friday the 13th: Killer Puzzle (Blue Wizard Digital) [eShop-only] [Europe] [North America]
Frost (Digerati) [eShop-only] [Europe] [North America]
Frutakia 2 (Crazysoft) [eShop-only] [Europe] [North America]
FullBlast (Ratalaika Games) [eShop-only] [Europe] [North America] [Japan]
Full Metal Furies (Cellar Door Games) [eShop-only] [Europe] [North America]
Fun! Fun! Animal Park / Wakuwaku Doubutsu Land (Nippon Columbia) [Europe] [Japan] North America]
FunBox Party (Drageus Games) [eShop-only] [Europe] [North America]
Funghi Puzzle Funghi Explosion (D3 Publisher) [eShop-only] [Europe] [North America] [Japan]
Furi (The Game Bakers) [eShop-only] [Europe] [North America] [Japan]
Gain Ground (SEGA, SEGA Ages) [eShop-only] [Europe] [North America] [Japan]
Gakuen Club (D3 Publisher) [eShop-only] [Europe] [North America] [Japan]
Gal Metal (DMM.com) [Europe] [North America] [Japan]
Gal Gun 2 (Inti Creates) [Europe] [North America] [Japan]
GALAK-Z: Variant S (GUNGHOONLINE) [eShop-only] [Europe] [North America]
Game Dev Story (KairoSoft) [eShop-only] [Europe] [North America] [Japan]
Gaokao.Love.100Days (Navila Software Japan) [eShop-only] [Europe] [North America]
Garage (tinyBuild Games) [eShop-only] [Europe] [North America]
Gardens Between (The) (The Voxel Agents) [eShop-only] [Europe] [North America] [Japan]
Gekido Kintaro's Revenge (Naps Team) [eShop-only] [Europe] [North America] [Japan]
Gelly Break (EuroVideo Medien) [Europe] [North America]
Gesshitsu Gajigaji Nakama Soudateyou (Nippon Columbia) [Japan]
Ghost Pilots (Hamster, ACA NeoGeo) [eShop-only] [Europe] [North America] [Japan]
Gear.Club Unlimited 2 (Microids) [Europe] [North America] [Japan]
GEM CRASH (Double Drive) [eShop-only] [Europe] [North America] [Japan]
Gem Smashers (TREVA) [Europe] [North America]
Gensokyo Defenders (UNTIES) [eShop-only] [North America] [Japan]
GetAmped mobile (Cyberstep) [eShop-only] [Europe] [North America] [Japan]
Ghost 1.0 (unepic fran) [eShop-only] [Europe] [North America] [Japan]
Ghosts 'n Goblins (Nintendo) [Nintendo Switch Online] [Europe] [North America] [Japan]
Giana Sisters: Twisted Dreams – Owltimate Edition (HandyGames) [eShop-only] [Europe] [North America] [Japan]
Glaive: Brick Breaker (Blue Sunset Games) [eShop-only] [Europe] [North America]
Gnomes Garden (8Floor Games) [eShop-only] [Europe] [North America]
Gnomes Garden 3: The thief of castles (8Floor Games) [eShop-only] [Europe] [North America]
Go Vacation (Nintendo) [Europe] [North America] [Japan]
God Wars: The Complete Legend (Kadokawa) [Europe] [North America] [Japan]
Goetia (Forever Entertainment) [eShop-only] [Europe] [North America]
Gone Home (Annapurna Interactive) [eShop-only] [Europe] [North America] [Japan]
Goosebumps The Game (GameMill) [Europe] [North America]
Gotcha Racing 2nd (Arc System Works) [eShop-only] [Europe] [North America] [Japan]
Gotouji Tetsudo for Nintendo Switch!! (Bandai-Namco) [Japan]
Grab the Bottle (Sometimes You) [eShop-only] [Europe] [North America]
Gradius (Nintendo) [Nintendo Switch Online] [Europe] [North America] [Japan]
Grand Prix Rock 'N Racing (EnjoyUp Games) [eShop-only] [Europe] [North America] [Japan]
Grandpa and the Zombies (Tivola) [eShop-only] [Europe] [North America]
Grave Danger (Joindots) [eShop-only] [Europe] [North America]
Green (Studio Green) [eShop-only] [Europe] [North America] [Japan]
Grid Mania (QubicGames) [eShop-only] [Europe] [North America]
Gridd: Retroenhanced (Kongregate) [eShop-only] [Europe] [North America]
Grim Fandango Remastered (Double Fine) [eShop-only] [Europe] [North America]
Grip (Wired Productions) [Europe] [North America] [Japan]
GRIS (Devolver Digital) [eShop-only] [Europe] [North America] [Japan]
Guacamelee! Super Turbo Championship Edition (Drinkbox Studios) [eShop-only] [Europe] [North America]
Guacamelee! 2 (Drinkbox Studios) [eShop-only] [Europe] [North America]
Guess the Character (JanduSoft) [eShop-only] [Europe] [North America]
Guilt Battle Arena (ForwardXP) [eShop-only] [Europe] [North America] [Japan]
Gunbird2 for Nintendo Switch (Zerodiv) [eShop-only] [Europe] [North America] [Japan]
Gunhouse (Other Ocean) [eShop-only] [Europe] [North America]
Guns, Gore and Cannoli 2 (Crazy Monkey) [eShop-only] [Europe] [North America] [Japan]
Gururin (Hamster, ACA NeoGeo) [eShop-only] [Europe] [North America] [Japan]
Guts & Glory (tinyBuild Games) [eShop-only] [Europe] [North America]
Hacky Zack (Digerati) [eShop-only] [Europe] [North America]
Hakuoki Shinkai: Fuukaden for Nintendo Switch (Idea Factory) [Japan]
Halloween Pinball (EnjoyUp Games) [eShop-only] [Europe] [North America] [Japan]
Hand of Fate 2 (DefiantDevelopment) [eShop-only] [Europe] [North America] [Japan]
Handy Mahjong / Japanese Mah-jongg (ITL) [eShop-only] [Japan] [North America]
Happy Birthdays (Arc System Works) [Europe] [North America] [Japan]
Hardway Party (Wastelands) [eShop-only] [Europe] [North America]
Harvest Life (rokapublish) [eShop-only] [Europe] [North America] [Japan]
Harvest Moon: Light of Hope (Natsume) [Europe] [North America]
Haunted Dungeons: Hyakki Castle (Happinet Corporation) [eShop-only] [Europe] [North America] [Japan]
Hello Kitty Kruisers With Sanrio Friends (Rising Star Games) [Europe] [North America]
Hello Neighbor (tinyBuild Games) [Europe] [North America]
Hello Neighbor Hide and Seek (tinyBuild Games) [Europe] [North America]
Henry The Hamster Handler (Pocketmoneygames) [eShop-only] [Europe] [North America]
Her Majesty's SPIFFING (Billy Goat) [eShop-only] [Europe] [North America]
Heroland / Work x Work (FuRyu) [Europe] [North America] [Japan]
Heroic Episode (Hamster, Arcade Archives) [eShop-only] [Europe] [North America] [Japan]
Heroki (Picomy) [eShop-only] [Europe] [North America]
Hexologic (MythicOwl) [eShop-only] [Europe] [North America] [Japan]
Hidden Folks (Adriaan de Jongh) [eShop-only] [Europe] [North America]
Higurashi no Naku Koro ni Kou (Entergram) [Japan]
Hollow (Forever Entertainment) [eShop-only] [Europe] [North America] [Japan]
Hollow Knight (Team Cherry) [eShop-only] [Europe] [North America] [Japan]
Holy Potatoes! A Weapon Shop?! (Rising Star Games) [eShop-only] [Europe] [North America]
Honkaku AI Tousai Daifuugou (Silverstar Japan) [eShop-only] [Japan]
Honkaku AI Tousai Silverstar Mahjong (Silverstar Japan) [eShop-only] [Japan]
Horizon Chase Turbo (AQUIRIS) [eShop-only] [Europe] [North America] [Japan]
Horizon Shift '81 (Funbox Media) [eShop-only] [Europe] [North America]
Hot Gimmick Cosplay-jong for Nintendo Switch [eShop-only] [Europe] [North America] [Japan]
Hot Springs Story (KairoSoft) [eShop-only] [Europe] [North America] [Japan]
Hotel Transylvania 3: Monsters Overboard (Outright Games) [eShop-only] [Europe] [North America]
Hototogisu Tairan 1553 Ryuuko Aiutsu (Granzella) [eShop-only] [Japan]
Hover (Plug In Digital) [eShop-only] [Europe] [North America]
Hungry Shark World (Ubisoft) [eShop-only] [Europe] [North America] [Japan]
Hunting Simulator (Big Ben Interactive) [Europe] [North America]
Hunter's Legacy: Purrfect Edition (Lienzo) [eShop-only] [Europe] [North America]
Hyper Light Drifter (Abylight) [eShop-only] [Europe] [North America] [Japan]
Hyper Sentinel (Huey Games) [eShop-only] [Europe] [North America] [Japan]
Hyperide: Vector Raid (Arts Alliance) [eShop-only] [Europe] [North America]
Hyrule Warriors: Definitive Edition (Koei-Tecmo) [Europe] [North America] [Japan]
I Am The Hero (Ratalaika Games) [eShop-only] [Europe] [North America] [Japan]
I Hate Running Backwards (Devolver Digital) [eShop-only] [Europe] [North America]
I, Zombie (Awesome Games) [eShop-only] [Europe] [North America]
Ice Climber (Nintendo) [Nintendo Switch Online] [Europe] [North America] [Japan]
Ice Cream Surfer (Dolores Ent.) [eShop-only] [Europe] [North America] [Japan]
Ice Hockey (Nintendo) [Nintendo Switch Online] [Europe] [North America]
Ice Hockey (Famicom Disk System Ver.) (Nintendo) [Nintendo Switch Online] [Japan]
ICEY (X.D. Network) [eShop-only] [Europe] [North America] [Japan]
Iconoclasts (Bitfrost Ent.) [eShop-only] [Europe] [North America] [Japan]
Ikaruga (Nicalis) [eShop-only] [Europe] [North America] [Japan]
Ikki (HAMSTER, Arcade Archives) [eShop-only] [Europe] [North America] [Japan]
Immortal Redneck (CremaGames) [eShop-only] [Europe] [North America] [Japan]
In Between (Headup Games) [eShop-only] [Europe] [North America]
Infectious Madness of Doctor Dekker (The) (Wales Interactive) [eShop-only] [Europe] [North America]
Infernium (Undergames) [eShop-only] [Europe] [North America]
INK (Digerati) [eShop-only] [Europe] [North America]
Inksplosion (Ratalaika Games) [eShop-only] [Europe] [North America]
InkyPen (InkyPen) [eShop-only] [Europe] [North America]
InnerSpace (Aspyr) [eShop-only] [Europe] [North America] [Japan]
Inner World (The) (Headup Games) [eShop-only] [Europe] [North America]
Inner World – The Last Wind Monk (The) (Headup Games) [eShop-only] [Europe] [North America]
INSIDE (Playdead) [eShop-only] [Europe] [North America] [Japan]
INSTANT TENNIS (Breakfirst Games) [eShop-only] [Europe] [North America] [Japan]
Into the Breach (Subset Games) [eShop-only] [Europe] [North America]
Invisiballs (Digital Kingdom) [eShop-only] [Europe] [North America] [Japan]
Iris School of Wizardry ~Vinculum Hearts~ (DIGIMERCE) [eShop-only] [Europe] [North America] [Japan]
Iro Hero (eastasiasoft) [eShop-only] [Europe] [North America] [Japan]
It's Spring Again (Sometimes You) [eShop-only] [Europe] [North America]
Ivanych vs. Eared Beast (Beatshapers) [eShop-only] [Europe] [North America]
J.B. Harold: Kiss of Murder (mebius) [eShop-only] [Japan]
Jack 'N Jill DX (Ratalaika Games) [eShop-only] [Europe] [North America] [Japan]
Jackbox Party Pack 5 (The) (Jackbox Games) [eShop-only] [Europe] [North America]
Jake Hunter: Prism of Eyes (Arc System Works) [Japan]
Jannavi Mahjong Online (Winlight) [eShop-only] [Japan]
JCB Pioneer: Mars (Atomicom) [eShop-only] [Europe] [North America]
Jettomero: Hero of the Universe (Ghost Time Games) [eShop-only] [Europe] [North America] [Japan]
Jeopardy! (Ubisoft) [North America]
Jewel Fever 2 (Sprakelsoft) [eShop-only] [Europe] [North America] [Japan]
Job the Leprechaun (Herrero) [eShop-only] [Europe] [North America]
Joe Dever's Lone Wolf (Forge Reply) [eShop-only] [Europe] [North America]
Joggernauts (Graffiti Games) [eShop-only] [Europe] [North America] [Japan]
Johnny Turbo's Arcade: Bad Dudes (FTE Games) [eShop-only] [Europe] [North America]
Johnny Turbo's Arcade: Break Thru (FTE Games) [eShop-only] [Europe] [North America]
Johhny Turbo's Arcade: Caveman Ninja (FTE Games) [eShop-only] [Europe] [North America]
Johnny Turbo's Arcade: Express Raider (FTE Games) [eShop-only] [Europe] [North America]
Johnny Turbo's Arcade: Gate Of Doom (FTE Games) [eShop-only] [Europe] [North America]
Jonnhy Turbo's Arcade: Heavy Barrel (FTE Games) [eShop-only] [Europe] [North America]
Jonnhy Turbo's Arcade: Heavy Burger (FTE Games) [eShop-only] [Europe] [North America]
Johnny Turbo's Arcade: Night Slashers (FTE Games) [eShop-only] [Europe] [North America]
Johnny Turbo's Arcade: Nitro Ball (FTE Games) [eShop-only] [Europe] [North America]
Johnny Turbo's Arcade: Shoot Out (FTE Games) [eShop-only] [Europe] [North America]
Johnny Turbo's Arcade: Sly Spy (FTE Games) [eShop-only] [Europe] [North America]
Johnny Turbo's Arcade: Super Burger Time (FTE Games) [eShop-only] [Europe] [North America]
Johnny Turbo's Arcade: Two Crude Dudes (FTE Games) [eShop-only] [Europe] [North America]
Johhny Turbo's Arcade: Wizard Fire (FTE Games) [eShop-only] [Europe] [North America]
Jolt Family Robot Racer (Cooply) [eShop-only] [Europe] [North America]
Jotun: Valhalla Edition (Thunder Lotus Games) [eShop-only] [Europe] [North America] [Japan]
Journey Down: Chapter One (The) (BlitWorks) [eShop-only] [Europe] [North America]
Journey Down: Chapter Two (The) (Blitworks) [eShop-only] [Europe] [North America]
Journey Down: Chapter Three (The) (Blitworks) [eShop-only] [Europe] [North America]
Julie's Sweets (Ocean Media) [eShop-only] [Europe] [North America]
Jumping Joe & Friends (QubicGames) [eShop-only] [Europe] [North America]
Jurassic Pinball (EnjoyUp Games) [eShop-only] [Europe] [North America] [Japan]
Just Dance 2019 (Ubisoft) [Europe] [North America]
Just Shapes & Beats (Berzerk Studio) [eShop-only] [Europe] [North America] [Japan]
Kadobat Wars (ITTARO) [eShop-only] [North America] [Japan]
Kagoniwa no Cock Robin / The Caged Garden Cock Robin (SEEC) [eShop-only] [North America] [Japan]
Kamen Rider Climax Scramble Zi-O (Bandai-Namco) [Japan]
Kanazawa Shogi ~Level 300~ (UNBALANCE) [eShop-only] [Japan]
Katamari Damacy REROLL (Bandai-Namco) [Europe] [North America] [Japan]
Katou Hifumi Kudan Kanshuu Hifumin no Shougi Doujou (Pocket) [Japan]
Keep (The) (Cinemax) [eShop-only] [Europe] [North America]
Keep Talking and Nobody Explode (Steel Crate Games) [eShop-only] [Europe] [North America] [Japan]
Kemono Friends Picross (Jupiter) [Europe] [North America] [Japan]
Kensho (JetDogs) [eShop-only] [Europe] [North America] [Japan]
Kentucky Robo Chicken (Solid9) [eShop-only] [Europe] [North America]
Kero Blaster (Active Gaming Media) [eShop-only] [Europe] [North America] [Japan]
Kid Niki: Radical Ninja (Hamster, Arcade Archives) [eShop-only] [Europe] [North America] [Japan]
Kid's Horehore Daisakusen (HAMSTER, Arcade Archives) [eShop-only] [Europe] [North America] [Japan]
Kill The Bad Guy (Plug In Digital) [eShop-only] [Europe] [North America] [Japan]
Kimi no Hitomi no Hit Me (Entergram) [Japan]
King of Fighters '97 (The) (Hamster, ACA NeoGeo) [eShop-only] [Europe] [North America] [Japan]
King of Fighters 2001 (Hamster, ACA NeoGeo) [eShop-only] [Europe] [North America] [Japan]
King of Fighters 2002 (Hamster, ACA NeoGeo) [eShop-only] [Europe] [North America] [Japan]
King of the Monsters (Hamster, ACA NeoGeo) [eShop-only] [Europe] [North America] [Japan]
King of the Monsters 2 (Hamster, ACA NeoGeo) [eShop-only] [Europe] [North America] [Japan]
Kingdom: Two Crowns (Raw Fury) [eShop-only] [Europe] [North America] [Japan]
Kingmaker: Rise to the Throne (Artifex Mundi) [eShop-only] [Europe] [North America]
Kirby Star Allies (Nintendo) [Europe] [North America] [Japan]
Kitten Squad (Arcade Distillery) [eShop-only] [Europe] [North America]
Knights of Pen and Paper +1 Deluxier Edition (Plug In Digital) [eShop-only] [Europe] [North America] [Japan]
Knights of Pen and Paper 2 Deluxiest Edition (Plug In Digital) [eShop-only] [Europe] [North America]
Knock 'Em Down! Bowling / Atsumare! Bowling (D3 Publisher) [eShop-only] [Europe] [North America] [Japan]
Knock-Knock (Ice-Pick Lodge) [eShop-only] [Europe] [North America]
Koloro (QubicGames) [eShop-only] [Europe] [North America]
Kona (Koch Media) [eShop-only] [Europe] [North America]
KORG Gadget for Nintendo Switch (DETUNE) [eShop-only] [Europe] [North America] [Japan]
Kunio-kun: The World Classics Collection (Arc System Works) [Japan]
kuso (Mokuzai Studio) [eShop-only] [Europe] [North America]
Kyougeki Quartet Fighters / Quad Fighter K (Happymeal) [eShop-only] [Europe] [North America] [Japan]
Labyrinth of Refrain: Coven of Dusk (Nippon Ichi Software) [Europe] [North America] [Japan]
Lanota (Flyhigh Works) [eShop-only] [Europe] [North America] [Japan]
Lapis x Labyrinth (Nippon Ichi Software) [Europe] [North America] [Japan]
Last Blade 2 (The) (Hamster, ACA NeoGeo) [eShop-only] [Europe] [North America] [Japan]
Last Day of June (505 Games) [eShop-only] [Europe] [North America] [Japan]
Late Shift (Wales Interactive) [eShop-only] [Europe] [North America] [Japan]
Layers of Fear: Legacy (Bloober Team) [eShop-only] [Europe] [North America] [Japan]
Layton's Mystery Journey: Katrielle and the Millionaire's Conspiracy DX [Europe] [North America] [Japan]
Lazy Galaxy: Rebel Story (AbsoDev) [eShop-only] [Europe] [North America]
League Bowling (Hamster, ACA NEOGEO) [eShop-only] [Europe] [North America] [Japan]
Legend of Kay Anniversary (THQ Nordic) [Europe] [North America]
Legend of Zelda (The) (Nintendo) [Nintendo Switch Online] [Europe] [North America]
Legend of Zelda (The) (Famicom Disk System Ver.) (Nintendo) [Nintendo Switch Online] [Japan]
Legendary Eleven (Eclipse Games) [eShop-only] [Europe] [North America] [Japan]
Legendary Fishing (Ubisoft) [Europe] [North America] [Japan]
Legend of Evil (The) (SPRINGLOADED) [eShop-only] [Europe] [North America]
LEGO DC Super-Villains (WB Games) [Europe] [North America] [Japan]
LEGO Harry Potter Collection (WB Games) [Europe] [North America]
LEGO The Incredibles (WB Games) [Europe] [North America] [Japan]
Leopoldo Manquiseil (BLG-Publishing) [eShop-only] [Europe] [North America]
Let's Sing 2019 (Koch Media) [Europe] [North America]
Liar Princess and The Blind Prince (The) (Nippon Ichi Software) [Europe] [North America] [Japan]
Life Goes On (GAMEPOCH) [eShop-only] [Europe] [North America] [Japan]
Lifeless Planet: Premier Edition (Serenity Forge) [eShop-only] [Europe] [North America]
Light Fall (Bishop Games) [eShop-only] [Europe] [North America] [Japan]
Light Fingers (Numizmatic) [eShop-only] [Europe] [North America]
LIMBO (Playdead) [eShop-only] [Europe] [North America] [Japan]
Lipkiss (Entergram) [eShop-only] [Japan]
Lion's Song (The) (Mi'pu'mi Games) [eShop-only] [Europe] [North America]
Little Dragons Café (Aksys Games) [Europe] [North America] [Japan]
LITTLE FRIENDS -DOGS & CATS- (Imagineer) [Europe] [North America] [Japan]
Little Nightmares Complete Edition (Bandai-Namco) [Europe] [North America] [Japan]
Little Triangle (KONANDEKI) [eShop-only] [Europe] [North America] [Japan]
Lode Runner Legacy (Tozai Games) [eShop-only] [Europe] [North America] [Japan]
Logic Mahjong Souryuu Shiri Uchi San'nin-tachi (Nippon Ichi Software) [eShop-only] [Japan]
(The) Longest Five Minutes (Nippon Ichi Software) [Europe] [North America] [Japan]
Long Reach (The) (Merge Games) [eShop-only] [Europe] [North America]
LongStory (Bloom Digital) [eShop-only] [Europe] [North America]
Loot Monkey: Bling Palace (Tackorama) [eShop-only] [Europe] [North America]
Lost Child (The) (NIS America) [Europe] [North America]
Lost in Harmony (Plug in Digital) [eShop-only] [Europe] [North America] [Japan]
Lost Phone Stories (Plug In Digital) [eShop-only] [Europe] [North America]
Lost Sea (eastasiasoft) [eShop-only] [Europe] [North America] [Japan]
Low Road (The) (XGen Studios) [eShop-only] [Europe] [North America]
Ludomania (Baltoro Games) [eShop-only] [Europe] [North America]
Luke & Rebecca (Recjin) [eShop-only] [Europe] [North America] [Japan]
LUMINES REMASTERED (Enhance) [eShop-only] [Europe] [North America] [Japan]
M.A.C.E. Space Shooter (EntwicklerX) [eShop-only] [Europe] [North America]
Machinarium (Amanita Design) [eShop-only] [Europe] [North America] [Japan]
Mad Age & This Guy (SimFabric) [eShop-only] [Europe] [North America]
Mad Carnage (QubicGames) [eShop-only] [Europe] [North America]
Madorica Real Estate (GIFT TEN INDUSTRY) [eShop-only] [Europe] [North America] [Japan]
Madorisr (CAERUX) [eShop-only] [Japan]
MagiCat (Toge Productions) [eShop-only] [Europe] [North America]
Magical Drop III (Hamster, ACA NeoGeo) [eShop-only] [Europe] [North America] [Japan]
Magic Scroll Tactics (Mediascape) [eShop-only] [Europe] [North America] [Japan]
Mahjong (Big Ben Interactive) [eShop-only] [Europe] [North America]
Mahjong Deluxe 3 (Joindots) [eShop-only] [Europe] [North America]
Mahjong Huntress (The) (Forever Entertainment) [eShop-only] [Europe] [North America]
Mana Spark (QubicGames) [eShop-only] [Europe] [North America]
Manticore – Galaxy on Fire (Koch Media) [eShop-only] [Europe] [North America] [Japan]
Manual Samuel (Rising Star Games) [eShop-only] [Europe] [North America] [Japan]
Marble It Up! (Marble It Up) [eShop-only] [Europe] [North America] [Japan]
Marenian Tavern Story: Patty and the Hungry God (KEMCO) [eShop-only] [Europe] [North America] [Japan]
Mario Bros. (Nintendo) [Nintendo Switch Online] [Europe] [North America] [Japan]
Mario Tennis Aces (Nintendo) [Europe] [North America] [Japan]
Mark of the Ninja: Remastered (Klei Entertainment) [eShop-only] [Europe] [North America]
Mars: Chaos Menace (BLG-Publishing) [eShop-only] [Europe] [North America]
Masters of Anima (Focus Home Interactive) [eShop-only] [Europe] [North America]
Mech Rage (Drageus Games) [eShop-only] [Europe] [North America]
Mecha Storm (ENP Games) [eShop-only] [Europe] [North America]
MechaNika (Mango Protocol) [eShop-only] [Europe] [North America]
Mega Man 11 (Capcom) [Europe] [North America] [Japan]
Mega Man Legacy Collection (Capcom) [Europe] [North America] [Japan]
Mega Man Legacy Collection 2 (Capcom) [Europe] [North America] [Japan]
Mega Man X Legacy Collection (Capcom) [Europe] [North America] [Japan]
Mega Man X Legacy Collection 2 (Capcom) [Europe] [North America] [Japan]
Megaton Rainfall (Pentadimensional) [eShop-only] [Europe] [North America]
Membrane (Perfect Hat) [eShop-only] [Europe] [North America]
Memories Off -Innocent Fille- (MAGES.) [Japan]
(The) Men of Yoshiwara: Kikuya (D3 Publisher) [eShop-only] [Europe] [North America] [Japan]
(The) Men of Yoshiwara: Ohgiya (D3 Publisher) [eShop-only] [Europe] [North America] [Japan]
Mentori Puzzle (ITL) [eShop-only] [Europe] [North America] [Japan]
Mercenaries Saga Chronicles (Rideon Japan) [eShop-only] [Europe] [North America] [Japan]
Mercenaries Wings: The False Phoenix [eShop-only] [Europe] [North America] [Japan]
Mercenary Kings: Reloaded Edition (Tribute Games) [eShop-only] [Europe] [North America] [Japan]
Messenger (The) (Devolver Digital) [eShop-only] [Europe] [North America] [Japan]
Metal Slug 4 (Hamster, ACA NeoGeo) [eShop-only] [Europe] [North America] [Japan]
Metal Slug 5 (Hamster, ACA NeoGeo) [eShop-only] [Europe] [North America] [Japan]
Metroid (Nintendo) [Nintendo Switch Online] [Europe] [North America]
Metroid (Famicom Disk System) (Nintendo) [Nintendo Switch Online] [Japan]
Metropolis: Lux Obscura (Sometimes You) [eShop-only] [Europe] [North America]
Mighty Bomb Jack (Nintendo) [Nintendo Switch Online] [Europe] [North America] [Japan]
Midnight Deluxe (Ratalaika Games) [eShop-only] [Europe] [North America] [Japan]
Midnight Sanctuary (The) (UNTIES) [eShop-only] [Europe] [North America] [Japan]
Milanoir (Gambitious) [eShop-only] [Europe] [North America]
Miles & Kilo (Four Horses) [eShop-only] [Europe] [North America]
Mimpi Dreams (Dreadlocks) [eShop-only] [Europe] [North America]
Minecraft (Mojang) [Europe] [North America] [Japan]
Minecraft: Story Mode – Season Two (Telltale Games) [Europe] [North America]
Mini Metro (Radial Games) [eShop-only] [Europe] [North America] [Japan]
Minit (Devolver Digital) [eShop-only] [Europe] [North America] [Japan]
Minna de Daifuugou (CELLNAVI) [eShop-only] [Japan]
Minna de Kuuki Yomi (G-mode) [eShop-only] [Japan]
Millie (Forever Entertainment) [eShop-only] [Europe] [North America]
MIND: Path to Thalamus (Carlos Coronado) [eShop-only] [Europe] [North America]
Missing: J. J. Macfield and the Island of Memories (The) (Arc System Works) [eShop-only] [Europe] [North America] [Japan]
Mitsurugi Kamui Hikae (ZENITH BLUE) [eShop-only] [Europe] [North America] [Japan]
Momonga Pinball Adventures (Plug In Digital) [eShop-only] [Europe] [North America] [Japan]
Monkey King: Master of the Clouds (UFO Interactive) [eShop-only] [Europe] [North America] [Japan]
Money Puzzle Exchanger (Hamster, ACA NeoGeo) [eShop-only] [Europe] [North America] [Japan]
Monica e a Guarda dos Coelhos (Mad Mimic) [eShop-only] [Europe] [North America]
Monster Boy and the Cursed Kingdom (FDG Entertainment) [Europe] [North America] [Japan]
Monster Energy Supercross – The Official Videogame (Milestone) [Europe] [North America] [Japan]
Monster Loves You (Radial Games) [eShop-only] [Europe] [North America]
Moon Patrol (Hamster, Arcade Archives) [eShop-only] [Europe] [North America] [Japan]
Moonfall Ultimate (Wales Interactive) [eShop-only] [Europe] [North America]
Moonlighter (11 bit studios) [eShop-only] [Europe] [North America] [Japan]
Moorhuhn Remake (Higgs Games) [eShop-only] [Europe] [North America] [Japan]
Moorhuhn Wanted (Higgs Games) [eShop-only] [Europe] [North America] [Japan]
Mooseman (The) (Sometimes You) [eShop-only] [Europe] [North America]
Mordheim: Warband Skirmish (Legendary Games) [eShop-only] [Europe] [North America]
Morphies Law (Cosmoscope) [eShop-only] [Europe] [North America] [Japan]
Mother Russia Bleeds (Devolver Digital) [eShop-only] [Europe] [North America]
Moto Racer 4 (Microids) [Europe] [North America]
MotoGP 18 (Milestone) [Europe] [North America] [Japan]
Ms. Splosion Man (Twisted Pixel) [eShop-only] [Europe] [North America] [Japan]
Muddledash (Pqube) [eShop-only] [Europe] [North America] [Japan]
Mugsters (Team17) [eShop-only] [Europe] [North America] [Japan]
Mulaka (Lienzo) [eShop-only] [Europe] [North America] [Japan]
Mummy Pinball (EnjoyUp Games) [eShop-only] [Europe] [North America] [Japan]
Mushroom Wars 2 (Zillion Whales) [eShop-only] [Europe] [North America]
Musynx (PM Studios) [Europe] [North America] [Japan]
Mutant Football League: Dynasty Edition (Digital Dreams) [Europe] [North America]
My Brother Rabbit (Artifex Mundi) [eShop-only] [Europe] [North America]
My Hero One's Justice (Bandai-Namco) [Europe] [North America] [Japan]
My Farm (Plug In Digital) [eShop-only] [Europe] [North America]
My Little Riding Champion (Big Ben Interactive) [Europe] [North America]
My Riding Stables – Life with Horses (TREVA) [Europe] [North America]
Mystery of the Hudson Case (The) (MagicFrameStudios) [eShop-only] [Europe] [North America]
N++ (Metanet Software) [eShop-only] [Europe] [North America] [Japan]
Nairi: Tower of Shirin (Another Indie) [eShop-only] [Europe] [North America] [Japan]
Namco Museum Arcade Pac (Bandai-Namco) [Europe]
Nanami to Issho ni Manabo! Igirisu Joutatsu no Kotsu Riron-hen (media5) [Japan]
Nari Kids Park Huggto! Precure (Bandai-Namco) [Japan]
Nari Kids Park Kaitou Sentai Lupin Rangers VS Keisatsu Sentai Pat Ranger (Bandai-Namco) [Japan]
Nari Kids Park Ultraman R / B (Bandai-Namco) [Japan]
Naruto: Ultimate Ninja STORM (Bandai-Namco) [Europe] [North America] [Japan]
Naruto Shippuden: Ultimate Ninja STORM 2 (Bandai-Namco) [Europe] [North America] [Japan]
Naruto Shippuden: Ultimate Ninja STORM 3 Full Burst HD (Bandai-Namco) [Europe] [North America] [Japan]
NBA 2K Playgrounds 2 (Take-Two) [Europe] [North America] [Japan]
NBA 2K19 (Take-Two) [Europe] [North America] [Japan]
NBA Playgrounds – Enhanced Edition (Saber Interactive) [eShop-only] [Europe] [North America]
Nefarious (Digerati) [eShop-only] [Europe] [North America]
Neko Navy: Daydream Edition (Fruitbat Factory) [eShop-only] [Europe] [North America] [Japan]
Neko Tomo (Bandai-Namco) [Japan]
Nekopara Vol. 1 (CFK) [eShop-only] [Europe] [North America] [Japan]
Neo Atlas 1469 (STUDIO ARTDINK) [Europe] [North America] [Japan]
Neo Geo Cup '98: The Road to Victory (Hamster, ACA NeoGeo) [eShop-only] [Europe] [North America] [Japan]
Neonwall (JanduSoft) [eShop-only] [Europe] [North America] [Japan]
NES Open Tournament Golf (Nintendo) [Nintendo Switch Online] [Europe] [North America] [Japan]
Net Catcher Netch (Netch) [eShop-only] [Europe]
Never Stop (Pixelsplit) [eShop-only] [Europe] [North America]
Neverout (Gamedust) [eShop-only] [Europe] [North America] [Japan]
Next Up Hero (Aspyr Media) [eShop-only] [Europe] [North America]
Nickelodeon Kart Racers (GameMill) [Europe] [North America]
Nidhogg 2 (Messhof) [eShop-only] [Europe] [North America] [Japan]
Night in the Woods (Finji) [eShop-only] [Europe] [North America] [Japan]
Night Trap – 25th Anniversary Edition (Limited Run Games) [Europe] [North America]
Nightmare Boy (BLG-Publishing) [eShop-only] [Europe] [North America]
Nightmares from the Deep 2: The Siren's Call (Artifex Mundi) [eShop-only] [Europe] [North America]
Nightshade (D3 Publisher) [Europe] [North America] [Japan]
Nihilumbra (BeautiFun Games) [eShop-only] [Europe] [North America] [Japan]
Nil Admirari no Tenbin: Irodori Nadeshiko (Idea Factory) [Japan]
Ninja Combat (Hamster, ACA NeoGeo) [eShop-only] [Europe] [North America] [Japan]
Ninja Commando (Hamster, ACA NeoGeo) [eShop-only] [Europe] [North America] [Japan]
Ninja Gaiden (Nintendo) [Nintendo Switch Online] [Europe] [North America] [Japan]
Ninja Striker (Flyhigh Works) [eShop-only] [Europe] [North America] [Japan]
Ninja-Kid (Hamster, Arcade Archives) [eShop-only] [Europe] [North America] [Japan]
Ninja-Kid 2 (Hamster, Arcade Archives) [eShop-only] [Europe] [North America] [Japan]
Nintendo Labo: Toy-Con 01 – Variety Kit (Nintendo) [Retail-only] [Europe] [North America] [Japan]
Ninjin: Clash of Carrots (Modus Games) [eShop-only] [Europe] [North America] [Japan]
Nintendo Labo: Toy-Con 02 – Robot Kit (Nintendo) [Retail-only] [Europe] [North America] [Japan]
Nippon Marathon (PQube) [eShop-only] [Europe] [North America] [Japan]
NoReload Heroes (Forever Entertainment) [eShop-only] [Europe] [North America] [Japan]
No Heroes Here (Chorus Worldwide) [eShop-only] [Europe] [North America] [Japan]
No Thing (Forever Entertainment) [eShop-only] [Europe] [North America] [Japan]
Noir Chronicles: City of Crime (Artifex Mundi) [eShop-only] [Europe] [North America]
Nora to Oujou to Noraneko Heart HD (PIACCI) [Japan]
Norn9 LOFN for Nintendo Switch (Idea Factory) [Japan]
North (Sometimes You) [eShop-only] [Europe] [North America]
Not a Hero: Super Snazzy Edition (Devolver Digital) [eShop-only] [Europe] [North America]
Nuclien (Springloaded) [eShop-only] [Europe] [North America]
Numbala (Neurodio) [eShop-only] [Europe] [North America]
Number Place 10000 (Success) [eShop-only] [Europe] [North America] [Japan]
Number Puzzle (The) (D3 Publisher) [eShop-only] [Europe] [North America] [Japan]
Nurse Love Addiction (Kogado Studio) [eShop-only] [Europe] [North America] [Japan]
Futari de! Nyanko Dai Sensou (Ponos) [eShop-only] [Japan]
Kitty Love (Way to look for love- (Digimerce) [eShop-only] [Europe] [North America] [Japan]
Octocopter: Double or Squids (TACS Games) [eShop-only] [Europe] [North America] [Japan]
Octopath Traveler (Square-Enix / Nintendo) [Europe] [North America] [Japan]
Odium to the Core (QubicGames) [eShop-only] [Europe] [North America]
Oh… Sir! The Hollywood Roast (Gambitious) [eShop-only] [North America] [Europe]
Oh… Sir! The Insult Simulator (Gambitious) [eShop-only] [North America] [Europe]
Oh My Godheads: Party Edition (Square-Enix) [eShop-only] [Europe] [North America]
OK K.O! Let's Play Heroes (Adult Swim Games) [Europe] [North America]
Okami HD (Capcom) [Europe] [North America] [Japan]
Okiraku Daifuugou SP (Arc System Works) [eShop-only] [Japan]
OkunoKA (Ignition Publishing) [eShop-only] [Europe] [North America]
Okuri-inu (mebius) [eShop-only] [Japan]
Old Man's Journey (Broken Rules) [eShop-only] [Europe] [North America] [Japan]
Old School Musical (Plug In Digital) [eShop-only] [Europe] [North America] [Japan]
Omega Fighter (Hamster, Arcade Archives) [eShop-only] [Europe] [North America] [Japan]
Omega Strike (Digerati) [eShop-only] [Europe] [North America]
Omensight: Definitive Edition (Spearhead Games) [eShop-only] [Europe] [North America]
Omori Bike Rider DX (Spicysoft) [eShop-only] [Japan]
Omvorm (4MB Interactive) [eShop-only] [Europe] [North America]
One Eyed Kutkh (Sometimes You) [eShop-only] [Europe] [North America]
One Strike (QubicGames) [eShop-only] [Europe] [North America] [Japan]
Onimusha: Warlords (Capcom) [Europe] [North America] [Japan]
oOo: Ascension (EM Studios) [eShop-only] [Europe] [North America]
Operation Hardcore (Greenlight Games) [eShop-only] [Europe] [North America]
Operation Pig (Vikalb) [eShop-only] [Europe] [North America]
OPUS: Rocket of Whispers (Flyhigh Works) [eShop-only] [Europe] [North America] [Japan]
Oshaberi Horijo! (Clouds Play Company) [eShop-only] [Japan]
Oshaberi! Kakejo! ~Ubawareta Dot Coin wo Oe!~ (Clouds Play Company) [eShop-only] [Japan]
Otto (34BigThings) [eShop-only] [Europe] [North America]
Overcooked! 2 (Team17) [Europe] [North America] [Japan]
Out of the Box (Raiser Games) [eShop-only] [Europe] [North America]
Outlast: Bundle of Terror (Red Barrels) [eShop-only] [Europe] [North America]
Outlast 2 (Red Barrels) [eShop-only] [Europe] [North America]
Out Run (SEGA, SEGA Ages) [eShop-only] [Europe] [North America] [Japan]
Overdriven Reloaded: Special Edition (Maïlys Brouste) [eShop-only] [Europe] [North America]
Owlboy (D-Pad Studio) [eShop-only] [Europe] [North America] [Japan]
Oxyjet (Upstairs Digital) [eShop-only] [Europe] [North America]
Packet Queen # (Studio F-Sharp) [eShop-only] [Europe] [North America] [Japan]
Pac-Man Championship Edition 2 Plus (Bandai-Namco) [eShop-only] [Europe] [North America] [Japan]
Panda Hero (TREVA) [Europe] [North America]
Paper Wars: Cannon Fodder Devastated (iFun4All) [eShop-only] [Europe] [North America]
Paladins (Hi-Rez Studio) [eShop-only] [Europe] [North America] [Japan]
Palm Reading Premium (Crazysoft) [eShop-only] [Europe] [North America]
Parallel (34BigThings) [eShop-only] [Europe] [North America]
Paranautical Activity (Digerati) [eShop-only] [Europe] [North America]
Party Arcade (FarSight Studios) [eShop-only] [Europe] [North America]
Party Crashers (Giant Margarita) [eShop-only] [Europe] [North America]
Party Hard (tinyBuild Games) [eShop-only] [Europe] [North America]
Party Trivia (Sabec) [eShop-only] [Europe] [North America]
Passpartout: The Starving Artist (Flamebait) [eShop-only] [Europe] [North America] [Japan]
Pato Box (Bromio) [eShop-only] [Europe] [North America] [Japan]
Paw Patrol: On A Roll! (Outright Games) [Europe] [North America]
Payday 2 (StarbreezeStudios) [Europe] [North America]
Peace, Death Complete Edition (HYPETRAIN DIGITAL) [eShop-only] [Europe] [North America]
Peach Ball Senran Kagura (Marvelous) [Europe] [North America] [Japan]
Penny-Punching Princess (Nippon Ichi Software) [Europe] [North America] [Japan]
Perfect Angle (Ivanovich Games) [eShop-only] [Europe] [North America] [Japan]
Persian Nights: Sands of Wonders (Artifex Mundi) [eShop-only] [Europe] [North America]
Personality and Psychology Premium (Crazysoft) [eShop-only] [Europe] [North America]
Phantaruk (Forever Entertainment) [eShop-only] [Europe] [North America]
Phantasy Star (SEGA, SEGA Ages) [eShop-only] [Europe] [North America] [Japan]
Phantasy Star Online 2 Cloud (SEGA) [eShop-only] [Japan]
Phrasefight (Mediascape) [eShop-only] [Japan]
PIANISTA (Superb) [eShop-only] [Europe] [North America] [Japan]
Pic-a-Pix Deluxe (Lightwood Games) [eShop-only] [Europe] [North America] [Japan]
Picross S2 (Jupiter) [eShop-only] [Europe] [North America] [Japan]
Picture Painting Puzzle 1000! (Success) [eShop-only] [North America] [Japan]
Piczle Lines DX 500 More Puzzles (Rainy Frog) [eShop-only] [Europe] [North America] [Japan]
Pikachin-Kit Game de Pirameki Dai Sakusen! (FuRyu) [Japan]
Pilot Sports (EuroVideo Medien) [eShop-only] [Europe] [North America] [Japan]
Pinball Arcade (The) (Farsight Studios) [eShop-only] [Europe] [North America]
Pinstripe (Serenity Forge) [eShop-only] [Europe] [North America]
Pipe Push Paradise (Digerati) [eShop-only] [Europe] [North America]
Pirates: All Aboard! (QubicGames) [eShop-only] [Europe] [North America]
Pirate Pop Plus (13AM Games) [eShop-only] [Europe] [North America] [Japan]
PixelJunk Monsters 2 (Spike-Chunsoft) [eShop-only] [Europe] [North America] [Japan]
Pixel Action Heroes (Cypronia) [eShop-only] [Europe] [North America] [Japan]
Pizza Titan Ultra (Breakfall) [eShop-only] [Europe] [North America]
Planet Alpha (Team17) [eShop-only] [Europe] [North America] [Japan]
Please, Don't Touch Anything (ForwardXP) [eShop-only] [Europe] [North America]
Pleasure Goal: 5 on 5 Mini Soccer (Hamster, ACA NeoGeo) [eShop-only] [Europe] [North America] [Japan]
Pocket Rumble (Chucklefish) [eShop-only] [Europe] [North America] [Japan]
Pode (Henchman&Goon) [eShop-only] [Europe] [North America] [Japan]
Poisoft Thud Card (Poisoft) [eShop-only] [Europe] [North America] [Japan]
Pokémon: Let's Go, Eevee! (Nintendo) [Europe] [North America] [Japan]
Pokémon: Let's Go, Pikachu! (Nintendo) [Europe] [North America] [Japan]
Pokémon Quest (Nintendo) [eShop-only] [Europe] [North America] [Japan]
Polygod (Krafted Games) [eShop-only] [Europe] [North America]
Pool (Sabec) [eShop-only] [Europe] [North America]
Pool Panic (Adult Swim Games) [eShop-only] [Europe] [North America]
Power Spikes II (Hamster, ACA NeoGeo) [eShop-only] [Europe] [North America] [Japan]
PREHISTORIC ISLE 2 (Hamster, ACA NeoGeo) [eShop-only] [Europe] [North America] [Japan]
Premium Pool Arena (Big Ben Interactive) [eShop-only] [Europe] [North America]
Princess Guide (The) / Anata no Shikihime Kyouikutan (Nippon Ichi Software) [Europe] [North America] [Japan]
PriPara All Idol Perfect Stage! (Takara Tomy Arts) [Japan]
Prison Architect: Nintendo Switch Edition (Double Eleven) [eShop-only] [Europe] [North America] [Japan]
Pro Wrestling (Nintendo) [Nintendo Switch Online] [Europe] [North America]
Pro Wrestling (Famicom Disk System Ver.) (Nintendo) [Nintendo Switch Online] [Japan]
Pro Yakyuu Famista Evolution (Bandai-Namco) [Japan]
Project Highrise: Architect's Edition (KalypsoMediaGroup) [Europe] [North America] [Japan]
Professional Construction – The Simulation (UIG Entertainment) [Europe] [North America]
Professional Farmer: Nintendo Switch Edition (UIG Entertainment) [Europe] [North America]
Psyvariar Delta (City Connection) [Europe] [North America] [Japan]
Pub Encounter / Dandy Shot (D3 Publisher) [eShop-only] [Europe] [North America] [Japan]
Punch Club (tinyBuild Games) [eShop-only] [Europe] [North America]
Punch-Out!! (Hamster, Arcade Archives) [eShop-only] [Europe] [North America] [Japan]
Puzzle Bobble (Hamster, ACA NeoGeo) [eShop-only] [Europe] [North America] [Japan]
Puzzle Puppers (Cardboard Keep) [eShop-only] [Europe] [North America]
Puzzle Wall (Rainy Frog) [eShop-only] [Europe] [North America] [Japan]
Puyo Puyo Champions / Puyo Puyo eSports (SEGA) [eShop-only] [Europe] [North America] [Japan]
Qbik (Forever Entertainment) [eShop-only] [Europe] [North America] [Japan]
Quarantine Circular (Ant Workshop) [eShop-only] [Europe] [North America]
R.B.I. Baseball 18 (MLBAM) [Europe] [North America] [Japan]
R-Type Dimensions EX (Tozai Games) [eShop-only] [Europe] [North America] [Japan]
Rabi x Labi – Puzzle Out Stories (Silverstar Japan) [Japan]
Race Arcade (Iceflake Studios) [eShop-only] [Europe] [North America]
Radiation Island (Atypical Games) [eShop-only] [Europe] [North America] [Japan]
Radio Hammer Station (Arc System Works) [eShop-only] [Europe] [North America] [Japan]
Rage in Peace (Toge Productions) [eShop-only] [Europe] [North America]
Raging Justice (Team17) [eShop-only] [Europe] [North America] [Japan]
Rain World (Adult Swim Games) [eShop-only] [Europe] [North America] [Japan]
Rally Racers (System 3 Software) [eShop-only] [Europe] [North America]
Rapala Fishing Pro Series (GameMill) [Europe] [North America]
Razed (PQube) [eShop-only] [Europe] [North America]
Real Bout Fatal Fury (Hamster, ACA NeoGeo) [eShop-only] [Europe] [North America] [Japan]
Real Bout Fatal Fury Special (Hamster, ACA NeoGeo) [eShop-only] [Europe] [North America] [Japan]
Real Bout Fatal Fury 2 (Hamster, ACA NeoGeo) [eShop-only] [Europe] [North America] [Japan]
Realpolitiks (Forever Entertainment) [eShop-only] [Europe] [North America]
Rebellions Secret Games 2nd Stage for Nintendo Switch (Views) [eShop-only] [Japan]
RecoChoku (RecoChoku) [eShop-only] [Japan]
Red Hot Ricochet (Everook) [eShop-only] [Europe] [North America]
Red's Kingdom (Rising Star Games) [eShop-only] [Europe] [North America] [Japan]
Regalia: Of Men and Monarchs – Royal Edition (Crunching Koalas) [eShop-only] [Europe] [North America]
Reigns: Kings & Queens (Devolver Digital) [eShop-only] [Europe] [North America] [Japan]
Renegade (Hamster, Arcade Archives) [eShop-only] [Europe] [North America] [Japan]
Rento Fortune Monolit (LAN – GAMES EOOD) [eShop-only] [Europe] [North America] [Japan]
Retimed (Stray Fawn) [eShop-only] [Europe] [North America] [Japan]
Revenant Dogma (Kemco) [eShop-only] [Europe] [North America] [Japan]
Revenge of the Bird King (Limited Run Games) [eShop-only] [North America]
Revertia (PLiCy) [eShop-only] [Europe] [North America] [Japan]
Riding Hero (Hamster, ACA NeoGeo) [eShop-only] [Europe] [North America] [Japan]
Rise and Shine (Adult Swim Games) [eShop-only] [Europe] [North America]
RISK: Global Domination (Ubisoft) [eShop-only] [Europe] [North America] [Japan]
Risk of Rain (Hopoo Games) [eShop-only] [Europe] [North America]
Rival Megagun (DEGICA) [eShop-only] [Europe] [North America] [Japan]
River City Ransom (Nintendo) [Nintendo Switch Online] [Europe] [North America] [Japan]
Road Redemption (Tripwire Interactive) [eShop-only] [Europe] [North America]
Road to Ballhalla (tinyBuilg Games) [eShop-only] [Europe] [North America]
Roarr! Jurassic Edition (Klabater) [eShop-only] [Europe] [North America]
Robbotto (JMJ Interactive) [eShop-only] [Europe] [North America]
ROCK BOSHERS DX: Director's Cut (Tikipod) [eShop-only] [Europe] [North America]
ROCKETSROCKETSROCKETS (Radial Games) [eShop-only] [Europe] [North America]
Rogue Aces (Curve Digital) [eShop-only] [Europe] [North America]
Rogue Legacy (Cellar Door Games) [eShop-only] [Europe] [North America]
RollerCoaster Tycoon Adventures (Atari) [Europe] [North America] [Japan]
Room (The) (Team17) [eShop-only] [Europe] [North America] [Japan]
Rooms: The Adventure of Anne & George (PrismPlus) [eShop-only] [Europe] [North America] [Japan]
Root Letter Last Answer (Kadokawa Games) [Europe] [North America] [Japan]
ROUTE 16 (Hamster, Arcade Archives) [eShop-only] [Europe] [North America] [Japan]
RPG Maker MV (Kadokawa Games) [Japan]
Runbow (Headup Games) [Europe] [North America] [Japan]
Runner3 (Choice Provisions) [Europe] [North America]
Rygar (HAMSTER, Arcade Archives) [eShop-only] [Europe] [North America] [Japan]
Saboteur! (SimFabric) [eShop-only] [Europe] [North America]
SaGa Scarlet Grace (Square-Enix) [Europe] [North America] [Japan]
Saiakunaru Saiyaku Ningen ni Sasagu (Kemco) [eShop-only] [Japan]

Saikyou no Mahjong ~100manri no Tame no Mahjong Doujou~ (Unbalance) [eShop-only] [Japan]

Sally's Law (Polaris-x) [eShop-only] [Europe] [North America] [Japan]
Salt and Sanctuary (Ska Studios) [Europe] [North America] [Japan]
Samsara Deluxe Edition (Marker) [eShop-only] [Europe] [North America]
Samurai Aces for Nintendo Switch (Zerodiv) [eShop-only] [Europe] [North America] [Japan]
Samurai Defender: Ninja Warfare (Flyhigh Works) [eShop-only] [Europe] [North America] [Japan]
Samurai Shodown II (Hamster, ACA NeoGeo) [eShop-only] [Europe] [North America] [Japan]
Samurai Shodown III (Hamster, ACA NeoGeo) [eShop-only] [Europe] [North America] [Japan]
Samurai Showdown V (Hamster, ACA NeoGeo) [eShop-only] [Europe] [North America] [Japan]
Sangoku Ren Senki Otome no Heiho (Prototype) [Japan]
Santa Tracker (Onteca) [eShop-only] [Europe] [North America]
Saturday Morning RPG (Limited Run Games) [Europe] [North America]
Sausage Sports Club (Luckshot Games) [eShop-only] [Europe] [North America]
Savage Reign (Hamster, ACA NeoGeo) [eShop-only] [Europe] [North America] [Japan]
Save me Mr Tako: Tasukete, Tako-san! (Nicalis) [eShop-only] [Europe] [North America] [Japan]
Save the Ninja Clan (Sometimes You) [eShop-only] [Europe] [North America]
Screencheat: Unplugged (Samurai Punk) [eShop-only] [Europe] [North America] [Japan]
Scribblenauts Mega Pack (WB Games) [Europe] [North America]
Scribblenauts Showdown (WB Games) [Europe] [North America]
SD Gundam G Generation Genesis for Nintendo Switch (Bandai-Namco) [Japan]
Season Match HD (Joindots) [eShop-only] [Europe] [North America]
Secret Files: Tunguska (Koch Media) [eShop-only] [Europe] [North America]
Secret Games KILLER QUEEN for Nintendo Switch (Views) [eShop-only] [Japan]
SEGA MegaDrive / Genesis Classics (SEGA) [Europe] [North America]
Semblance (Gambitious) [eShop-only] [Europe] [North America] [Japan]
Sengoku 2 (Hamster, ACA NeoGeo) [eShop-only] [Europe] [North America] [Japan]
Sengoku 3 (Hamster, ACA NeoGeo) [eShop-only] [Europe] [North America] [Japan]
Sengoku Cannon for Nintendo Switch (Zerodiv) [eShop-only] [Japan]
Shadow Bug (Muro Studios) [eShop-only] [Europe] [North America]
Shadow Fight 2 (Nekki) [eShop-only] [Europe] [North America] [Japan]
Shadow of Loot Box (Ratalaika Games) [eShop-only] [Europe] [North America] [Japan]
Shanghai Refresh / Mahjong Solitaire (Sunsoft) [eShop-only] [Europe] [North America] [Japan]
Shantae: Half-Genie Hero Ultimate Edition (WayForward) [Europe] [North America] [Japan]
Shantae and the Pirate's Curse (WayForward) [eShop-only] [Europe] [North America] [Japan]
Shape of the World (Plug In Digital) [eShop-only] [Europe] [North America]
Shapeshifting Detective (The) (Wales Interactive) [eShop-only] [Europe] [North America]
Shaq Fu: A Legend Reborn (Saber Interactive) [eShop-only] [Europe] [North America]
Shelter Generations (Circle Ent.) [eShop-only] [Europe] [North America] [Japan]
Sheltered (Team17) [eShop-only] [Europe] [North America]
Shift Happens (Daedalic) [eShop-only] [Europe] [North America]
Shift Quantum (Red Panda Interactive) [eShop-only] [Europe] [North America] [Japan]
Shiftlings – Enhanced Edition (RockPocket) [eShop-only] [Europe] [North America]
Shiin / Death Mark (Experience) [Europe] [North America] [Japan]
Shikhondo: Soul Eater (Digerati) [eShop-only] [Europe] [North America] [Japan]
Shin ・ Denai 「Nani ga Hoshii no?」 ~Kitami Eri~ / Pure / Electric Love "What do you want – Eri Kitami – (Dorasu) [eShop-only] [Europe] [North America] [Japan]
Shin ・ Denai 「Minna Ageru!」 ~Sakura Ema~ / Pure / Electric Love "Everyone else!" – Ema Sakura – (Dorasu) [eShop-only] [Europe] [North America] [Japan]
Shin ・ Denai 「Watashi no Hitomi o Mite!」 ~Yamauchi Moe~ / Pure / Electric Love "Look at my eyes!" – Moe Yamauchi – (Dorasu) [eShop-only] [Europe] [North America] [Japan]
Shining Resonance Refrain (SEGA) [Europe] [North America] [Japan]
Shio (Coconut Island Games) [eShop-only] [Europe] [North America] [Japan]
Shu (Coatsink Software) [eShop-only] [Europe] [North America] [Japan]
Shut Eye (Forever Entertainment) [eShop-only] [Europe] [North America]
Sid Meier's Civilization VI (Take-Two) [Europe] [North America] [Japan]
Siegecraft Commander (Blowfish Studios) [eShop-only] [Europe] [North America]
Sigi – A Far for Melusina (Sometimes You) [eShop-only] [Europe] [North America]
SilverStarChess (SILVERSTAR) [eShop-only] [Europe] [North America] [Japan]
Sinner: Sacrifice for Redemption (Another Indie) [eShop-only] [Europe] [North America] [Japan]
Sisters Royale: Five Sisters Under Fire (Alfa System) [eShop-only] [Europe] [North America] [Japan]
SIX SIDES OF THE WORLD ENHANCED (Cosen) [eShop-only] [Europe] [North America] [Japan]
Skee-Ball (Ocean Media) [eShop-only] [Europe] [North America]
Skies of Fury DX (IlluminationGames) [eShop-only] [Europe] [North America] [Japan]
Sky Force Anniversary (Infinite Dreams) [eShop-only] [Europe] [North America]
Sky Force Reloaded (Infinite Dreams) [eShop-only] [Europe] [North America] [Japan]
Sky Gamblers: Storm Raiders (Atypical Games) [eShop-only] [Europe] [North America] [Japan]
Sky Rogue (Fractal Phase) [eShop-only] [Europe] [North America] [Japan]
Sky Skipper (Hamster, Arcade Archives) [eShop-only] [Europe] [North America] [Japan]
Skypeace (Sonic Powered) [eShop-only] [Europe] [North America] [Japan]
SkyScrappers (Ant Workshop) [eShop-only] [Europe] [North America]
SkyTime (Sometimes You) [eShop-only] [Europe] [North America]
Slam Land (Bread Machine) [eShop-only] [Europe] [North America]
Slayaway Camp: Butcher's Cut (Digerati) [eShop-only] [Europe] [North America]
Sleep Tight (We Are Fuzzy) [eShop-only] [Europe] [North America]
Slice, Dice, and Rice (Arc System Works) [eShop-only] [Europe] [North America] [Japan]
Sling Ming (GoodNightBrave) [eShop-only] [Europe] [North America]
Smoke and Sacrifice (Curve Digital) [eShop-only] [Europe] [North America] [Japan]
Snack World: Trejarers Gold (The) (Level-5) [Europe] [North America] [Japan]
Snake vs Snake (Casual Games) [eShop-only] [Europe] [North America]
SNK 40th Anniversary Collection (NIS America) [Europe] [North America]
SNK Heroines ~Tag Team Frenzy~ (SNK) [Europe] [North America] [Japan]
Snow Battle Princess Sayuki / Yukinko Dai Senpuu ~Sayuki to Koyuki no Hie Hie Ousoudou~ (Starfish SD) [eShop-only] [Europe] [North America] [Japan]
Soap Dodgem (Zsolt Fabian) [eShop-only] [Europe] [North America]
Soccer (Nintendo) [Nintendo Switch Online] [Europe] [North America] [Japan]
Soccer Slammers (Atooi) [eShop-only] [North America] [Europe]
SOL DIVIDE -SWORD OF DARKNESS- for Nintendo Switch (Zerodiv) [eShop-only] [Europe] [North America] [Japan]
Solar Flux (FIREBRAND GAMES) [eShop-only] [Europe] [North America]
Solitaire (Big Ben Interactive) [eShop-only] [Europe] [North America]
Solitaire Battle Royal (MAKING) [eShop-only] [Europe] [North America] [Japan]
Solitaire Klon Dike Black (G-Mode) [eShop-only] [Europe] [North America] [Japan]
Solomon's Key (Nintendo) [Nintendo Switch Online] [Europe] [North America] [Japan]
Son of a Witch (Bigosaur) [eShop-only] [Europe] [North America]
Songbringer (Double Eleven) [eShop-only] [Europe] [North America] [Japan]
Sonic the Hedgehog (SEGA, SEGA Ages) [eShop-only] [Europe] [North America] [Japan]
Soulblight (My Next Games) [eShop-only] [Europe] [North America] [Japan]
South Park: The Fractured But Whole (Ubisoft) [Europe] [North America]
South Park: The Stick of Truth (Ubisoft) [eShop-only] [Europe] [North America]
Space Dave (Choice Provisions) [eShop-only] [Europe] [North America]
Space Ribbon (Onteca) [eShop-only] [Europe] [North America] [Japan]
Spacecats with Lasers (Bitten Toast Games) [eShop-only] [Europe] [North America]
Sparkle 3 Genesis (Forever Entertainment) [eShop-only] [Europe] [North America] [Japan]
Sparkle ZERO (Forever Entertainment) [eShop-only] [Europe] [North America] [Japan]
Spartan (Sinister Cyclops) [eShop-only] [Europe] [North America]
Spectrum (Digerati) [eShop-only] [Europe] [North America]
Spectrum Retreat (The) (Ripstone Publishing) [eShop-only] [Europe] [North America]
Speed Brawl (Kongregate) [e-Shop only] [Europe] [North America] [Japan]
Spencer (EntwicklerX) [eShop-only] [Europe] [North America]
Spheroids (Eclipse Games) [eShop-only] [Europe] [North America]
SpiderSolitaire BLACK (G-mode) [eShop-only] [Europe] [North America] [Japan]
Spider Solitaire F (Flyhigh Works) [eShop-only] [Europe] [North America] [Japan]
Spintires: MudRunner – American Wilds (Focus Home Interactive) [Europe] [North America]
Spiral Splatter (Sometimes You) [eShop-only] [Europe] [North America]
SpiritSphere DX (Fabraz) [eShop-only] [Europe] [North America]
Splash Blast Panic (Digital Smash) [eShop-only] [Europe] [North America] [Japan]
Splat the Fruit (West Coast) [eShop-only] [Europe] [North America]
Splitter Critters (RAC7) [eShop-only] [Europe] [North America]
Sports Party (Ubisoft) [Europe] [North America] [Japan]
Spot the Difference (Sabec) [eShop-only] [Europe] [North America]
Spy Chameleon (Unfinished Pixel) [eShop-only] [Europe] [North America] [Japan]
Squids Odyssey (The Game Bakers) [eShop-only] [Europe] [North America]
Stakes Winner (Hamster, ACA NeoGeo) [eShop-only] [Europe] [North America] [Japan]
Stakes Winner 2 (Hamster, ACA NeoGeo) [eShop-only] [Europe] [North America] [Japan]
Star Force (Hamster, Arcade Archives) [eShop-only] [Europe] [North America] [Japan]
Star Story: The Horizon Escape (Forever Entertainment) [eShop-only] [Europe] [North America]
Stardust Galaxy Warriors: Stellar Climax (Aksys Games) [eShop-only] [Europe] [North America] [Japan]
Starlink: Battle for Atlas (Ubisoft) [Europe] [North America] [Japan]
Starman (Nada Studio) [eShop-only] [Europe] [North America]
Startide (Forever Entertainment) [eShop-only] [Europe] [North America]
STARSHIP AVENGER Operation: Take Back Earth (TOMCREATE) [eShop-only] [Europe] [North America] [Japan]
State of Mind (Daedalic) [Europe] [North America] [Japan]
State of Anarchy: Master of Mayhem (Sometimes You) [eShop-only] [Europe] [North America]
STAY (PQube) [eShop-only] [Europe] [North America] [Japan]
Steamburg (Monster Couch) [eShop-only] [Europe] [North America]
SteamWorld Dig (Image & Form) [eShop-only] [Europe] [North America] [Japan]
Steins;Gate Elite (MAGES.) [Europe] [North America] [Japan]
Steredenn: Binary Stars (Plug In Digital) [eShop-only] [Europe] [North America] [Japan]
Steven Universe: Save the Light (Adult Swim Games) [Europe] [North America]
Storm Boy (Blowfish Studios) [eShop-only] [Europe] [North America]
Storm in a Teacup (Rising Star Games) [eShop-only] [Europe] [North America]
Street Fighter 30th Anniversary Collection (Capcom) [Europe] [North America] [Japan]
Streets of Red – Devil's Dare Deluxe (Secret Base) [eShop-only] [Europe] [North America] [Japan]
Strikers 1945 Plus (Hamster, ACA NeoGeo) [eShop-only] [Europe] [North America] [Japan]
Strikers1945 II for Nintendo Switch (Zerodiv) [eShop-only] [Europe] [North America] [Japan]
STUMP (SimFabric) [eShop-only] [Europe] [North America]
SubaraCity (Flyhigh Works) [eShop-only] [Europe] [North America] [Japan]
Subsurface Circular (Ant Workshop) [eShop-only] [Europe] [North America]
Suicide Guy (ChubbyPixel) [eShop-only] [Europe] [North America] [Japan]
Suicide Guy: Sleepin' Deeply (ChubbyPixel) [eShop-only] [Europe] [North America] [Japan]
Sumer (Studio Wumpus) [eShop-only] [Europe] [North America]
Sumikko Gurashi: Atsumare! Sumikko Town (Nippon Columbia) [Japan]
Sundered: Eldritch Edition (Thunder Lotus Games) [eShop-only] [Europe] [North America] [Japan]
Super Black Jack Battle 2 Turbo Edition: The Card Warriors (Headup Games) [eShop-only] [Europe] [North America]
Super Chariot (Microids) [Europe] [North America] [Japan]
Super Daryl Deluxe (Dan and Gary Games) [eShop-only] [Europe] [North America]
Super Destronaut DX (Ratalaika Games) [eShop-only] [Europe] [North America] [Japan]
Super Dodgeball (Nintendo) [Nintendo Switch Online] [Europe] [North America] [Japan]
Super Dungeon Tactics (Underbite Games) [eShop-only] [Europe] [North America]
Super Gashapon World SD Gundam X (Bandai-Namco) [eShop-only] [Japan]
Super Hero Fight Club: Reloaded (QubicGames) [eShop-only] [Europe] [North America]
Super Hydorah (Abylight) [eShop-only] [Europe] [North America] [Japan]
Super Hyperactive Ninja (JanduSoft) [eShop-only] [Europe] [North America]
Super Inefficient Golf (34BigThings) [eShop-only] [Europe] [North America]
Super Mario Bros. (Nintendo) [Nintendo Switch Online] [Europe] [North America] [Japan]
Super Mario Bros. 3 (Nintendo) [Nintendo Switch Online] [Europe] [North America] [Japan]
Super Mario Party (Nintendo) [Europe] [North America] [Japan]
Super Meat Boy (BlitWorks) [eShop-only] [Europe] [North America]
Super One More Jump (SMG Studio) [eShop-only] [Europe] [North America]
Super Rock Blasters! (QuadraTron Games) [eShop-only] [North America]
Super Rocket Shootout (Plug In Digital) [eShop-only] [Europe] [North America]
Super Saurio Fly (FraxelGames) [eShop-only] [Europe] [North America]
Super Sidekicks 2 (Hamster, ACA NeoGeo) [eShop-only] [Europe] [North America] [Japan]
Super Sidekicks 3: The Next Glory (Hamster, ACA NeoGeo) [eShop-only] [Europe] [North America] [Japan]
Super Smash Bros. Ultimate (Nintendo) [Europe] [North America] [Japan]
Super Sportmatchen (DANGEN Entertainment) [eShop-only] [Europe] [North America] [Japan]
SUPER SPY (THE) (Hamster, ACA NEOGEO) [eShop-only] [Europe] [North America] [Japan]
Super Toy Cars (Eclipse Games) [eShop-only] [Europe] [North America] [Japan]
Super Treasure Arena (Headup Games) [eShop-only] [Europe] [North America] [Japan]
Super Volley Blast [eShop-only] [Europe] [North America] [Japan]
Superbrothers: Sword & Sworcery EP (CAPY) [eShop-only] [Europe] [North America]
Superola and the Lost Burgers (Undergames) [eShop-only] [Europe] [North America] [Japan]
Surgeon Simulator CPR (Bossa Studios) [eShop-only] [Europe] [North America]
Survive! MR. CUBE (Intragames) [eShop-only] [Europe] [North America] [Japan]
Sushi Striker: The Way of Sushido (Nintendo) [Europe] [North America] [Japan]
Suugaku Ryokuou Chuugaku 1-nen (media5) [eShop-only] [Japan]
Suugaku Ryokuou Chuugaku 2-nen (media5) [eShop-only] [Japan]
Suugaku Ryokuou Chuugaku 3-nen (media5) [eShop-only] [Japan]
Swamp Defense 2 (EntwicklerX) [eShop-only] [Europe] [North America]
Swap This! (Two Tribes) [eShop-only] [Europe] [North America]
Swim Out (Lozange Lab) [eShop-only] [Europe] [North America]
Swindle (The) (Curve Digital) [eShop-only] [Europe] [North America]
Sword of the Guardian (Billy Chan Studio) [eShop-only] [Europe] [North America]
Syberia 3 (Microids) [Europe] [North America]
Symphonic = Rain (KOGADO Studio) [eShop-only] [Japan]
Tachyon Project (Eclipse Games) [eShop-only] [Europe] [North America] [Japan]
Taiko no Tatsujin Nintendo Switch Version (Bandai-Namco) [Europe] [North America] [Japan]
Tales of the Tiny Planet (Joindots) [Europe] [North America]
Tangrams Deluxe (Vertical Reach) [eShop-only] [Europe] [North America]
Tanzia (Arcanity) [eShop-only] [Europe] [North America]
Tecmo Bowl (Nintendo) [Nintendo Switch Online] [Europe] [North America] [Japan]
Teddy the Wanderer: Kayaking (Forever Entertainment) [eShop-only] [Europe] [North America]
TENGAI for Nintendo Switch (Zerodiv) [eShop-only] [Europe] [North America] [Japan]
Tennis (Nintendo) [Nintendo Switch Online] [Europe] [North America] [Japan]
Tennis (D3 Publisher) [eShop-only] [Europe] [North America] [Japan]
Tennis World Tour (Big Ben Interactive) [Europe] [North America] [Japan]
Terra Cresta (Hamster, Arcade Archives) [eShop-only] [Europe] [North America] [Japan]
Tesla vs. Lovecraft (10tons) [eShop-only] [Europe] [North America]
Tetraminos (Big Ben Interactive) [eShop-only] [Europe] [North America]
Tetjis (Silverstar Japan) [eShop-only] [Japan]
TETRA's Escape (Ratalaika Games) [eShop-only] [Europe] [North America] [Japan]
THE CARD ~Poker, Texas Holdem, Blackjack, Page One~ (D3 Publisher) [eShop-only] [Europe] [North America] [Japan]
THE Mahjong (D3 Publisher) [Japan]
THE Mahjong Lite (D3 Publisher) [eShop-only] [Japan]
The World Ends With You -Final Remix- (Square-Enix) [Europe] [North America] [Japan]
Them Bombs! (Yellow Dot) [eShop-only] [Europe] [North America]
Think of the Children (Fellow Traveller) [eShop-only] [Europe] [North America]
This Is The Police II (THQ Nordic) [Europe] [North America]
This War of Mine: Complete Edition (11 bit studios) [eShop-only] [Europe] [North America]
Thrash Rally (Hamster, ACA NeoGeo) [eShop-only] [Europe] [North America] [Japan]
Three Fourths Home: Extended Edition (Digerati) [eShop-only] [Europe] [North America]
Thunder Force IV (SEGA, SEGA Ages) [eShop-only] [Europe] [North America] [Japan]
Tied Together (Headup Games) [eShop-only] [Europe] [North America]
Timber Tennis: Versus (Crunching Koalas) [eShop-only] [Europe] [North America]
Timberman VS (Forever Entertainment) [eShop-only] [Europe] [North America] [Japan]
Time Carnage (Wales Interactive) [eShop-only] [Europe] [North America]
Tinboy (Interactive Stone) [eShop-only] [Europe] [North America]
Tiny Hands Adventure (Blue Sunset Games) [eShop-only] [Europe] [North America]
Titan Quest (THQ Nordic) [Europe] [North America]
Toast Time: Smash Up! (Force of Habit) [eShop-only] [Europe] [North America]
Toby: The Sacred Mine (Headup Games) [eShop-only] [Europe] [North America]
Toki (Microids) [Europe] [North America]
Toki Tori (Two Tribes Publishing) [eShop-only] [Europe] [North America] [Japan]
Toki Tori 2+: Nintendo Switch Edition (Two Tribes Publishing) [eShop-only] [Europe] [North America] [Japan]
TOP PLAYER'S GOLF (Hamster, ACA NeoGeo) [eShop-only] [Europe] [North America] [Japan]

Toridama: Brave Challenge / Toridama ~Minna de Chicken doshindan~ (G-Mode) [eShop-only] [Europe] [North America] [Japan]

TorqueL -Pysics Modified Edition- (Playism) [eShop-only] [Europe] [North America] [Japan]
Toshokan SW ・Meisaku 100-sen +α (Dorasu) [eShop-only] [Japan]
Totes the Goat (Atooi) [eShop-only] [Europe] [North America]
Touhou Soujin Engi V (Mediascape) [eShop-only] [Japan]
TowerFall (Matt Makes Games Inc.) [eShop-only] [Europe] [North America]
Townsmen (HandyGames) [eShop-only] [Europe] [North America] [Japan]
Toy Stunt Bike: Tiptop's Trials (Wobbly Tooth) [eShop-only] [Europe] [North America] [Japan]
(The) Trail: Frontier Challenge (Kongregate) [eShop-only] [Europe] [North America] [Japan]
Trailblazers (Rising Star Games) [eShop-only] [Europe] [North America] [Japan]
Transistor (supergiant Games) [eShop-only] [Europe] [North America] [Japan]
Trax – Build it Race it (Sabec) [eShop-only] [Europe] [North America]
Treadnauts (Topstitch Games) [eShop-only] [Europe] [North America] [Japan]
Tricky Towers (WeirdBeard) [eShop-only] [Europe] [North America] [Japan]
Trine: Enchanted Edition (Frozenbyte) [eShop-only] [Europe] [North America]
Trivial Pursuit Live! (Ubisoft) [eShop-only] [Europe] [Japan]
Trouserheart (Kyy Games) [eShop-only] [Europe] [North America]
True Fear: Forsaken Souls – Part 1 (DIGITAL LOUNGE) [eShop-only] [Europe] [North America]
Trybit Logic (HIMACS) [eShop-only] [Europe] [North America] [Japan]
Tsukue de Soccer / Desktop Soccer (SAT-Box) [eShop-only] [Europe] [North America] [Japan]
TurtlePop: Journey to Freedom (Digipen Game Stu) [eShop-only] [Europe] [North America] [Japan]
Twin Robots: Ultimate Edition (Ratalaika Games) [eShop-only] [Europe] [North America] [Japan]
TwinBee (Nintendo) [Nintendo Switch Online] [Europe] [North America] [Japan]
Twinkle Star Sprites (Hamster, ACA NeoGeo) [eShop-only] [Europe] [North America] [Japan]
Typoman (Wales Interactive) [eShop-only] [Europe] [North America] [Japan]
Ultimate Chicken Horse (Clever Endeavour) [eShop-only] [Europe] [North America] [Japan]
Ultimate Runner (TREVA) [eShop-only] [Europe] [North America]
Ultra Space Battle Brawl (Toge Productions) [eShop-only] [Europe] [North America] [Japan]
Umi no Kakera / Fragment of Marine (Mediascape) [eShop-only] [Europe] [North America] [Japan]
Uncanny Valley (Digerati) [eShop-only] [Europe] [North America]
Undertale (8-4) [Europe] [North America] [Japan]
Unexplored (Digerati) [eShop-only] [Europe] [North America]
Urban Champion (Hamster, Arcade Archives) [eShop-only] [Europe] [North America] [Japan]
Urban Trial Playground (Tate Multimedia) [Europe] [North America] [Japan]
V-Rally 4 (Big Ben Interactive) [Europe] [North America] [Japan]
Valkyria Chronicles for Nintendo Switch (SEGA) [eShop-only] [Europe] [North America] [Japan]
Valkyria Chronicles 4 (SEGA) [Europe] [North America] [Japan]
Valiant Hearts: The Great War (Ubisoft) [eShop-only] [Europe] [North America] [Japan]
Valthirian Arc: Hero School Story (PQube) [eShop-only] [Europe] [North America] [Japan]
Varion (Light Maze) [eShop-only] [Europe] [North America]
Vegas Party (Funbox Media) [eShop-only] [Europe] [North America]
Velocity 2X (Curve Digital) [eShop-only] [Europe] [North America]
Venture Towns (Kairosoft) [eShop-only] [Europe] [North America] [Japan]
Vertical Drop Heroes HD (Digerati) [eShop-only] [Europe] [North America]
VERTICAL STRIKE ENDLESS CHALLENGE (ACTIVE GAMING MEDIA) [eShop-only] [Europe] [North America] [Japan]
Vesta (FinalBoss Games) [eShop-only] [Europe] [North America] [Japan]
Victor Vran Overkill Edition (HaemimontGames) [Europe] [North America] [Japan]
Video Kid (The) (Chorus Worldwide Games) [eShop-only] [Europe] [North America] [Japan]
Viviette (DYA GAMES) [eShop-only] [Europe] [North America] [Japan]
Voxel Shot for Nintendo Switch [eShop-only] [Europe] [North America] [Japan]
Voxel Sword (SAT-BOX) [eShop-only] [Europe] [North America] [Japan]
VSR: Void Space Racing (SONKA) [eShop-only] [Europe] [North America]
Waking Violet (Mixed Bag Games) [eShop-only] [Europe] [North America]
Wakuwaku Sweets: Amai Okashi ga Dekiru kana? (Sonic Powered) [Europe] [North America] [Japan]
Walking Dead: The Complete First Season (The) (Telltale Games) [Europe] [North America]
Walking Dead: The Final Season (The) (Telltale Games) [Europe] [North America]
Walking Vegetables: Radical Edition (The) (Merge Games) [eShop-only] [Europe] [North America]
Wanderjahr TryAgainOrWalkAway (Corecell) [eShop-only] [Europe] [North America]
Wandersong (Humble Bundle) [eShop-only] [Europe] [North America]
Wardrobe (The) (Mixed Bag Games) [eShop-only] [Europe] [North America]
Wario's Woods (Nintendo) [Nintendo Switch Online] [Europe] [North America] [Japan]
Warframe (Digital Extremes) [eShop-only] [Europe] [North America] [Japan]
Warlock of Firetop Mountain: Golin Scourge! Edition (The) (Tin Man Games) [eShop-only] [Europe] [North America] [Japan]
Warp Shift (ISBIT GAMES) [eShop-only] [Europe] [North America] [Japan]
Warriors Orochi 4 (Koei-Tecmo) [Europe] [North America] [Japan]
Wasteland 2: Director's Cut (inXile Entertainment) [Europe] [North America]
Way Remastered (The) (SONKA) [eShop-only] [Europe] [North America] [Japan]
Werewolf Pinball (EnjoyUp Games) [eShop-only] [Europe] [North America] [Japan]
West of Loathing (Asymmetric) [eShop-only] [Europe] [North America]
Western 1849 Reloaded (NAWIA GAMES) [eShop-only] [Europe] [North America]
Wheel of Fortune (Ubisoft) [North America]
Where Are My Friends (Sometimes You) [eShop-only] [Europe] [North America]
Whip! Whip! (Alpha Unit) [eShop-only] [Europe] [North America] [Japan]
Whispering Willows (Akupara Games) [eShop-only] [Europe] [North America]
White Night (Plug In Digital) [eShop-only] [Europe] [North America]
Wild Guns Reloaded (Natsume Inc.) [Europe] [North America] [Japan]
WILL: A Wonderful World (Circle Ent.) [eShop-only] [Europe] [North America] [Japan]
Windjammers (DotEmu) [eShop-only] [Europe] [North America] [Japan]
Windstorm (EuroVideo Medien) [Europe]
Winning Post 8 2018 (Koei-Tecmo) [Japan]
Wizard of Legend (Humble Bundle) [eShop-only] [Europe] [North America] [Japan]
Wolfenstein II: The New Colossus (Bethesda) [Europe] [North America] [Japan]
Wondershot (QubicGames) [eShop-only] [Europe] [North America]
Word Puzzles by POWGI (Lightwood Games) [eShop-only] [Europe] [North America]
Word Search by POWGI (Lightwood Games) [eShop-only] [Europe] [North America]
World Conqueror X (Circle Ent.) [eShop-only] [Europe] [North America] [Japan]
World End Syndrome (Arc System Works) [Europe] [North America] [Japan]
World Heroes 2 (Hamster, ACA NeoGeo) [eShop-only] [Europe] [North America] [Japan]
World Heroes 2 Jet (Hamster, ACA NeoGeo) [eShop-only] [Europe] [North America] [Japan]
World of Final Fantasy Maxima (Square-Enix) [eShop-only] [Europe] [North America] [Japan]
World Soccer Pinball (EnjoyUp Games) [eShop-only] [Europe] [North America] [Japan]
Word Sudoku by POWGI (Lightwood Games) [eShop-only] [Europe] [North America] [Japan]
World to the West (Rain) [eShop-only] [Europe] [North America] [Japan]
WorldNeverland – Elean Kingdom (althi) [eShop-only] [Europe] [North America] [Japan]
WWA Collection (PLiCy) [eShop-only] [Japan]
Xenoblade Chronicles 2: Torna ~ The Golden Country (Nintendo) [Europe] [North America] [Japan]
Xeodrifter (Atooi) [eShop-only] [Europe] [North America] [Japan]
Yesterday Origins (Microids) [Europe] [North America]
Yoku's Island Express (Team17) [Europe] [North America] [Japan]
Yomawari: The Long Night Collection (Nippon Ichi Software) [Europe] [North America] [Japan]
Yonder: The Cloud Catcher Chronicles (Prideful Sloth) [eShop-only] [Europe] [North America] [Japan]
Yoshi (Nintendo) [Nintendo Switch Online] [Europe] [North America] [Japan]
Yoshiwara Higanbana: Kudou no Chigiri (Prototype) [Japan]
YouTube (Google) [eShop-only] [Europe] [North America] [Japan]
Youtubers Life OMG Edition (U-PLAY Online) [Europe] [North America]
Yuso (Vertical Reach) [eShop-only] [Europe] [North America]
Ys VIII: Lacrimosa of Dana (Nippon Ichi Software) [Europe] [North America] [Japan]
Zaccaria Pinball (Magic Pixel) [eShop-only] [Europe] [North America]
Zarvot (snowhydra games) [eShop-only] [Europe] [North America]
Zen Bound 2 (Secretexit) [eShop-only] [Europe] [North America] [Japan]
Zero Gunner 2 for Nintendo Switch (Zerodiv) [eShop-only] [Europe] [North America] [Japan]
Zeus Quests Remastered (Crazysoft) [eShop-only] [Europe] [North America]
Zombillie (Forever Entertainment) [eShop-only] [Europe] [North America]
Zotrix: Solar Division (Ocean Media) [eShop-only] [Europe] [North America]
Zupapa! (Hamster, ACA NeoGeo) [eShop-only] [Europe] [North America] [Japan]
Nintendo Switch games – 2017
1-2-Switch (Nintendo) [Europe] [North America] [Japan]
3D Mini Golf (Markt + Technik) [Europe] [North America]
10 Seconds Run Returns (Blue Print) [eShop-only] [Europe] [North America] [Japan]
36 Fragments of Midnight (Ratalaika Games) [eShop-only] [Europe] [North America] [Japan]
60 Seconds! (Robot Gentleman.) [eShop-only] [Europe] [North America]
88 Heroes – 98 Heroes Edition (Rising Star Games) [Europe] [North America] [Japan]
Aces of the Luftwaffe – Squadron (HandyGames) [eShop-only] [Europe] [North America] [Japan]
ACORN Tactics (TACS Games) [eShop-only] [Europe] [North America]
Aero Fighters 2 (Hamster, ACA NeoGeo) [eShop-only] [Europe] [North America] [Japan]
Alpha Mission II (Hamster, ACA NeoGeo) [eShop-only] [Europe] [North America] [Japan]
Ambition of the Slimes (Flyhigh Works) [eShop-only] [Europe] [North America] [Japan]
Antiquia Lost (Kemco) [eShop-only] [Europe] [North America] [Japan]
Aqua Moto Racing Utopia (Big Ben Interactive) [Europe] [North America]
ARMS (Nintendo) [Europe] [North America] [Japan]
Art of Fighting (Hamster, ACA NeoGeo) [eShop-only] [Europe] [North America] [Japan]
Art of Fighting 3 (Hamster, ACA NeoGeo) [eShop-only] [Europe] [North America] [Japan]
Asonde Shougi ga Tsuyoku Naru! Ginsei Shougi DX (Silverstar Japan) [Japan]
Astro Bears Party (Qbic Games) [eShop-only] [Europe] [North America]
Astro Duel Deluxe (Panic Button) [eShop-only] [Europe] [North America] [Japan]
Atelier Lydie & Suelle: The Alchemists and the Mysterious Paitings (Koei-Tecmo) [Europe] [North America] [Japan]
Axiom Verge (Thomas Happy Games) [Europe] [North America] [Japan]
Azure Striker Gunvolt: Striker Pack (Inti Creates) [Europe] [North America] [Japan]
Batman – The Telltale Series (Telltale Games) [Europe] [North America]
Battle Chef Brigade (Adult Swim Games) [Europe] [North America] [Japan]
Beach Buggy Racing (Vector Unit) [eShop-only] [Europe] [North America]
Ben 10 (Outright Games) [Europe] [North America]
Binaries (Ant Workshop) [eShop-only] [Europe] [North America]
(The) Binding of Isaac: Afterbirth+ (Nicalis) [Europe] [North America] [Japan]
Black the Fall (Sand Sailor Studio) [eShop-only] [Europe] [North America] [Japan]
Blaster Master Zero (Inti Creates) [eShop-only] [Europe] [North America] [Japan]
Blazing Star (Hamster, ACA NeoGeo) [eShop-only] [Europe] [North America] [Japan]
Bleed (Digerati) [eShop-only] [Europe] [North America]
Bloody Zombies (nDreams) [eShop-only] [Europe] [North America]
Blue's Journey (Hamster, ACA NeoGeo) [eShop-only] [Europe] [North America] [Japan]
Boost Beast (Arc System Works) [eShop-only] [Europe] [North America] [Japan]
Blossom Tales: The Sleeping King (FDG Entertainment) [eShop-only] [Europe] [North America] [Japan]
Brave Dungeon + Dark Witch COMBAT (INSIDE SYSTEM) [eShop-only] [Europe] [North America] [Japan]
Brawlout (Angry Mob Games) [eShop-only] [Europe] [North America] [Japan]
(The) Bridge (The Quantum Astrophysicists Guild) [eShop-only] [Europe] [North America] [Japan]
Bulb Boy (Bulbware) [eShop-only] [Europe] [North America] [Japan]
Burning Fight (Hamster, ACA NeoGeo) [eShop-only] [Europe] [North America] [Japan]
Butcher (Crunching Koalas) [eShop-only] [Europe] [North America]
Cars 3: Race to Victory (WB Games) [Europe] [North America] [Japan]
Cartoon Network 3: Battle Crashers (GameMill) [Europe] [North America]
Cat Quest (Pqube) [eShop-only] [Europe] [North America] [Japan]
Cave Story+ (Nicalis) [Europe] [North America] [Japan]
Caveman Warriors (JanduSoft) [eShop-only] [Europe] [North America] [Japan]
Champion Jockey Special (Koei-Tecmo) [Japan]
Chess Ultra (Ripstone) [eShop-only] [Europe] [North America]
(The) Coma: Recut (Digerati) [eShop-only] [Europe] [North America] [Japan]
Conga Master Party! (Rising Star Games) [eShop-only] [Europe] [North America]
(The) Count Lucanor (Merge Games) [eShop-only] [Europe] [North America] [Japan]
Crawl (Powerhoof) [eShop-only] [Europe] [North America]
Crimsonland (10tons) [eShop-only] [Europe] [North America]
Dark Witch Music Episode: Rudymical (Flyhigh Works) [eShop-only] [Europe] [North America] [Japan]
De Mambo (Dangerous Kitchen) [eShop-only] [Europe] [North America] [Japan]
Dead Synchronicity: Tomorrow Comes Today (Badland Games) [eShop-only] [Europe] [North America]
Death Squared (SMG Studio) [eShop-only] [Europe] [North America] [Japan]
Deemo (Flyhigh Works) [eShop-only] [Europe] [North America] [Japan]
(The) Deer God (Blowfish Studios) [eShop-only] [Europe] [North America]
Dimension Drive (2Awesome Studio) [eShop-only] [Europe] [North America] [Japan]
Disgaea 5 Complete (Nippon Ichi Software) [Europe] [North America] [Japan]
Don't Knock Twice (Wales Interactive) [eShop-only] [Europe] [North America] [Japan]
DOOM (Bethesda Softworks) [Europe] [North America] [Japan]
Double Switch – 25th Anniversary Edition (Limited Run Games) [Europe] [North America]
Dragon Ball Xenoverse 2 for Nintendo Switch (Bandai-Namco) [Europe] [North America] [Japan]
DragonFangZ: The Rose and Dungeon of Time (Toydea) [eShop-only] [Europe] [North America] [Japan]
Dragon Quest Heroes I & II for Nintendo Switch (Square-Enix) [Japan]
Dragon Quest X All-in-One Package (2017) (Square-Enix) [Japan]
Double Dragon 4 (Arc System Works) [eShop-only] [Europe] [North America] [Japan]
Dynasty Warriors 8 Empires (Koei-Tecmo) [Japan]
EA Sports FIFA 18 (Electronic Arts) [Europe] [North America] [Japan]
Earth Atlantis (Headup Games) [eShop-only] [Europe] [North America] [Japan]
(The) Elder Scrolls V: Skyrim (Bethesda Softworks) [Europe] [North America] [Japan]
Elliot Quest (PlayEveryWare) [eShop-only] [Europe] [North America] [Japan]
Embers of Mirrim (Creative Bytes) [eShop-only] [Europe] [North America]
Energy Cycle (Sometimes You) [eShop-only] [Europe] [North America]
Enter the Gungeon (Devolver Digital) [eShop-only] [Europe] [North America] [Japan]
(The) End is Nigh (Nicalis) [Europe] [North America]
Farming Simulator Nintendo Switch Edition [Europe] [North America] [Japan]
Fatal Fury (Hamster, ACA NeoGeo) [eShop-only] [Europe] [North America] [Japan]
Fatal Fury 2 (Hamster, ACA NeoGeo) [eShop-only] [Europe] [North America] [Japan]
Fatal Fury Special (Hamster, ACA NeoGeo) [eShop-only] [Europe] [North America] [Japan]
FAST RMX (Shin'en Multimedia) [eShop-only] [Europe] [North America] [Japan]
Fate/Extella: The Umbral Star (Marvelous / XSEED) [Europe] [North America] [Japan]
Fire Emblem Warriors (Koei-Tecmo / Nintendo) [Europe] [North America] [Japan]
(The) Flame in the Flood – Complete Edition (Curve Digital) [eShop-only] [Europe] [North America] [Japan]
Flip Wars (Over Fence / Nintendo) [eShop-only] [Europe] [North America] [Japan]
Floor Kids (MERJ Media) [eShop-only] [Europe] [North America] [Japan]
forma.8 (Mixed Bag Games) [eShop-only] [Europe] [North America] [Japan]
Frederic: Resurrection of Music (Forever Entertainment) [eShop-only] [Europe] [North America] [Japan]
FruitFall Crush (System 3 Software) [eShop-only] [Europe] [North America]
Fushigi no Gensokyo TOD – RELOADED – / Touhou Genso Wanderer Reloaded (UNTIES) [Europe] [North America] [Japan]
Galaxy Fight: Universal Warriors (Hamster, ACA NeoGeo) [eShop-only] [Europe] [North America] [Japan]
Garou: Mark of the Wolves (Hamster, ACA NeoGeo) [eShop-only] [Europe] [North America] [Japan]
Gear.Club Unlimited (Microids) [Europe] [North America] [Japan]
Ginger: Beyond the Crystal (Badland Games) [Europe] [North America]
Ginsei Shougi Tsuyo Ten Dotou Fuuraijin (SilverStarJapan) [Japan]
Golf Story (Sidebar Games) [eShop-only] [Europe] [North America] [Japan]
GoNNER (Raw Fury) [eShop-only] [Europe] [North America] [Japan]
Gorogoa (Annapurna Interactive) [eShop-only] [Europe] [North America] [Japan]
Graceful Explosion Machine (Vertex Pop) [eShop-only] [Europe] [North America] [Japan]
Green Game: TimeSwapper (iFun4All) [eShop-only] [Europe] [North America]
Gunbarich for Nintendo Switch (Zerodiv) [eShop-only] [Europe] [North America] [Japan]
Gunbird for Nintendo Switch (Zerodiv) [eShop-only] [Europe] [North America] [Japan]
Guns, Gore and Cannoli (Crazy Monkey) [eShop-only] [Europe] [North America] [Japan]
Hammerwatch (Blitworks) [eShop-only] [Europe] [North America]
Has-Been Heroes (Gametust) [Europe] [North America] [Japan]
Heart&Slash (BLG-Publishing) [eShop-only] [Europe] [North America]
Heroes of the Monkey Tavern (Monkey Stories) [eShop-only] [Europe] [North America] [Japan]
Hiragana Pixel Party (Springloaded) [eShop-only] [Europe] [North America]
Hulu (Hulu) [eShop-only] [North America]
Human: Fall Flat (Curve Digital) [eShop-only] [Europe] [North America] [Japan]
Human Resource Machine (Tomorrow Corporation) [eShop-only] [Europe] [North America] [Japan]
I am Setsuna (Square-Enix) [Europe] [North America] [Japan]
I and Me (Ratalaika Games) [eShop-only] [Europe] [North America] [Japan]
Implosion (Flyhigh Works) [eShop-only] [Europe] [North America] [Japan]
Infinite Minigolf (Zen Studios) [eShop-only] [Europe] [North America] [Japan]
Inversus Deluxe (Hypersect) [eShop-only] [Europe] [North America] [Japan]
Ironcast (Ripstone) [eShop-only] [Europe] [North America]
Island Flight Simulator (Markt + Technik) [Europe] [North America]
Ittle Dew 2+ (Nicalis) [Europe] [North America]
(The) Jackbox Party Pack (Jackbox Games) [eShop-only] [Europe] [North America]
(The) Jackbox Party Pack 2 (Jackbox Games) [eShop-only] [Europe] [North America]
(The) Jackbox Party Pack 3 (Jackbox Games) [eShop-only] [Europe] [North America]
(The) Jackbox Party Pack 4 (Jackbox Games) [eShop-only] [Europe] [North America]
J.B. Harold Manhatta Requiem (mebius) [eShop-only] [Japan]
J.B. Harold Murder Club (mebius) [eShop-only] [Japan]
Just Dance 2017 (Ubisoft) [Europe] [North America]
Just Dance 2018 (Ubisoft) [Europe] [North America]
Jydge (10tons) [eShop-only] [Europe] [North America]
Kaiji ~Zetsubou no Tekkotsu Watari~ (Solid Sphere) [eShop-only] [Japan]
Kamiko (Flyhigh Works) [eShop-only] [Europe] [North America] [Japan]
Karaoke Joysound for Nintendo Switch [eShop-only] [Japan]
Karnov's Revenge (Hamster, ACA NeoGeo) [eShop-only] [Europe] [North America] [Japan]
Kid Tripp (Four Horses) [eShop-only] [Europe] [North America] [Japan]
(The) King of Fighters '94 (Hamster, ACA NeoGeo) [eShop-only] [Europe] [North America] [Japan]
(The) King of Fighters '95 (Hamster, ACA NeoGeo) [eShop-only] [Europe] [North America] [Japan]
(The) King of Fighters '96 (Hamster, ACA NeoGeo) [eShop-only] [Europe] [North America] [Japan]
(The) King of Fighters '98 (Hamster, ACA NeoGeo) [eShop-only) [Europe] [North America] [Japan]
(The) King of Fighters '99 (Hamster, ACA NeoGeo) [eShop-only] [Europe] [North America] [Japan]
(The) King of Fighters 2000 (Hamster, ACA NeoGeo) [eShop-only] [Europe] [North America] [Japan]
King Oddball (10tons) [eShop-only] [Europe] [North America]
Kingdom: New Lands (Raw Fury) [eShop-only] [Europe] [North America] [Japan]
Knight Terrors (Nicalis) [eShop-only] [Europe] [North America]
Koi DX (Circle Ent.) [eShop-only] [Europe] [North America] [Japan]
L.A. Noire (Rockstar Games) [Europe] [North America] [Japan]
(The) Last Blade (Hamster, ACA NeoGeo) [eShop-only] [Europe] [North America] [Japan]
Last Resort (Hamster, ACA NeoGeo) [eShop-only] [Europe] [North America] [Japan]
League of Evil (Ratalaika Games) [eShop-only] [Europe] [North America] [Japan]
(The) Legend of Zelda: Breath of the Wild (Nintendo) [Europe] [North America] [Japan]
Let's Sing 2018 (Koch Media) [Europe] [North America]
LEGO City Undercover (WB Games) [Europe] [North America] [Japan]
LEGO Marvel Super Heroes 2 (WB Games) [Europe] [North America] [Japan]
(The) LEGO Ninjago Movie Video Game (WB Games) [eShop-only] [Europe] [North America] [Japan]
LEGO Worlds (WB Games) [Europe] [North America] [Japan]
Letter Quest Remastered (Digerati) [eShop-only] [Europe] [North America]
Levels+: Addictive Puzzle Game (flow) [eShop-only] [Europe] [North America] [Japan]
L.F.O. -Lost Future Omega- (mebius) [eShop-only] [Europe] [North America] [Japan]
Lichtspeer: Double Speer Edition (Crunching Koalas) [eShop-only] [Europe] [North America] [Japan]
Little Inferno (Tomorrow Corporation) [eShop-only] [Europe] [North America] [Japan]
Lost Sphear (Square-Enix) [Europe] [North America] [Japan]
Lovers in a Dangerous Spacetime (Asterois Base) [eShop-only] [Europe] [North America] [Japan]
LUMO (Rising Star Games) [Europe] [North America] [Japan]
Magical Drop 2 (Hamster, ACA NeoGeo) [eShop-only] [Europe] [North America] [Japan]
Magician Lord (Hamster, ACA NeoGeo) [eShop-only] [Europe] [North America] [Japan]
Mantis Burn Racing (VooFoo Studios) [eShop-only] [Europe] [North America] [Japan]
Maria The Witch (Naps Team) [eShop-only] [Europe] [North America]
Mario Bros. (Hamster, Arcade Archives) [eShop-only] [Europe] [North America] [Japan]
Mario + Rabbids Kingdom Battle (Ubisoft) [eShop-only] [Europe] [North America] [Japan]
Mario Kart 8 Deluxe (Nintendo) [Europe] [North America] [Japan]
Max: The Curse of Brotherhood (StageClearStudios) [Europe] [North America] [Japan]
Mecho Tales (Arcade Distillery) [eShop-only] [Europe] [North America]
Metal Slug (Hamster, ACA NeoGeo) [eShop-only] [Europe] [North America] [Japan]
Metal Slug 2 (Hamster, ACA NeoGeo) [eShop-only] [Europe] [North America] [Japan]
Metal Slug 3 (Hamster, ACA NeoGeo) [eShop-only] [Europe] [North America] [Japan]
Metal Slug X (Hamster, ACA NeoGeo) [eShop-only] [Europe] [North America] [Japan]
Mighty Gunvolt Burst (Inti Creates) [eShop-only] [Europe] [North America] [Japan]
Minecraft: Nintendo Switch Edition (Mojang) [Europe] [North America] [Japan]
Minecraft: Story Mode – The Complete Adventure (Telltale Games) [Europe] [North America]
Mom Hid My Game! (Kemco) [eShop-only] [Europe] [North America] [Japan]
Monopoly for Nintendo Switch (Ubisoft) [Europe] [North America] [Japan]
Monster Hunter Generations Ultimate / Monster Hunter XX Nintendo Switch Ver. (Capcom) [Europe] [North America] [Japan]
Monster Jam: Crush It (GameMill) [Europe] [North America]
Moon Hunters (Kitfox Games) [eShop-only] [Europe] [North America] [Japan]
Moorhun Knights & Castles (Young Fun Games) [eShop-only] [Europe] [North America] [Japan]
Morphite (Blowfish Studio) [eShop-only] [Europe] [North America]
Mr. Shifty (tinyBuild) [eShop-only] [Europe] [North America] [Japan]
Mujo (Oink Games) [eShop-only] [Europe] [North America] [Japan]
(The) Mummy Demastered (WayForward) [eShop-only] [Europe] [North America]
Mutant Mudds Collection (Atooi) [eShop-only] [Europe] [North America]
Mutation Nation (Hamster, ACA NeoGeo) [eShop-only] [Europe] [North America] [Japan]
MXGP3 – The Official Motocross Videogame (Milestone) [Europe] [North America]
NAM-1975 (Hamster, ACA NeoGeo) [eShop-only] [Europe] [North America] [Japan]
Namco Museum (Bandai-Namco) [eShop-only] + Pac-Man VS Multiplayer Version [Europe] [North America] [Japan]
Nanami to Issho ni Manabo! TOEIC Listening and Reading Test Kanzen Master (media5) [eShop-only] [Japan]
Nazotoki Mail (Silverstar Japan) [eShop-only] [Japan]
NBA 2K18 (Take-Two) [Europe] [North America] [Japan]
NBA Playgrounds (Saber Interactive) [eShop-only] [Europe] [North America]
Neo Turf Masters (Hamster, ACA NeoGeo) [eShop-only] [Europe] [North America] [Japan]
Neon Chrome (10tons) [eShop-only] [Europe] [North America]
NeuroVoider (Plug In Digital) [eShop-only] [Europe] [North America] [Japan]
Never Stop Sneakin' (Humble Hearts) [North America]
New Frontier Days ~Founding Pioneers~ (Arc System Works) [eShop-only] [Europe] [North America] [Japan]
(The) Next Penelope (Plug In Digital) [eShop-only] [Europe] [North America] [Japan]
Nico Nico (Dwando) [eShop-only] [Japan]
Nights of Azure 2: Bride of the New Moon (Koei-Tecmo) [Europe] [North America] [Japan]
Nine Parchments (Frozenbyte) [eShop-only] [Europe] [North America] [Japan]
Ninja Shodown (Rising Star Games) [eShop-only] [Europe] [North America] [Japan]
Nobunaga's Ambition: Spheres of Influence with Power-Up Kit (Koei-Tecmo) [Japan]
Nobunaga's Ambition: Taishi (Koei-Tecmo) [Japan]
Oceanhorn: Monster of Uncharted Seas (FDG Entertainment) [eShop-only] [Europe] [North America] [Japan]
Octodad: Deadliest Catch (Young Horses) [eShop-only] [Europe] [North America]
Of Mice And Sand -Revised- (Arc System Works) [eShop-only] [Europe] [North America] [Japan]
One More Dungeon (Ratalaika Games) [eShop-only] [Europe] [North America] [Japan]
One Piece: Unlimited World Red – Deluxe Edition (Bandai-Namco) [Europe] [North America] [Japan]
One Piece: Pirate Warriors 3 Deluxe Edition (Bandai-Namco) [Europe] [North America] [Japan]
Opus: The Day We Found Earth (Flyhigh Works) [eShop-only] [Europe] [North America] [Japan]
Order Land (Poisoft) [eShop-only] [Japan]
Othello (Arc System Works) [eShop-only] [Europe] [North America] [Japan]
Overcooked: Special Edition (Team17) [Europe] [North America] [Japan]
Over Top (Hamster, ACA NeoGeo) [eShop-only] [Europe] [North America] [Japan]
Oxenfree (Night School) [eShop-only] [Europe] [North America]
Pankapu (Plug In Digital) [eShop-only] [Europe] [North America] [Japan]
Pan-Pan A tiny big adventure (Circle Ent.) [eShop-only] [Europe] [North America] [Japan]
Party Golf (Giant Margarita) [eShop-only] [Europe] [North America]
Party Planet / 30-in-1 Game Collection: Volume 1 (Mastiff) [Europe] [North America] [Japan]
Penguin Wars (City Connection) [Europe] [North America] [Japan]
Perception (Deep End Game) [eShop-only] [Europe] [North America]
Phantom Breaker: Battle Grounds Overdrive (MAGES.) [eShop-only] [Europe] [North America] [Japan]
Phantom Trigger (tinyBuild Games) [eShop-only] [Europe] [North America]
Photon³ (Smile Axe) [eShop-only] [Europe] [North America] [Japan]
Physical Contact: 2048 (Collavier) [eShop-only] [Europe] [North America] [Japan]
Physical Contact: Picture Place (Collavier) [eShop-only] [Europe] [North America] [Japan]
Physical Contact: SPEED (Collavier) [eShop-only] [Europe] [North America] [Japan]
Picross S (Jupiter) [eShop-only] [Europe] [North America] [Japan]
Piczle Lines DX (Rainy Frog) [eShop-only] [Europe] [North America] [Japan]
Pinball FX3 (Zen Studios) [eShop-only] [Europe] [North America]
Plague Road (Arcade Distillery) [eShop-only] [Europe] [North America] [Japan]
Plantera Deluxe (Ratalaika Games) [eShop-only] [Europe] [North America] [Japan]
Platinum Train ~Nihon Juudan Tetsudou no Tabi (JContents) [eShop-only] [Japan]
Poi: Explorer Edition (PolyKid) [Europe] [North America]
Poly Bridge (Dry Cactus) [eShop-only] [Europe] [North America] [Japan]
Pokkén Tournament DX (Nintendo) [Europe] [North America] [Japan]
Portal Knights (505 Games) [Europe] [North America] [Japan]
Pulstar (Hamster, ACA NeoGeo) [eShop-only] [Europe] [North America] [Japan]
Putty Pals (Harmonious Games) [eShop-only] [Europe] [North America]
Puyo Puyo Tetris (SEGA) [Europe] [North America] [Japan]
Puzzle Adventure Blockle (Intense) [eShop-only] [Europe] [North America] [Japan]
Puzzle Box Maker (Bplus) [eShop-only] [Europe] [North America]
Puzzled (Hamster, ACA NeoGeo) [eShop-only] [Europe] [North America] [Japan]
Qbics Paint (Abylight) [eShop-only] [Europe] [North America] [Japan]
Quest of Dungeons (Upfall Studios) [eShop-only] [Europe] [North America] [Japan]
Raging Loop (Kemco) [eShop-only] [Europe] [North America] [Japan]
Rayman Legends: Definitive Edition (Ubisoft) [Europe] [North America] [Japan]
R.B.I. Baseball 17 (MLBAM) [eShop-only] [Europe] [North America]
Red Game Without a Great Name (iFun4All) [eShop-only] [Europe] [North America]
Resident Evil Revelations (Capcom) (retail as part of the Resident Evil Revelations Collection) [Europe] [North America] [Japan]
Resident Evil Revelations Collection (Capcom) [North America] [Japan]
Resident Evil Revelations 2 (Capcom) [eShop-only] [Europe] [North America] [Japan]
Retro City Rampage DX (Vblank Entertainment) [Europe] [North America]
Revenant Saga (Kemco) [eShop-only] [Europe] [North America] [Japan]
RiME (Greybox) [Europe] [North America] [Japan]
Riptide GP: Renegade (Vector Unit) [eShop-only] [Europe] [North America]
RIVE: Ultimate Edition (Two Tribes) [eShop-only] [Europe] [North America] [Japan]
Robo Army (Hamster, ACA NeoGeo) [eShop-only] [Europe] [North America] [Japan]
Robonauts (Qbic Games) [eShop-only] [Europe] [North America] [Japan]
Rock 'N Racing Off Road DX (EnjoyUp) [eShop-only] [Europe] [North America] [Japan]
Rocket Fist (Bitten Toast Games) [eShop-only] [Europe] [North America]
Rocket League (Psyonix) [Europe] [North America] [Japan]
Rogue Trooper Redux (Rebellion) [eShop-only] [Europe] [North America]
Romance of the Three Kingdoms XIII (Koei-Tecmo) [Japan]
Romancing SaGa 2 (Square-Enix) [eShop-only] [Europe] [North America] [Japan]
RNX -Raijin- (Kayac) [eShop-only] [Europe] [North America] [Japan]
Samurai Shodown (Hamster, ACA NeoGeo) [eShop-only] [Europe] [North America] [Japan]
Samurai Shodown IV (Hamster, ACA NeoGeo) [eShop-only] [Europe] [North America] [Japan]
Samurai Warriors: Spirit of Sanada (Koei-Tecmo) [Japan]
Seiken Densetsu Collection / Collection of Mana (Square-Enix) [Europe] [North America] [Japan]
Schlag den Star (bitComposer Games) [Europe]
Semispheres (Vivid Helix) [eShop-only] [Europe] [North America] [Japan]
Sengoku (Hamster, ACA NeoGeo) [eShop-only] [Europe] [North America] [Japan]
Senran Kagura Reflexions / Shinobi Refle -Senran Kagura- [eShop-only] [Europe] [North America] [Japan]
Serial Cleaner (Curve Digital) [eShop-only] [Europe] [North America] [Japan]
Severed (Drinkbox Studios) [eShop-only] [Europe] [North America] [Japan]
(The) Sexy Brutale (Tequilaworks) [eShop-only] [Europe] [North America] [Japan]
Shantae: Half-Genie Hero (WayForward) [eShop-only] [Europe] [North America]
Shephy (Arc System Works) [Europe] [North America] [Japan]
Shock Troopers (Hamster, ACA NeoGeo) [eShop-only] [Europe] [North America] [Japan]
Shock Troopers: Second Squad (Hamster, ACA NeoGeo) [eShop-only] [Europe] [North America] [Japan]
Shovel Knight: Specter of Torment (Yacht Club Games) [eShop-only] [Europe] [North America]
Shovel Knight: Treasure Trove (Yacht Club Games) [eShop-only] [Europe] [North America] [Japan]
Simple Mahjong Online (Arc System Works) [eShop-only] [Japan]
Sine Mora EX (THQ Nordic) [Europe] [North America] [Japan]
Skylanders Imaginator (Activision) [no eShop release] [Europe] [North America]
Sky Ride (Mutant) [eShop-only] [Europe] [North America] [Japan]
Slain: Back from Hell (Digerati) [eShop-only] [Europe] [North America] [Japan]
Slime-san (Headup Games) [eShop-only] [Europe] [North America] [Japan]
Snake Pass (Sumo Digital) [eShop-only] [Europe] [North America] [Japan]
Snipperclips: Cut it out, together [eShop-only] [Europe] [North America] [Japan]
Snipperclips Plus: Cut it out, together [Europe] [North America] [Japan]
Snow Moto Racing Freedom (Big Ben Interactive) [Europe] [North America]
Soccer Brawl (Hamster, ACA NeoGeo) [eShop-only] [Europe] [North America] [Japan]
Soldam: Drop, Connect, Erase (Dispatch Games) [Europe] [North America] [Japan]
Sonic Mania (SEGA) [eShop-only] [Europe] [North America] [Japan]
Sonic Forces (SEGA) [Europe] [North America] [Japan]
Sparkle 2 (10tons) [eShop-only] [Europe] [North America]
Sparkle 2 Evo (Forever Entertainment) [eShop-only] [Europe] [North America] [Japan]
Sparkle Unleashed (10tons) [eShop-only] [Europe] [North America]
Spellspire (10tons) [eShop-only] [Europe] [North America]
Spelunker Party! (Square-Enix) [Europe] [North America] [Japan]
Spin Master (Hamster, ACA NeoGeo) [eShop-only] [Europe] [North America] [Japan]
Splasher (Plug In Digital) [eShop-only] [Europe] [North America] [Japan]
Splatoon 2 (Nintendo) [Europe] [North America] [Japan]
Squareboy vs Bullies: Arena Edition (Ratalaika Games) [eShop-only] [Europe] [North America] [Japan]
Stardew Valley (Chucklefish) [eShop-only] [Europe] [North America] [Japan]
Star Ghost (Rainy Frog) [eShop-only] [Europe] [North America] [Japan]
Steamworld Dig 2 (Image & Form) [eShop-only] [Europe] [North America] [Japan]
SteamWorld Heist (Image & Form) [eShop-only] [Europe] [North America] [Japan]
Stern Pinball Arcade (FarSight Studios) [eShop-only] [Europe] [North America]
Stick It To The Man (Zoink Games) [eShop-only] [Europe] [North America]
Stikbold! A Dodgeball Adventure Deluxe (Reign Bros.) [eShop-only] [Europe] [North America] [Japan]
Street Hoop (Hamster, ACA NeoGeo) [eShop-only] [Europe] [North America] [Japan]
Strikers1945 for Nintendo Switch (Zerodiv) [eShop-only] [Europe] [North America] [Japan]
Sumikko Gurashi: Sumikko Park e Youkoso (Nippon Columbia) [Japan]
Super Beat Sports (Harmonix) [eShop-only] [Europe] [North America] [Japan]
Super Beat Xonic (known as Super Beat Xonic EX in Europe) [Europe] [North America] [Japan]
Super Bomberman R (Konami) [Europe] [North America] [Japan]
Super Mario Odyssey (Nintendo) [Europe] [North America] [Japan]
Super Ping Pong Trick Shot (Starsign) [eShop-only] [Europe] [North America] [Japan]
Super Putty Squad (System 3 Software) [eShop-only] [Europe] [North America]
Super Sidekicks (Hamster, ACA NeoGeo) [eShop-only] [Europe] [North America] [Japan]
Syberia (Microids) [Europe] [North America] [Japan]
Syberia 2 (Microids) [Europe] [North America] [Japan]
Tactical Mind (QubicGames) [eShop-only] [Europe] [North America] [Japan]
Tallowmere (Teyon) [eShop-only] [Europe] [North America] [Japan]
Tennis in the Face (10tons) [eShop-only] [Europe] [North America]
Teslagrad (Rain Games) [eShop-only] [Europe] [North America] [Japan]
Thimbleweed Park (Terrible Toybox) [eShop-only] [Europe] [North America]
This Is The Police (THQ Nordic) [Europe] [North America]
Thumper (Drool LLC) [eShop-only] [Europe] [North America] [Japan]
Time Recoil (10tons) [eShop-only] [Europe] [North America]
Tiny Barbarian DX (Nicalis) [Europe] [North America]
Tiny Metal (UNTIES) [eShop-only] [Europe] [North America] [Japan]
Tiny Troopers Joint Ops XL (Wired Productions) [eShop-only] [Europe] [North America] [Japan]
Tobeyo!! Dragon (Silverstar Japan) [eShop-only] [Japan]
Top Hunter Roddy & Catchy (Hamster, ACA NeoGeo) [eShop-only] [Europe] [North America] [Japan]
TouchBattleTankSP (SilverStar) [eShop-only] [North America] [Europe] [Japan]
Touhou Kobuto V: Burst Battle (Nippon Ichi Software) [Europe] [North America] [Japan]
Tower of Babel (EnjoyUp Games) [eShop-only] [Europe] [North America] [Japan]
Transcripted (Plug In Digital) [eShop-only] [Europe] [North America] [Japan]
Traverse USA (Hamster, Arcade Archives) [eShop-only] [Europe] [North America] [Japan]
Troll and I (Maximum Games) [Europe] [North America]
TumbleSeed (aeiowu) [eShop-only] [Europe] [North America] [Japan]
Tumblestone (The Astrophysicist Guild) [eShop-only] [Europe] [North America] [Japan]
Ultra Hyperball (Springloaded) [eShop-only] [Europe] [North America] [Japan]
Ultra Street Fighter II: The Final Challengers (Capcom) [Europe] [North America] [Japan]
Unbox: Newbie's Adventure (Merge Games) [Europe] [North America] [Japan]
Unepic (unepic fran) [eShop-only] [Europe] [North America] [Japan]
Unholy Heights (mebius) [eShop-only] [North America] [Europe] [Japan]
UNO (Ubisoft) [eShop-only] [Europe] [North America] [Japan]
Use Your Words (Smiling Buddha Games) [eShop-only] [Europe] [North America]
Uurnog Uurnlimited (Raw Fury) [eShop-only] [Europe] [North America] [Japan]
Vaccine (Rainy Frog) [eShop-only] [Europe] [North America] [Japan]
Violett (Forever Entertainment) [eShop-only] [Europe] [North America]
VOEZ (Flyhigh Works) [Europe] [North America] [Japan]
Völgar the Viking (Crazy Viking) [eShop-only] [Europe] [North America]
Vostok Inc. (Wired Productions) [eShop-only] [Europe] [North America] [Japan]
Vroom in the Night Sky (Poisoft) [eShop-only] [Europe] [North America] [Japan]
VS. Super Mario Bros. (Hamster, Arcade Archives) [eShop-only] [Europe] [North America] [Japan]
VVVVVV (Nicalis) [eShop-only] [Europe] [North America] [Japan]
Waku Waku 7 (Hamster, ACA NeoGeo) [eShop-only] [Europe] [North America] [Japan]
Warriors Orochi 3 Ultimate (Koei-Tecmo) [Japan]
Wheels of Aurelia (Mixed Bag Games) [eShop-only] [Europe] [North America]
Winning Post 8 2017 (Koei-Tecmo) [Japan]
Wonder Boy: The Dragon's Trap (dotEmu) [eShop-only] [Europe] [North America] [Japan]
Woodle Tree Adventures (ChubbyPixel) [eShop-only] [Europe] [North America] [Japan]
World Heroes (Hamster, ACA NeoGeo) [eShop-only] [Europe] [North America] [Japan]
World Heroes Perfect (Hamster, ACA NeoGeo) [eShop-only] [Europe] [North America] [Japan]
World of Goo (Tomorrow Corporation) [eShop-only] [Europe] [North America] [Japan]
Worms W.M.D (Team17) [eShop-only] [Europe] [North America] [Japan]
Wulverblade (Darkwind Media) [eShop-only] [Europe] [North America] [Japan]
WWE 2K18 (Take-Two) [Europe] [North America] [Japan]
Xenoblade Chronicles 2 (Nintendo) [Europe] [North America] [Japan]
Xenoraid (10tons) [eShop-only] [Europe] [North America]
Yodanji (Kemco) [eShop-only] [Europe] [North America] [Japan]
Yono the Celestial Elephant (Plug In Digital) [eShop-only] [Europe] [North America] [Japan]
Yooka-Laylee (Team17) [eShop-only] [Europe] [North America] [Japan]
Zed Blade (Hamster, ACA NeoGeo) [eShop-only] [Europe] [North America] [Japan]
Zombie Gold Rush (Amazing) [eShop-only] [Europe] [North America] [Japan]