-CHASE- Unsolved Cases Division announced for 3DS eShop, made by ex-CING staff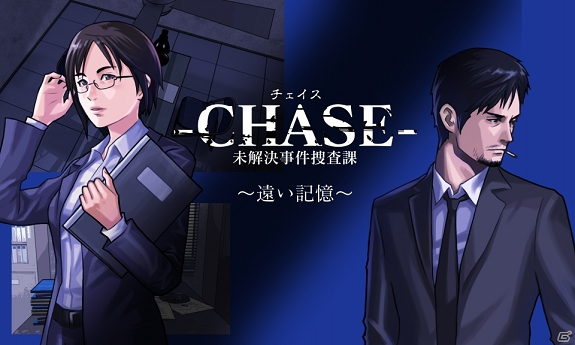 Today, Arc System Works announced yet another adventure game for the Nintendo eShop of the Nintendo 3DS. But this one is a bit different from the others… It's called -Chase- Mikaiketsu Jiken Sousaka ~Tooi Kioku~ (-Chase- The Unsolved Cases Section – A Faraway Memory~), and happens to be developed by some ex-CiNG staff (the studio who made the Another Code series, Hotel Dusk, and Last Window, who went bankrupt in March 2010).
That includes Taisuke Kanasaki (Director), who worked on Another Code, but also on Hotel Dusk/Last Window (he directed the former, and did the chara-design of all three). Unfortunately, we do not know the name of the other ex-CiNG developers who are working on this game, published by Arc System Works.
In fact, we don't really know anything about the game, other than it's supposed to be a "hard-boiled" adventure game, with a serious-tone, drama, and "flashy visuals" that invoke the atmosphere of a TV police drama. You can listen to a sample from the soundtrack on this page.
Here's some pictures:
-Chase- Mikaiketsu Jiken Sousaka ~Tooi Kioku~ (3DS eShop) will come out this Summer in Japan. Unfortunately, a western release seems highly unlikely at this point.
Source: Gamer.ne.jp
Via: NeoGAF