Japan: Famitsu sales for November 2015 (Top 30 Retail + Digital)
In its latest issue, Famitsu is providing sales data for November 2015 (November 2nd – 29th to be more precise), which includes digital sales (from the Nintendo eShop, PSN, etc.).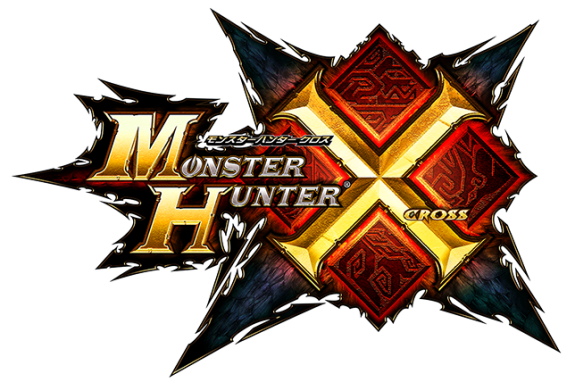 Even if it came out at the very end of it, Monster Hunter X utterly dominated video games sales in Japan in November. With over 1.6 million units sold in only two days, Capcom's blockbuster is far ahead of the games in second position, which "only" sold 262 000 copies. It enjoyed great sales via the Nintendo eShop, due to shortages at launch (which lasted a couple of weeks).
Overall, November was a rather weak month for the Japanese market, as no other game sold at least 500 000 units, and only 4 games in total sold over 100 000 units… 13 titles are for Nintendo platforms (Wii U and Nintendo 3DS), including Animal Crosing: amiibo Festival (which really underperformed).
Here's the full Top 30 for November:
[3DS] Monster Hunter X – 1,653,648 (1,542,104 physical, 111,544 digital)
[PS4] Call of Duty: Black Ops III – 262,726 (239,833 physical, 22,893 digital)
[PS4] Star Wars Battlefront – 150,078 (128,335 physical, 21,743 digital)
[3DS] Disney Magical World 2 – 124,631 (121,164 physical, 3,467 digital)
[WIU] Splatoon – 61,178 (56,854 physical, 4,324 digital)
[3DS] Yo-kai Watch Busters – 60,447 (57,928 physical, 2,519 digital)
[3DS] Project X Zone 2 – 57,305 (55,137 physical, 2,168 digital)
[PS4] Assassin's Creed Syndicate – 55,751 (52,591 physical, 3,160 digital)
[WIU] Super Mario Maker – 54,594 (47,262 physical, 7,332 digital)
[PS3] Call of Duty: Black Ops III – 48,509 (46,738 physical, 1,771 digital)
[PSV] God Eater Resurrection – 43,700 (39,909 physical, 3,791 digital)
[PS4] Atelier Sophie: The Alchemist of the Mysterious Book – 38,242 (32,913 physical, 5,329 digital)
[PSV] Atelier Sophie: The Alchemist of the Mysterious Book – 37,721 (33,774 physical, 3,947 digital)
[3DS] Zelda: Tri Force Heroes – 34,094 (31,580 physical, 2,514 digital)
[PSV] Omega Labyrinth – 33,747 (29,408 physical, 4,339 digital)
[3DS] Animal Crossing: Happy Home Designer – 30,398 (25,998 physical, 4,400 digital)
[PS4] Sword Art Online: Game Director's Edition – 27,684 (26,299 physical, 1,385 digital)
[PSV] Minecraft: PlayStation Vita Edition – 27,497 (24,106 physical, 3,391 digital)
[PS4] Need for Speed – 27,095 (23,119 physical, 3,976 digital)
[PSV] To Love Ru Trouble Darkness: True Princess – 24,787 (23,552 physical, 1,235 digital)
[3DS] Aikatsu! My No.1 Stage! – 24,434 (23,957 physical, 477 digital)
[PS4] Fairy Fencer F: Advent Dark Force – 21,736 (19,706 physical, 2,030 digital)
[3DS] Sumikko Gurashi Omise Hajimerun Desu – 19,281 (18,892 physical, 389 digital)
[WIU] Animal Crossing: amiibo Festival – 19,176 (19,176 physical, N/A digital)
[PSV] Girl Friend Beta Kimi to Sugosu Natsuyasumi – 18,556 (17,448 physical, 1,108 digital)
[PSV] Hyperdimension Neptunia VS Sega Hard Girls: Dream Fusion Special – 17,582 (16,353 physical, 1,229 digital)
[PS4] God Eater Resurrection – 17,220 (15,593 physical, 1,627 digital)
[3DS] Pokemon Rumble World – 15,914 (15,914 physical, N/A digital)
[PSV] Criminal Girls 2 – 15,838 (15,245 physical, 593 digital)
[3DS] Cube Creator 3D – 15,794 (N/A physical, 15,794 digital)
3DS: 10
PS4: 8
PSV: 8
Wii U: 3
PS3: 1
Source: Famitsu
Via: NeoGAF