Japan: Famitsu sales for February 2016 (Top 30 Retail + Digital)
In its latest issue, Famitsu is providing sales data for February 2016 (November 30th – January 3rd to be more precise), which includes digital sales (from the Nintendo eShop, PSN, etc.).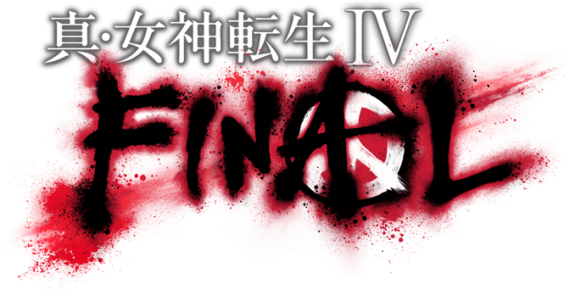 Shin Megami Tensei IV Final was the best-selling game on Nintendo platforms, with 122 648 units sold at retail, and 5 803 units via the Nintendo eShop. Pokémon Red Version / Blue Version / Green Version / Yellow Version: Special Pikachu Edition did pretty well, with almost 100 000 units sold in just two days. The retail version (a download code with some goodies) was quite successful, with 69 234 units sold.
As for Mario & Sonic at the Rio 2016 Olympics, it sold 72 468 units at retail and on the Nintendo eShop during the first two weeks. A pretty satisfying debut, especially since the game has been selling steadily throughout March. Finally, the last entry of the month for Nintendo platforms is Mei Tantei Pikachu ~Shin Konbi Tanjou~, which sold "only" 5 471 units at retail (via download cards), and 21 749 units via the Nintendo eShop.
Here's Famitsu's Top 30 for February 2016 (retail + digital) [Retail (Digital) / Retail + Digital]
01. [PSV] Kan Colle Kai # <SLG> (Kadokawa Games) {2016.02.18} (¥5.800) – 156.884 (15.634) / 172.518
02. [3DS] Shin Megami Tensei IV: Final <RPG> (Atlus) {2016.02.10} (¥6.480) – 122.648 (5.803) / 128.451
03. [PSV] Dragon Quest Builders: Alefgard o Fukkatsu Niseyo # <ADV> (Square Enix) {2016.01.28} (¥5.980) – 89.306 (12.303) / 101.609
04. [3DS] Pokemon Red / Green / Blue / Yellow _3DS Virtual Console Dedicated Download Card Special Version_ <RPG> (Pokemon Co.) {2016.02.27} (¥1.389) – 69.234 (30.290) / 99.524
05. [PS4] Attack on Titan # <ACT> (Koei Tecmo) {2016.02.18} (¥7.800) – 76.789 (11.781) / 88.570
06. [PS4] Naruto Shippuden: Ultimate Ninja Storm 4 <FTG> (Bandai Namco Games) {2016.02.04} (¥7.600) – 76.338 (5.086) / 81.424
07. [PSV] Attack on Titan # <ACT> (Koei Tecmo) {2016.02.18} (¥6.800) – 71.998 (4.039) / 76.037
08. [3DS] Mario & Sonic at the Rio 2016 Olympic Games <SPT> (Nintendo) {2016.02.18} (¥4.700) – 69.475 (2.993) / 72.468
09. [PS4] Street Fighter V # <FTG> (Capcom) {2016.02.18} (¥7.990) – 56.555 (14.954) / 71.509
10. [PS4] Dragon Quest Builders: Alefgard o Fukkatsu Niseyo <ADV> (Square Enix) {2016.01.28} (¥7.800) – 58.757 (11.829) / 70.586
11. [WIU] Mario Tennis: Ultra Smash <SPT> (Nintendo) {2016.01.28} (¥4.700) – 55.259 (3.692) / 58.951
12. [PS4] Project Setsuna <RPG> (Square Enix) {2016.02.18} (¥4.800) – 38.985 (10.527) / 49.512
13. [PS3] Dragon Quest Builders: Alefgard o Fukkatsu Niseyo <ADV> (Square Enix) {2016.01.28} (¥6.800) – 42.072 (1.893) / 43.965
14. [PSV] Project Setsuna <RPG> (Square Enix) {2016.02.18} (¥4.800) – 31.863 (5.949) / 37.812
15. [PS3] Attack on Titan # <ACT> (Koei Tecmo) {2016.02.18} (¥7.800) – 35.939 (1.363) / 37.302
16. [PS4] Valkyria Chronicles Remastered <SLG> (Sega) {2016.02.10} (¥4.990) – 30.287 (5.760) / 36.047
17. [WIU] Splatoon # <ACT> (Nintendo) {2015.05.28} (¥5.700) – 31.759 (3.252) / 35.011
18. [3DS] Yo-Kai Watch Busters: Red Cat Team / White Dog Squad <ACT> (Level 5) {2015.07.11} (¥4.600) – 31.823 (2.125) / 33.948
19. [PSV] Minecraft: PlayStation Vita Edition <ADV> (Sony Computer Entertainment) {2015.03.19} (¥2.400) – 30.192 (3.278) / 33.470
20. [3DS] Monster Hunter Generations # <ACT> (Capcom) {2015.11.28} (¥5.800) – 26.835 (5.601) / 32.436
21. [PS4] Kamen Rider: Battride War Genesis # <ACT> (Bandai Namco Games) {2016.02.25} (¥7.200) – 29.366 (2.726) / 32.092
22. [3DS] Monster Strike <RPG> (Mixi) {2015.12.17} (¥4.500) – 25.765 (2.310) / 28.075
23. [3DS] Detective Pikachu: New Combi Birth _3DS Download Software_ |DL| <ADV> (Pokemon Co.) (¥1.388) – 5.471 (21.749) / 27.220
24. [PSV] Kamen Rider: Battride War Genesis <ACT> (Bandai Namco Games) {2016.02.25} (¥6.100) – 22.760 (3.029) / 25.789
25. [3DS] Mega Man Legacy Collection <Mega Man Mega Man 2 Mega Man 3 Mega Man 4 Mega Man 5 Mega Man 6> # <ACT> (Capcom) {2016.02.25} (¥3.990) – 22.955 (2.038) / 24.993
26. [WIU] Super Mario Maker # <ACT> (Nintendo) {2015.09.10} (¥5.700) – 19.959 (2.282) / 22.241
27. [PS3] Kamen Rider: Battride War Genesis # <ACT> (Bandai Namco Games) {2016.02.25} (¥7.200) – 20.592 (606) / 21.198
28. [PS4] Minecraft: PlayStation 4 Edition <ADV> (Sony Computer Entertainment) {2015.12.03} (¥2.400) – 10.969 (10.065) / 21.034
29. [3DS] Hyrule Warriors Legends # <ACT> (Koei Tecmo) {2016.01.21} (¥5.800) – 17.745 (2.605) / 20.350
30. [PS4] Yakuza: Kiwami <ADV> (Sega) {2016.01.21} (¥6.490) – 16.106 (2.033) / 18.139
Source: Famitsu
Via: hiska-kun