Image & Form working on a game to tie SteamWorld Dig and Heist
Back in December 2013, even before SteamWorld Heist was revealed, Image & Form announced on Twitter that they were working not just one game in the SteamWorld universe, but three. One of them is quite obviously SteamWorld Heist, coming out this Fall on Nintendo 3DS (then later on the other platforms it's been announced for).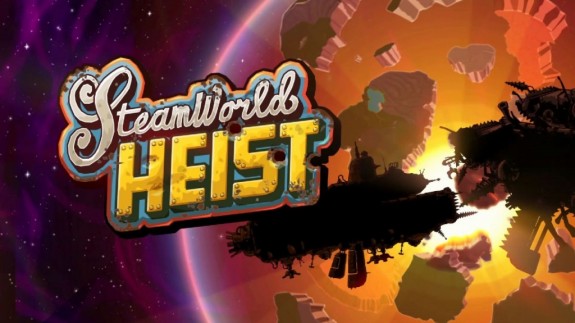 Last week, during Gamescom, Power Up Gaming had the opportunity to chat with Brjánn Sigurgeirsson (CEO of Image & Form). During this interview, we got a little tease regarding one of the other two SteamWorld games Image & Form is currently working on. Apparently, the game will tie both Steam World Dig and SteamWorld Heist, both "backwards and forwards".
Unfortunately, it's most likely going to take a while before we learn anything about this mysterious "tie-in" game: Image & Form is currently focusing of SteamWorld Heist. Most likely, no formal announcement will be made until SteamWorld Heist has been released on all platforms, not just Nintendo 3DS.
If you're interested, you can check out the full interview over at Power Up Gaming, with discussion about the SteamWorld universe as a whole, Nintendo hardware, the Western influences, 2D vs 3D… and even the Eurovision.
SteamWorld Heist (3DS) will come out this Fall in Europe and North America. The Wii U version will follow at a later date.
Source: Power Up Gaming