Gold Mario amiibo confirmed, releasing on March 20th in the US (only at Walmart)
That's official: the Gold Mario amiibo is coming out in the United States next month, on March 20th to be more precise (same day as Mario Party 10 on Wii U).  Nintendo also confirms that this special amiibo will be Walmart-exclusive, which comes as no surprise after the promotional poster pic that was posted online a few days ago. The MSRP will be that of a standard amiibo: 12.96$.
Here's a picture of the packaging: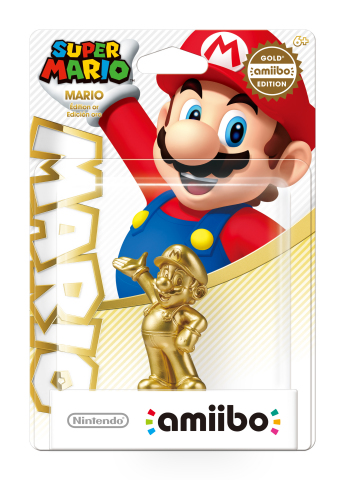 The Gold Mario amiibo comes out on March 20th in the United States.
Source: Nintendo PR