[Europe] Yoshi's Story (N64) – Wii U Virtual Console Trailer, screens
Update
The official game page was updated, and now indicates that the version of Yoshi's Story available on Thursday will be the North American one… despite listing French and German as languages. It looks like we will have to wait a bit longer before find out which version it is after all!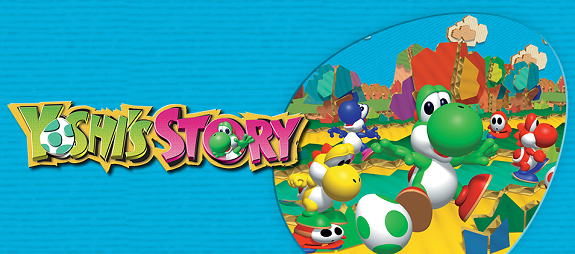 Yoshi's Story (which originally came out on the Nintendo 64) is the only game hitting the Wii U Virtual Console this week, in Europe. Here's some details about it:
Version: US (60Hz)?
Genre: Action, Adventure
Players: 1
Languages: English, French, German
Controllers: Wii U GamePad (compatible with Off-TV), Wii U Pro Controller, Wii Remote + Classic Controller
Manual: click here!
Price: €9.99/£8.99
Web eShop page: click here!
Here's the Wii U Virtual Console for Yoshi's Story, from the Nintendo 64:
Finally, here's some screenshots for the game:
[Europe] Nintendo eShop line-up (April 14): click here!