Elliot Quest: free content update on Thursday, eShop sale, 3DS version in 2016
On Friday, PlayEveryWare sent a PR to make several announcements regarding Elliot Quest (which has been enjoying stronger sales on Wii U than on Steam):
– the Wii U version will get the content update announced back in June: it will add a Miiverse journal (for players to leave and share notes about their adventures, share secrets and more), but also over 20 stamps (which can be unlocked by defeating bosses, finding secrets, explore new locations, etc.). Back when the update was announced, the developers explained that the Miiverse journal was inspired by the community itself.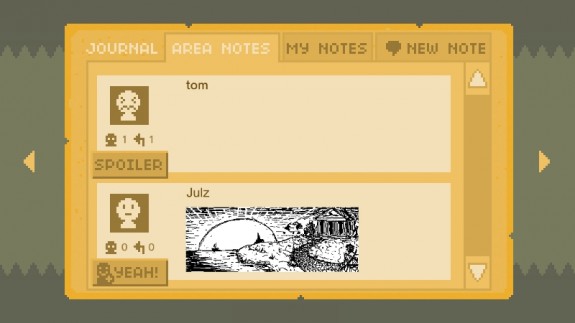 – the game will be on sale starting July 30th (same day as the content update), in both Europe and North America. Players will be able to get a 15% off discount (€10.99 / £8.00 in Europe). This sale will last until August 13th.
– PlayEveryWare will released a Nintendo 3DS version of Elliot Quest sometime in 2016. No further details for this version have been revealed.
Source: PlayEveryWare PR