Devil's Third: full JP website launched, videos, filesize, microtransactions, more
Yesterday, Nintendo uploaded the usual overview video that each major release on Wii U and Nintendo 3DS get. And today, the company finally launched the full version of the Japanese official website, which can be found there. It's definitely much more barebone than the usual Nintendo website, but there's still some goodies to be found there.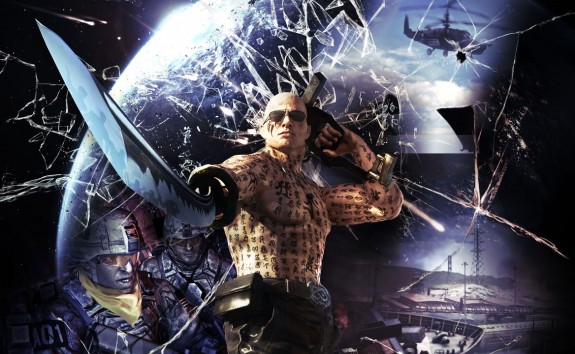 The website briefly introduces the two main components of the game:
– Solo Play, where you play as Ivan (a former terrorist), with some videos (to be found below, after the break!);
– Multiplayer, with several modes: the main mode, where various clans fight for the control of the United States; Team Deathmatch, Cross Fight, Carnival (which seems to be the most over-the-top mode, where the two teams fight for a bunch of fruits). The website also mentions the customisation options, where you can wear various gear in order to change your stats.
And thanks to the page on Nintendo's website, we also have some "technical" details about the game. If you're planning to buy Devil's Third on the Nintendo eShop, you will need a total of 16.4GB of free space on your Wii U or your external HDD. You can only make one save file, but each Wii U user gets its own: each save file requires 16MB of free space on your Wii U or your external HDD.
The game is playable in Single Player, but also in Multiplayer (from 2 to 16 people). The only two controllers compatible are the Wii U GamePad (not recommended by Tomonobu Itagaki himself), with Off-TV available, and the Wii U Pro Controller. You can also use a USB keyboard if you have one, for text chat.
Finally, we have a rundown of the online features:
– competitive and co-op online play;
– share "Play Status" messages via Miiverse (only in Single Player);
– microtransactions: you can use real-life money to buy Golden Eggs, which can then be traded for either in-game currency or gear (weapons/equipment).
Finally, here's the video clips from the website (followed by screencaps):
Devil's Third (Wii U) comes out on August 4th in Japan, August 28th in Europe, and in Q4 2015 in North America.
Thanks RyougaSaotome for the help with translations (microtransactions).