Daily news (September 25, Round 2): Port Royale 4 / Everafter Falls
Today's Daily news: latest trailer for Port Royale 4, but also…
Everafter Falls
Overcooked! 2
Banner of the Maid
Fell Seal: Arbiter's Mark
Pokémon GO
Port Royale 4
Here's the latest trailer for Port Royale 4:
Port Royale 4 (Switch) does not have a release date yet.
Overcooked! 2
Team17 have announced that Overcooked! 2 is to get yet another Free Update on October 1st.
Here's a teaser trailer:
Banner of the Maid
Azure Flame Studio have announced that Banner of the Maid is to get some more DLC on October 1st: Miss Elisa's Journal. It add 5 new missions (high difficulty):
As the riots in Paris have come to the end, people want to know the truth about what happened. Meet Miss Elisa, a brave journalist that decides to take a risk to solve the mysteries around Pauline Bonaparte. In Miss Elisa's Journal players will find 5 new, high difficulty missions that can be unlocked at the salon after they clear the main story!
Source: Azure Flame Studio PR
Everafter Falls
SquareHusky have announced a game for the Nintendo Switch: Everafter Falls, a Farming/Life Sim game. It will be released in 2021 or 2022.
Here's a trailer, some details, and some screenshots:
It combines gameplay from Harvest Moon, Stardew Valley, Animal Crossing with dungeon crawling. With split-screen couch co-op support, you can now farm and craft your way with another through a story focused unique adventure.
Everafter Falls (Switch – eShop) comes out in 2021 or 2022.
Source: SquareHusky PR
Fell Seal: Arbiter's Mark
EXNOA have announced that they will release Fell Seal: Arbiter's Mark in Japan this Winter.
Here's some screenshots:
Fell Seal: Arbiter's Mark (Switch – eShop) comes out this Winter in Japan.
Source: Famitsu
Pokémon GO
Niantic have announced that Houndoom's Mega Evolution and the related Mega Houndoom Raids have been unlocked, and will be available from September 29th (1PM PT / 4PM ET / 9PM BST / 10PM CEST / 5AM JST).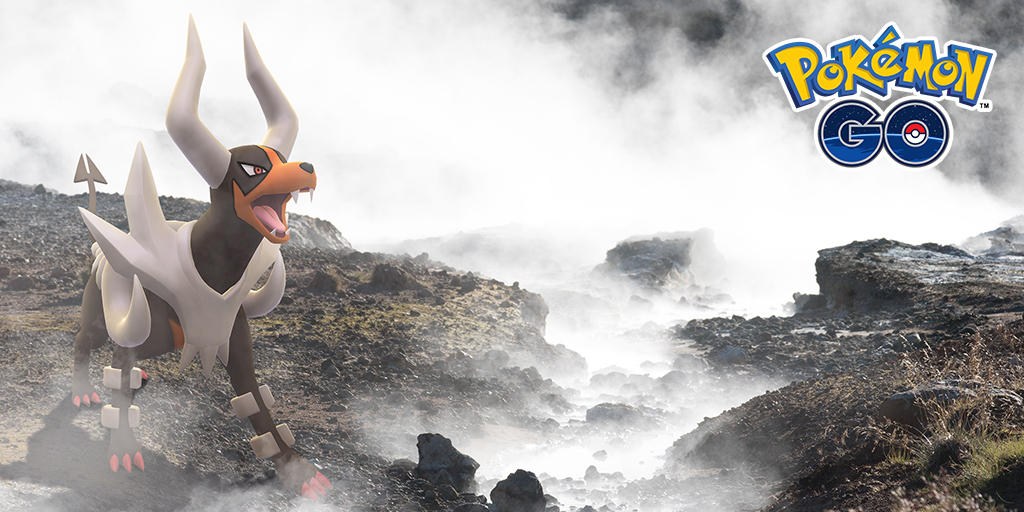 Source: Niantic (Twitter)
The Upcoming Games page has been updated!